The second International VIRTUAL RACE FOR CHILDREN is approaching. Normally, Friends without a border host a half-marathon each year in Luang Prabang, Laos. The aim is always to raise money for Lao Friends Hospital for Children. For the second year in a row due to COVID-19 it is being held virtually which means you can help the children from anywhere in the world.
It's easy to participate! You can register to either walk, run or cycle (treadmills and biking machines can be used) one of three distances; 3 miles, 5 miles or 10 miles (cycling distances will be longer 3:1 ratio) over one of three days, OCTOBER 22, 23 OR 24. As easy as one, two, three. Too much effort? You can use the same link provided here to support other participants like the FWAB or LFHC team.
Please go to:  https://www.charityfootprints.com/fwab/eventdetails to register or sponsor or www.fwab.org/donate and mark it race. 
Every step you take, mile you cycle, or dollar you donate helps the hospital support children who deserve to live healthy and happy lives and have nowhere else to go for high-quality and free treatment. LFCH is the only pediatric hospital in northern Laos.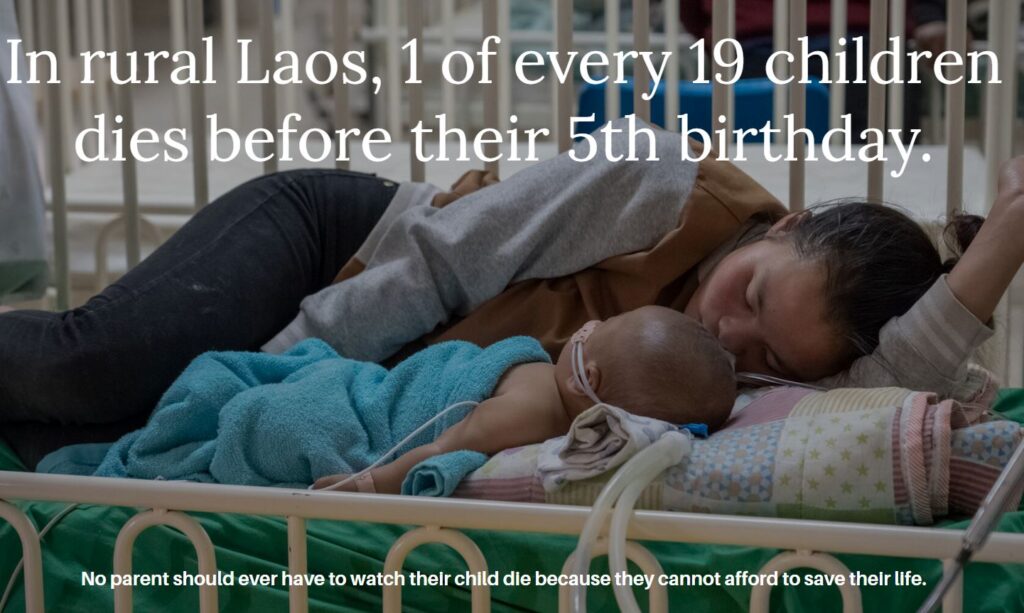 For more information:   https://fwab.org