Villa Suan Maak, one of the oldest guesthouses finished renovation
 Luang Prabang guesthouse legacy back to daily operations under new management
Villa Suan Maak website information now under
http://www.villasuanmaak.com/
Villa Suan Maak Guesthouse,
one of the most cozy and idyllic guest houses in Luang Prabang was since long an institution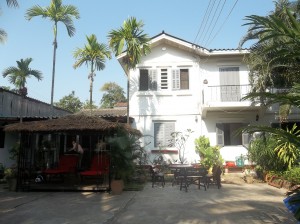 and a well known place. The location and charm it bears to its visitors as well as the beautiful garden made this place an all time favorite for visitors to hang out and go explore. Villa Suan Maak is located in the warm heart of Luang Prabang just a 5 min. walk from the night market.
The old former residence of a royal family member was transformed over a decade ago and since has welcomed thousands of travelers from around the world. Villa Suan Maak became famous with small groups and individuals who seek to explore Luang Prabang while having a quiet side road garden setting with a spacious communal area and solid fair priced rooms.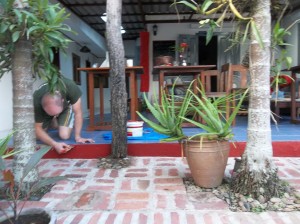 Villa Suan Maak now is under a new management and is undergoing renovation and revitalization to serve better then ever before the needs of the individual traveler.
Together with the new management, new services are added to the place and long stay guests or weekly and monthly rentals are made possible.
Villa Suan Maak is hosting volunteers on a "stay-longer-spend-less" base and welcomes applications to join the guest house for a min. of 1 month at a time. Villa Suan Maak engaged volunteers and also artists who helped to make it nicer then ever before.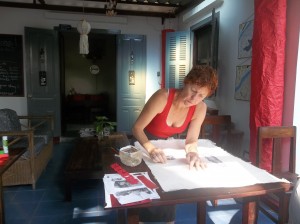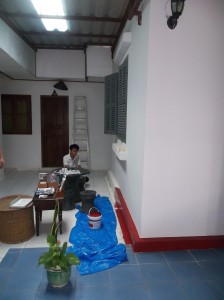 EXPLORE LAOS, LUANG PRABANG TRAVEL TIP:
If you look for a cozy and smooth stay in a charming and low priced guest house, come and visit Villa Suan Maak. Feel free to ask for weekly, monthly specials… Feel free to visit the
site under:  http://www.villasuanmaak.com/