Books for Laos, Momobooks
Helping improve the quality of education in Laos, DONORS WANTED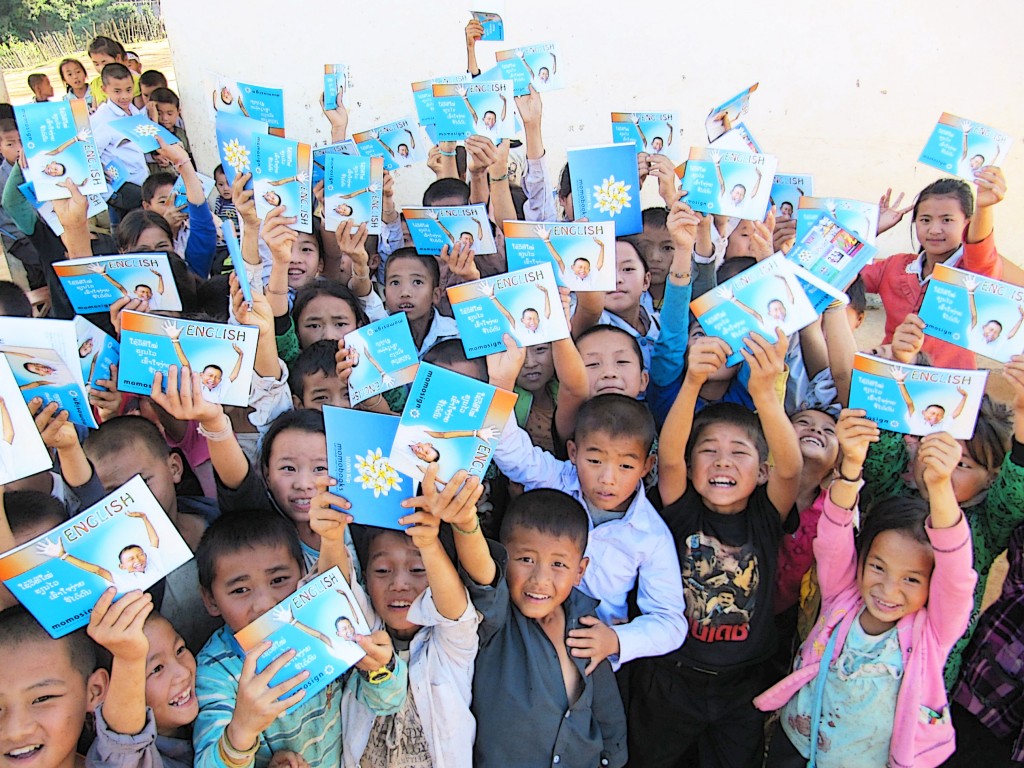 Hello, my name is Martin, and I first came to Laos in 1999 and was instantly charmed by the country. Everywhere I went, I met young people who were so eager to learn. Looking back, things haven't changed that much. Looking forward, I'm determined to help improve the quality of education in Laos.
Teaching is very consistent in Laos. Since there are so few books, the teacher spends most of the class writing the entire lesson on the board for the students to copy. There are some listen-and-repeat drills, but nothing more engaging than that. Unfortunately, most students finish schooling without being able to read or write well and the same goes for learning English, of course.
In 2005, I took the dive and began writing and publishing language books myself in Laos.
Books alone are not enough, so I do teacher training with new methods and support coursework with videos (
www.momobooks.org
). I'd like to offer this program as widely as possible, especially to the remote villages where students study in wooden shacks.
An entire elementary school
can be supplied with $150 US
As soon as I receive donations, I find someone with direct contacts with a village elementary school. A formal handover ceremony is arranged and books are put in the hands of each student. English teaching demos are done with sign language and a video CD is given to a teacher to use as a visual resource (momobooks on facebook).
It's surprising how much a difference one book can make and you can help make that difference. Thank you for your support. And please visit our website.