In this post I talk about the Luang Prabang secrets (Vol. 2). We look at some cheap options to eat out in Luang Prabang.
There is plenty of expensive and nicely set up restaurants in Luang Prabang. But what does the lower budget traveler do? We have reviewed a few local eateries in Luang Prabang that you can easily find by yourself.
Luang Prabang Restaurants for Travelers on a budget
If you are on a budget like me and into local food there are three restaurants that I can definitely recommend. All of them serve superb lao or Thai food. They are all located on the Eastern Site of Phousi mountain but still pretty close to the center of town.
A great place to enjoy "Lao style spaghetti" and "Khau Ka Pau" is the so called "Bamboo restaurant".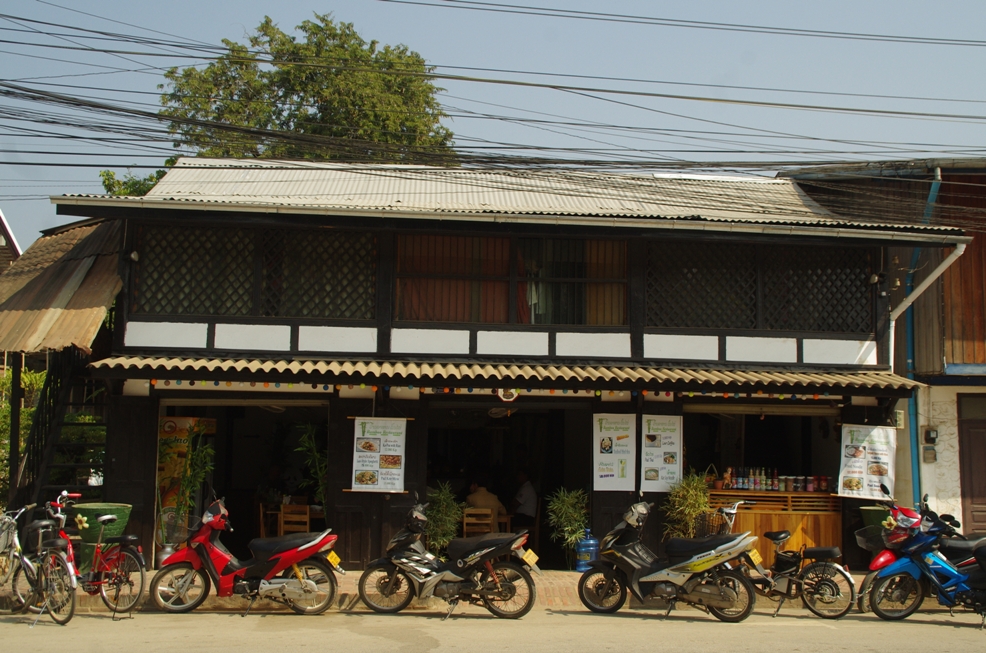 It's a pretty small restaurant that hardly can be missed. From Ratsavong Road, one of the main tourist paths at the Dara market go straight on towards the Nam Khan River. As soon as you reach Mojo Bar (a good place for a drink at night) take a right and keep following the road. You'll see Wat Visounnarath on the right and a Caltex petrol station on your left. The Bamboo restaurant is just next to the gas station, based in a small traditional house. A lot of the dishes cost only 12000 Kip which makes the Bamboo restaurant to the cheapest place I know in the city center.

An alternative place to eat where you are able to meet lots of locals is called "Atsalin".

From the bamboo restaurant it's about a 10 minutes stroll to this place. Head back to Wat Visounarath and keep going along Manomai Road. Pass the first robot and you'll see "Atsalin" restaurant on your left. Some vegetarian dishes are only 12.000Kip and if you add meat they'll charge another 3000 Kip which is still quite reasonable by  Luang Prabang standards. Try the steamed rice with duck ("Khau tschau pet") and don't forget the chili sauce – you will enjoy it!
Another really nice place "off the beaten track" is the restaurant "Don Savanh".
It's only open during the dry season of the year as it is built on a sandbank of the Nam Khan and can be reached by a shaky bamboo bridge only.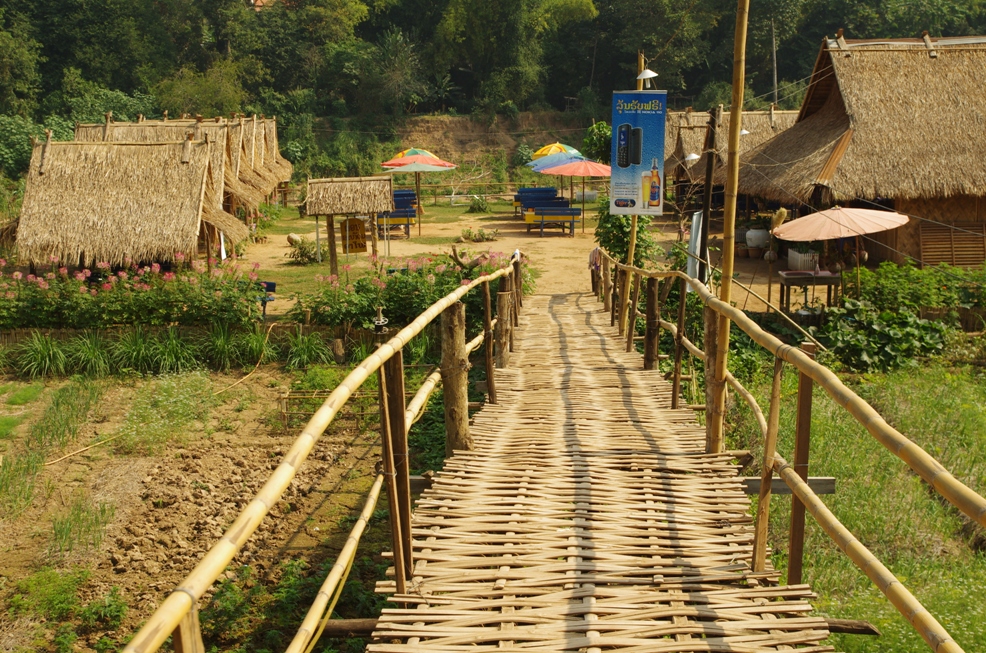 The place is a bit more expensive than the other restaurants I introduced already but the views and the food are great! I recommend the fish (starts from 35000 Kip) and the local Luang Prabang Salad (20000 Kip). It's a lovely and quiet place and one of my favorites in Luang Prabang.
You can locate all these places by clicking on this map: