Come see the  Ethnik – Fashion Show at Hive Bar and Smokehouse in Luang Prabang!
The textiles from Laos are some of the most beautiful in Southeast Asia.   Today, the traditional clothing of ethnic groups are threatened by globalization.  In a move to help combat the influx of inexpensive jeans and t-shirts, branches of the government and volunteer groups are working to preserve the stunning handmade clothing of Lao. Training traditional weaving not only helps perpetuate ancient skills but also provides the young people of Laos with potential for future employment.  Not so long ago, if you traveled through the small villages and cities of Laos you would see all ages of women and men wearing the traditional styles of clothing which date back hundreds of years in their local villages. The styles of the clothing, displayed the abundance of natural resources and the ingenuity and skill of Lao people.  The expertise and artistry in the craft of hand spinning thread of cottons and the silks, dying and weaving is a stunning sight to be seen.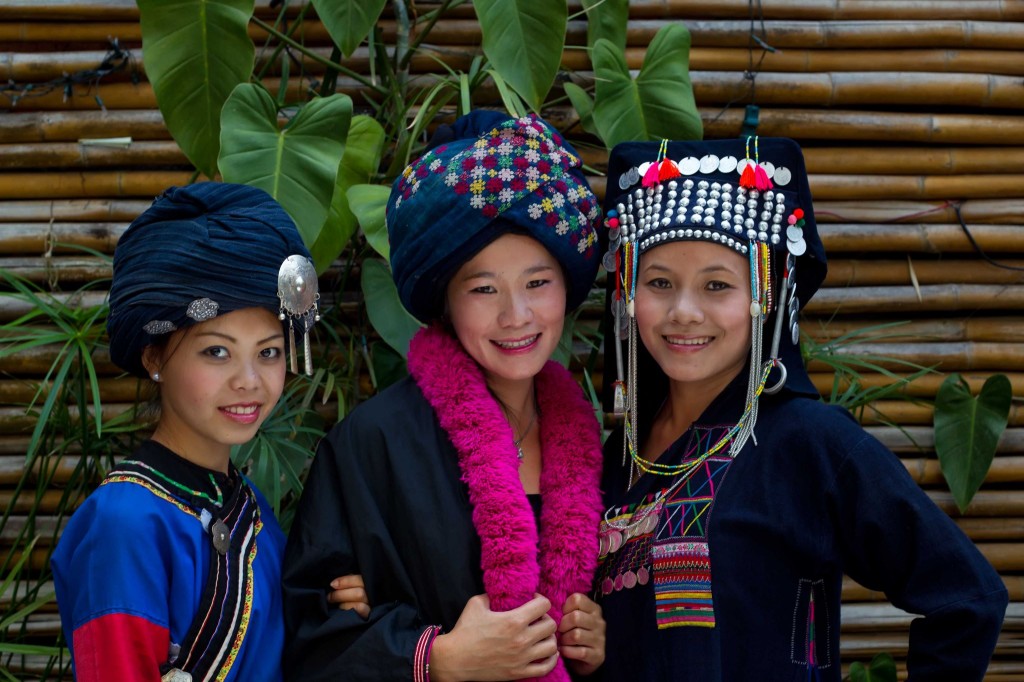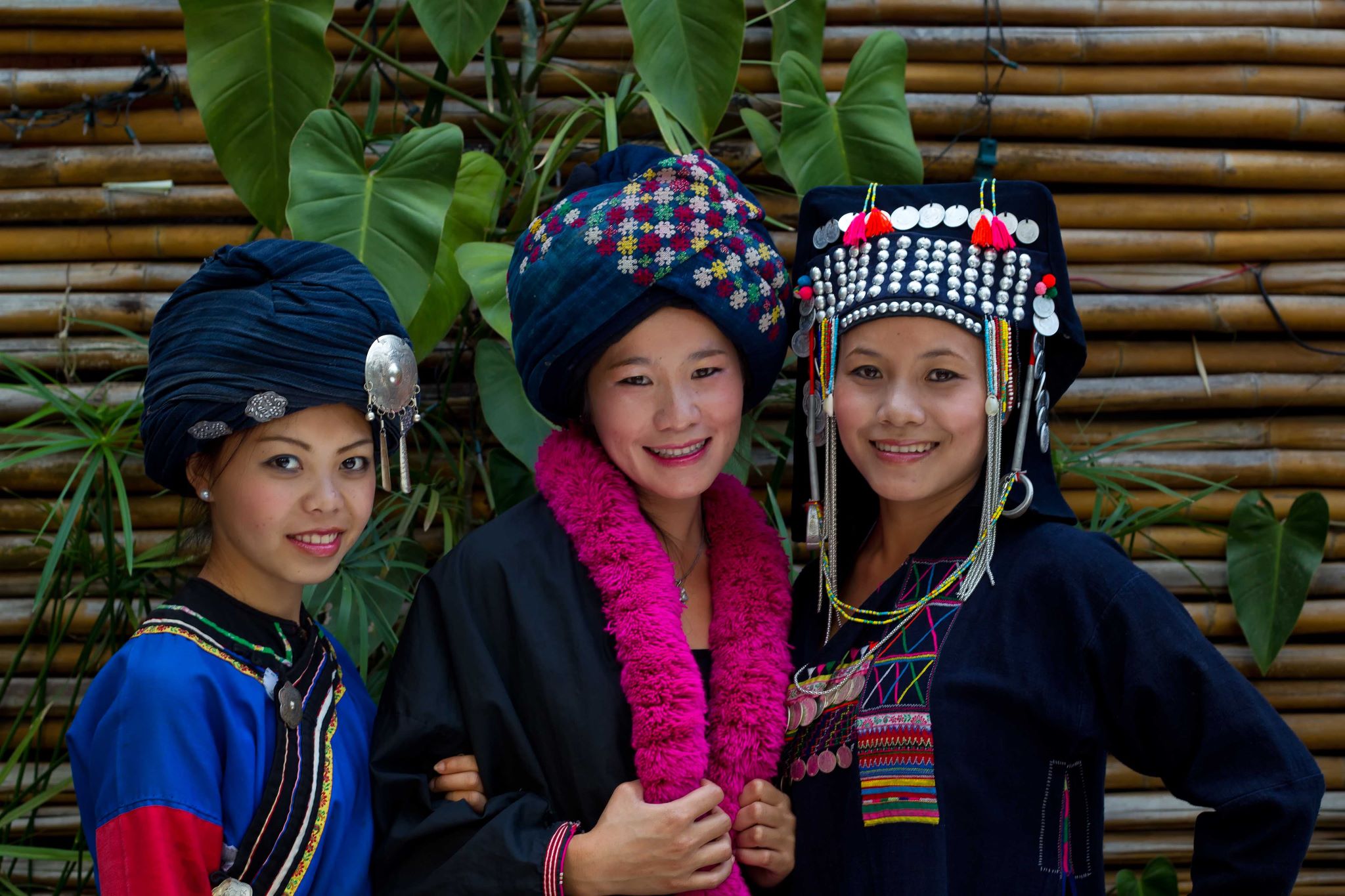 Customarily cotton or silk was woven into material that would ultimately be stitched into a "phasin" or tubular skirts, long sleeved blouses often with cross-over front panels, elaborate caps, silk sashes, jackets, tunics, and trousers.  What distinguishes one village's costume from another can be quite subtle and often overlooked.  Some tribes use applied patchwork to decorate their clothing while others add cross-stitch embroidery.   Many use bands of fabric to add a decorative border to their pleated skirts, jackets or tunics. Several cover the caps of the women in Job's tears, coins, beads, and tassels, a mark of their earthly wealth.  In fact, in many instances, the woman is literally carrying her savings account on her head!
Travellers rarely see the opulence in village costume that they once did.  Today the cost of the local handmade textiles is high and many families cannot afford them except on special occasions such as weddings.  So if you are interested in seeing the vast array of costumes that graced the village streets and city roads and have missed the few textile museums in Laos then head to Luang Prabang where in a single evening you can see more than a hundred costumes representing more than twenty Laotian ethnic groups.  It is Ethnik – The Living Museum Fashion Show at the Hive Bar and Smokehouse in UNESCO's protected 'Old Town'.  Hive has spent several years collecting all these costumes and hires local students from Luang Prabang to model the clothing paying them a full day's wage for their service.  The place serves the best smoked BBQ in town and has cold Beer Lao on draft or a great selection of nice cocktails.  Come enjoy a fantastic meal and an amazing show, which by the way is free!  It runs from Tuesday through Saturday beginning at 7pm.  Some nights are busy so it pays to come by early to get a nice table!