Travel South Laos,
the new River Resort will host you well.

Traveling Laos extensively over the last few years we have stayed in uncountable places, but this place truly IS outstanding. The River Resort in Champassak brings together the old ancient ruins of Wat Phou and a contemporary design Resort along the Mekong.
Truly, people have told us before, a paradise-like resort, and so we arrived with high expectations to this place. We should not leave disappointed…
The River Resort in Laos is maintaining the original ecological environment with Japanese and western influences in design incorporated in the beautiful luxurious buildings. The resort comes with spacious and clean rooms, and noticeably fine designed details that just fit together.
If you want to completely relax for a few days and forget about the life outside, this may well be your place. Take another day to visiting charming Champasak Town, and of course the nearby Wat Phou UNESCO World Heritage site as well as the 4,000 Islands and the Bolevan Plateau in South Laos.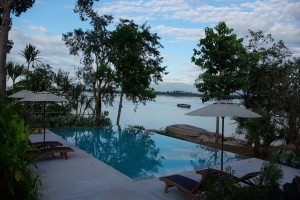 We have been coming back to this place 2 times now and almost feel home and it made us the perfect stay for our explorations in South Laos.
You can't really say what is the most remarkable factor here at The River Resort. Surely it comes with the wonderful people, the exceptional chef who makes equally outstanding breakfasts, lunches and dinners. But also his adorable Thai manager who is so friendly, cool and smartly dressed at any time of the day…

All in short, this is a dreamy setting for your personal hideaway time along the majestic Mekong.
The place is an unbelievably tranquil and beautiful area just next to the sleepy village of Champassak.
If you bring a bit of the spirit of an adventurer, the Kayak-Option around turtle island, the excursions to the Bolaven waterfalls, or a hike in the surrounding forests may well suit you, knowing your outside shower and infinity pool at the resort is awaiting you in the evening.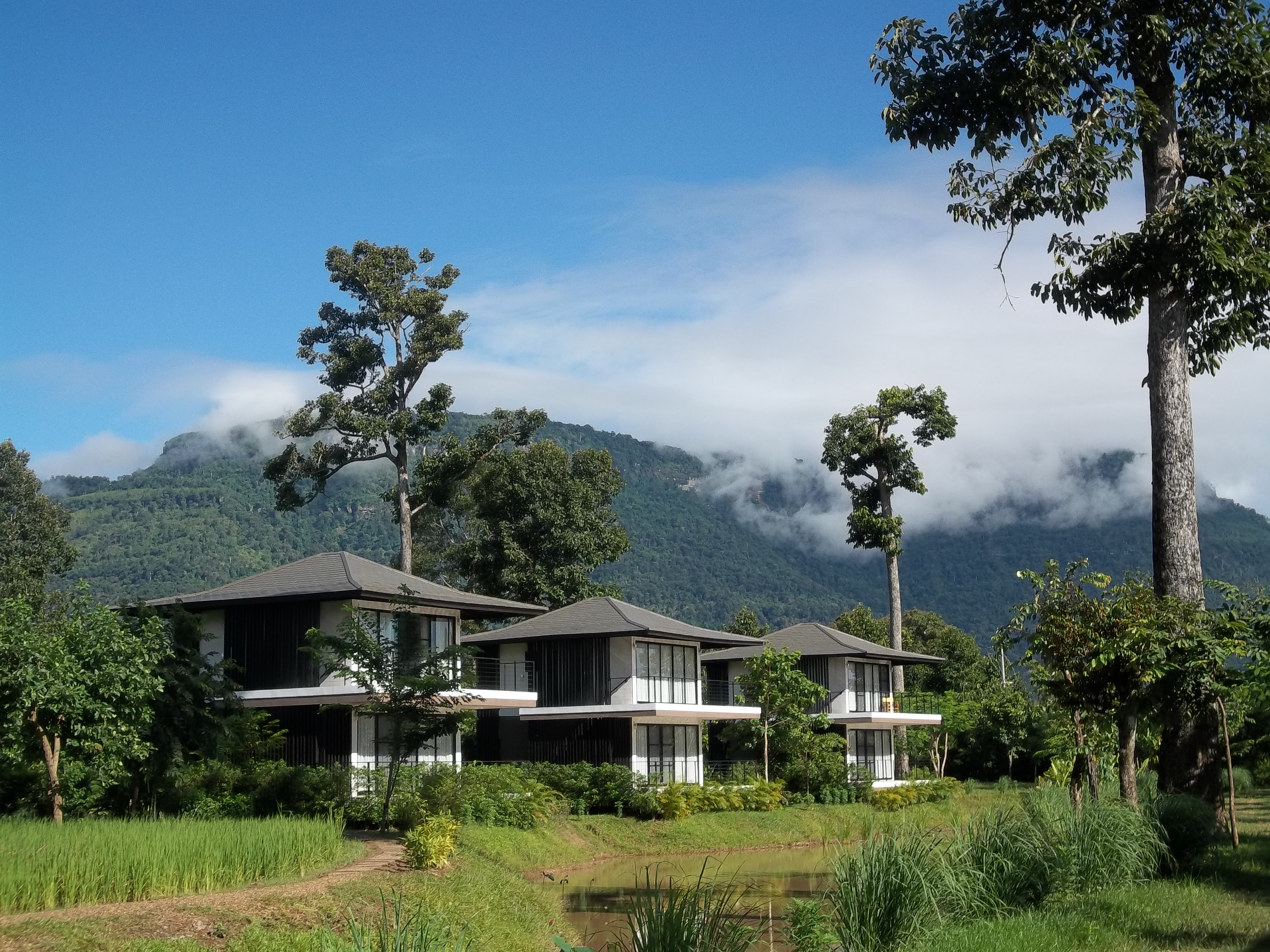 Enjoying a South Laos tour with the River Resort
will make your journey to Laos a special experience!