Hotel de la Paix Spa, Luang Prabang

From the scent of the cool towel presented on arrival, to the sweet aromas drifting through the spa, from beginning to end Spa Indochine at Hotel de la Paix in Luang Prabang is an experience in self-indulgent luxury! 

With a goal to bring guests back into balance naturally, they certainly succeed in creating the perfect environment to be pampered.  Spacious, traditional wooden spa houses are modernized with sumptuous bathroom fittings and an ipod humming away soothing tunes to keep you company while your expert therapist blissfully massages away your tight spots from so much sightseeing!
On my visit the rain was pummeling down outside, while inside my temperature controlled sanctuary my body was rejuvenated with an Aromatherapy massage….60 minutes is simply not long enough so spoil yourself with an extended treatment or one of their lovely spa packages.   With all manner of tempting delights from unique gold leaf massage through to Indian Head Massage, Traditional Healing or the De La Paix Signature, your biggest dilemma will be choosing!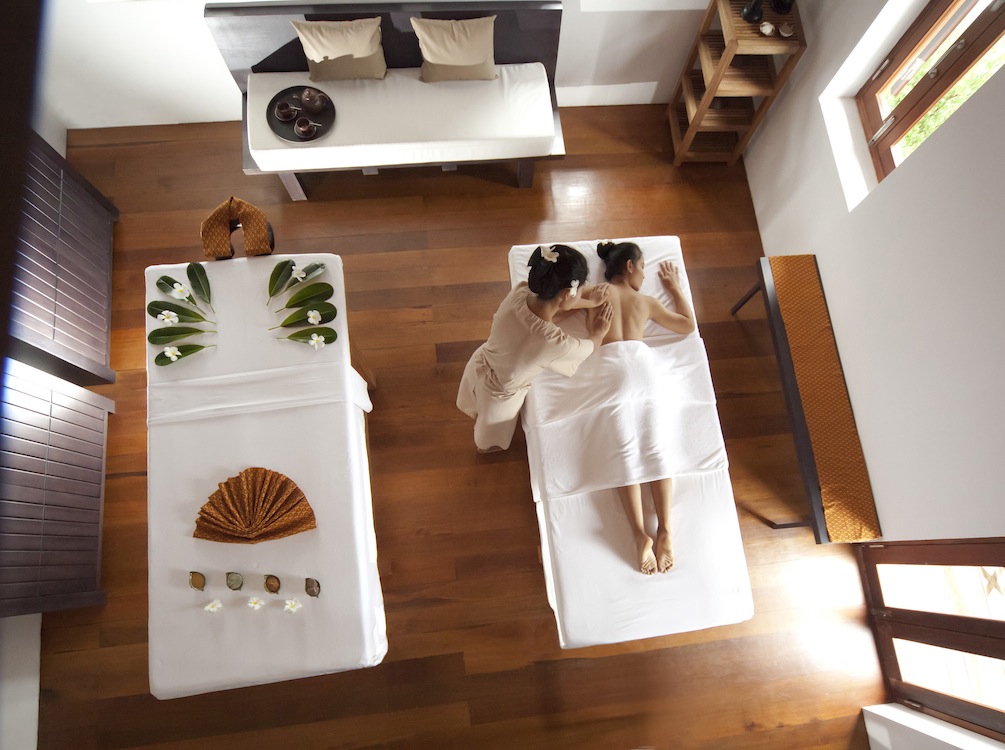 Spa Indochine is thankfully open to everyone, and not just guests of the historic Hotel De La Paix, and are soon to add other beauty services somewhat lacking in Luang Prabang.  I, for one, am especially looking forward to world-class waxing in this corner of the world!
After an incredible hour of delicious massage, delivered exactly to my pre-determined specifications, I regrettably left the spa, albeit feeling totally relaxed.  A serve of bael fruit tea and I was on my way once again to cycle through the streets of this charming UNESCO town.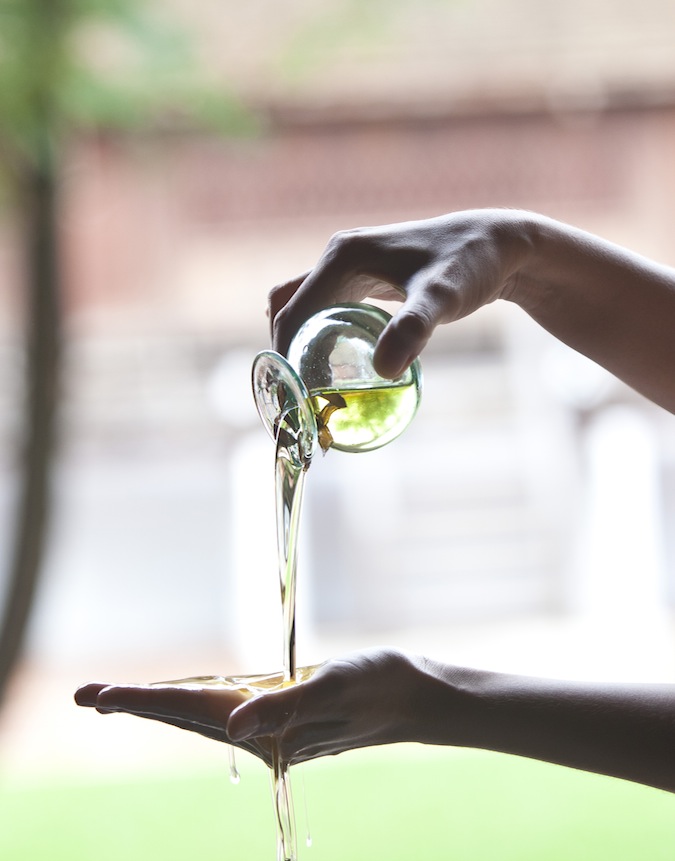 Here's what some other visitors say about Spa Indochine:
"We managed to squeeze in two massages at the SPA – we had one of the best massages ever! There is nothing that we can fault with this hotel and it deserves every gold star it can get."
"I had one of the best massages ever. Those in pursuit of the perfect Oriental massage should check it out."
"We both got massages our last afternoon — if we'd known how amazing our massages would be, we definitely would have scheduled one every day of our trip."