Hmong Village Highland Trek, A New Trekking Destination in Luang Prabang
A Luang Prabang 2 or 3 day trekking tour

Trekking in Laos is one of the best ways to go and explore the great secrets of the Lao countryside. This newly surveyed and established trekking tour combines several exciting highlights such as minority villages a superb highland cave exploration and of course truly stunning landscapes and waterfalls…
Special thanks go to our survey team at Tiger Trail and Fair Trek who have made this new combination trek possible to be experienced by a wider audience in this season. Thanks for your work, sweat and planning…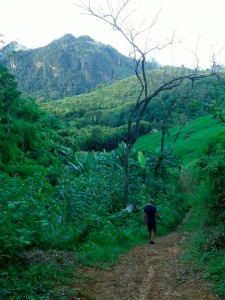 Our Tiger Trail tour guide emerges from the group of locals reclining in the shade and we are off.  Though rainy season, the sun accompanies us as we snake through the village and make a good clip up to the trailhead.  Off we go.  At around twenty minutes we cross the first of what will be over a dozen river crossings on the day, all about calf deep and a refreshing respite from the currently not so rainy rainy season.  Our trek takes us uphill through deep jungle on good trails to our first pit stop where we all take a dip at the base of small cascading falls nestled in a bamboo grove.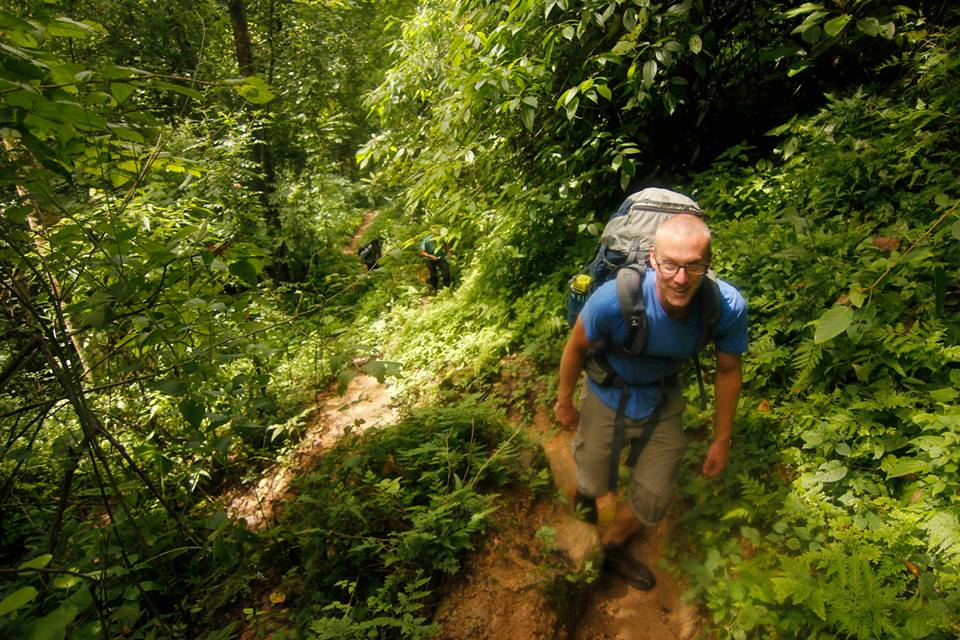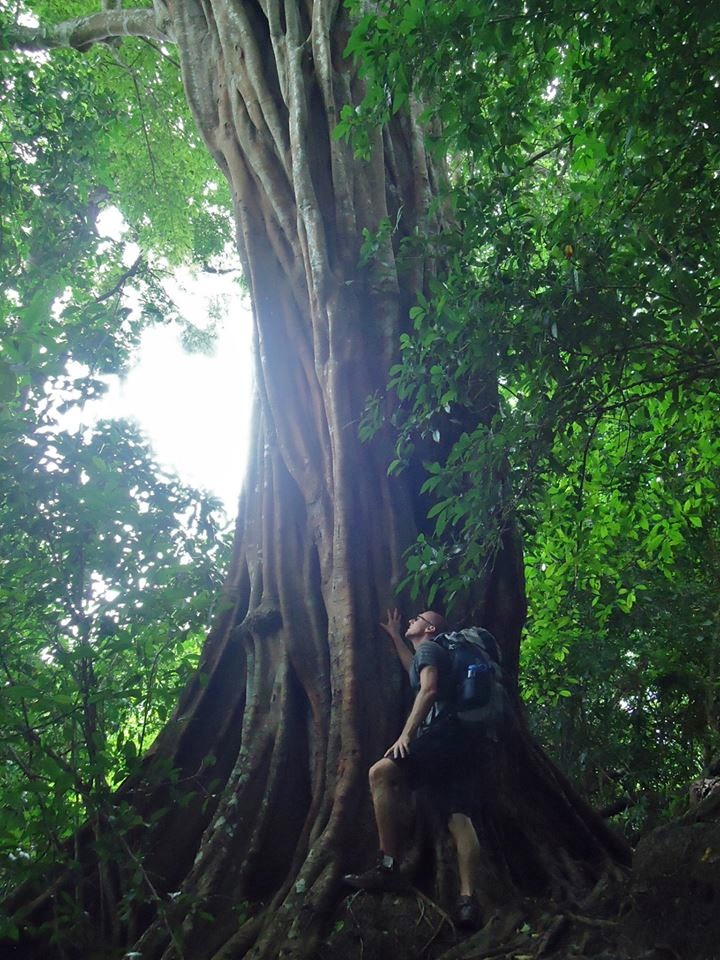 We continue to climb through now slick trail, at times crouching to maneuver Lao person sized areas hacked through the thick underbrush carefully with machetes.  The raindrops on the oversized leaves christen our journey as we pass, welcoming us to the ways of life hitherto only read about in travel magazines.  We crest a final hill at about three and a half hours and stroll into Nong Koi, greeted by smiling Hmong children and a cup of tea to the forerunner of our group.  We carry on to our homestay, grab a quick wash from the communal tap and a snack, and head off to some caving.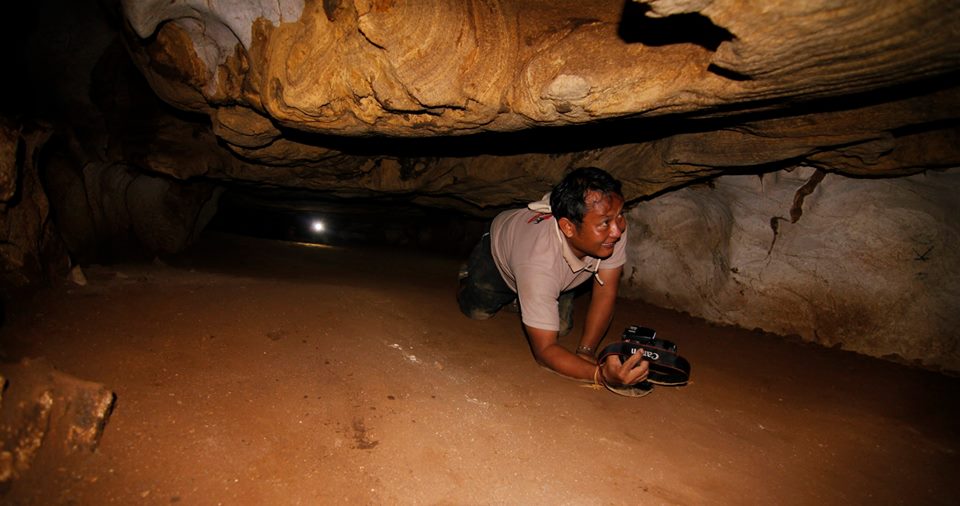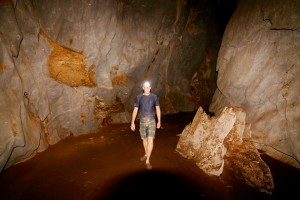 After a twenty minute stroll lined with cornfields, our guide dips into a foot trail which leads up to an inconspicuous cave entrance lined with charcoal images of the Buddha.  Within twenty feet we are executing our finest belly crawls in what proves to be the tightest fit of the cave expedition.  Our guide leads us up, down, through, under, over, and around the cave for the better portion of an hour, even managing to catch and release a bat in the process.  The spaces range from wiggle room only to expansive chambers suitable for an entire orchestra.
We emerge again to daylight and a final dip with the locals in the river before a dinner of sticky rice and fish soup, followed with a stroll about "town".  Eager Hmong children run circles around us while we take in the nightly football game and put back a few 'Beer Lao' with a duo of friendly octogenarians.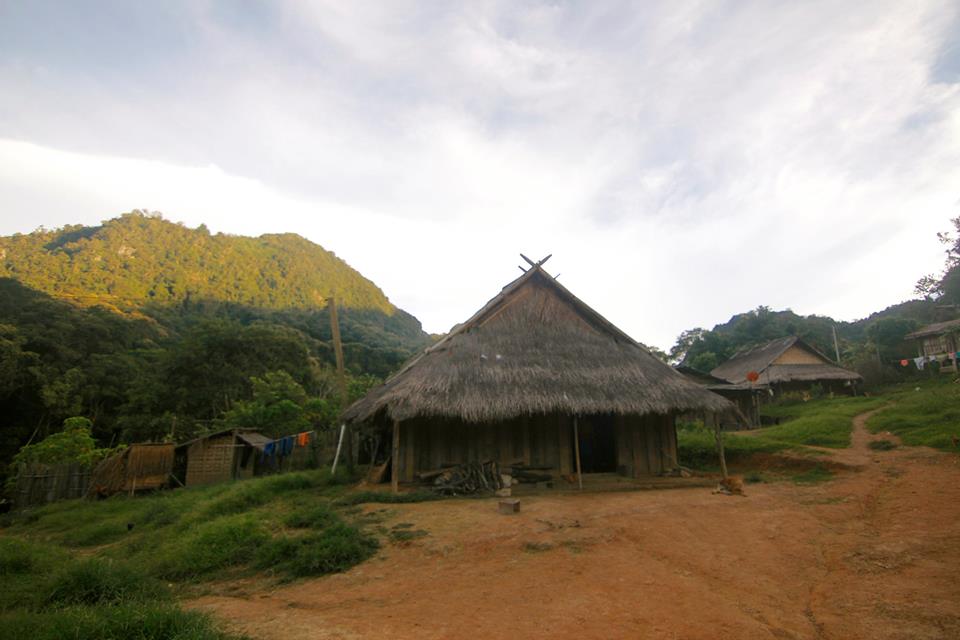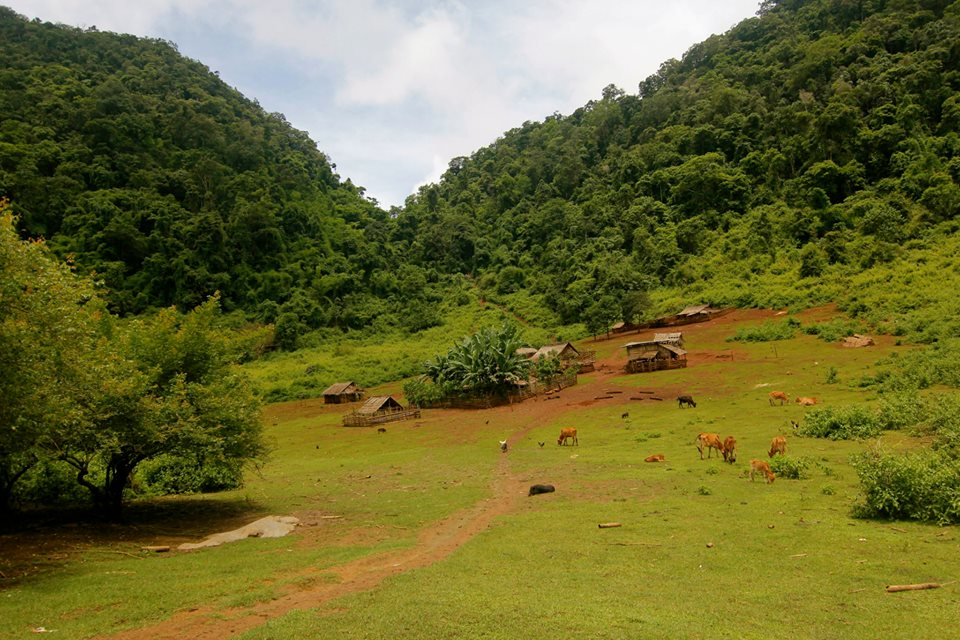 Overzealous roosters rouse us from our dream state as beams of morning light sneak through the cracks in walls.  After a breakfast of sticky rice and pork soup we hit the trail to Long Lao. Intermittent rainfall accompanies us throughout the day as we slog through thick jungle.  Trail maintenance takes on a whole new meaning here, as constant rainfall means rapid growth.  Three hours pass (one up and two down) and we arrive, wash up and stroll about the village.  Dancing with local kids, a spirited game of bocce ball, and the obligatory Beer Lao rings in the end of the day.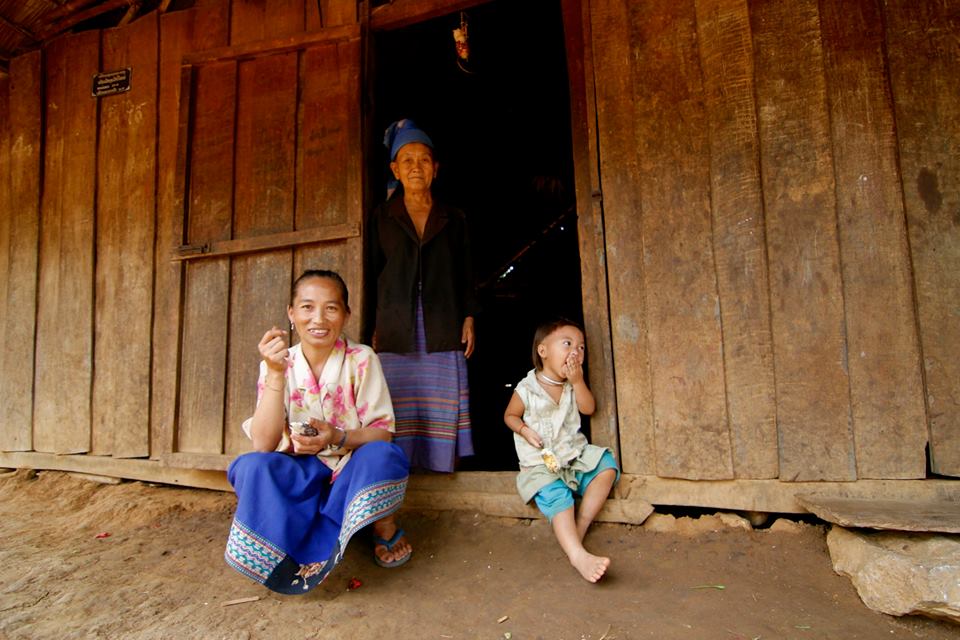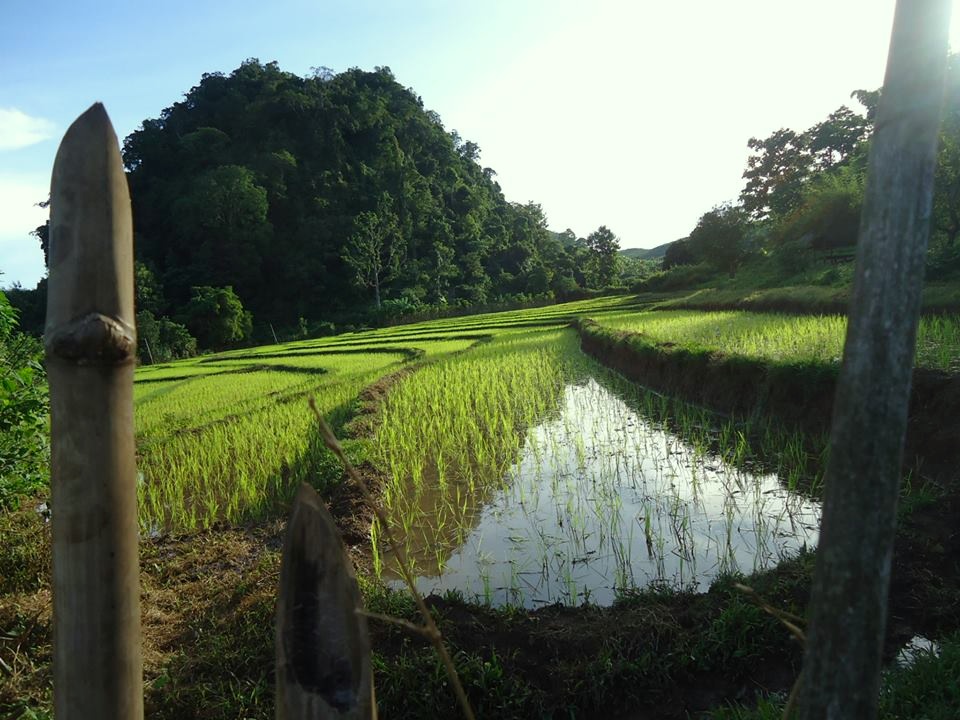 Day three brings the final trek to the Kuang Si waterfall, a beautiful three hour hike on a well maintained and highly traversed trail.  Winding through small farms we are greeted by water buffalo, pigs, goats, cows, and smiling faces.  A distant rumbling announces our arrival at the falls, growing with each step until we find ourselves wading out to peer over the top of the first of various levels of falls.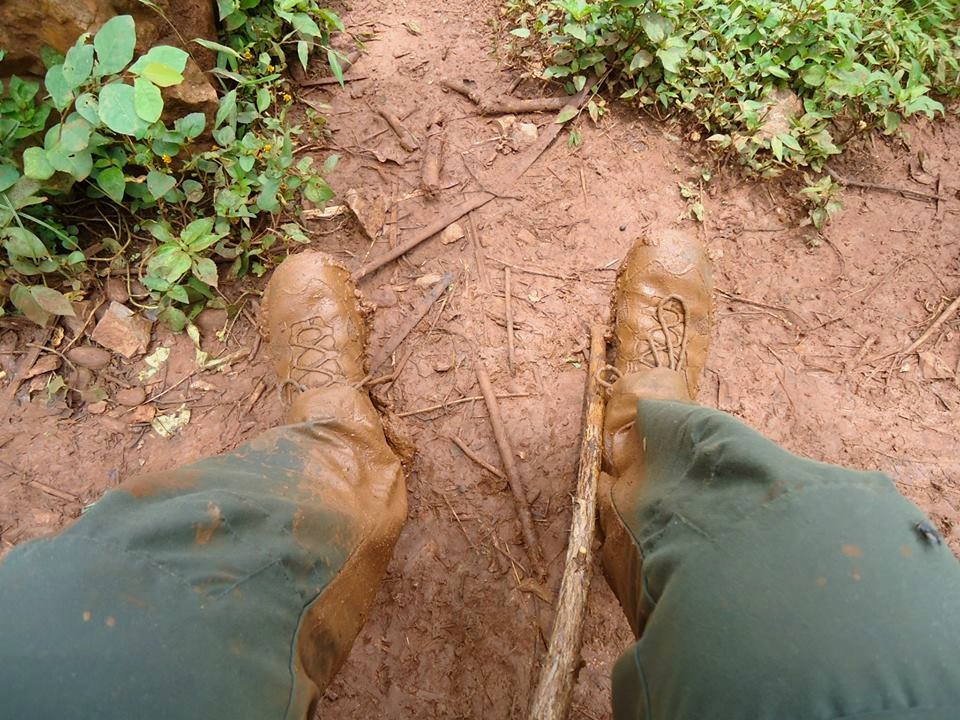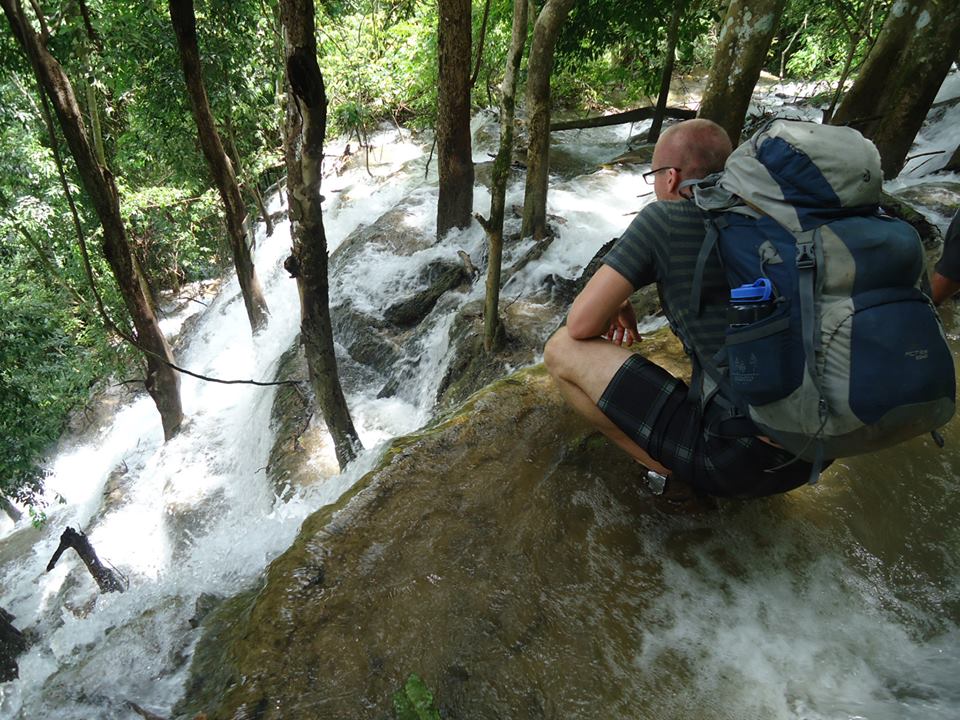 We follow our guide down a level where we catch a much needed 'shower' and gravity powered water massage, the ultimate payout to three days of hiking.  We finish with a plunge into a clear, deep water pool further down river, check out the bear refuge, then are whisked back to Luang Prabang in a Tiger Trail truck.
Tough at times, highly rewarding all of the time.  I highly recommend this trek for those with a robust nature and inquisitive mindset, with a desire to interact respectfully with local communities in their everyday lives.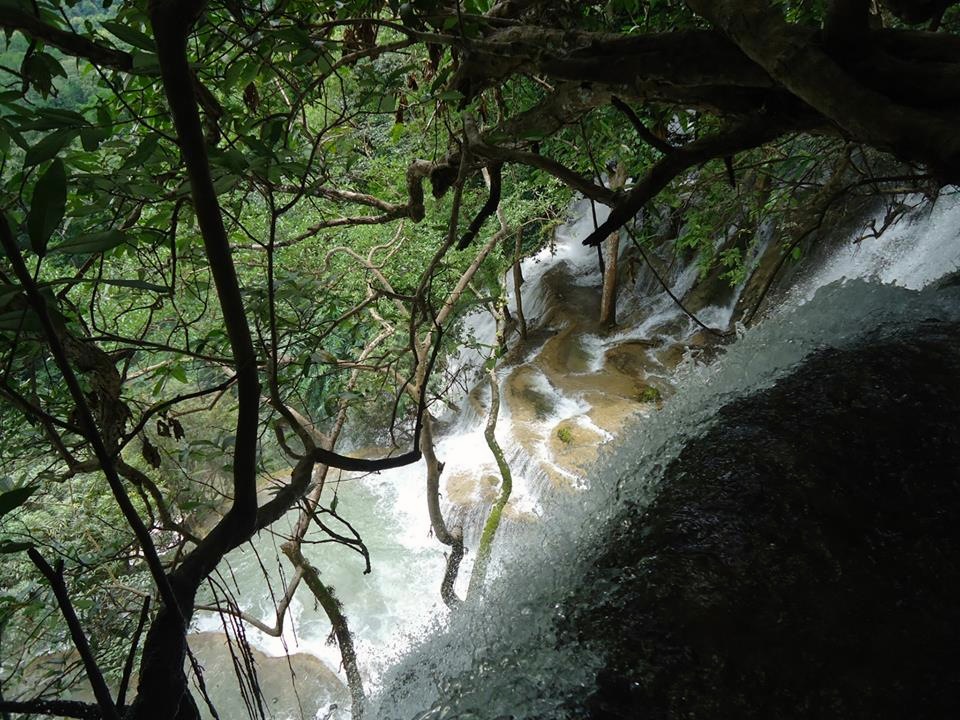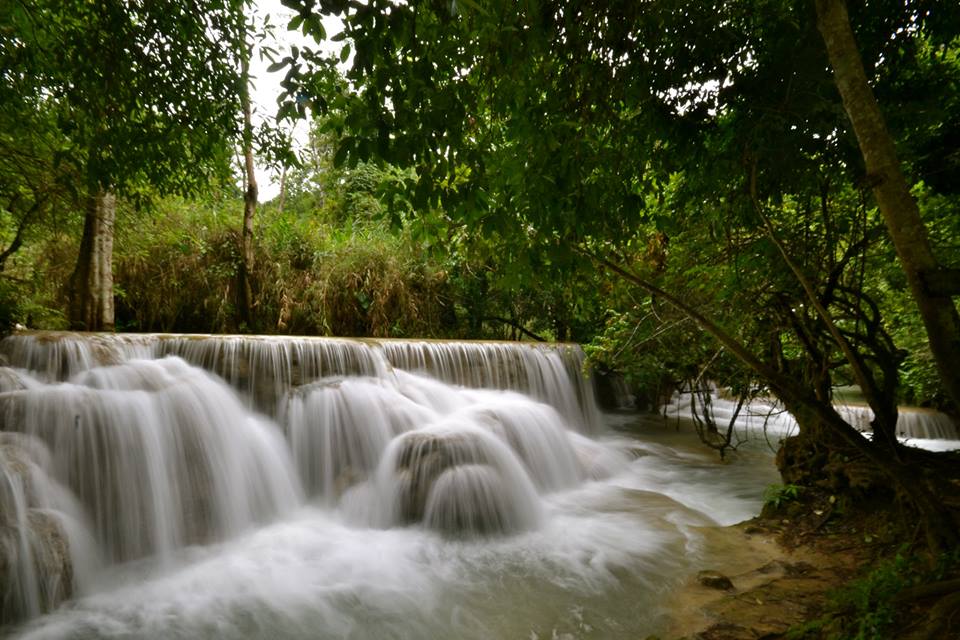 We can't wait to launch this special tour through the Lao mountain country in the coming weeks. With Special Thanks to Karin & Aeron who wrote this story for us. And special thanks for the adventures hairless explorers Tad & Jackson who supported this trip with some excellent photography. Wish I could have joined you…