Welcome to great relaxation, massage, treatments and spa at L' Hibiscus Luang Prabang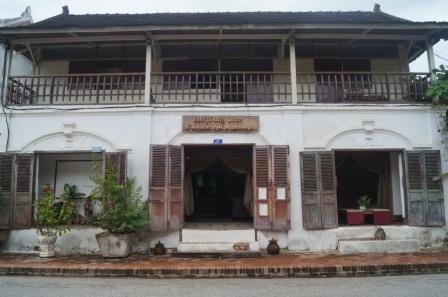 When you come to Luang Prabang, you'll see the signs for 'MASSAGE' everywhere in the center of town but not every massage place is equal! I have taken the time and "effort" to try out quite a number of massage places in Luang Prabang, and here is one of the best places I have visited so far…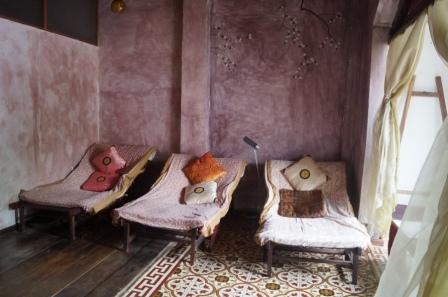 Personally I have been trialling many different places to discover which massage places are better than others and finally I have the answer…L' Hibiscus or "Dock Mai Daeng" in Lao language, which means red flower, have better quality massage, treatments and spa services, with masseuses that have plenty of experience to ensure you'll have a sensational experience every time!
 I had a fantastic time having oil massage here recently.  The masseuse I had was quite small but she has strong hands and made my pain from walking around the town disappear in 1 hour.
General information and location of L'Hibiscus Massage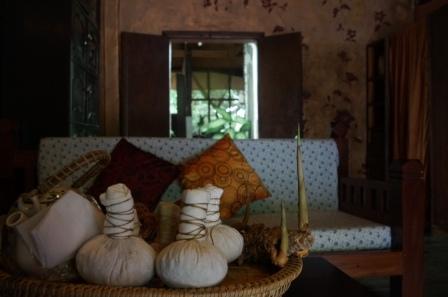 L'Hibiscus is located on peninsular in Ban Khily on the main street, right opposite Wat Sop temple, where you can have a visit and relax with some reading visiting with and learning about monks and novices lives after having an amazing massage at L'Hibiscus. L'Hibiscus Massage has already been opened for several years, and is well known as a great place for having massage treatment and spa amongst both tourists and expats. It is a two storey, unique historical building. The first level is used for reception and some spa treatments with comfy chairs where you can enjoy delicious bael fruit tea after your session.. The second floor is for other massages and treatments where you may enjoy air conditioning and a private room to make you feel like you are having a massage in your own home.
L'Hibiscus Massage offers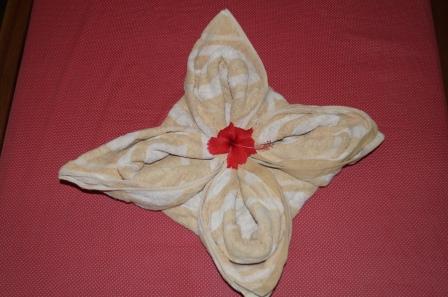 At L'Hibiscus Massage they have many different kinds of massages, spa and treatments available for you to choose from, with reasonable prices such as Traditional Lao massage, foot massage with cream, Aromatherapy massage with essential oils, Traditional Lao massage with hot herbal compress, Aromatherapy with hot compress, facial treatments, eyes treatments etc…
Prices start from a bargain 60,000Kip (USD$8) to 350,000Kip ($42). Although compared to some of the even cheaper services offered around town it's a little more expensive, you really get what you pay for because you'll have a quality massage with experienced masseuse in air conditioned comfort to cool down in your relaxation time after the heat walking around Luang Prabang.
Customer feedback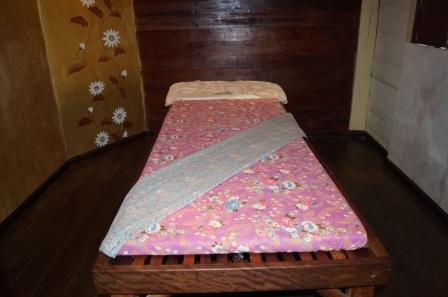 on L'Hibiscus Massage Luang Prabang
"My wife and I had a wonderful Lao massage at L'Hibiscus which is situated in a charming old building. We were given clean cotton pajamas and the massage started with a foot scrub. We were then taken upstairs and had our massage on floor mattresses which were covered in clean sheets and the air conditioning was turned on for the duration of the massage. The Lao style massage used pressure point and kneading and was totally relaxing. The spa is in a quiet end of the peninsula…"