Breakfast @
Maison Dalabua, Luang Prabang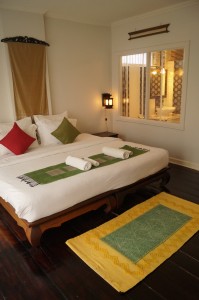 Could this be 'the perfect place in Luang Prabang'? 
Located around a vast and pretty lotus pond, the hotel is peaceful and idyllic, and the Tiger Trail team enjoyed an incredible Breakfast @ Maison Dalabua in the outdoor restaurant followed by a site inspection.
The Deluxe rooms at Dalabua Hotel boast a private balcony, and each immaculate room is stylishly decorated in themes suited to the environs and Luang Prabang's rich ethnic heritage.  Bathrooms are modern, with traditional touches and deep bath tubs for a long soak after a hard day's trekking!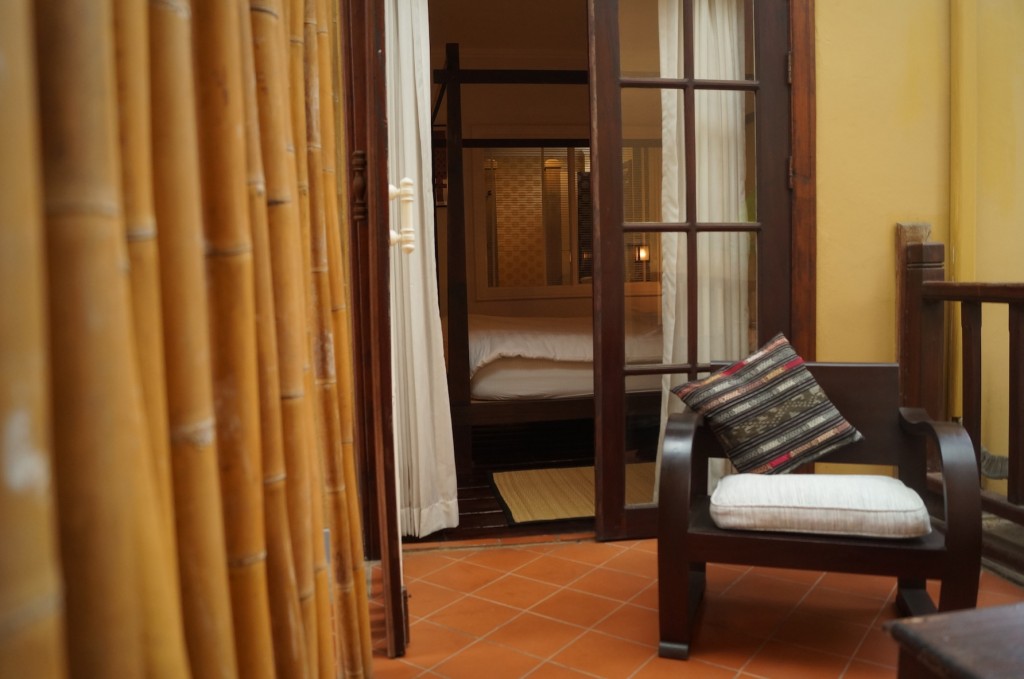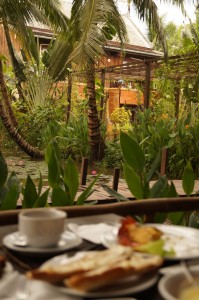 The Dalabua Breakfast is served buffet style
with a good selection of well prepared options, including some very tasty jams and spreads to accompany French style baguettes and breads. Hot options are served a la carte and include one of the best omelets in town! The staff is very attentive and friendly and really,…what could be a better place to start a day in Luang Prabang then overlooking a lush tropical garden and a flowering Lotus pond, of which Luang Prabang once was very famous for. Most of the ponds are even UNESCO world heritage protected…
[learn_more caption="What Does Maison Dalabua mean? Read more!"] The name 'Dalabua' means 'Princess of Lotus' which perfectly describes the refreshing character of the hotel and the reaction of our guests upon arrival and throughout their stay with us. To stay at the Maison Dalabua is to embark on a memorable journey into the local culture for a total destination experience. Maison Dalabua is just 5 minutes walk from the central area, with easy access to the night market, Grand Palace and down town area. Our hotel stands on one of the most serene locations of Luang Prabang, away from the hustle and bustle. If this is your first trip to Luang Prabang, you are about to discover a truly special place with warm, friendly people, beautiful gardens, out door restaurant and a private lotus pond. This beautiful hotel, combined with perfect customer service, is ideal for your holiday throughout the year. We cannot wait to serve you in the most unforgettable environment.[/learn_more]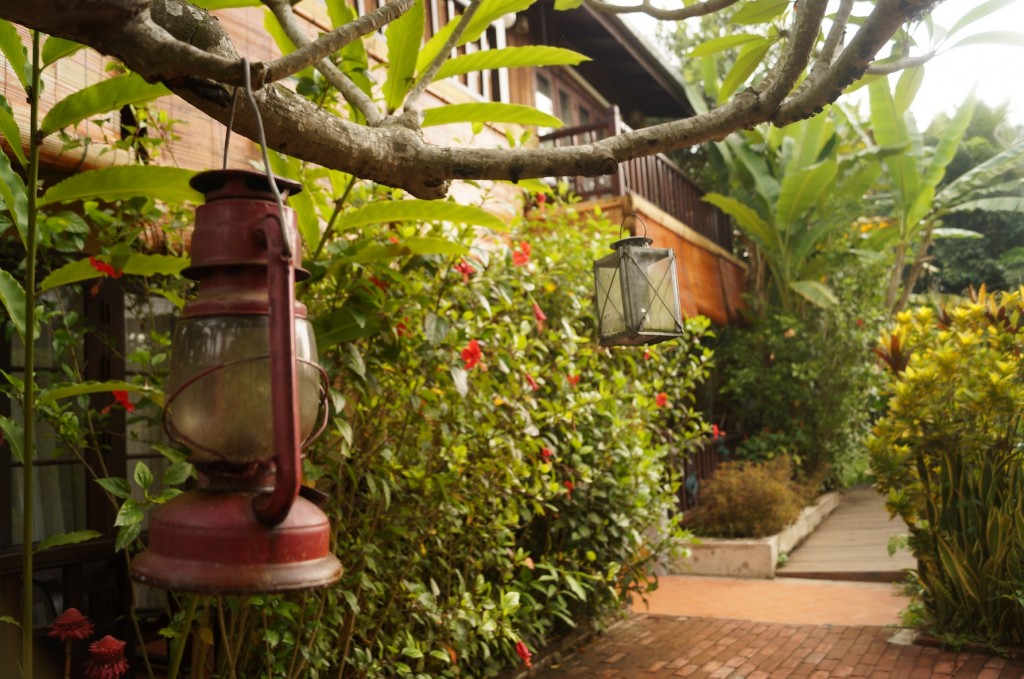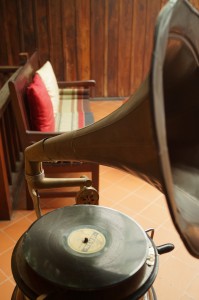 Reputed to provide outstanding customer service, Maison Dalabua is a superb option for those wanting to be a little further from the busy centre, situated in a real village, complete with roosters crowing and locals going about their daily business.  Bikes are available free for guests.
Tiger Trail is a supporter of this peaceful property and we are sure Maison Dalabua cannot wait to serve you in the most unforgettable environment. Our 6 day Luang Prabang heritage explorer tours or the family soft adventure in Luang Prabang may be booked with this wonderful location in Luang Prabang, send us an email, and we tailor your perfectly arranged holiday in Luang Prabang, in cooperation with Maison Dalabua.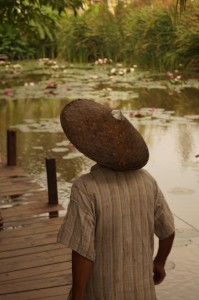 What Customers Say:
We stayed here for 4 nights. Maison Dalabua is located about a 10 minute walk from the centre of town and is in the most perfect location you can imagine. The gardens and lily ponds are so beautiful and peaceful that you won't want to leave! The room is large, clean and well- appointed. The staff is very welcoming, helpful and always available to answer questions or provide information. On our last day, they gave us a late check out so that we could shower after our morning visit to the waterfall. This was very considerate of them and much appreciated by us. We also ate several meals at the restaurant and the food was superb. I recommend this hotel without reservation. Look no further for a wonderful stay in Luang Prabang
(source: Tripadvisor.com)
.