A wedding in Laos 
Cotton yarn and red rose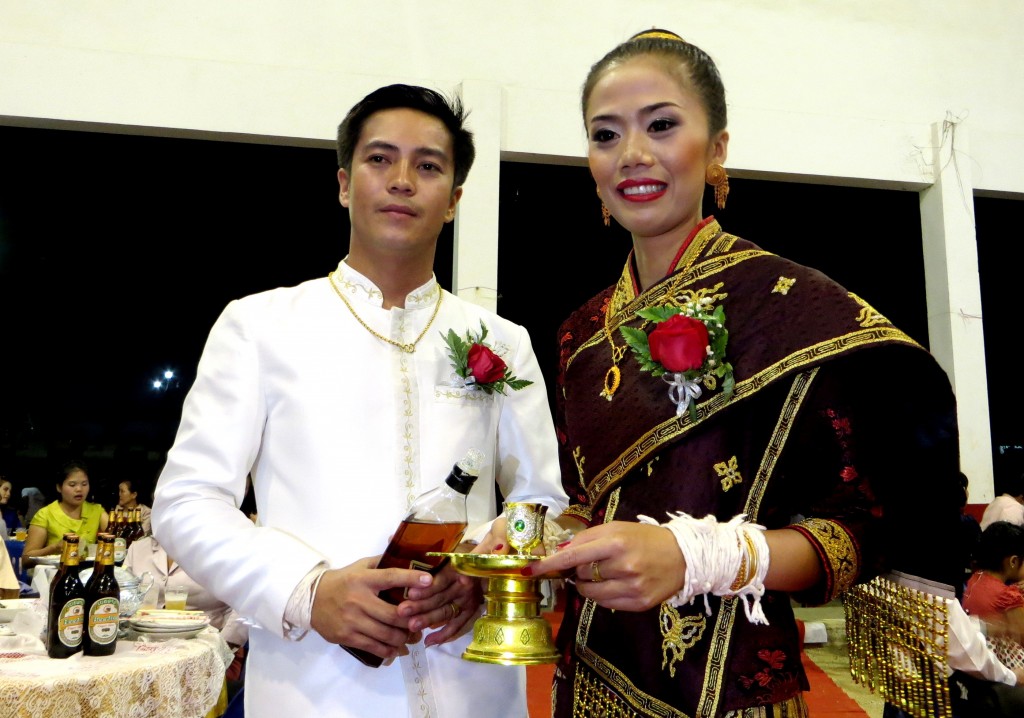 Legend says that there is a heavenly garden where each individual has a tree whose branches kiss those of their soul mate. The lovers are predestined by Nene (karma of love) and when the time came the couple is sent to earth, their wrists bound with a cotton thread. But the wind blows, breaks the link and separates them.
The future spouses will be reborn each on their side. Throughout his life, the individual will try to find his or her predestined partner to celebrate their union during a wonderful wedding which could be summarized in three words: gracefulness, simplicity and kindness.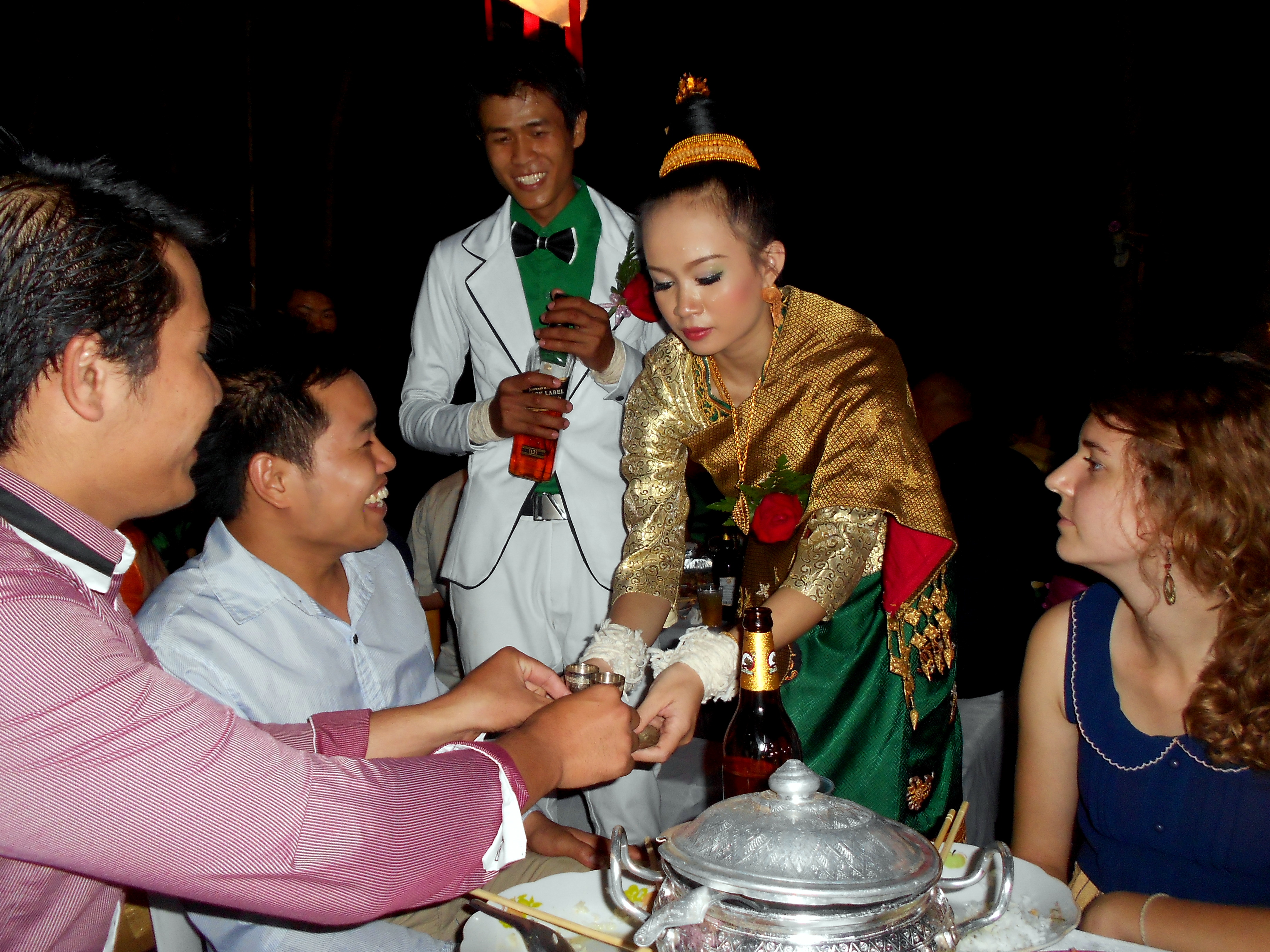 Lao weddings begin with a Baci ceremony which recalls the wandering souls to return to the body of the lovers and retain them with a sacred cotton cord. The festivities can go up to 4 days and ends with a celebration that brings close family and distant friends. In fact anyone passing within 100 meters of a Lao party is considered like a guest and invited to share a cup (or 17 cups) of friendship ! It is therefore no exaggeration to say that half of the city is invited to celebrate the two lovers union, now official.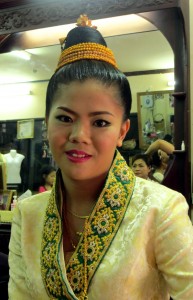 A hedge of honor, formed by the respective families of both spouses, welcomes strangers as their own familly. Each guest shall deposit an envelope containing a donation before joining the room.
The celebratory room contains about 200 tables on which are arranged different dishes: grilled fish, beef soup, vegetables salad , dried beef with sesame … and of course the famous Beer Lao. As tradition would : all glasses emptied must be filled immediately in 10 seconds and absolutely emptied at the same time.
During the meal, the bride and groom go to each table to propose a shot of whiskey and take some pictures. Elegance is the watchword of this lovers procession : The bride is dressed with a traditional Lao silk sinh (Lao skirt), and silk blouse. Her hair is tied up in a special way, which looks like a fabulous geographical sculpture with gold decorations. This set is finished off with a gold necklace, bracelets and earrings. The groom is dressed up with a white or cream colored silk shirt and a traditional silk salong (a pair of baggy pants)
The evening is punctuated with the sound of Lao music and traditional dances started by the young couples and continued by the 250 guests. It is during this authentic and sharing party that two souls predestined by Nene celebrate their reunion and formalize their union.