From 1964 to 1973, the U.S. dropped more than two million tons of ordnance on Laos during 580,000 bombing missions—equal to a planeload of bombs every 8 minutes, 24-hours a day, for 9 years – making Laos the most heavily bombed country per capita in history. The bombings were part of the U.S. Secret War in Laos to support the Royal Lao Government against the Pathet Lao and to interrupt supply lines along the Ho Chi Minh Trail which went through Laos. The bombings destroyed many villages and displaced hundreds of thousands of Lao civilians during the nine-year period.
Up to a third of the bombs dropped did not explode. In 2008, 300 people a year were injured or killed and today that figure is closer to 50. Uncleared land still poses a threat to farmers and villages and sadly people still suffer injuries today, often lost limbs or eyesight.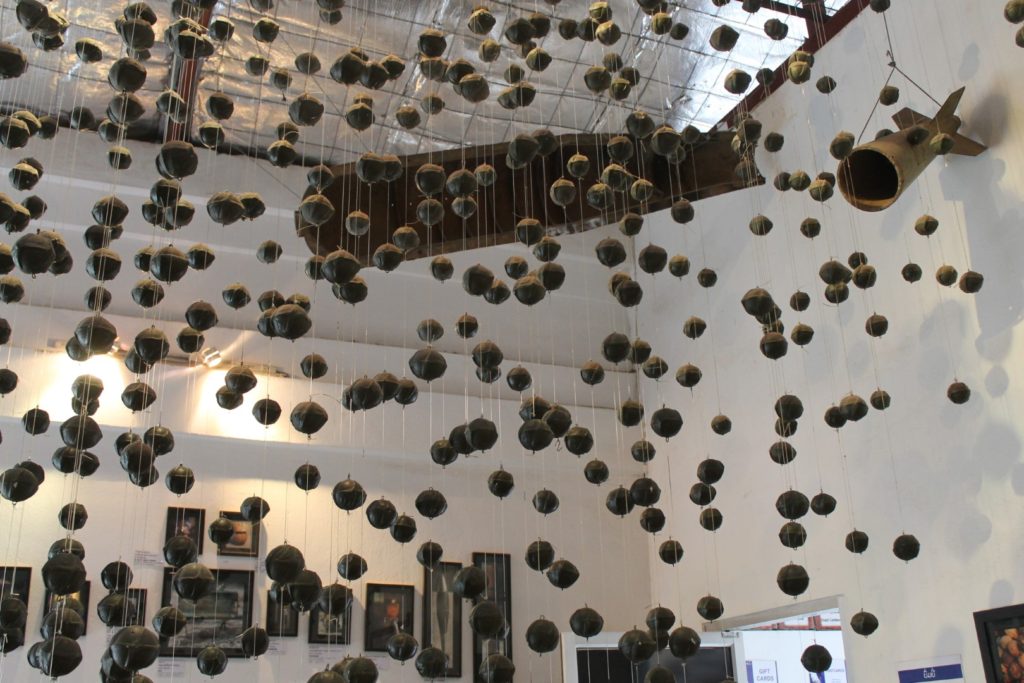 The COPE Center in the capital of Laos, Vientiane, is a non-profit that provides prosthetic limbs, wheelchairs, and rehabilitation for victims of this ordinance, known as UXO. They also have a visitors centre with informative and interesting exhibitions and film that will certainly have an impact on your but you will feel a deeper connection with Laos through an increased understanding of the hardships so many people face. The center has a shop and cafe and proceeds to go to the project. The COPE Visitor Centre is open from 9:00 to 18:00 seven days a week. Donations are encourged.
If visiting Luang Prabang you can also visit the Luang Prabang UXO Center near the Sofitel Hotel which has informative exhibitions and some short films as well including one told through the eyes of the young victims. Open from Monday to Friday 08:00am to 11:30pm and 13:00pm to 17:00pm. Free entrance (donations encouraged)
Despite the possibility of a few tears you will leave feeling pleased you made the effort to visit either of these centres. Tiger Trail operates a "Past Present, Future" half day cycle tour that includes the Luang Prabang UXO Centre.