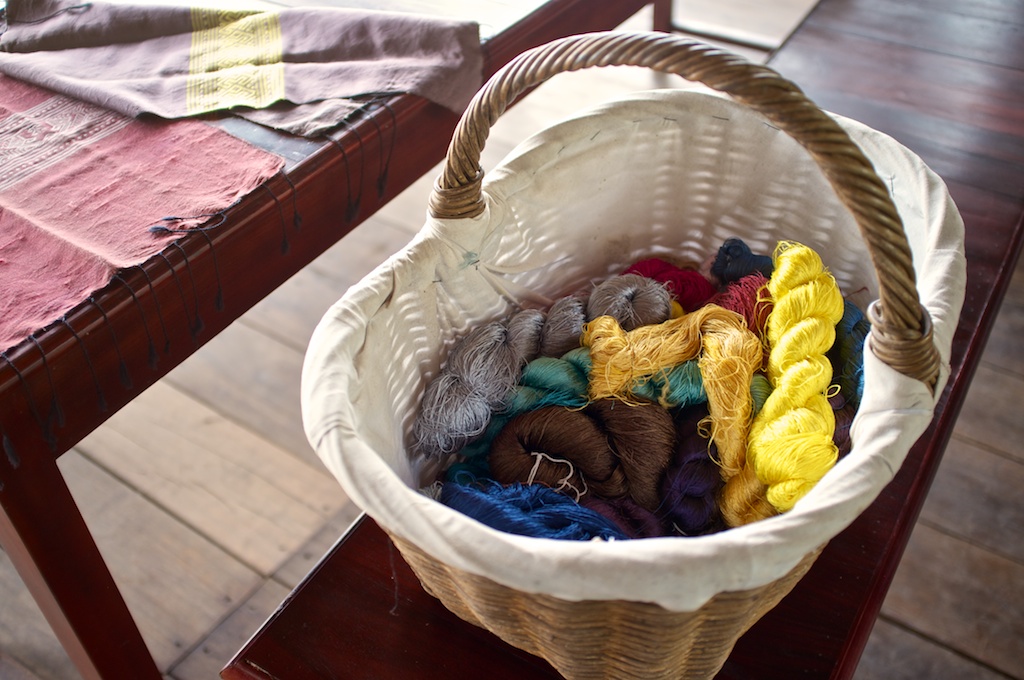 This past weekend I took a silk dyeing class at Ock Pop Tok's Living Crafts Centre. The day was gorgeous, the sun was shining, and the skies were the brightest blue. As I walked into their cafe to wait until the class began, I was handed a complementary fruit tea. I was told that it was some snake fruit, but I think I enjoyed the presentation of the tea much more than the taste itself. The class promptly started at 9:00am, and I was joined by only one older couple who came all the way from the Czech Republic. It was a very small group, which made it much easier to ask as many questions as we liked.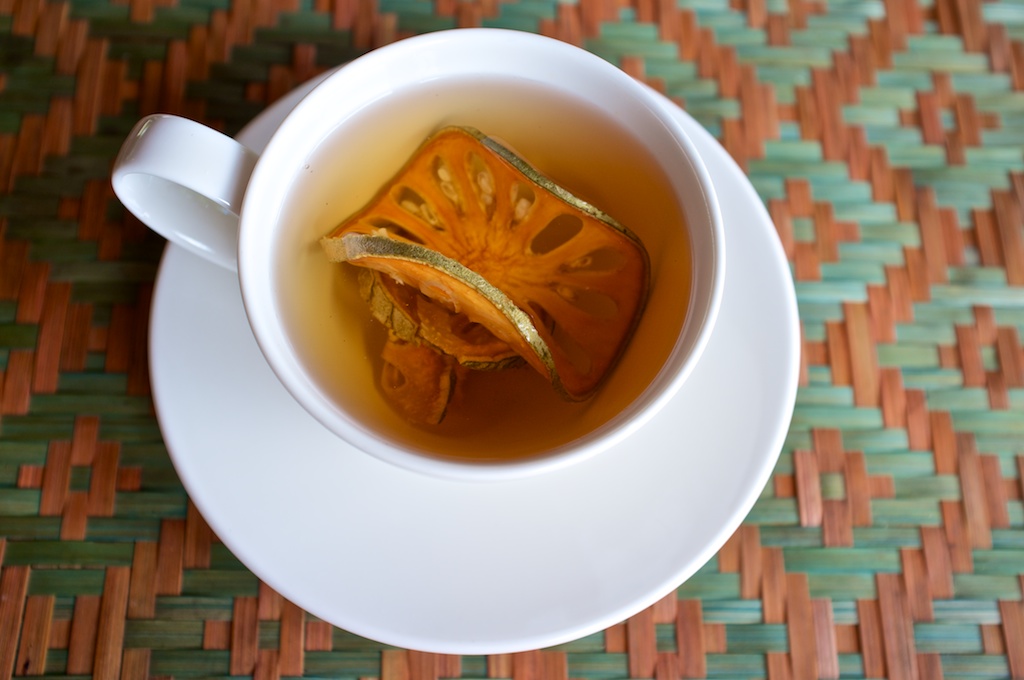 First we were shown the silk-making process, which begins by using the cocoon of many silkworms. In Laos there are two types of silkworm: the Eri and the Bombyx Mori. The Eri silkworm originated in China, and produces a very fine silk thread. The Bombyx Mori silkworm is from India, and produces a very thick, but inconsistent thread. Both types of silkworm are used in Laos depending on the type of textile or craft that is being weaved. Our small group was then directed to their 'Master Weavers', who are women that migrate from various Lao villages in the countryside. The weaving process is still somewhat sexist in how women are considered to be more delicate and have fine hands compared to men. The men are the ones responsible for building the weaving apparatus, which is called the "loom". Many girls being weaving at a very young age in their village. Ock Pop Tok is also a member of the Fair Trade Laos (FTL) organization that helps to improve the livelihood of their weavers.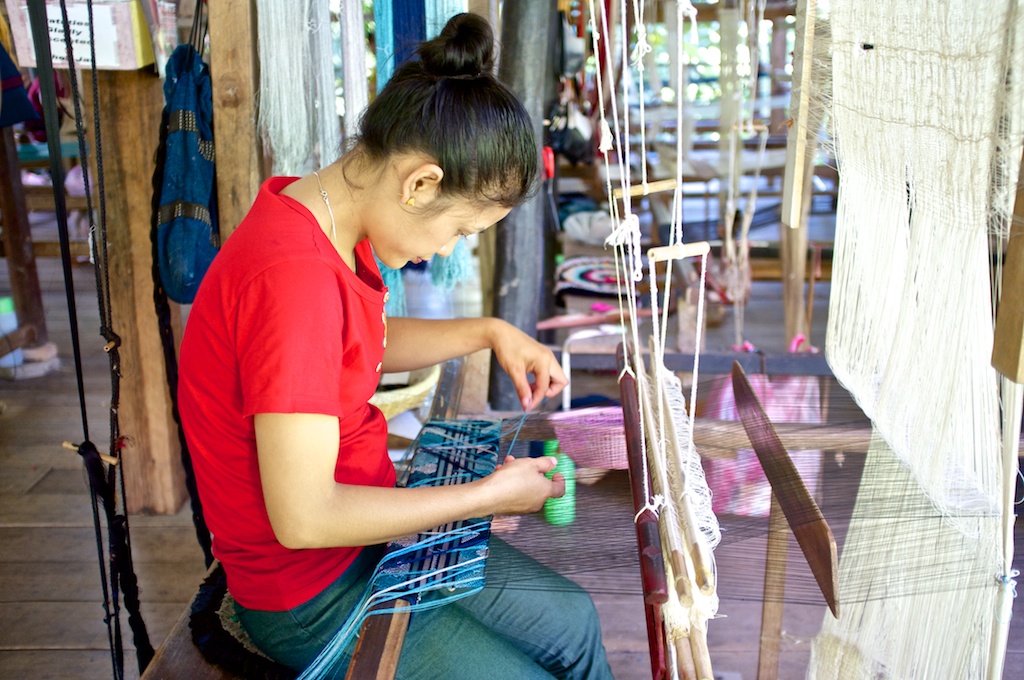 For ages the silk and textiles in Laos were dyed using natural plants, trees, or other substances commonly found on the land that surrounded their villages. The silk process remains unchanged, but today there are some chemicals being used instead. Ock Pop Tok actually uses a combination of natural and artificial dyes due to the limited availability of certain ingredients. For the silk dyeing tour, we were all shown the natural process of extracting colors from natural materials. For instance, we had to split the wood from a Jackfruit tree to extract a golden color. To get a pink color, you would typically use the wood from a Sappan tree (Ock Pop Tok has a whole chart dedicated to what plants, trees, seeds or roots would be used for what color). I personally chose gold, pink, and blue as my three main colors for the class.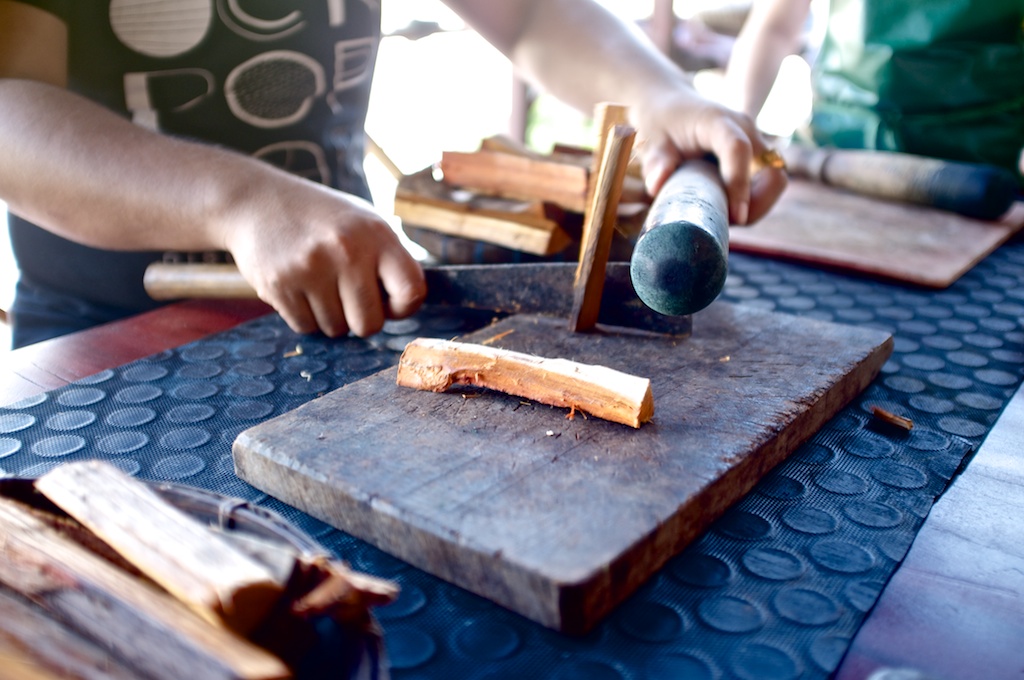 After spending about fifteen to twenty minute splitting wood, we then had to place our smaller pieces into a giant boiling pot of hot water and let it steep for a few minutes. There was no real smell in any of the pots, which is a relief compared to the artificial dyes that I have smelled in the past. I was surprised at how vibrant the golden color was from the wood alone! During the steeping process, our group were deciding on whether or not to dye patterns into our textiles. I ended up deciding to put three circular rings on mine.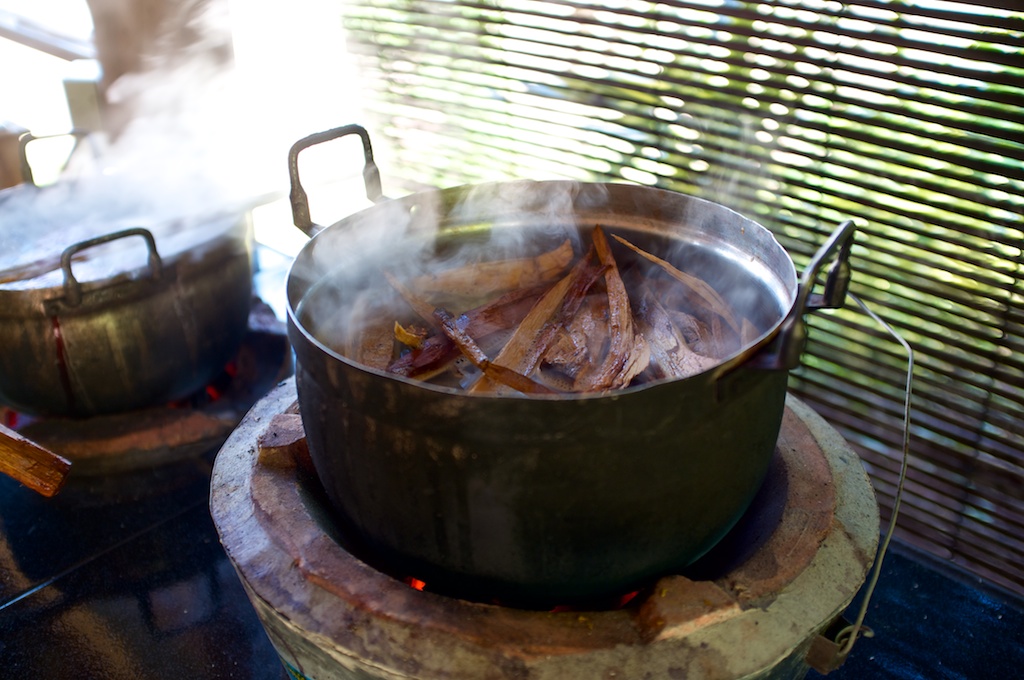 After the wood and the plants were done steeping in the pots, our tour guides strained out the colors into large bowls. We then let the color soak our unprocessed silk for another few minutes. This process can be either quick or slow depending on if the liquid is either hot or cold. As for the Jackfruit tree, the dye was extremely hot so the process to dye mine gold only took a couple of minutes.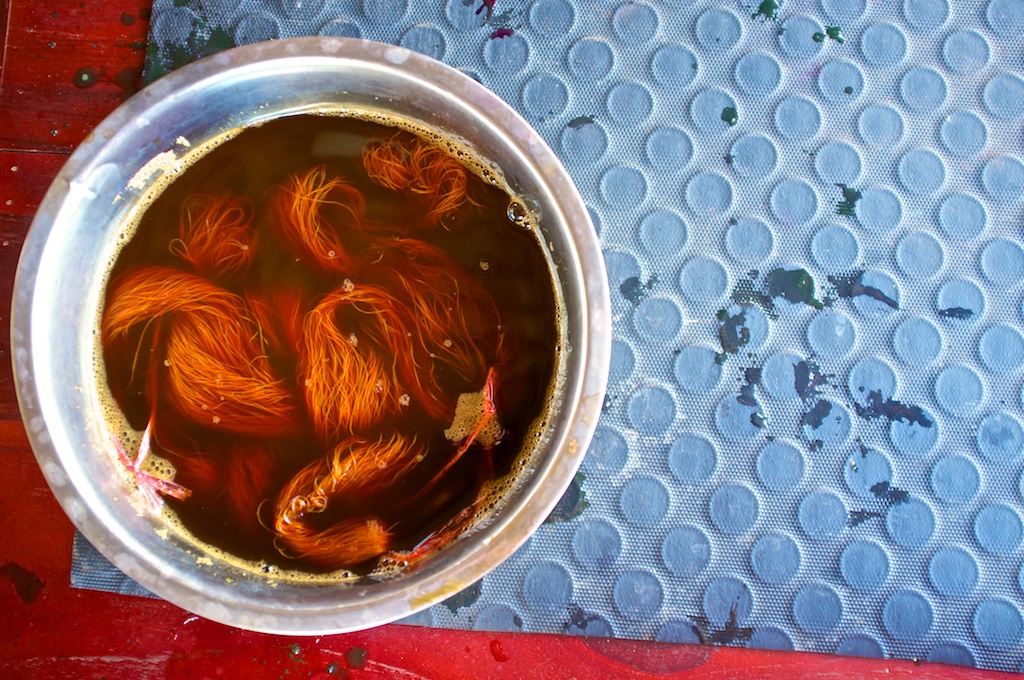 Once you are satisfied with the color of your silk after your soak it in the natural dye, you then rinse out all the excess color before letting it air-dry out on their deck. The drying process is not quite as quick, so it helps to go relax and try a delectable brunch or lunch at their Silk Road Cafe! Once you finish your meal, the staff will then hand you your freshly dyed silk in a recyclable takeaway bag. It was altogether a great half-day experience if you are looking for something hands-on. Ock Pop Tok also has full-day classes that allow you to weave the silk as well. Tiger Trail also offers a few tours that can be arranged to stop by Ock Pop Tok as well.