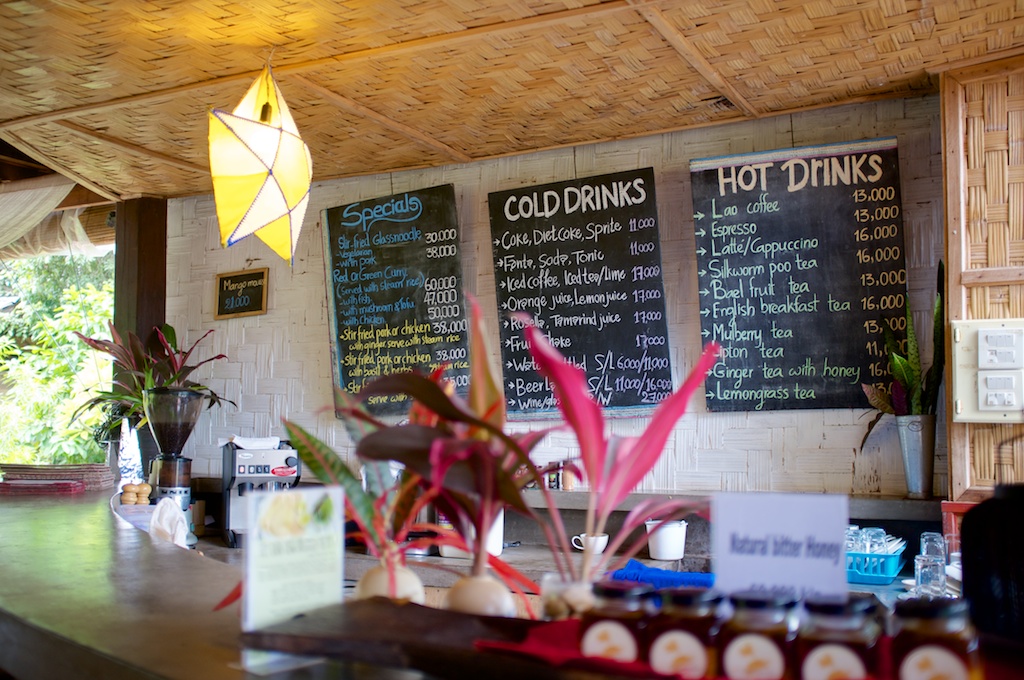 Just last week we decided to go out for a 'work lunch' at Ock Pop Tok and sit by the majestic Mekong. A placard that was propped up in the center of each table had advertised their special of the month: Brunch Set featuring Eggs Benedict with Hollandaise sauce. Although we decided on having a big lunch that day (featured in my other post here), I simply could not resist coming back another day to try their brunch on the riverside.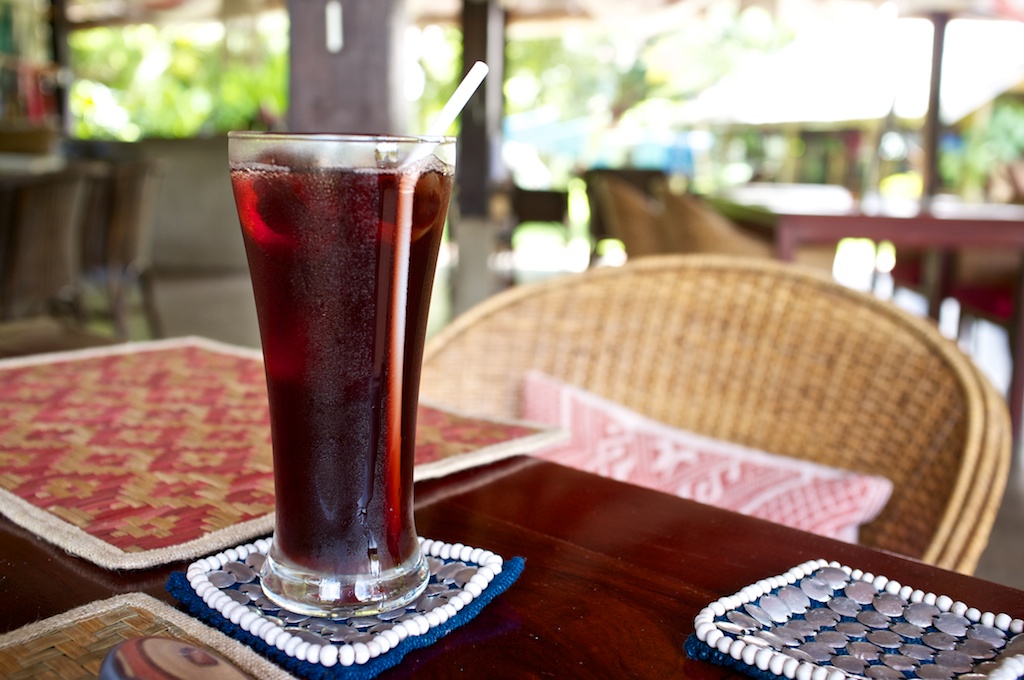 After putting in my order for their special brunch that I have been waiting a week for, they promptly brought out rosella juice to quench my thirst from the silk dyeing class I had just taken (more on that adventure in the following post). Rosella juice is made with the hibiscus plant, and has a high amount of vitamin C to make this drink incredibly healthy and refreshing on such a blistering hot day. After immediately finishing my rosella juice, I spotted my brunch being carried over to my table. It was almost noon when I finally dug into my meal, but it was well worth the wait.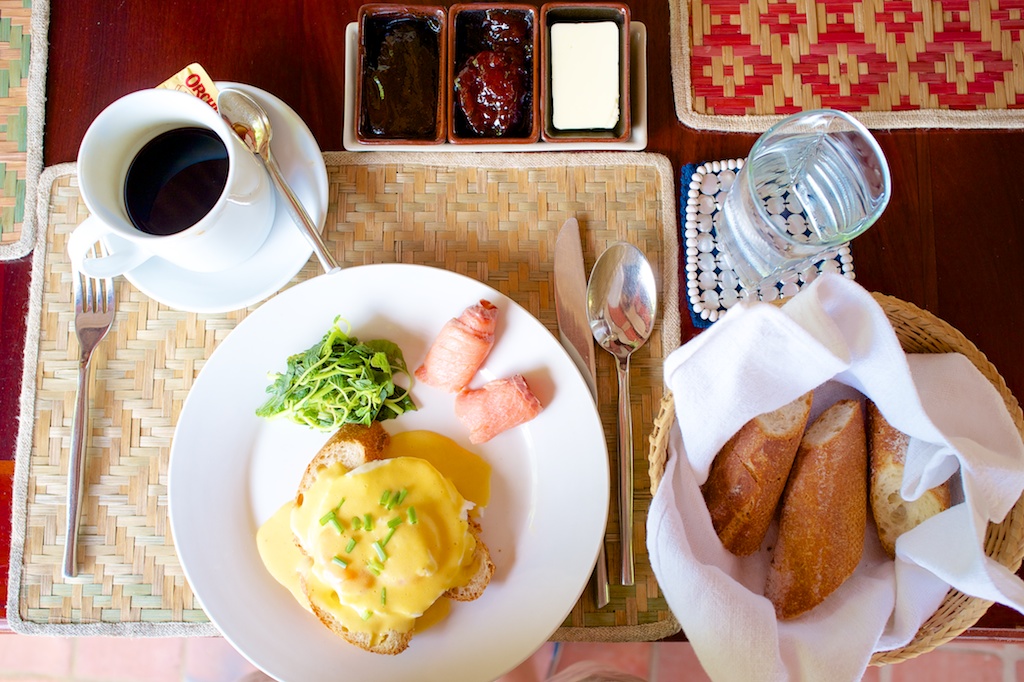 Their brunch set offers you a choice of juice, delicious Lao coffee, and either a fruit salad or a toasted french baguette with jam and butter for the side. For the main portion of your brunch, you can choose from either eggs benedict with hollandaise sauce, an omelet with sausage/bacon/spinach and hash browns, or an egg white omelet with mushrooms or hash browns. It was not a difficult decision for me, but I do have a craving sometimes for a fresh omelet with crispy hash browns that I am so familiar with in the United States. However I would highly recommend coming here for the eggs benedict with hollandaise sauce alone. Check out some of the mouthwatering images below.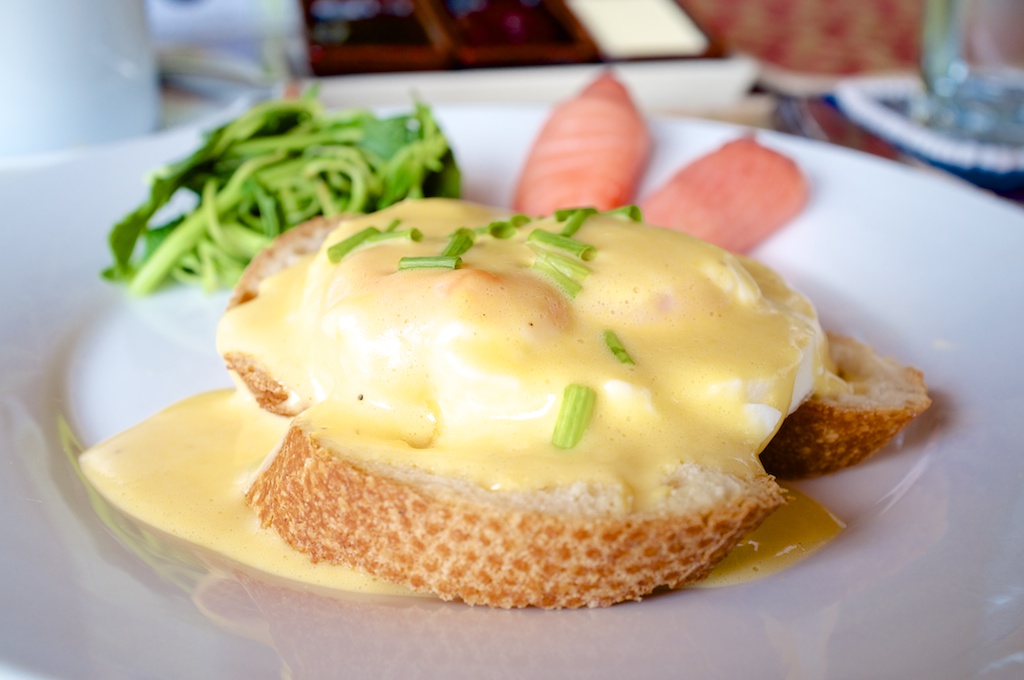 My eggs benedict with hollandaise sauce, pak hom (spinach), and smoked salmon (or choice of bacon).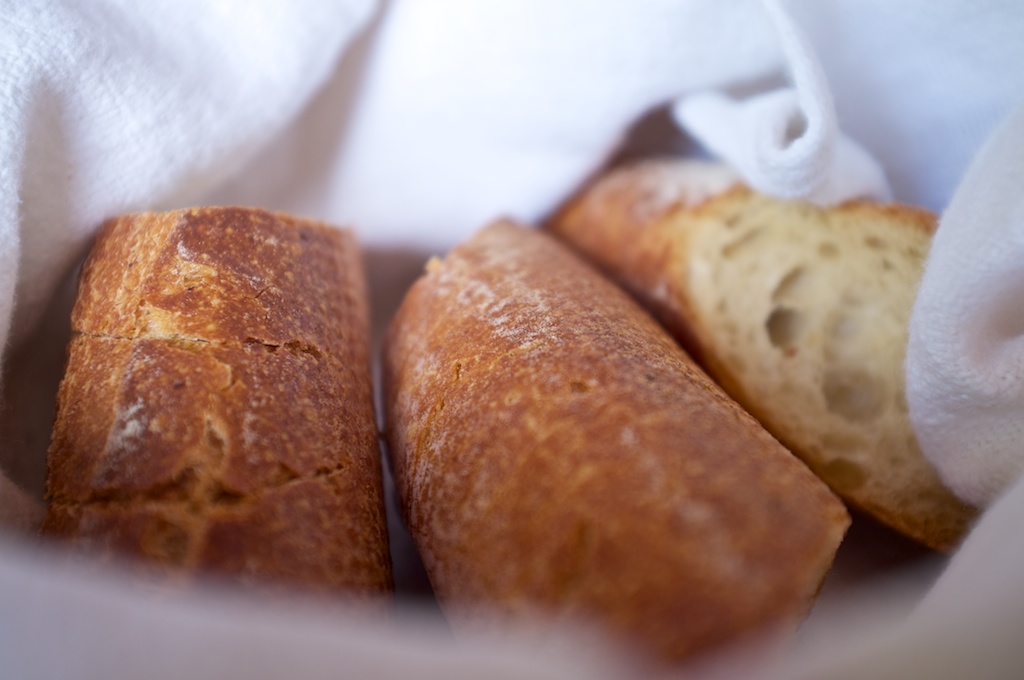 My toasted french baguette. It was still warm as if it came out of the oven seconds before being served.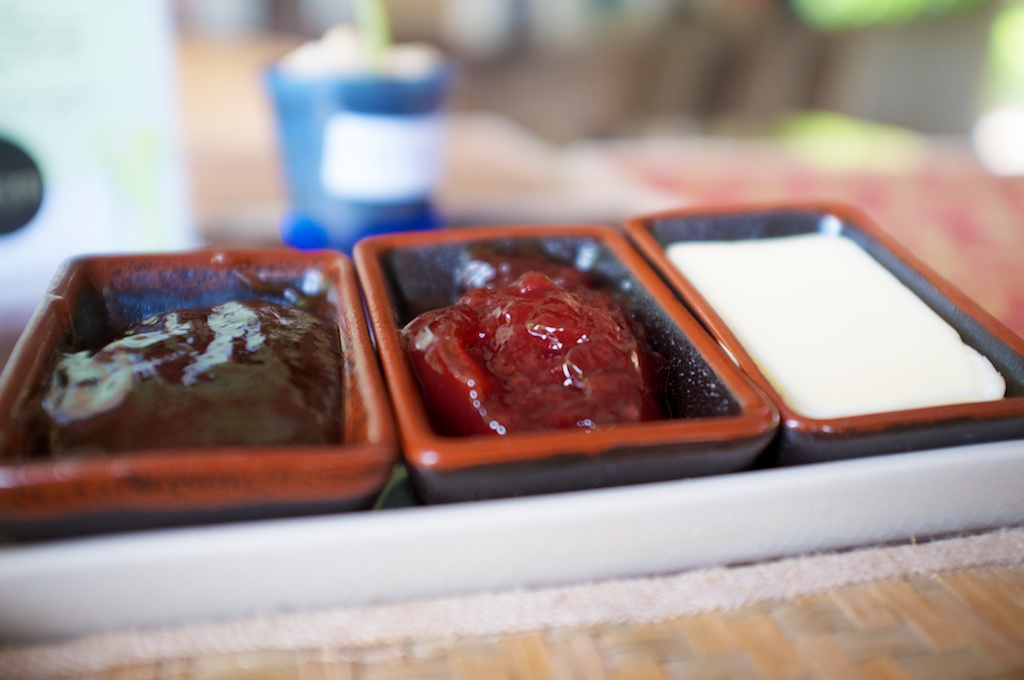 Butter and jam. The center jam is some type of berry flavored jam, where as the left side was a tamarind flavored jam. If you like jam, I highly recommend trying the tamarind one. 
Would I come back here for brunch again? Absolutely. The combination of beautiful views, a perfectly sunny day, and an incredibly satisfying breakfast is what makes a trip up to Ock Pop Tok's Silk Road Cafe worth it. Ock Pop Tok also offers a shuttle service from the town center to their cafe in their specially owned tuk-tuk. Don't miss an opportunity to have an amazing brunch here at the Silk Road Cafe.