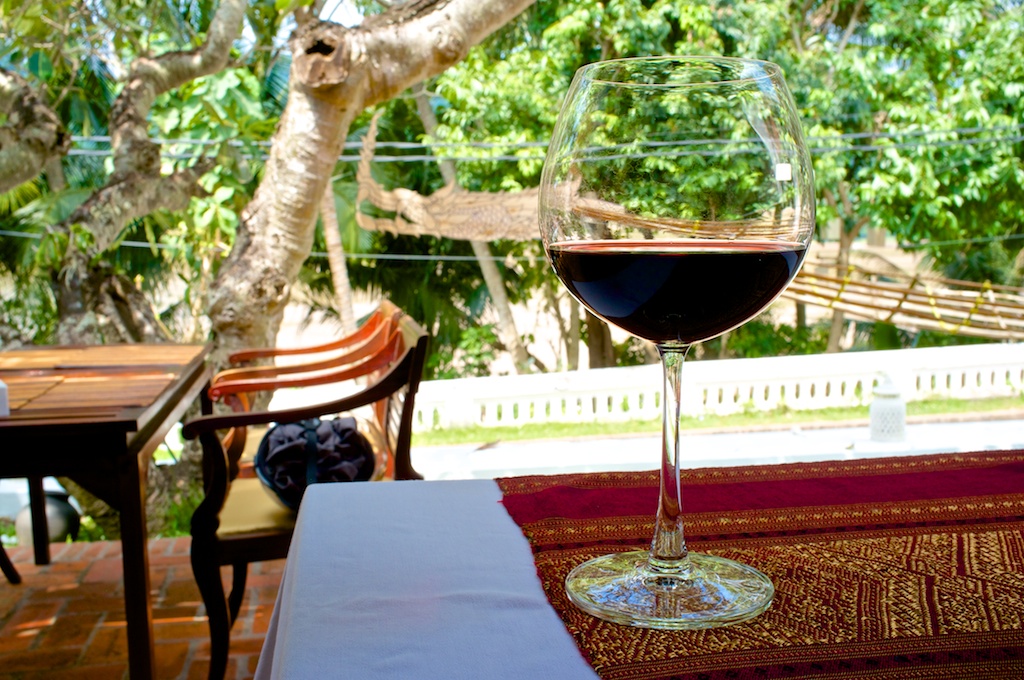 As much as I love to find cheap food stalls and search for local spots to eat during my stay in Luang Prabang, I cannot help but enjoy the occasional splurge. Prepared by a new chef with an incredibly attentive staff, this five-course meal at "Kitchen by the Mekong" was a luxurious experience all to itself. Held at Victoria Xiengthong Palace, which is more famously known as the last residence of the Lao Royal Family, "Kitchen by the Mekong" is currently serving up brand new Lao and Western signature dishes.
One of the most unique aspects of Kitchen by the Mekong is that they offer a lunch box which you can take with you anywhere in town! This is not just any lunch box, but a complete meal prepared with as much delicacy as any meal served at their restaurant. The lunch box can be either served Lao style or Western style, and the box even acts as a small table to dine on. Though if you are looking to sit down at their restaurant, you must order their Lao Set Menu for lunch or dinner.
After I was promptly seated out on their front patio, I was offered a glass of wine that was imported from South Africa. I tried the Robertson Cabernet Sauvignon, and it was one of the better tasting wines that I have had thus far in Luang Prabang. The Lao Set Menu offers pork-stuffed lemongrass, a sweet tamarind soup, Aulahm chicken soup with rice, and a sweet sticky rice dessert with a fruit coulis. Not only are these meals prepared elegantly and with the finest care, but they were all pretty delicious.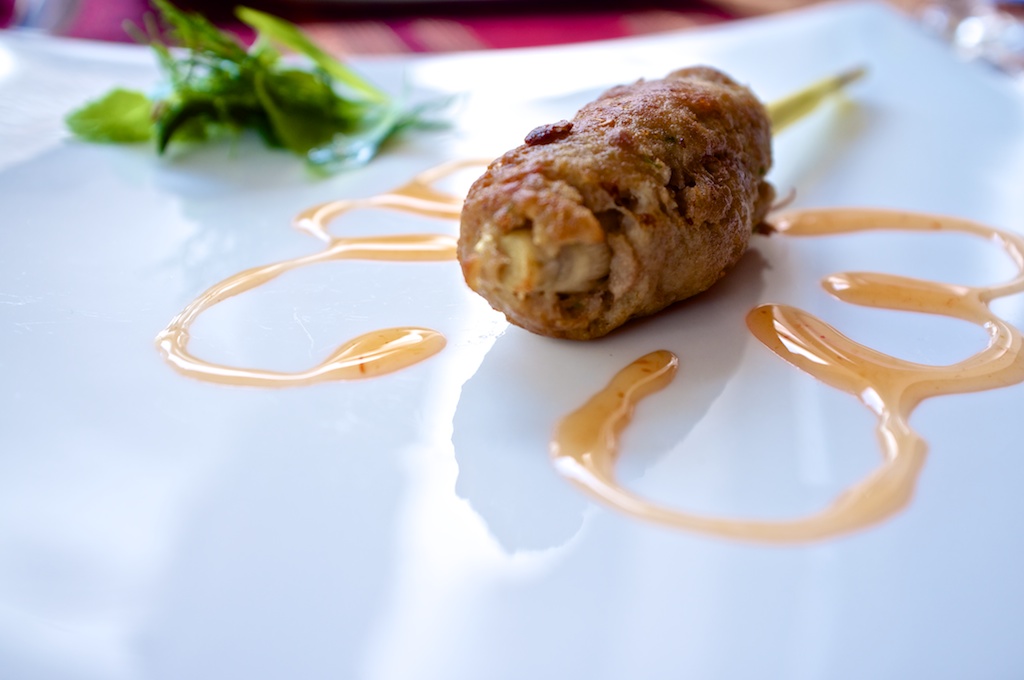 'Ua Si Khai' – Stuffed lemongrass with pork.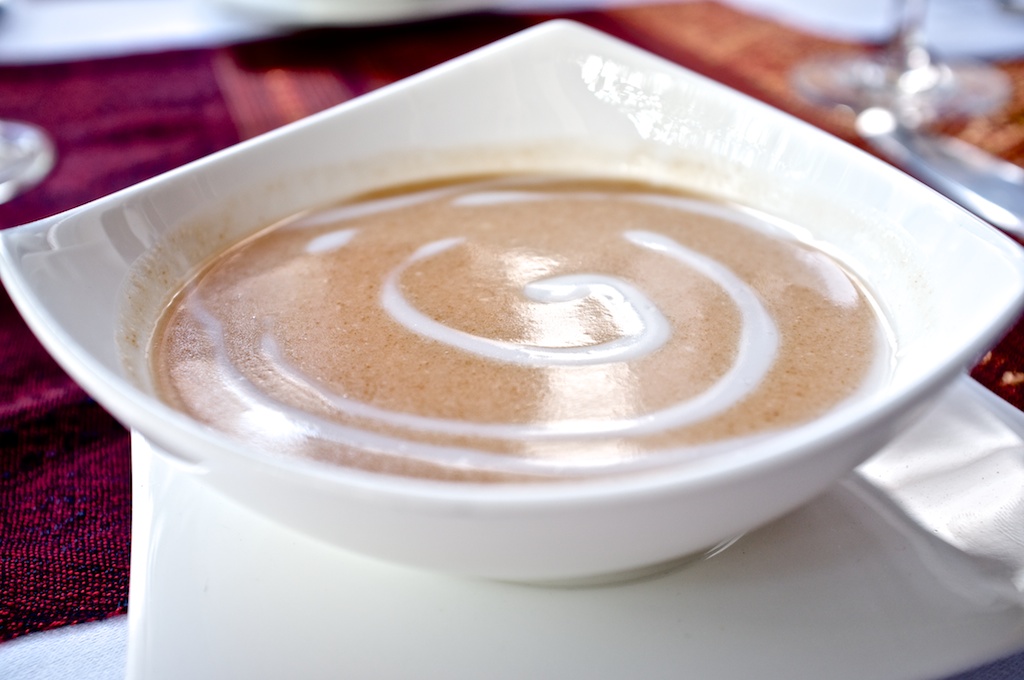 'Kaeng Mark Kham' – Tamarind, kefir, coconut soup.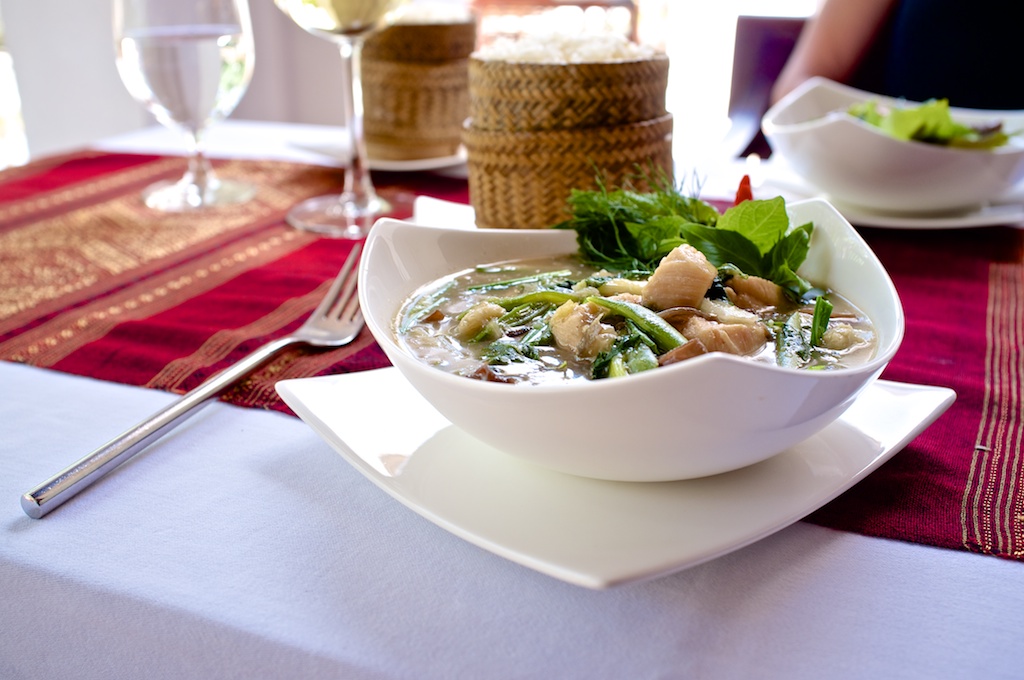 'AuLahm Gai' – Chicken spicy stew served with sticky white rice.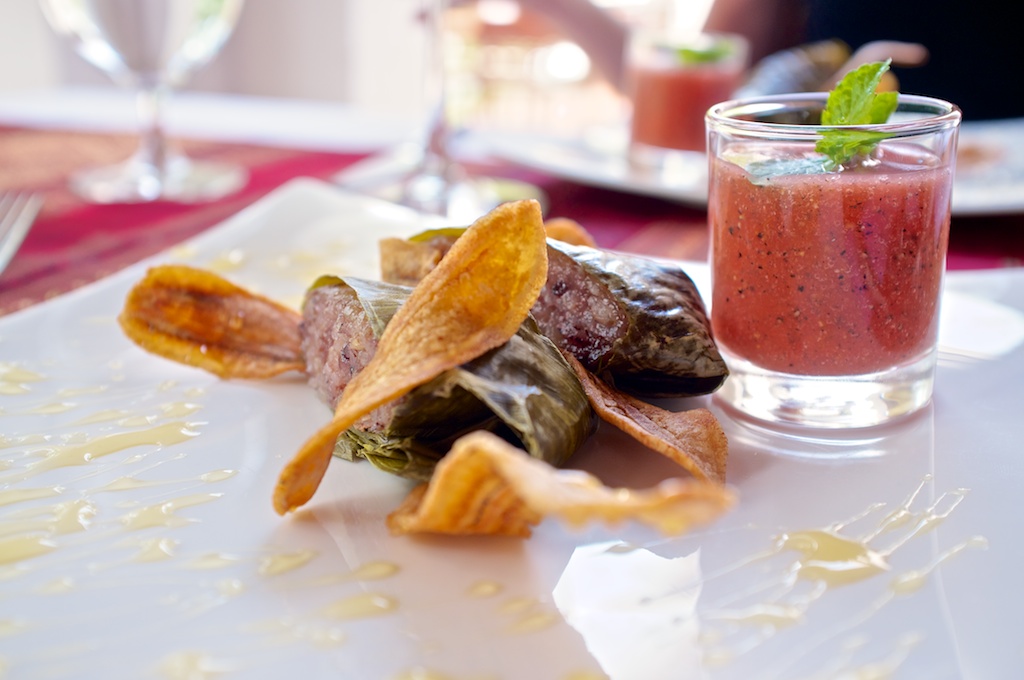 'Khao Tom Kha Ti' – Banana and purple sticky rice cooked in banana leaf with fresh fruit coulis.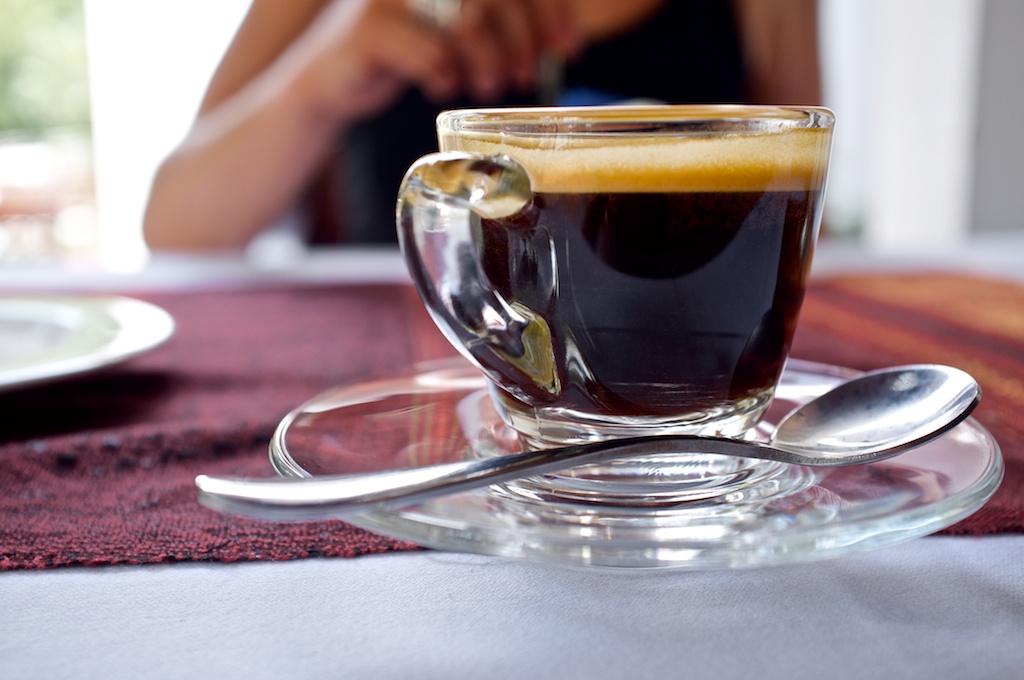 Espresso.
If there was any dish that stood out to me over the others, it would have to be the Kaeng Mark Kham. It might seem very basic with only consisting of three main ingredients, but all of those flavors combined together made it one of my favorite soups. It was fairly sweet, so I would actually not mind having this for dessert instead of the Khao Tom Kha Ti. It seemed a little odd to me that there was white sticky rice served with the AuLahm soup, but I ended up dipping the sticky rice into the soup and letting the flavors soak in. Overall I would not hesitate to come back here and enjoy this set meal again, but I would first want to try out their lunch box. I can definitely imagine having a peaceful lunch for two out on the riverside.