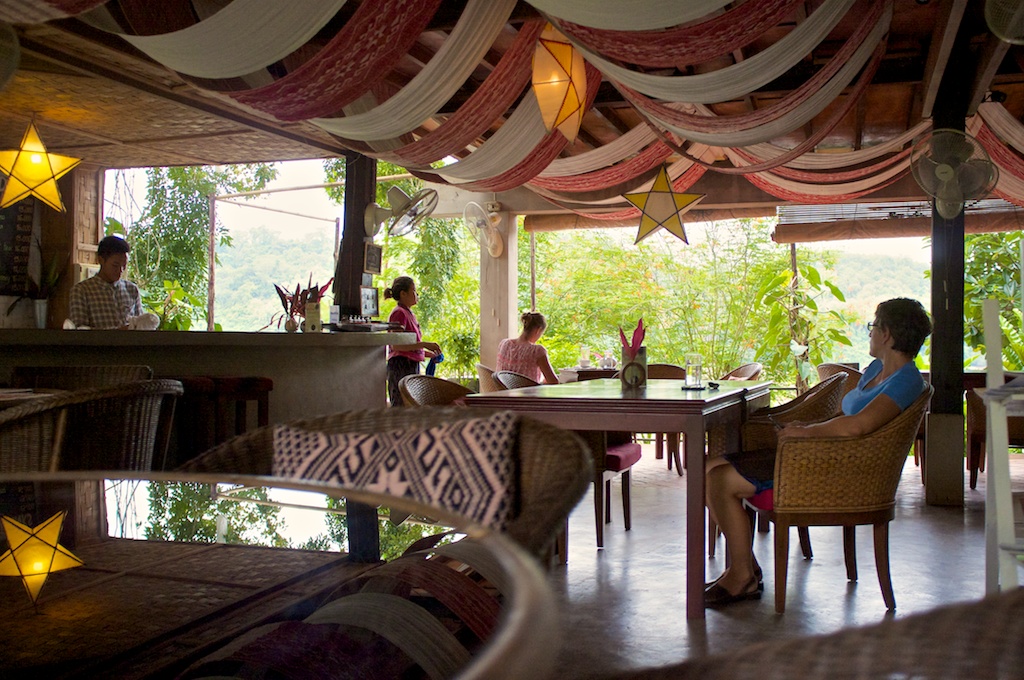 Ock Pop Tok's Silk Road Cafe is a tranquil place to come for either a brunch or lunch and gaze out at the slow and mighty Mekong. It is also a place where you can find traditional Lao food infused with Western favorites that will surely excite anyone's taste buds. As we quickly grabbed a seat closest to the river bank, I immediately noticed the intricate designs of their blue placements and coasters embroidered with silver disks along with pearl beads. It was a small touch, but it had a similarity to the type of textile designs created in-house at their Living Crafts Center, located only a few steps away from their dining area. Here at the Silk Road Cafe, you can order anything from mok paa, spicy papaya salad, tom yum to the Western favorites of Bruschetta, Pesto Pasta, lentil salad or grilled chicken! The possibilities are endless, and there is so many options that I have yet to try.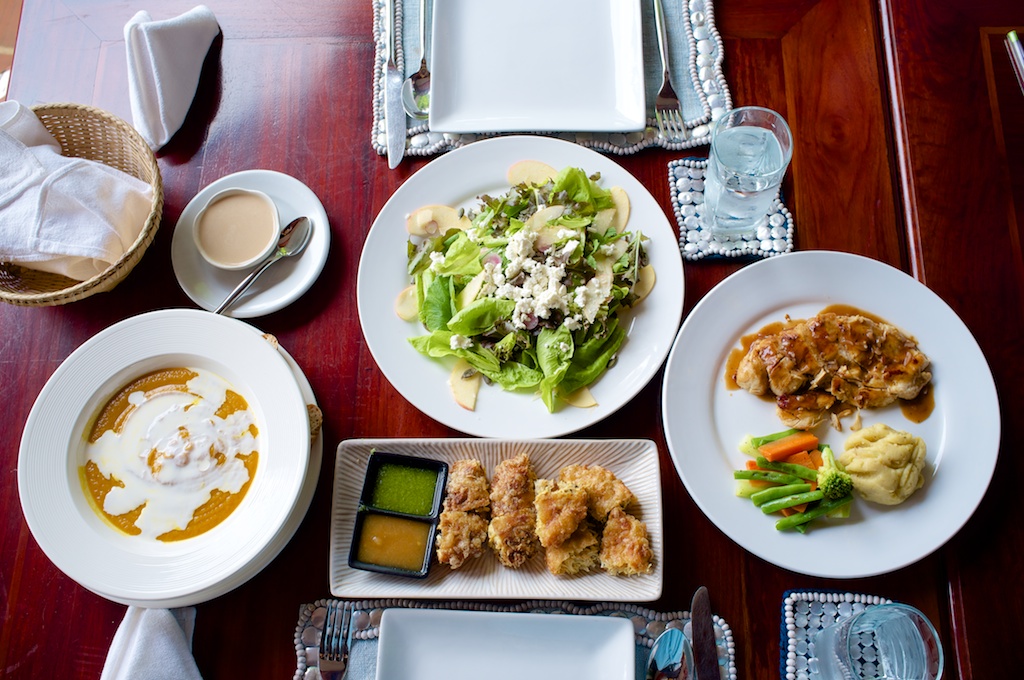 As we stared at the menu for a good five minutes, we eventually decided on sharing four different plates. While being overwhelmed with the amount of Lao food we have eaten recently, our dishes were a little more on the 'Western' side, but they were incredibly delicious nonetheless. Some of my favorite oddities on their cafe menu is "Silk Worm Poo Tea", which I unfortunately did not try during this visit. I was told it is quite good, and I definitely will come back for brunch soon and give my impression of that. In the end we ordered grilled chicken, a salad from the Living Land Farm, fried bamboo shoots, and a warm bowl of pumpkin soup. Photographs speak more than words, so take a look below at what we ate!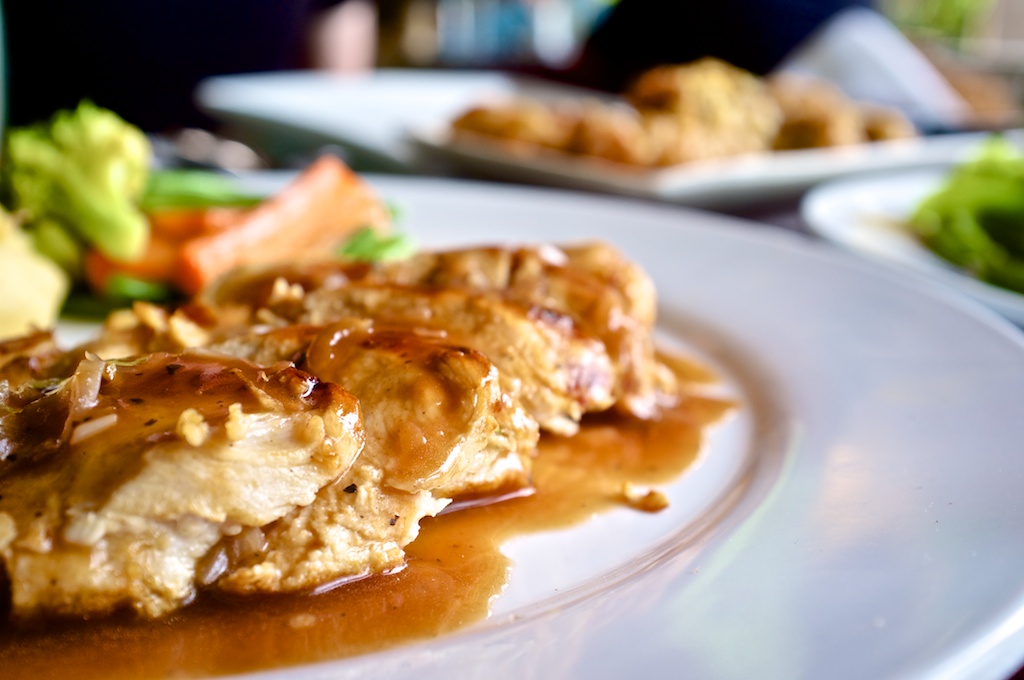 Grilled chicken with red wine pepper sauce – side of mashed potatoes and steamed vegetables.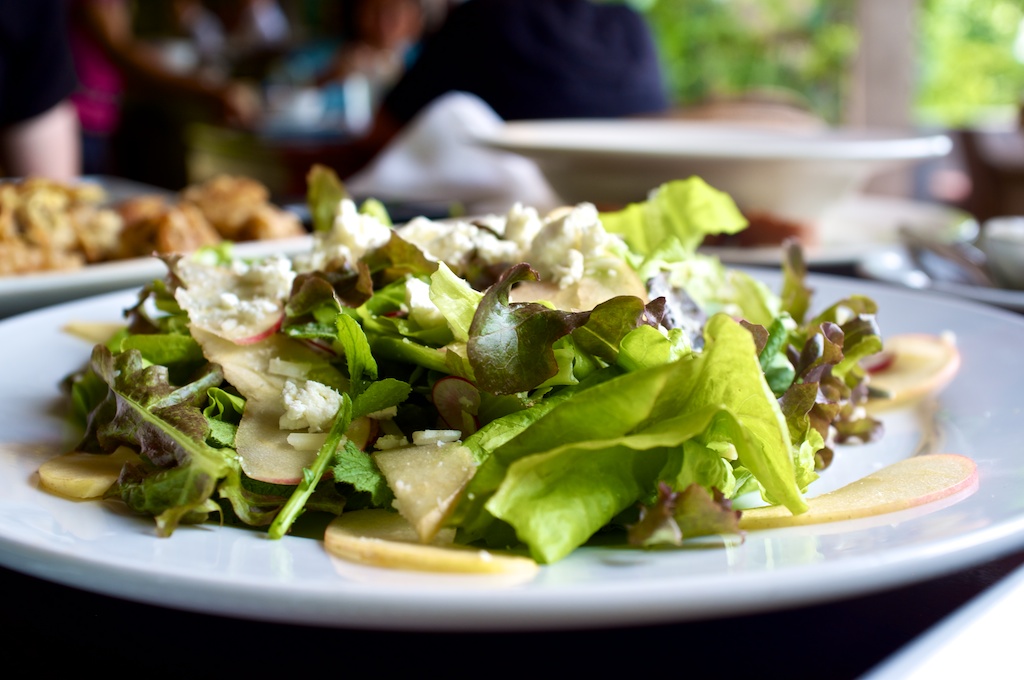 The Living Land salad (mixed leaf, beetroot, apple, pumpkin seeds & goat cheese) with creamy balsamic dressing, served with bread.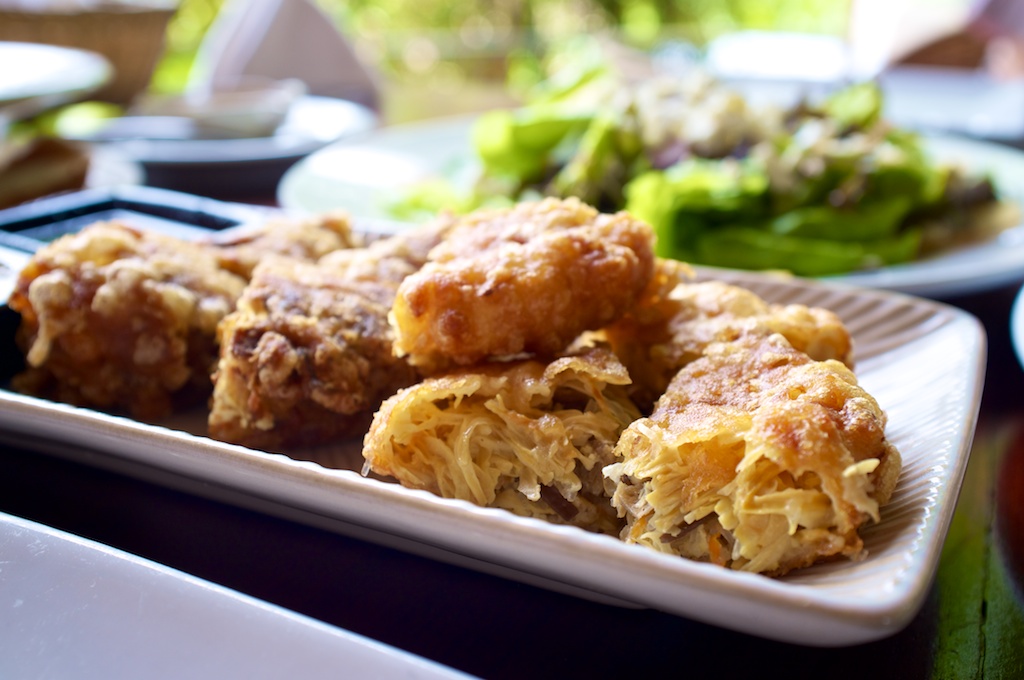 Bamboo shoots – A traditional Lao dish of tender bamboo shoots split and filled with vegetable stuffing, battered and fried.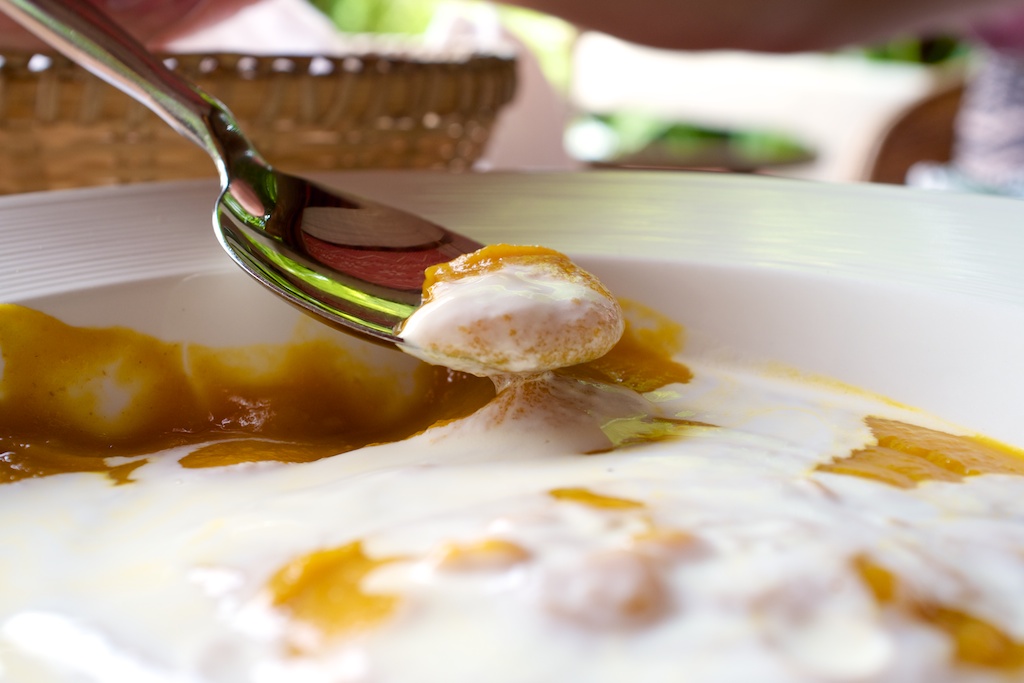 Cream of Pumpkin, Carrot & Roasted Red Pepper served with warm french bread.
Ock Pop Tok's Silk Road Cafe, along with their Living Crafts Centre, is just located directly across from the Phosy Market. If you are ever in the area, or touring around Luang Prabang, be sure to stop in and cool down by the Mekong with some of the best fusion of traditional Lao and Western food around.