Motorbike Adventure Tours in Laos.
Get your Laos motorbike tour tailored,
a Lao specialist offers individual services.
Sit down (or email) with a Lao motorbike expert, and plan your unforgettable motorbike adventure tour through Laos. Guaranteed adrenaline and a plenty of dust and mud comes along with it…there are plenty of roads to be discovered. One of the fastest growing ways-of-travel in Laos is by motorbike. We present you a local Lao motorbike expert to plan your tour with.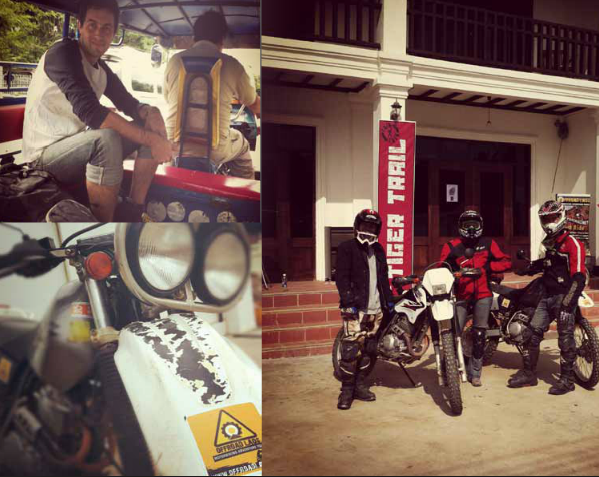 Taking a motorcycle trip through Laos with an experienced offroad guide will open your eyes in ways that will simply amaze you. Offroadlaos.com is the ultimate platform that supports the adventure-hungry travelers on their quest to find the best moto tours in Laos.
Well trained and highly experienced Lao guides are fantastic translators, companions, teachers, and friends, who love to show visitors the beauty and hospitality of their country. Laos is an amazing place for any style of motorbike adventure and combines well with cultural highlights, for example in Luang Prabang.
Laos has been open to travelers for some time now and just most recently for motorbike adventure travelers from around the world. Still the rugged countryside remains wonderful and wild and makes this region a perfect area for motorbike travel. Usually 250 cc motorbikes are used and trips can be arranged and tailored just a few days in advance. Though it is recommended to be in touch via email and set things up, so you can arrive, get dressed and pull the throttle and drive…
The offroad Laos motorbiking guides will help you make the most of your journey through the country's undeveloped back-roads. Hope to see you soon in Laos!!
Contact Offroad Laos and plan your personal tour

together we will create a suitable itinerary for your personal offroad motorbike adventure in Laos.