LAOS 4X4
EXPLORE LAOS – JEEP ADVENTURE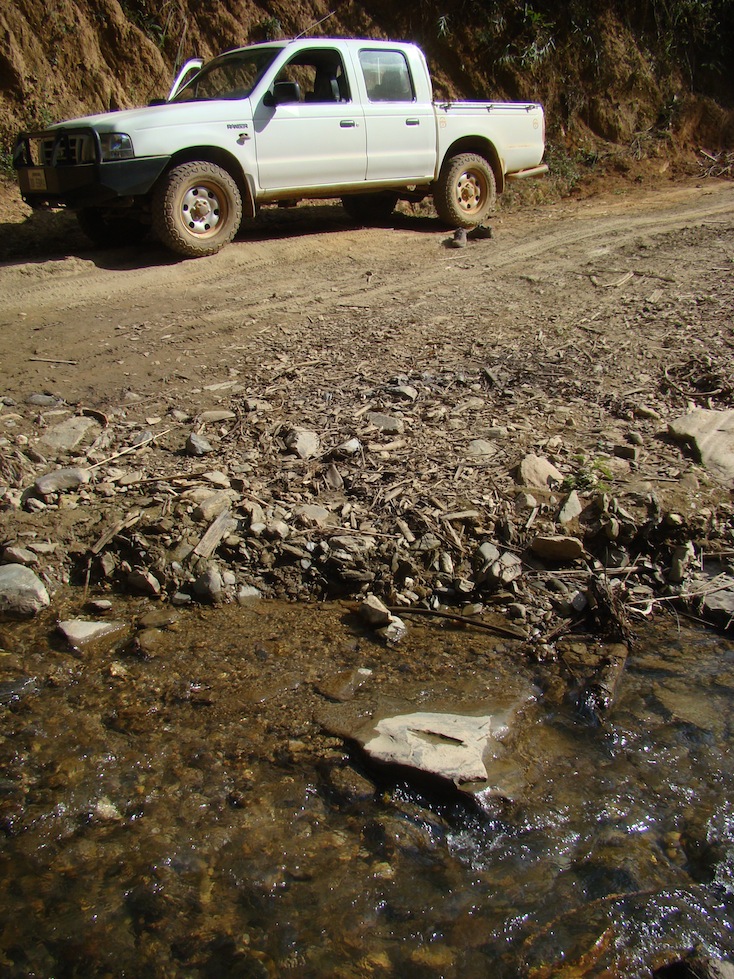 Exploring Laos with a Jeep may well be an adventure by itself and  tough enough for most. But not knowing mechanics and under-estimating (cold) temperatures in the Lao wilderness will eventually make such an endeavor a real lifetime memory, good
or

bad…

–:–
We started our Laos Explorer tour from Luang Prabang. From here we want to travel into north Laos which we were told is still uniquely rough and untouched. Our car was ready in time and packed, a 4×4 Ford Ranger. We pre-booked all camping gear, tent, cooler, grill and even got a suggestion list for what food & drinks to buy (including a recommendation for the best wine). With all this in hand we took off in the afternoon all excited to explore Laos with our jeep. Let's explore the Lao wilderness…
Leaving Luang Prabang north, we somewhere took a turn into the Lao bush country exploring small ethnic Lao villages, visiting schools, walking around temples and waterfalls. With no guide in person we had a small booklet with pictures to point out our needs, just in case we get stuck. With car, our gear, good music on the radio we are taking off to our boy-adventure.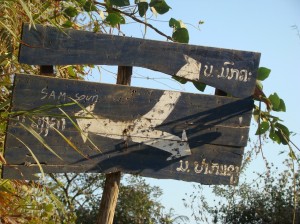 On the first day we took it all easy, hit the road and tested the feel on the car, inclusive some small river crossings. We had a general idea where to head to but for our own safety rented a GPS unit to go along with us, well maybe just because I like to play with gadgets in the wilderness. The rolling hills and amazing mountain scenery of north Laos dotted with little villages along the way  made us feel warm and welcome. The right choice, we think!
Playing Lao GPS games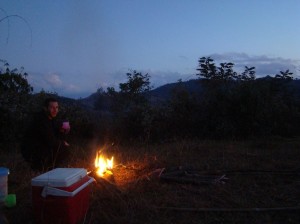 Exploring Laos with a four wheel Jeep really creates the luxury version of traveling in Laos. We came up with the idea of doing day of creative driving: (??) Every turn that comes up we play with each other, and the winner can choose the direction…guess what, not long before we were heading into the smallest Lao roads ever and into villages with people telling us "no road"; which we proofed right just a bit later as the game ends where the road ends. Good having a GPS on hand showing the way back ;-), a nice days drive that was!
Good Nights Sleep in the Jeep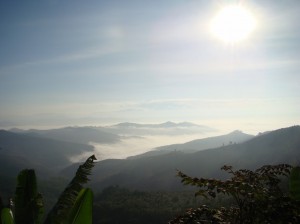 As it turned out in the evening, after some boy-like cooking attempts, we rather placed our mattresses on the back of the truck instead of putting up our tent. Just a few hours later it turns out this was not the best idea ever! As days still remain nice and warm in Laos in the winter, December/January, the mountain country can get seriously cold. And I mean cold,…wet, moist…ugly. By the middle of the night the sleeping bags where trenched in condensing water and the wind blew the extra chill on us. No, we didn't have a pleasant night and, of course, repeated the same mistake 2 times, just out of being "a real adventurer", or too lazy to put up the tent again.
The best thing to do in the night, while on a Lao exploration tour with a Jeep is setting up your location far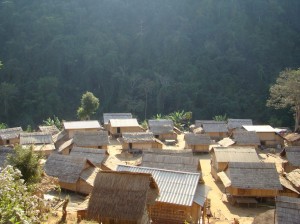 enough from villages, high enough to be nice and cold, and with supplies for a campfire in the Lao wilderness. Collect some fire wood BEFORE it gets all wet and do an early start on the cooking action! We took our sausages and bread, boiled up a soup, opened the bottle of wine (without a bottle opener) and off we were in heaven, the Lao heaven.
Explore Laos on dirt roads may well be fun, and serving with a great recreational value, but as the engine didn't seem to start, we really felt in trouble.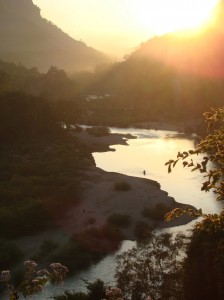 What are we going to do, in the wilderness with no language to communicate and no phone network…  The Lao map said, we as far as a full day drive from the next (real) town. And our technical knowledge on cars is of clear limitation. I guess we knew how to lock and open the doors and start the engine, as well as finding out if we still had gas…but that's about it.  The longer we were trying, the more farmers came along to join the white guys with sweat on their foreheads. After a few attempts we had anough people together and pushed the car far enough to gain speed. Problem solved! Remember: PARK YOUR CAR ON A HILL…
After another day of driving and visiting villages, enjoying Lao style mountain views we were heading back into the region of Nong Khiau on the Nam Ou. From here a good road was leading us back to Luang Prabang after 4 days out.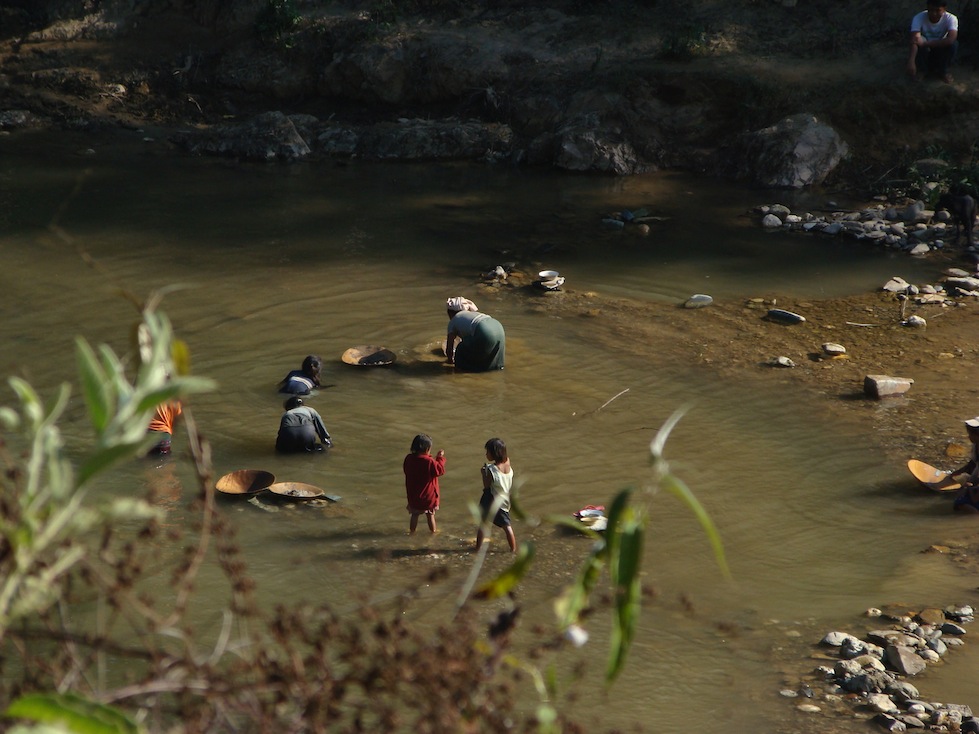 We are very thankful for all support and pre-arrival communication we got from the team in Luang Prabang. Tiger Trail and their staff members made this tour possible and we are thankful for this great opportunity…Thank you all, we will be back!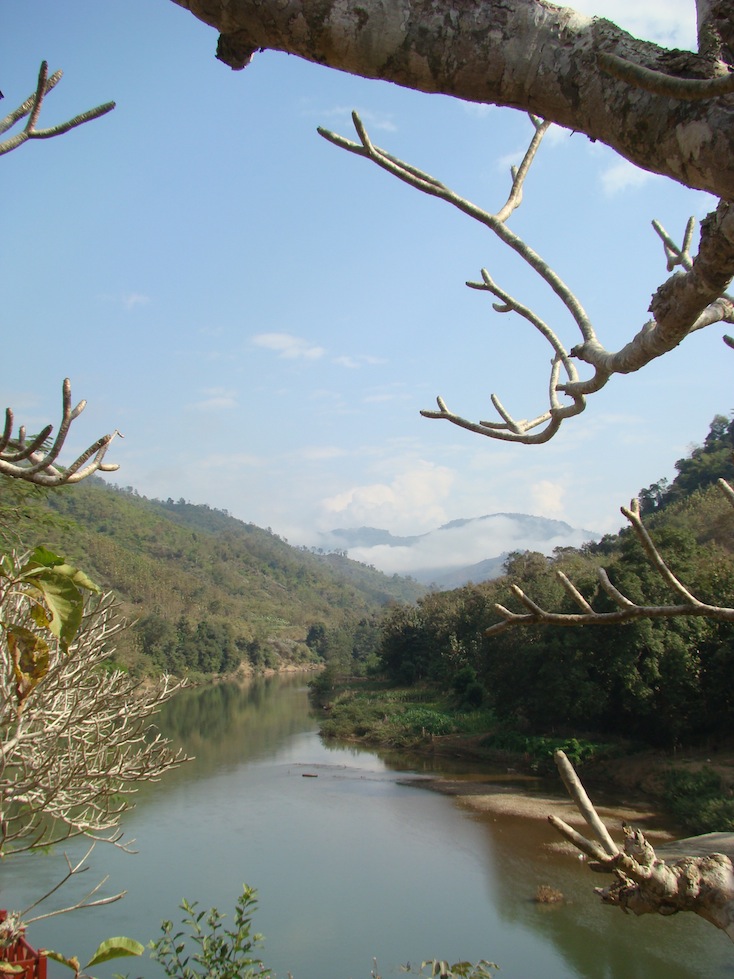 A river along the way in northern Laos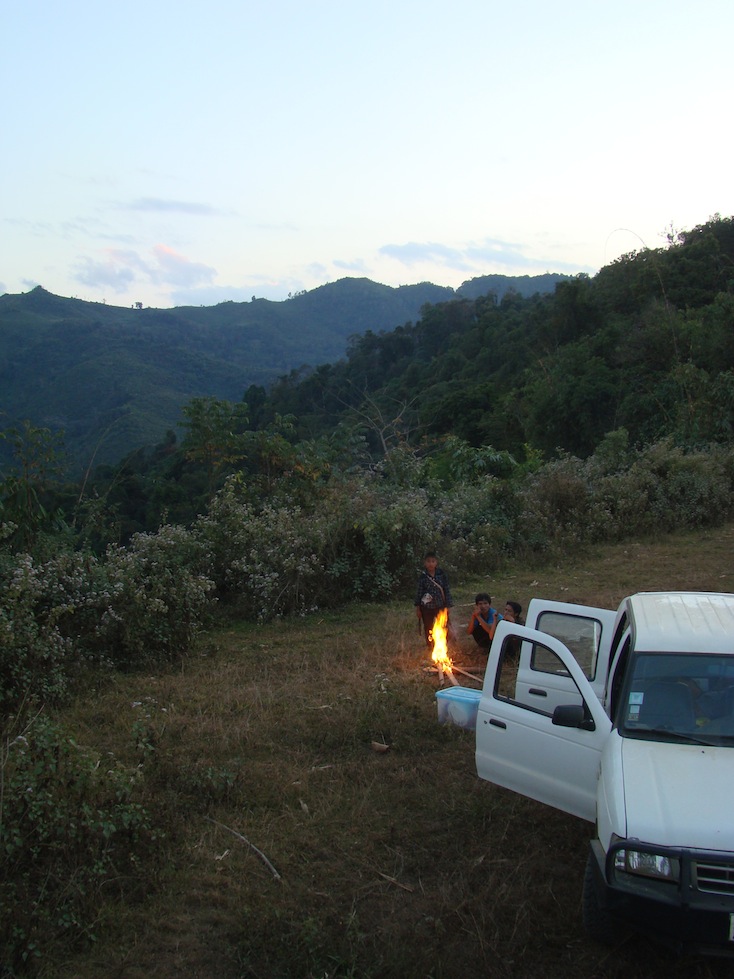 Explore Laos with a Jeep, campfire feeling in the mountains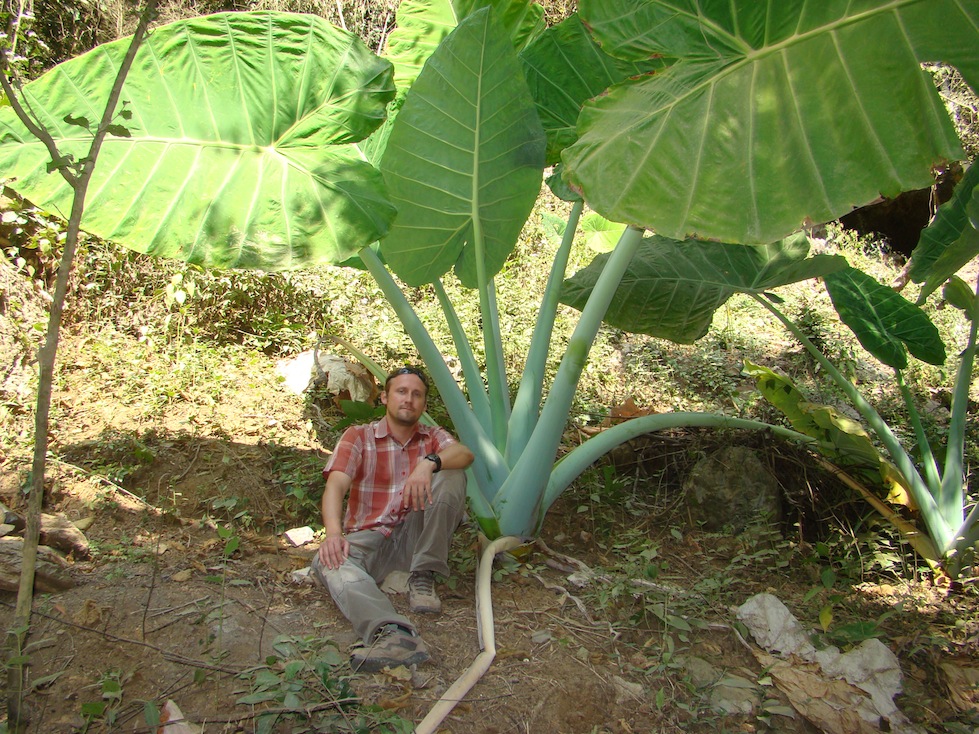 A big thing