Coffee Roasters in Laos serve delicious coffee and help communities
One of my absolute #1 favorite things in the entire world is a good cup of coffee. When you arrive in Laos, it might seem that 3-in-1 packets of instant coffee are the only option, but let me let you in on a little secret – there is excellent coffee here! There are two companies that are really stars in the Lao coffee scene, Saffron Coffee in the north and Jhai Coffee in the south. Both of these companies not only roast and serve delicious coffee, but more importantly they do a lot of work to support the local farmers and communities with whom they work.
---
Jhai Coffee House in Southern Laos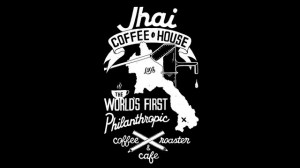 Jhai Coffee House, the world's first philanthropic coffee roaster and café, is a fairly new endeavor located in the Bolaven Plateau in Southern Laos. Jhai's mission is to help the local communities break out of poverty through the cultivation of coffee.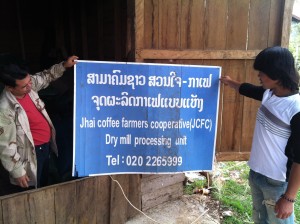 Jhai Coffee has recognized lack of clean water and sanitation as an immediate problem in rural Laos. The lack of drinking water and hygienic practices are the a huge problem – disease is the second biggest cause of death for children under 5. Jhai Coffee House has seen that this is easily preventable and their immediate course of action is to give these approximately 2000 families on the Bolaven Plateau access to clean water and sanitation education by the end of 2014.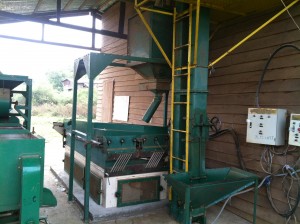 The way their model works is Jhai Coffee buys the coffee beans from the growers at 25% above Fair Trade price. They provide the farmers with new tools, equipment, and resources to grow even better coffee beans. Jhai Coffee roasts the beans and all of the net profits from sales goes back to the communities through the clean water and sanitation projects.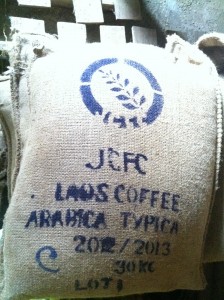 Jhai Coffee also wishes to empower the community through a sense of ownership, rather than relying on handouts. They do this by requiring each village to put in around 15% of the cost of the water pumps and sanitation projects.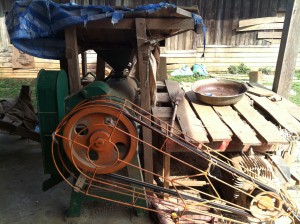 Jhai Coffee House is located in the city of Paksong – 50 km east of Pakse. You can arrange a tour out to the Jhai Coffee House from Pakse. While I haven't been able to yet, you can be sure that I – and many others I know – will visit and support the world's first philanthropic coffee roaster the first chance I get.
Learn more: http://www.jhaicoffeehouse.com/
---
Saffron Coffee in Luang Prabang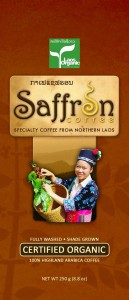 Saffron Coffee began in 2004 with David Dale's idea that he could help impoverished former opium farmers in Northern Laos find a way to make a decent living without relying on growing drugs. As he has said, "Laos has always been known for 'The Golden Triangle' and the opium it produced.  But when the government started to effectively put an end to opium production, upland farmers had little choice but to succumb to poverty."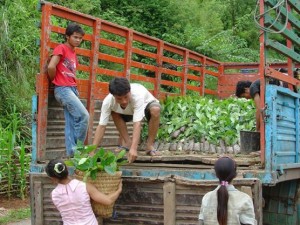 Since then Saffron has been working closely with farmers in Hmong, Mien, Gasak, and Khmu communities in the high mountain area surrounding Luang Prabang to grow shade-grown organic Arabica coffee. Saffron agrees to buy their entire harvest at Fair Trade prices. This also helps Saffron achieve another part of their mission, which is to slow the environmental degradation of Laos caused by slash-and-burn agriculture. Giving farmers the means to grow organic coffee instead of slash-and-burn crops like soybean, corn and rice lessens the harmful impact that smoky air pollution and soil erosion have on the local environment.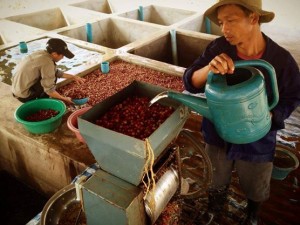 Saffron Coffee also, of course, strives to serve the consumer the best possible product. Dale explains Saffron Coffee's special relationship to Luang Prabang, "It is a serene and enchanted city set in the mountains of northern Laos that inspires visitors visually and spiritually.  We like to believe that as we roast Saffron Coffee we capture all the essence and allure of this ancient city into the beans.  When you smell the deep aroma of freshly roasted and freshly brewed Saffron Coffee, and when you taste the deep, rich flavor, you will be inspired with the serenity of this special place."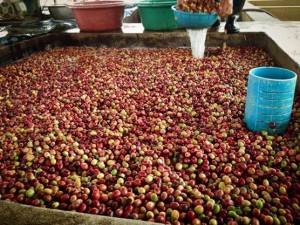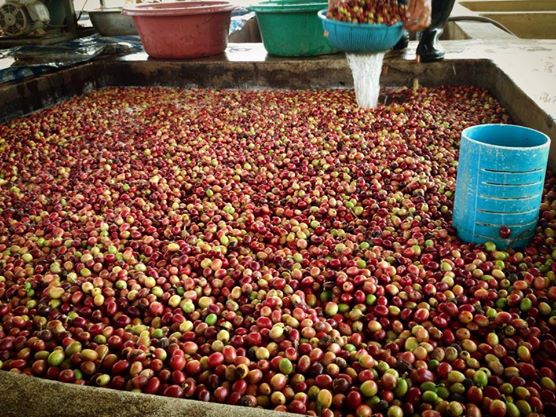 So whenever you make your way to Luang Prabang, make sure your visit includes a relaxed sit with a delicious cup of coffee in the Saffron Espresso Caffe along the Mekong River.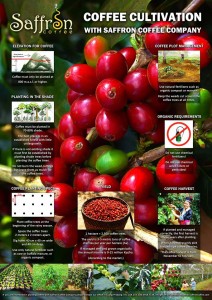 Learn more: http://www.saffroncoffee.com/
---