Every year rocket festivals explode across Laos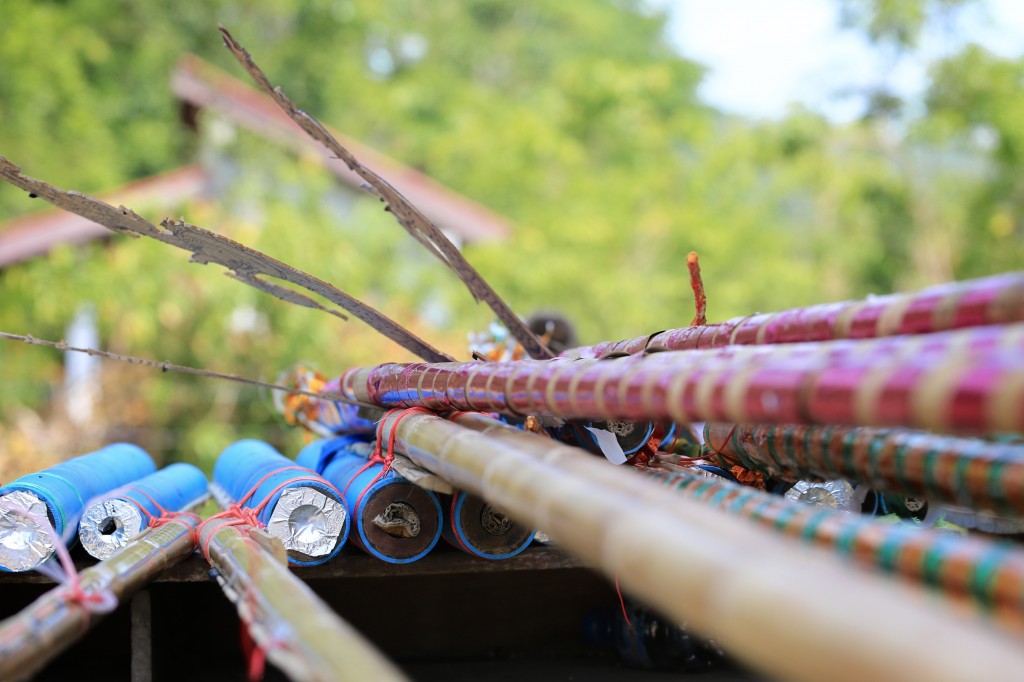 This month has brought rocket festivals to fields just outside of villages and towns all over Laos and eastern Thailand. The festival is called Boun Bang Fai and it takes place during the 6th lunar month of the year as a way to call the gods to send the rain. The festival seems to be overshadowed by the previous month's Pi Mai water festival, but I thought that the rocket festival was a literal blast.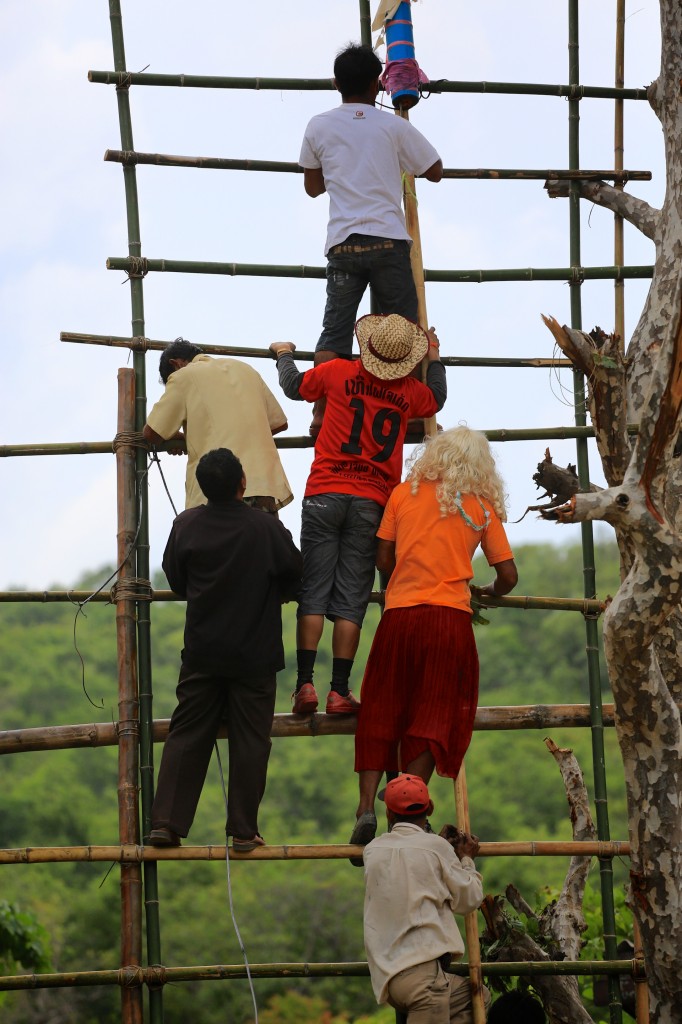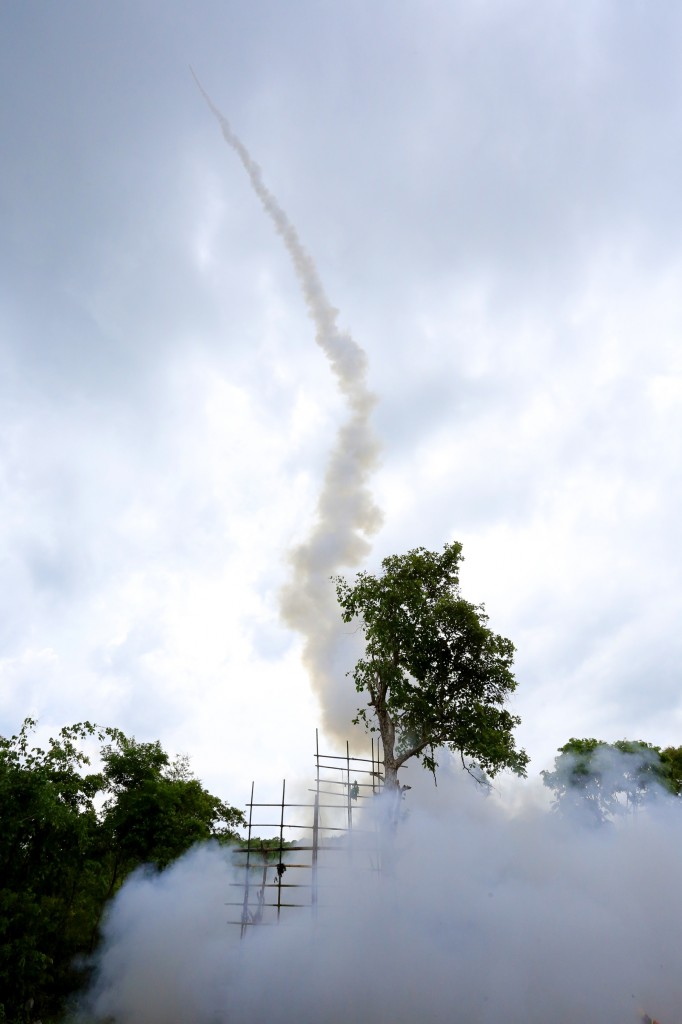 At each Boun Bang Fai there are prizes given to the homemade bamboo rocket that goes the highest. Other prizes may be given to teams that are the most entertaining or spirited and the best decorated rocket. If a team's rocket doesn't explode and falls back to the ground, they are covered in mud and/or made to drink a muddy rice whiskey drink. Another tradition at many rocket festivals is for men to dress as women and parade around with giant wooden phalluses in order to anger the gods into "punishing" them with rain.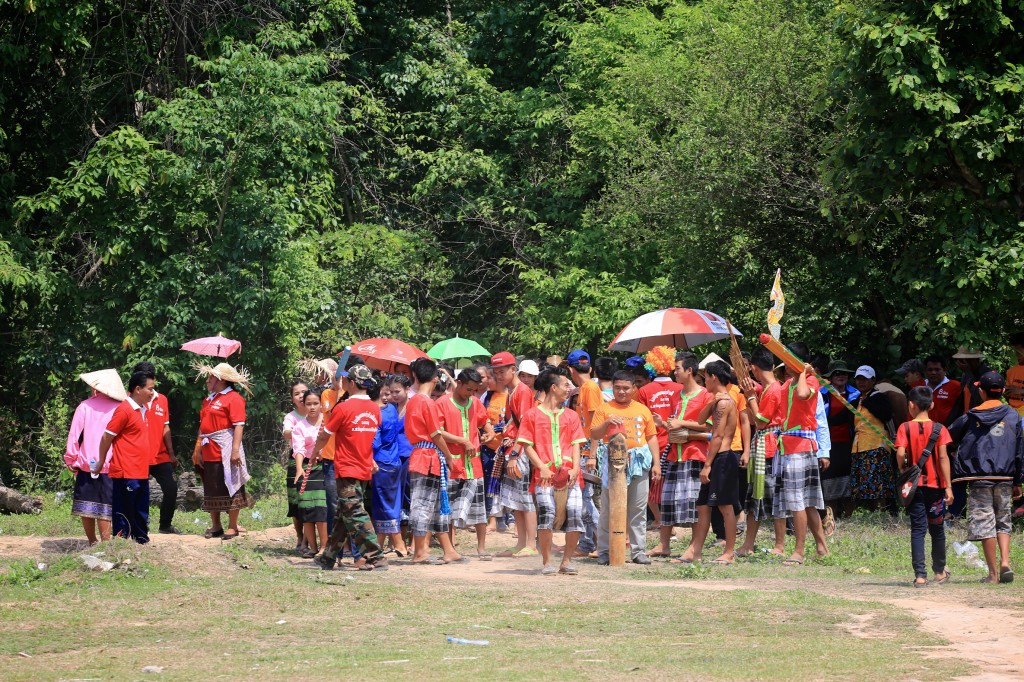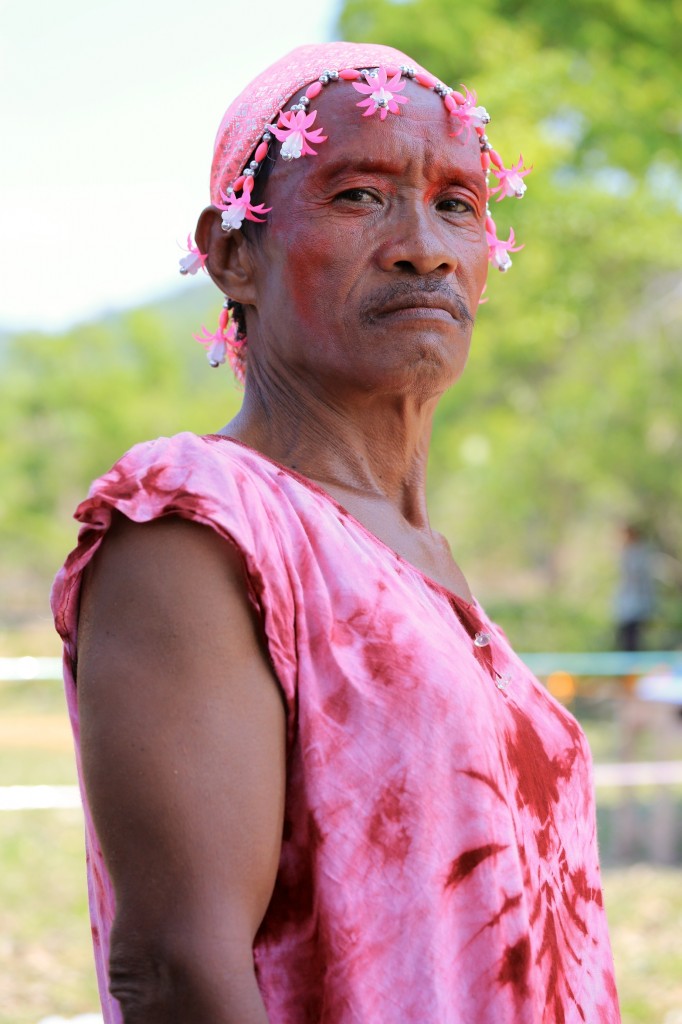 I went to the Boun Bang Fai in the infamous (but mostly calmed down) party town of Vang Vieng. We pulled up in the afternoon and were greeted by a huge group of friends from Luang Prabang who were heading down to the river where there were already the frequent POPS of bamboo rockets shooting into the sky. The scene we found at the river was festive and lively. We ate, we drank, and when we got to hot we cooled ourselves in the flowing river.
Then we walked a little further up the river and joined the real party. There were two big ladders that people would climb up to get the rockets into place. There were tents with food, beer, and tables surrounding a stage with a live band and muddy dance floor. The rocket festival ended at sundown with a big rocket that left a solid cloud of smoke that lingered for at least 15 minutes. After the smoke cleared, all eyes were on the beautiful sunset and the big fluffy clouds around Vang Vieng's iconic limestone karsts.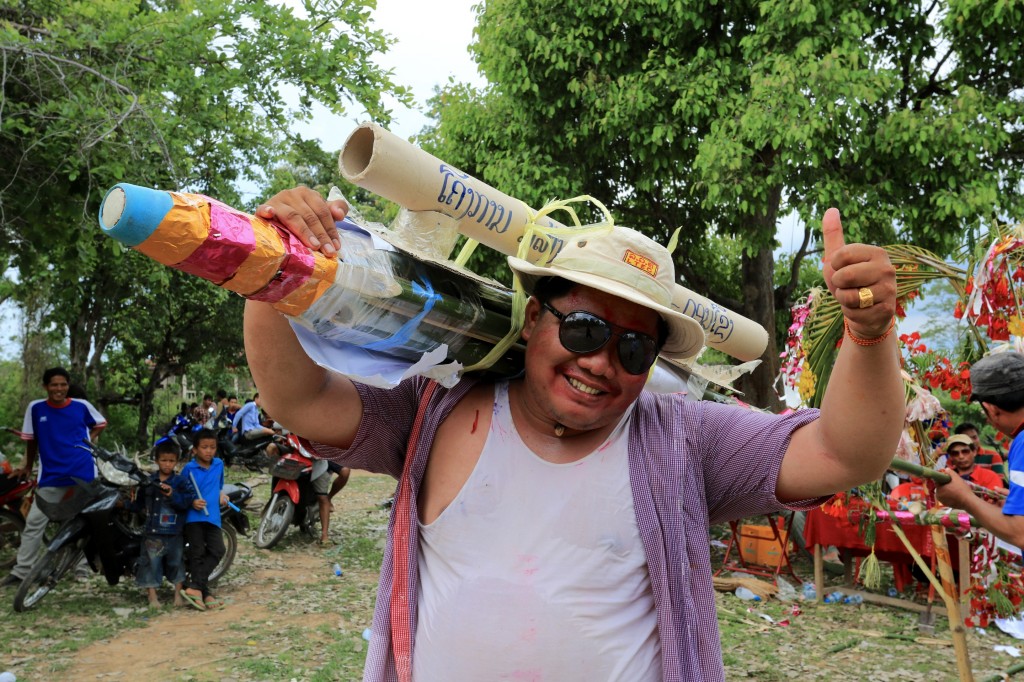 And the best part? The festival magic worked! That night we were rewarded with a powerful thunderstorm and downpour of rain.