Travel Tips Luang Prabang:
Kuang Si Waterfall visit.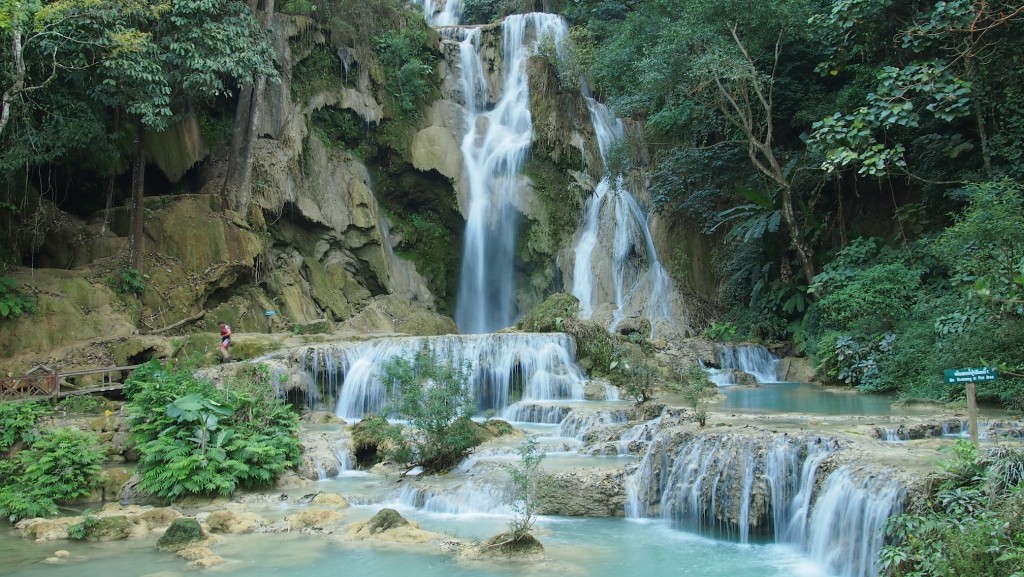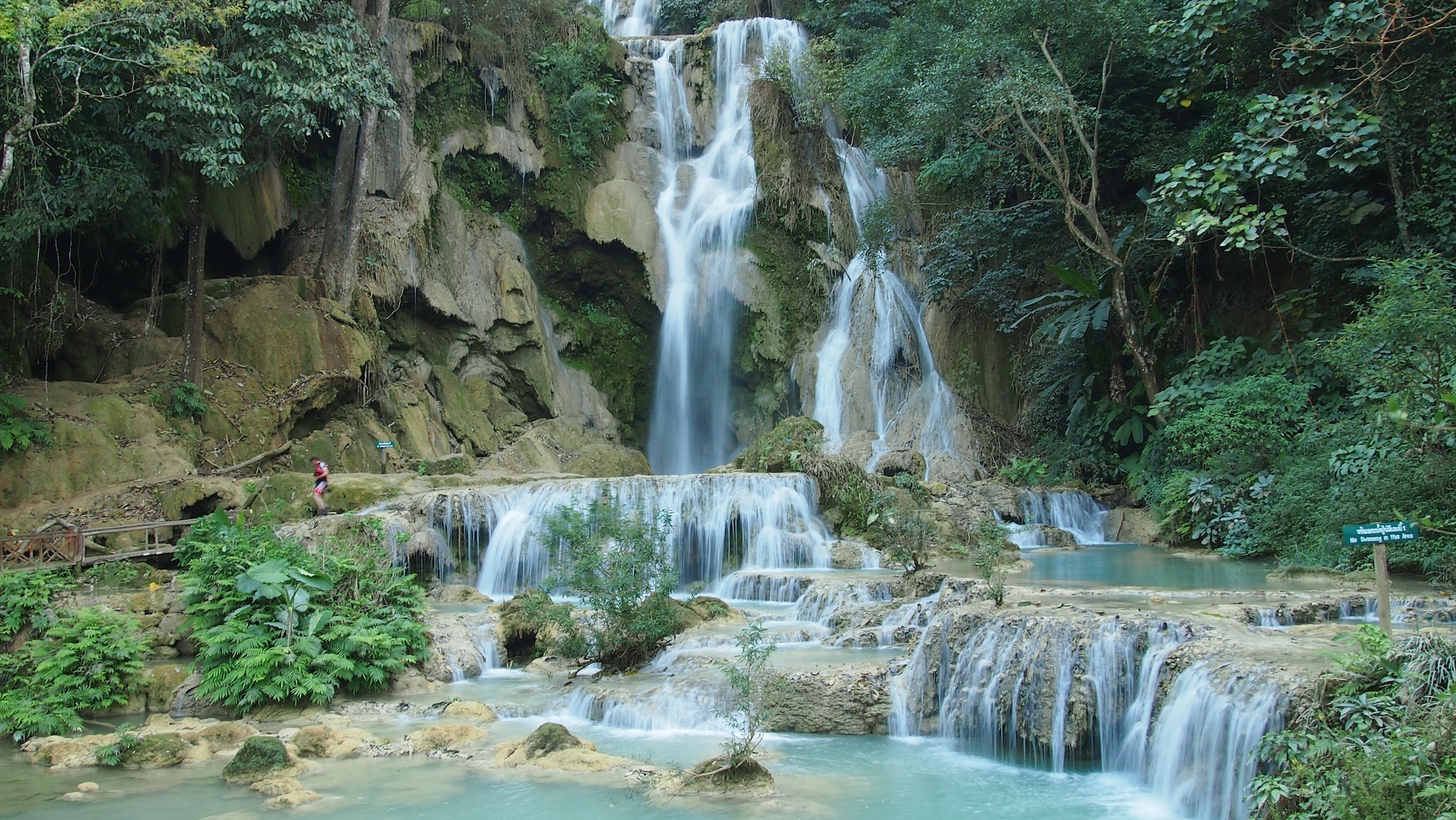 Everyone who takes a visit to Luang Prabang needs some nature, we all agree, but before you head out to explore the Kuang Si waterfalls, here is some tips, ideas and suggestions for your day out. Most likely the Kuang Si waterfalls are the biggest attraction in Luang Prabang…
As some visitors wrote, "Wow this is possibly the most beautiful waterfall I have ever seen. The blue color from the minerals is just spectacular, the water is cool and very refreshing. It was a great place to rest, we visited on a Sunday so there were many local families enjoying a day out. Made extra fun by the rope swing into the deep blue pools"
Depending on the time of your visit you may be lucky enough to arrive to the rescued bear shelter at feeding time. Then you can see them active and enjoying themselves right in front of your lens. These bears have been rescued from poacher and given a second chance at life here at Kuang Si.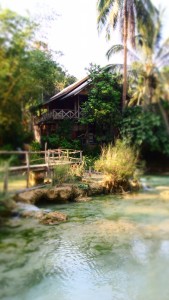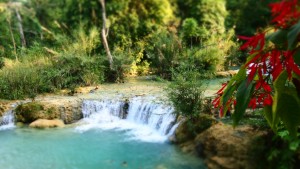 10 Travel tips: TEN TRAVEL TIPS TO VISIT KUANG SI WATERFALLS, LUANG PRABANG:
If you can, go early in the day, so you have the waterfalls mostly for yourself.
Take a bike to the waterfalls, if you are sportive, which makes the pools and the swim even better, and gives you more freedom to stop along the way (you can take a TukTuk back), it's about 30+ kilometers
Bring some small money (Kips), you need to pay parking fee if you come with a bike and may want to buy other things
Bring swimming gear, towel, a dry bag, sunscreen, walking sandals and go explore the surrounding (plan 2 hours easily if you are into nature exploring.
Prepare some snacks and bring drinking water. The best way to make a stay as long and adventurous as you like.
Visit the Bear Rescue Center, buy a shirt to support the project (a must!!)
Beware of the swing, watch people before you do it, we have seen many people leaving the pools "unhappy" or even in "pain".
If you have the time, book a KUANG SI TREK, which guides you through villages, landscapes and into the top of the waterfalls.
Make it 2 days, choose a night at Vanvisa at the Falls, and enjoy the 3 room guesthouse right in front of a natural pool.
Don't just book a ticket return from a cheap street sales shop, spend the money, do your own, arrange it with other travalers…it's certainly MORE FUN!!!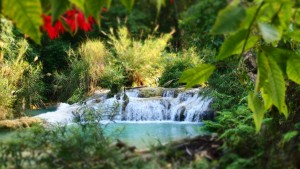 And for sure, if you like nature, this is a fantastic way to spend a day (or half day). Kuang Si is a beautiful place to be on a hot Laotian summer day (it's hot most of the year!). Prepare your swimming suits, bring a towel and some snacks, and maybe a can of Beer Lao.
It's good to come individually and go for a swim in one of the swimming holes or do some climbing and exploring, or visit the bears at the Bear Rescue Center.  The water is a stunning shade of light blue due to the limestone. Plenty of food stalls. A great day out!