Breaking News on :
Air Asia flight from Bangkok to Luang Prabang.
Laos has finally opened its restricted skies to Thai AirAsia (TAA), which has relentlessly pursued this sky route for eight years. The no-frills carrier will operate its inauguration flight commencing from Thailand on March 24…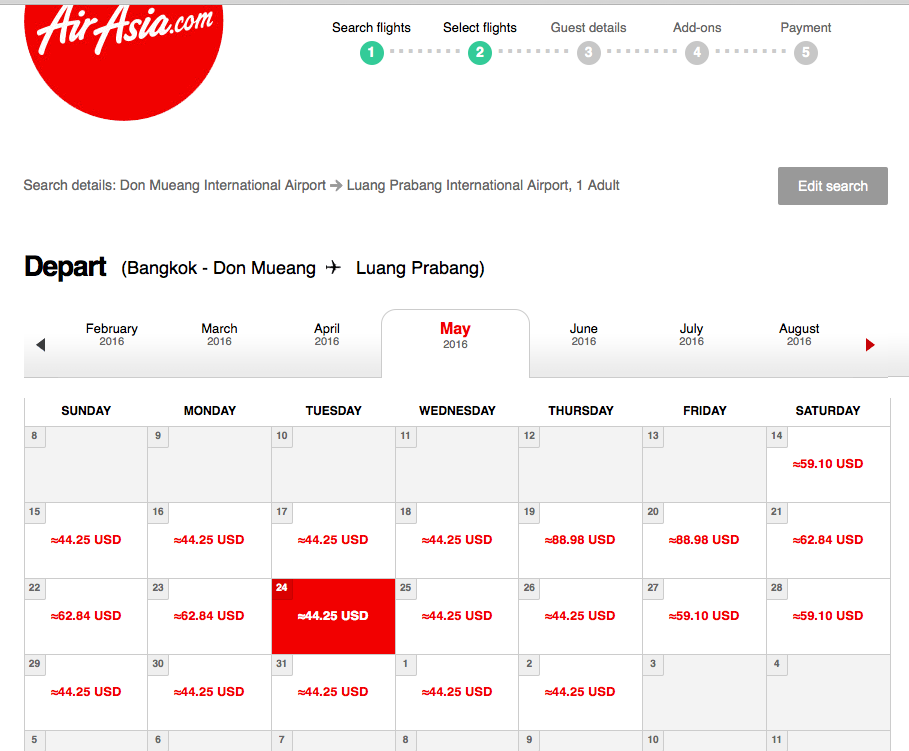 Until recently, Luang Prabang flight connections have been doomed expensive, unaffordable and not well connected. Many people from the tourism industry as well as low-income locals and expats alike have been waiting to see a competitive air link to Bangkok become reality
When the news went out, it created a vast social media outburst that has made this topic an almost fairy-tale like story…people simply wouldn't believe that this dream was now to become a reality.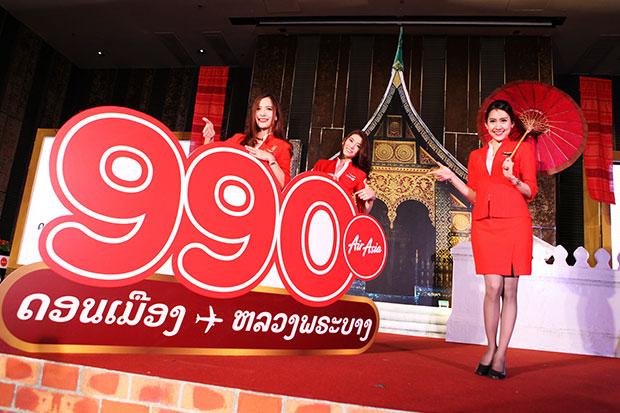 Over the last years, open sky policies have been discussed, and each time they seem to be delayed by various influential institutions, companies or even politics in the ASEAN region or here in Laos.
But now, the stunning temples, colorful markets and natural diversity of northern Laos are finally more accessible to travellers. Thai Air Asia is launching direct flights from Bangkok to Luang Prabang.
Really, Air Asia to Luang Prabang…this is big news indeed.
There is an existing route into Laos from Kuala Lumpur to Vientiane, which has been mostly used to enter KLIA as a travel hub,…but the most famous route has been spared …
The new Thai Air Asia service will commence on 24 March 2016, operating daily from the Thai capital's Don Mueang Airport. With this, Thai AirAsia will become the fourth airline to operate the route, after Lao Airlines, Bangkok Airways and Thai Airways, but the significant factor is this will be the first low-cost carrier to fly into Luang Prabang. The launch will also mark the airline's entry into Laos.
Thai AirAsia was finally given permission by the Laotian government to fly to the country after applying for the license EIGHT years ago.
"This latest route is one that AirAsia and its passengers have been waiting for and is also Thai AirAsia's first doorway to Lao PDR," said Tassapon Bijleveld, CEO of Thai AirAsia. "By starting daily direct flights from Don Mueang to Luang Prabang, the airline is offering an economical way to quickly travel between the two locations which are just over one hour from each other by plane."
Services will depart Don Mueang daily at 1410 and arrive in Luang Prabang in northern Laos, at 1530.
The return services will then leave at 1645 and arrive back in Bangkok at 1805.
All flights will be operated using Airbus A320 aircrafts.
Perfectly connect Bangkok with Luang Prabang with Air Asia and enjoy our short package tours such as this 4 day Culture and Culinary Highlight Tour.