A story about living like and work in Laos, Luang Prabang.
With only three days left, my time as an intern for the Fair Trek Team in Luang Prabang is soon over. These past three months working and living in Luang Prabang, Laos have been simply amazing! I couldn't ask for a better experience, it had everything, really! Great people and friends, fun jobs to do with great co-workers, time for relaxing massages, leisure time in pools with unbelievable views and beautiful sunsets, a perfect working holiday in Laos!
In my last post, I am going to tell you a little about how I spent my time in Luang Prabang. First of all, I love going to massages and one of my favorite places is Hibiscus, a French style massage place on the main road in Luang Prabang, close to the peninsula. For being in Luang Prabang this place is a little more pricy but compared to home it is very affordable, and it is definitely worth it! When doing oil massages you get to choose which sent you want, you get a bathrobe, and then you go into a private room with a real massage bench that has a hole for your head (which is pretty uncommon in Laos). I will really miss the weekly regular massages when I come back to Sweden.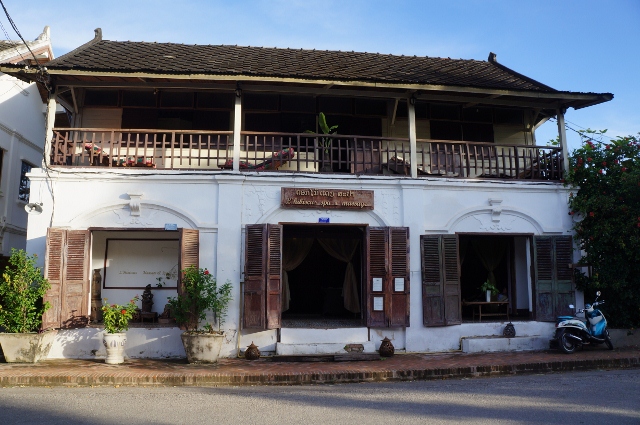 One of the best things about Luang Prabang
is that it is so easy to meet nice people both locals, tourists and expats. You don't have to make up plans, just go outside and you will meet great people and gain a lot new friends. During the evenings I usually meet up friends at the LP wine bar or at any of the pool tables in the bar street. I played a lot of pool in middle school so when I started to play here I remembered how much fun it was. Although I still remembered how to hit the ball, I often hit too hard and my aim was often totally off. But now I started to catch up! I will try to play pool when I come home, it will not be the same but the next time I come back, maybe I can beat Luang Prabang's pool master´s as easily as they beat me.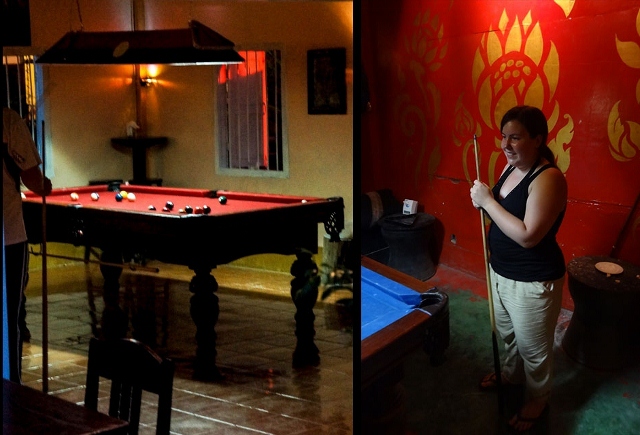 I have really enjoyed working for the Fair Trek team. They really do some great things for the people in Laos; soon volunteers from Sweden will come and finish the bungalows with clay, so the village can benefit more from tourism and get a much needed extra income.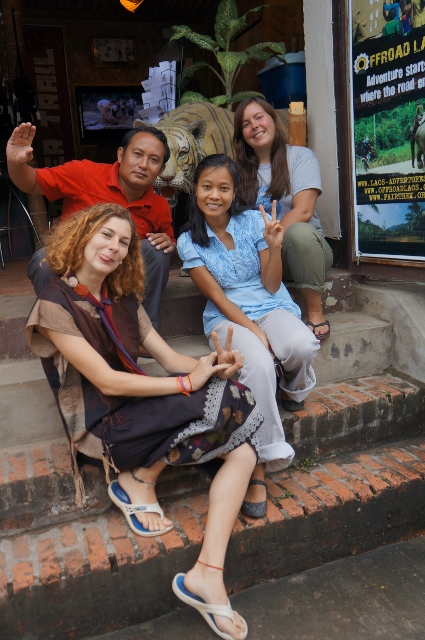 Working and living in Luang Prabang has been an eye opening, exciting, creative and challenging experience and I loved every part of it!
Goodbye and thank you for this time / Hanna