The Luang Prabang Mojo Café, a La institution for music, life, friendship and fun…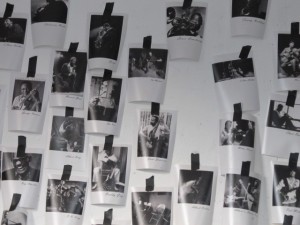 Hi! My name is Marine, I'm a new intern with the Fair Trek team in Luang Prabang. You cannot hear my accent but I'm French ! =)   I would like to share a personal experience with you !
From my room I heard some really nice jazz music and I start looking where it came from. I discovered a cozy and friendly bar named Mojo. Like many places, it is a multipurpose business : café, guest house, restaurant, booking, etc.
« Life is easy » is the catch phrase ! Its started good !
I think it is the only place where you can enjoy live concert and the music is really great ! You can see that people play for their pleasure and not because they have to.
We can really feel their passion for music at MOJO, they feel what they play !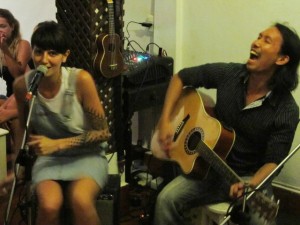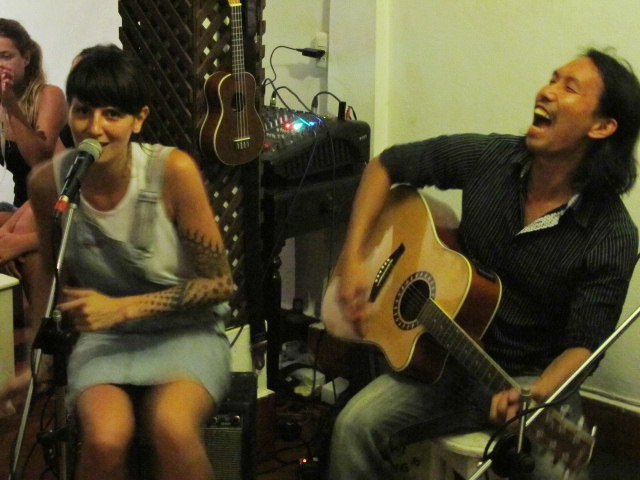 When I have been there, first the owner, Noï and his friend Sun, played guitar and bass.
Then a French girl, Lauraine, with a bubbly personality sang and played guitar with "le beau" Paco and Sun. She sang in French or in English but she always added a nice personal touch !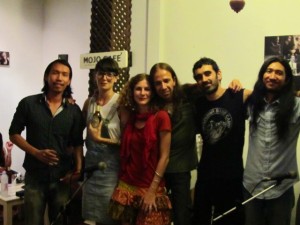 I learn a lot from her. Her voice is amazing and everyone sang along. The way she expresses herself astonished me and gave me more confidence !
Everyone who wants to play can find a place on stage. It makes for such a nice diversity of musical style. On the few last song all the group play together. We even made a bit box session with all the customer who want! "Super" fun !
It's like a big musician family where everyone shares their knowledge and encourages each other.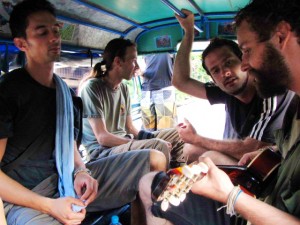 At one point we were a group of eight people having a great connection. A nice mix of origin : Thaï, French, Greek, Spanish, German, Canadian, American…
It's quite rare to have such a good relationship with that many back packers ! People don't want to leave this place anymore ! It is the synergy of the group and the power of music [and Nija] !
Awesome place attracts awesome people !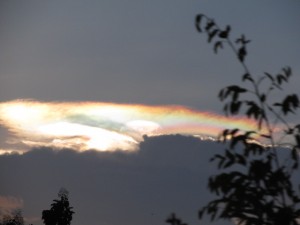 Even if I don't know (yet) how to play music I feel in the right place. Listening to their music bring me happiness and energy. It's like I express my self through their voices and through their instruments. I have always enjoyed listening to music, but in Mojo I have discovered a new way to express my self.
Such a beautiful feeling !