Tree Tent Overnight Tours,
Tiger Trail Tree Tent Tours to be launched

Take your jungle adventure in Laos
to a whole new level.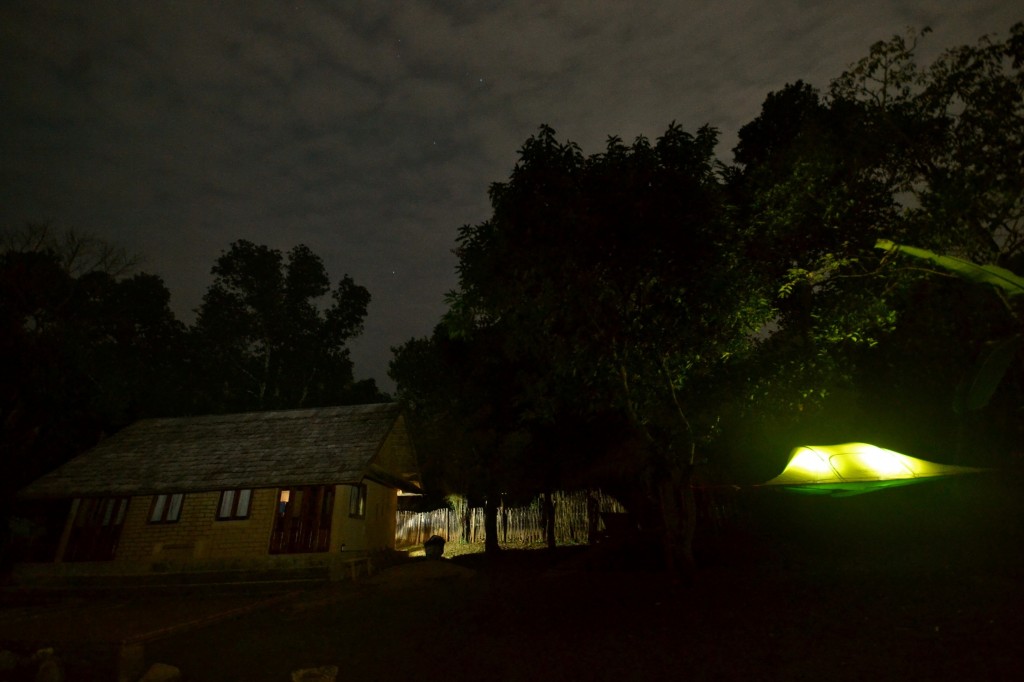 Searching for that truly one of a kind adventure?
Dream of camping in the jungle, but wary of all that creeps and crawls?  We have you covered.  Snooze suspended in mid air with our exceptional tree tents. Sleeping up to three, our tents are ideal for couples, families, or good friends with a very spacious triple hammock floor. Each private tour is individually tailored to your interests and in conjunction with the seasons, accompanied by two of our first-rate guides.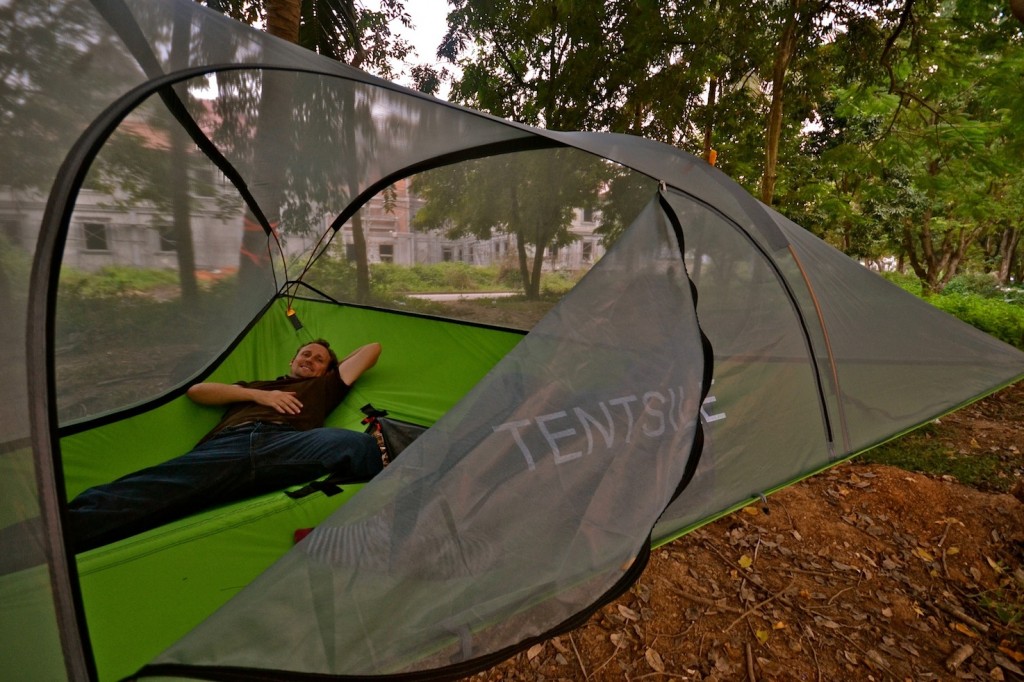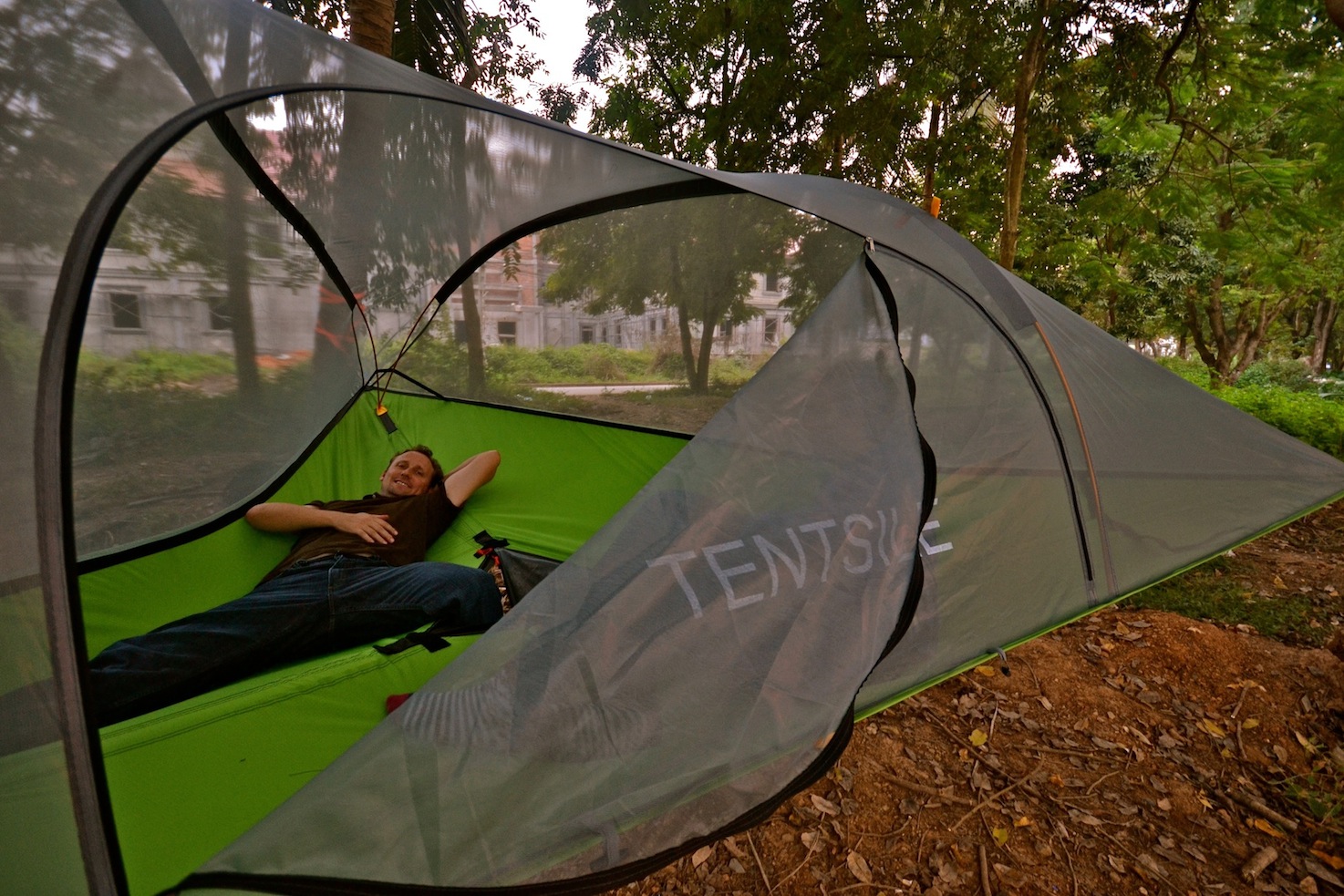 Imported from the UK, all tents are tested and proven to hold up to 350 kilos employing over 20 meters of seat belts in the floor frame as well as industrial grade ratchets and straps rated to 2.5 tonne.  Accessible via a rope ladder through a hole in the floor or the larger front door, these tents will have you and yours high, dry, and totally fly.  Immersed in an elevated slumber deep in the jungle will truly provide you with a once in a lifetime experience to eternally treasure.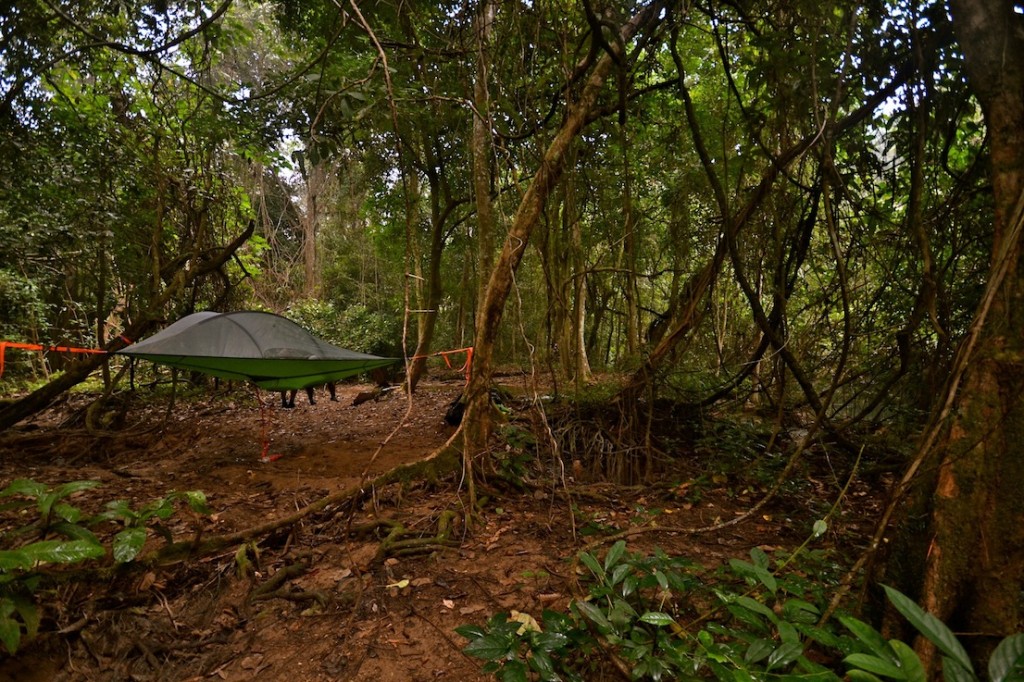 These tents give us the opportunity to give you comfort and access to previously unheard of camp locations in the Lao jungle.
Join a Tiger Trail Tree Tent Tour!
Come hang out with us!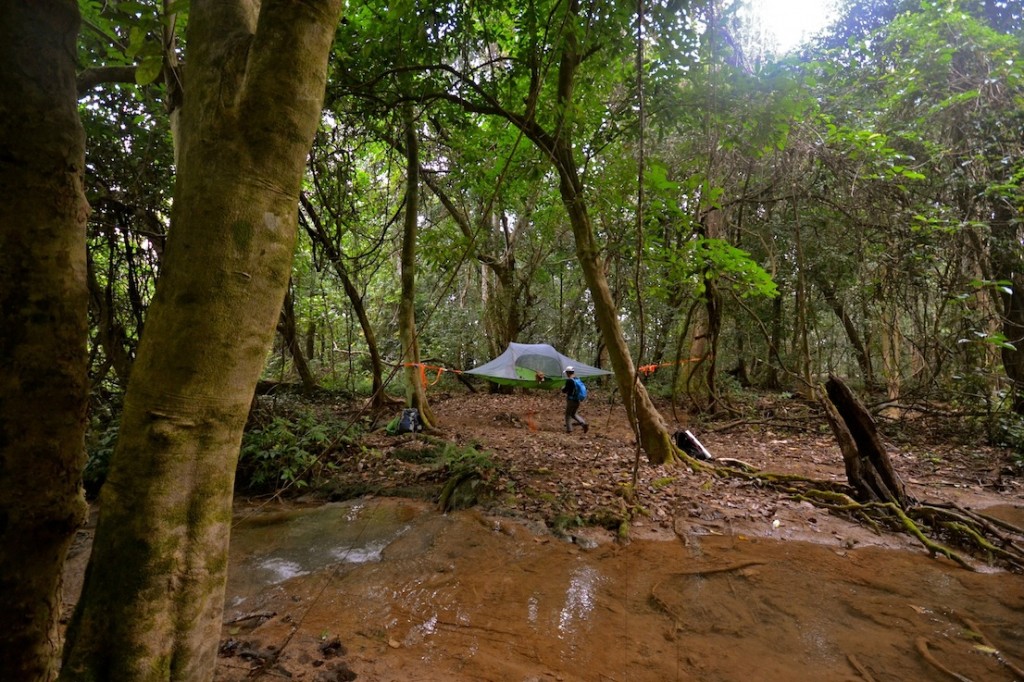 INFO:
Tree Tent Tours include 2-3 guests and 2 helping guides. The trails and locations change from season to season and can be adjusted to your personal fitness as well. 
NOTE:
This is a brand new adventure tour that is in phase of testing