I met with Nick the founder of Garavek, a traditional storytelling project in the UNESCO Heritage city of Luang Prabang, Laos. The homely theatre tells local Lao myths, legends, and folk tales in an intimate building just one street back from the main tourist street towards the Mekong River. It is a must see during your visit if you want to gain insight into Lao culture and how landmarks got their names such a Phousi Mountain Luang Prabang and the Nam Khan river.
Nick has had an interest in folktales from a young age and it shows in his enthusiasm. Nick hails from Scotland where Scottish folktales are ethnological type tales and he found it fascinating to learn how a mountain or a river got its name.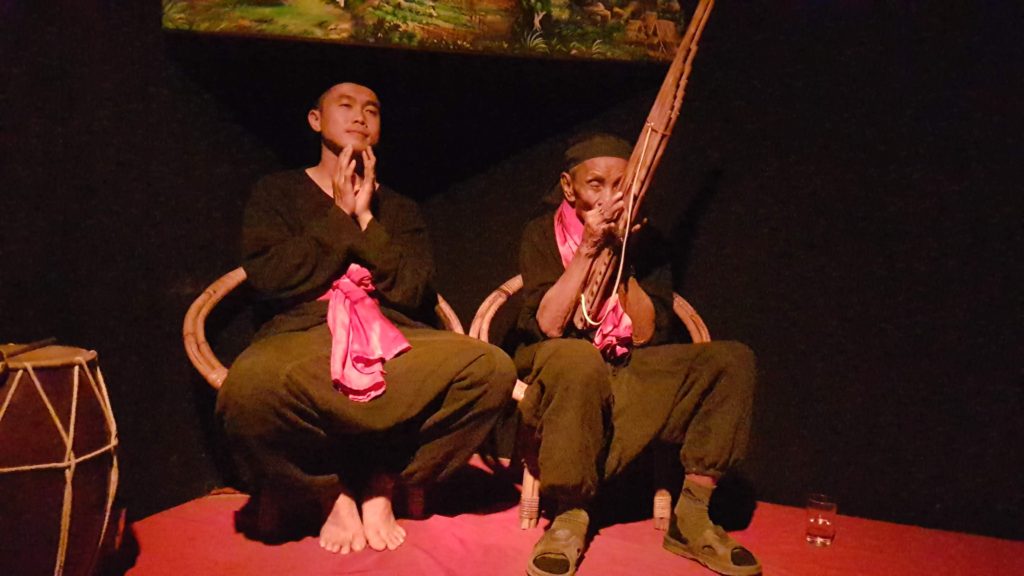 Nick setup Garavek in Luang Prabang in 2012 and while Laos has a less documented history than it's neighbor Laos is rich with folktales which are passed on mainly through people and some books.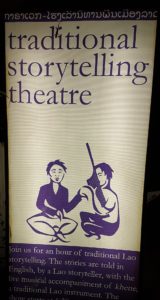 The lights go down and Mr Siphai gives an hour-long enchanting show accompanied by Mr Keo Udon playing the haunting Khene (a traditional bamboo mouth organ) dressed in a traditional tribal costume. The stories are told in English giving an evening of cultural insight and entertainment. It is a delightful hour of light 'edutainment'.
Garavek means 'magical bird' and we listen to a love story that begins with a bird heard in the forest, we learn about the famous Prabang, stories about the King and the infamous Xieng Mieng!
The evening at Garavek inspired me later to seek out a book on Lao folktales which I found very interesting. I wished I had read it many years earlier as I learned many fascinating aspects of Lao culture and history that didn't I know before.
Tickets cost 50,000 Kip and can be bought at the theatre from 6pm on arrival. The show runs from 6.30 to 7.30 pm 7 evenings a week. A selection of drinks can be purchased inside.
You will enjoy a relaxed evening, most certainly laugh at some stage, and leave feeling pleased you learned a little more about Lao history through folk tales.