Biking-Laos in Luang Prabang has extended its bike fleet to include Merida Big 9 Mountain bikes and Trek Marlin 6 bikes. These mountain bikes will be used on upcoming tours and their new range of dirt road explorer tours. These tours include the Tribal Routes ride through Nong Khiaw and Muang Khua and the Mekong Dirt Discovery ride that follows the Mekong Down to Vientiane on peaceful secluded back roads rarely cycled.
Biking in Laos is very popular and each year Biking-Laos gets busier and busier. Perhaps it is the magic of seeing the beauty of Laos at your own speed on a bike that appeals to visitors. Whatever the reason, we know it's important to have top-quality and well serviced bikes to minimize any problems on the road.
Biking-Laos has the largest and highest quality bike fleet in Luang Prabang making your experience hassle-free and the most enjoyable.
The heart of the Marlin 6 bike is a lightweight Alpha Silver Aluminium frame with internal derailleur routing. It has 24 speeds, a wide-range cassette so you can always find the right gear for your terrain, hydraulic disc brakes that feel smoother than mechanical disc brakes, and a 100 mm suspension fork with a lockout feature—that's the same amount of travel favored by most cross country racers – smooths out the bumps and creates the perfect ride.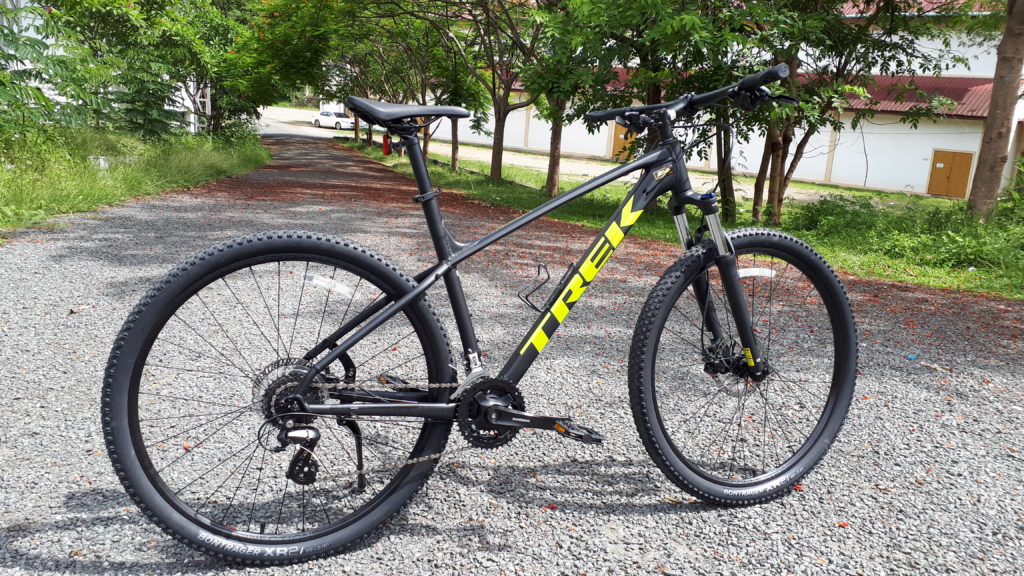 The Big Nine 20-D bike has 29" wheels and a suspension fork from SR Suntour which offers 100mm of travel to smooth the bumps on the trail and this is ideal for riding more efficiently on smooth surfaces as well as climbing out of the saddle. If you are riding on smoother terrain and want to conserve some energy, the fork lockout feature can be accessed simply from the top of the fork leg. It is also equipped with Shimano Hydraulic disc brakes for reliability regardless of the conditions and improved control.
A super strong yet lightweight Aluminium frame provides speed, comfort, and control to this perfect all-rounder.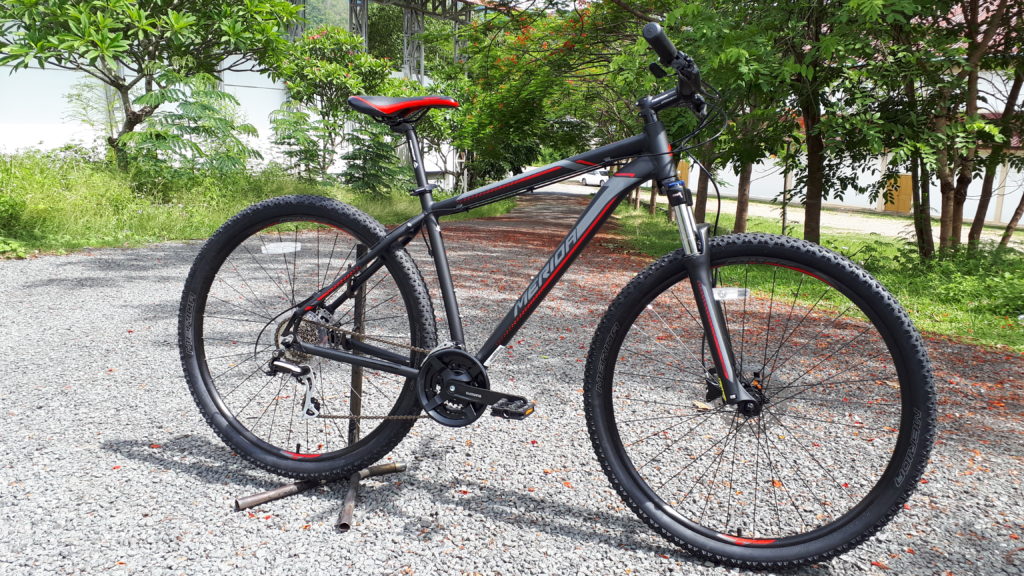 Bikes can also be rented by the day. Contact Biking-Laos for details on tours and rentals.