Keeping you up to date on projects old & new!
Works of HeART
Everything Little Artists Need to Know

In November's newsletter we announced our Works of HeART event with Lao Friends Hospital for Children (LFHC). The Works of HeART event encourages children to let free their inner artist by drawing what they love about Laos! All children ages 5 to 12 are encouraged to stop by LFHC, Friends Gallery on Kitsalat Rd, or the Tiger Trail Sales Office next to the National Museum to create their Work of HeART. This event will continue until December 31st, 2019.
On January 1st, the drawings will be collected & presented to a selection committee to decide which paper t-shirt will come to life! The committee will approve 1 design to become a shirt with 5 additional designs chosen to become greeting cards. Proceeds from the sales of the shirts & greeting cards will go to LFCH.
Selections will be revealed at the free Works of HeART exhibition at Friends Gallery in Luang Prabang, January 10th, 5pm – 7pm. During the Works of HeART exhibition, all designs will be showcased so every child & their families can see their artwork on the wall of a gallery!
Shirts & greeting cards will be available after January 23, 2020 at Friends Gallery & the Tiger Trail Sales Office. If you would like to make a direct donation to the LFHC, visit https://fwab.org/donate/. For more information about LFHC, contact relations@fwablaos.org
Big Changes at Our Sales Office!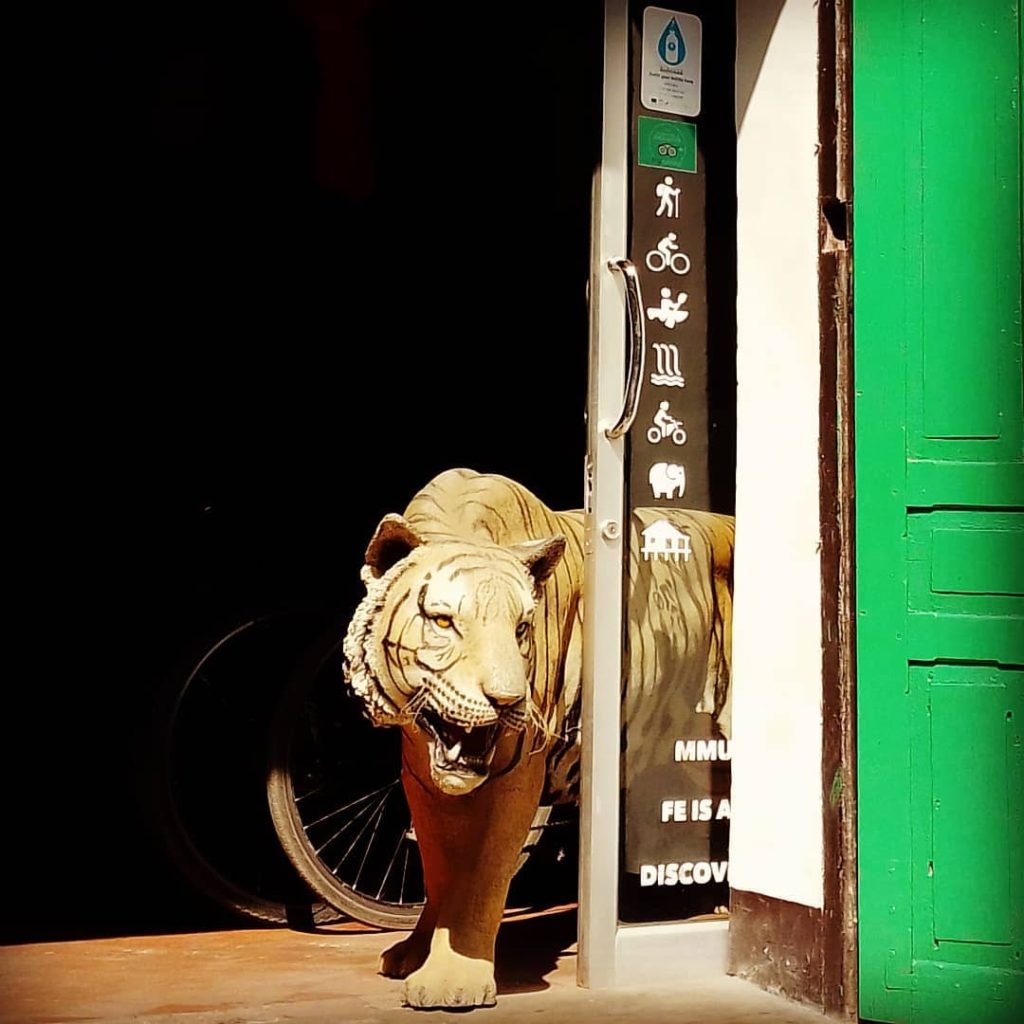 New tours & a new look come to our Short Tour Sales Office near the National Museum. Visitors to Luang Prabang should stop by to book a short tour, rent a mountain bike, top up at our Refill My Bottle filtered water station, or just take a picture with our tiger. You can't miss the new green doors!
Tiger Trail Guides, More Than Friendly Faces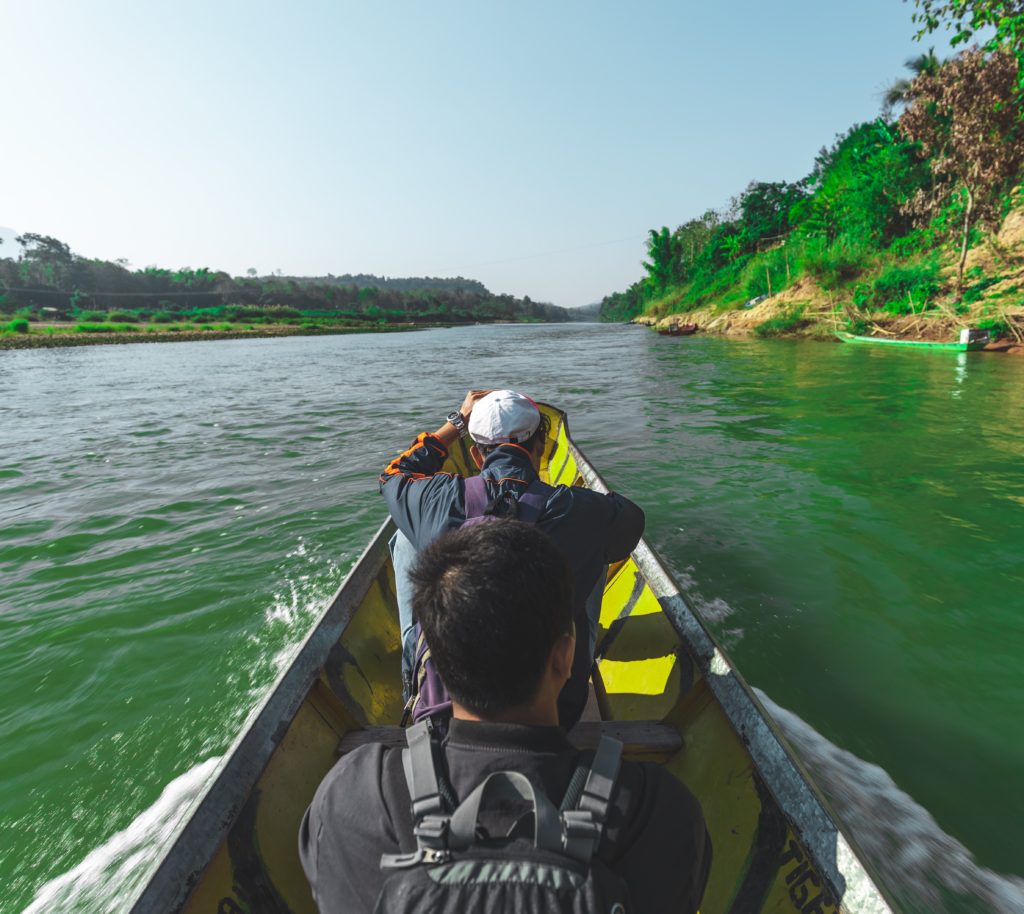 This month we were lucky enough to have Michaela from Why To Travel join us for a day tour. Afterwards, she declared that the best part of the day was the guide!
Previously Michaela traveled through SouthEast Asia, visiting Thailand, Vietnam, & Cambodia. However, this was her first time in Laos. As happens with many first time visitors, she proclaimed Laos as the new #1 of her "Must Visit" destinations in SE Asia. Having such an "informative, funny and smart" guide who made her "feel very welcome and happy" was sure to help Laos win her over.
Continuing, Michaela said while on the tour she "…received a lot of new information about the culture, food, plants, home-made medicine, nature etc… He (the guide) was nonstop answering all the questions and had all the answers to everything…"
Find out for yourself why guests rave about our guides when you join us! Tours leave daily so you'll be sure to find one that suits you by searching our website. If you're already in Luang Prabang, stop by the Short Tours Sales Office. For more from Michaela, visit her at Why To Travel.
If you're not subscribed to our newsletter, now is the time to sign up! Here's just a peek of what is coming up in December's Newsletter…
Get the scoop on the updated Food & Fun Tour (Ready to book now!), find out what Pedal with Purpose is up to, learn how Singaporean Cyclists are supporting FairTrek, & meet some of the Tiger Trail team!