Last Thursday and Friday, Tiger Trail had a two-day tour guide training session at a local college in Luang Prabang. This was one of the few times of the year that all of our guides are together in one room! This training workshop was lead by both Peter Richards and Markus Neuer. Peter was an inspirational speaker and workshop facilitator from Hua Hin, Thailand. He also manages the marketing of The Family Tree, an authentic Thai handicraft company that helps local communities and independent artists alike. Both Peter and Markus were extremely passionate about connecting with and teaching all our guides.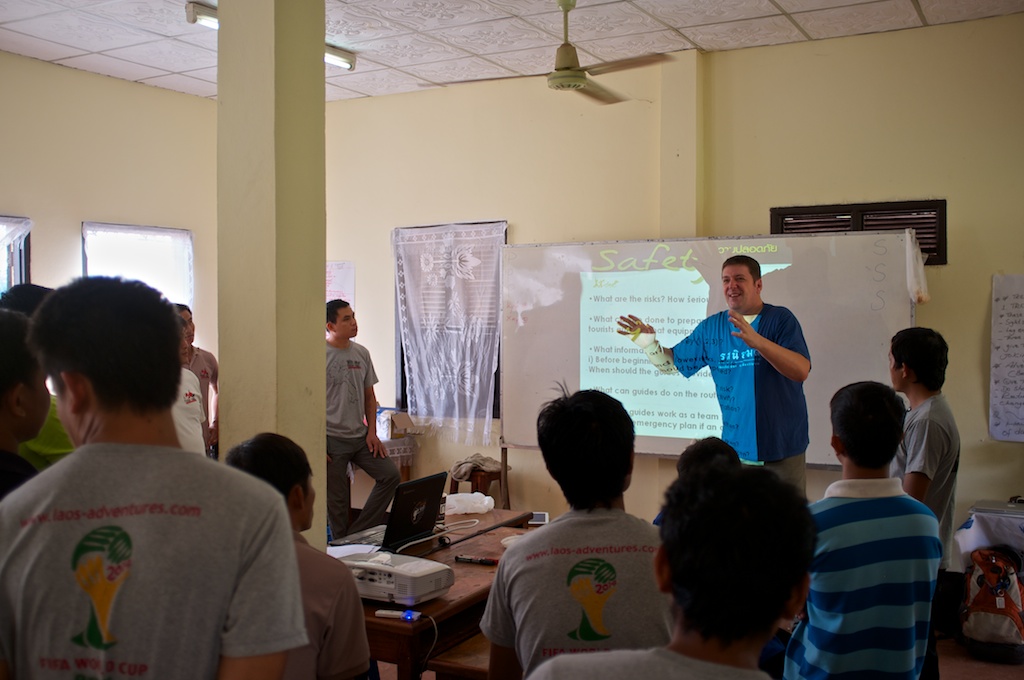 To kick off the two-day extravaganza, everyone participated in activities that helped learn more about each other and become more comfortable with one another. Some of these activities were focused on games, or even required the effort of the entire group to sing some songs. After this quick introduction, Peter and Markus began discussing the three S's of being an outstanding tour company. The three S's of a making the best experience for each and every participant on our tours are Safety, Story, and Service. In fact, safety is one of our top priorities here at Tiger Trail. We make sure to never put any person who participates in our tours in danger.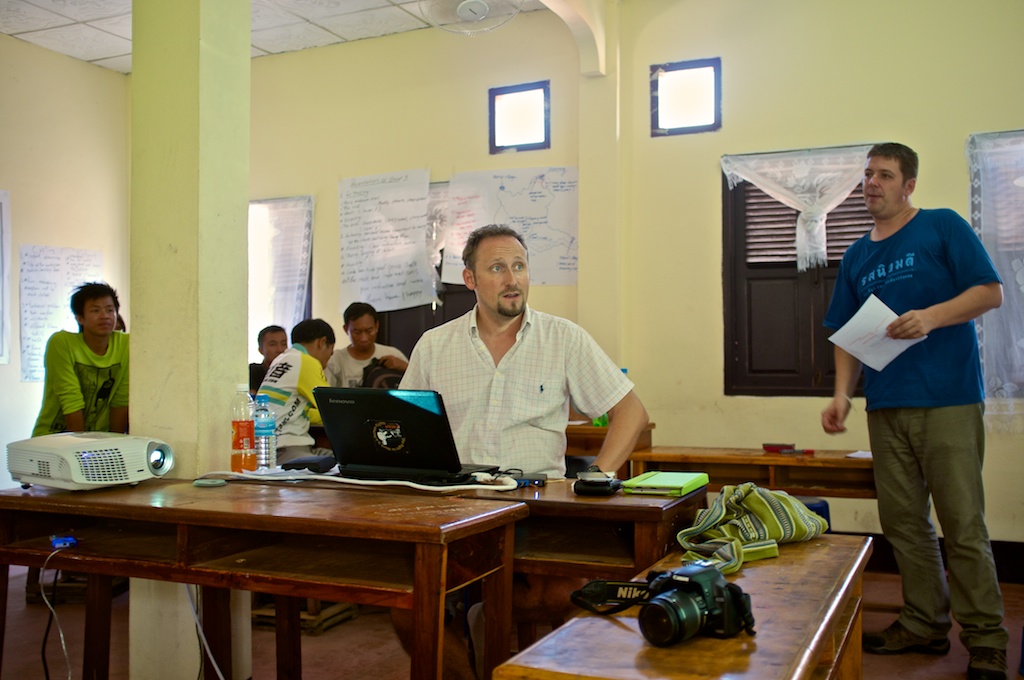 In order to maximize safety and communication between the guides and the participants, everyone broke out into small groups to draw up maps of the tours they each individually lead. This provided the opportunity for them to illustrate potential dangers along the routes. This activity helped tour guides visualize their tours and be sure that every tour or trek is as safe as possible.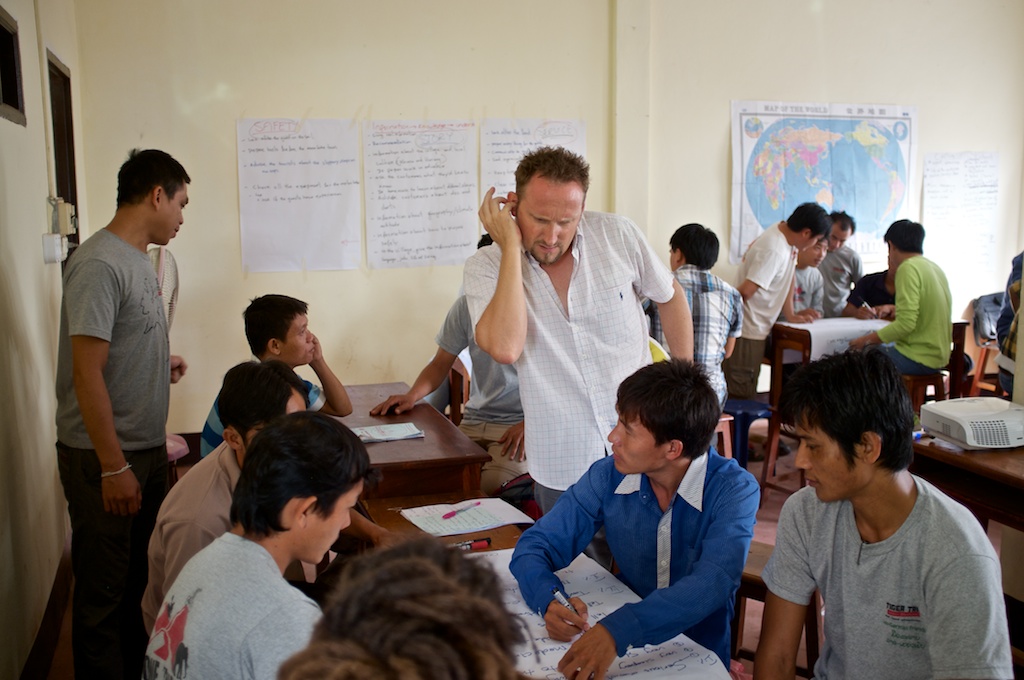 After learning how to communicate potential dangers and create the most safe atmosphere for all of our participants, we began to discuss possible scenarios and case studies where tourists may be uncooperative and put the entire group in danger. We broke out into similar groups to answer questions about managing uncooperative tourists as well as dealing with unbalanced groups on treks.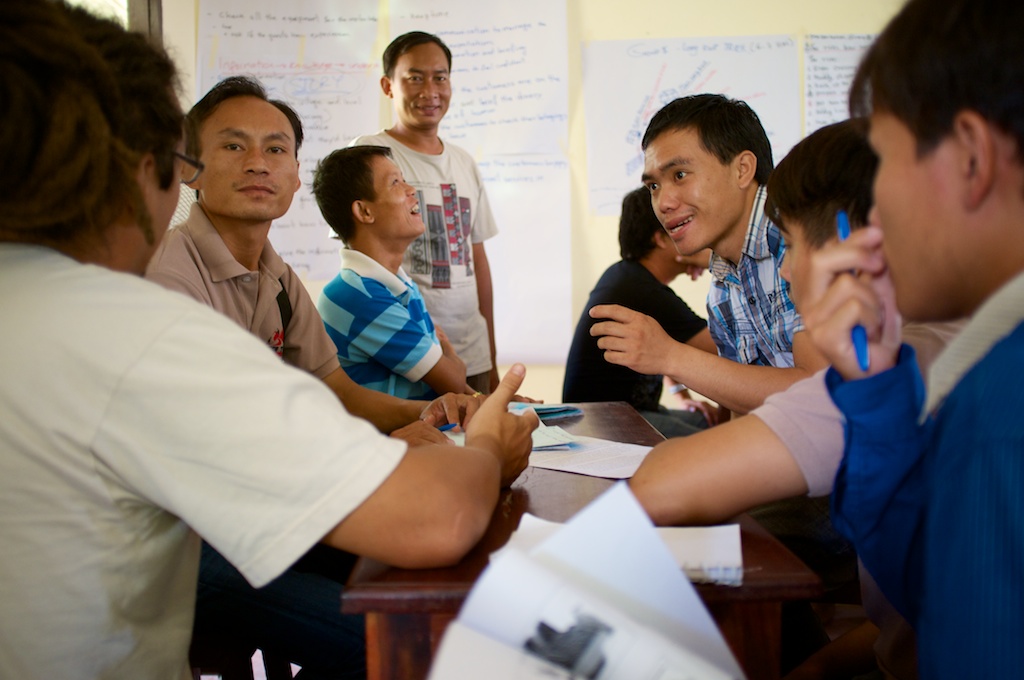 Overall, the entire two-day event was filled with touching stories, laughter, and superb advice from everyone. It was a great learning experience for all of our guides, and all twenty-two of our full-time guides are now fully certified to lead our renowned tours and adventures in Laos! By having some of the best guides in Laos become even better at what they do, you know you will get an excellent experience every time. Are you thinking of coming to Laos? Be sure to check out our array of biking tours, treks, home-stays, kayaking adventures, and both short and long tours to experience Laos with unparalleled service from our top guides! Also, be sure to check out our Facebook for more photos of this event!