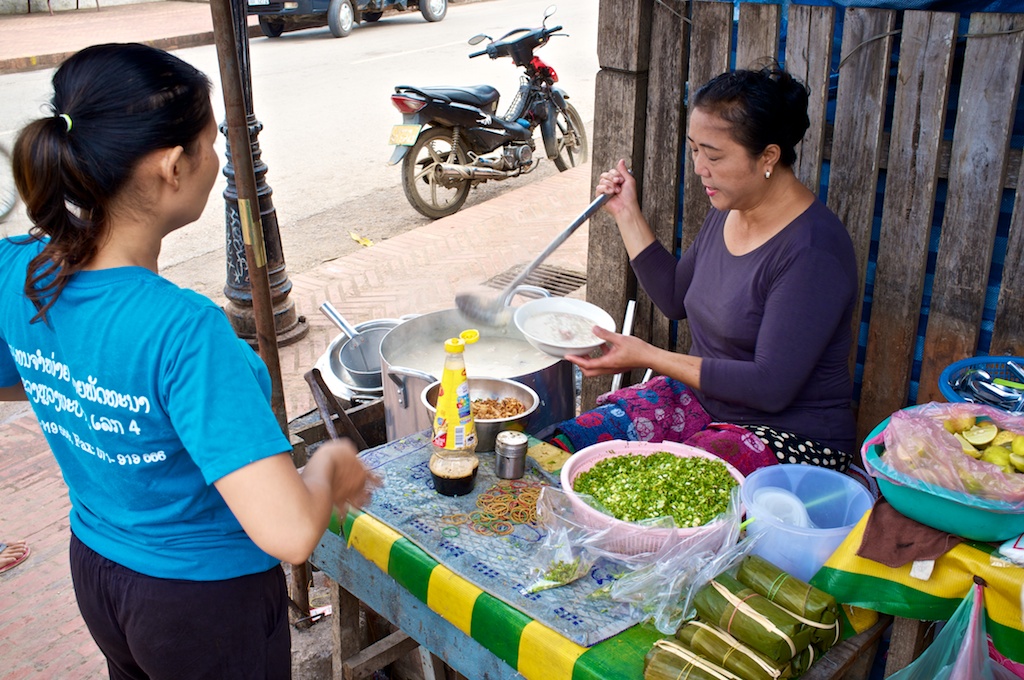 I usually go far away from the city center to find both delicious and authentic Lao food at a fair price. Though after passing this place everyday on Sisavangvong Road during my commute, I knew I just had to take a seat and order a bowl of khao piak khao (boiled rice soup). For only 10,000 kip ($1.25), it is hard to find a better bargain than this (most places will charge you 12,000–15,000 kip for less!). Like most local places, there really is no clear signage outside. There is, however, one sign out on the sidewalk. It is mostly written in Lao, aside from a short description of their boiled rice dish. If you are walking along Sisavangvong Road, this gem is tucked away in an alley right across from Wat Mai and the National Museum. You will notice a lady out near the edge of the sidewalk quickly ladling out hot boiled rice into bowls for hungry Lao customers.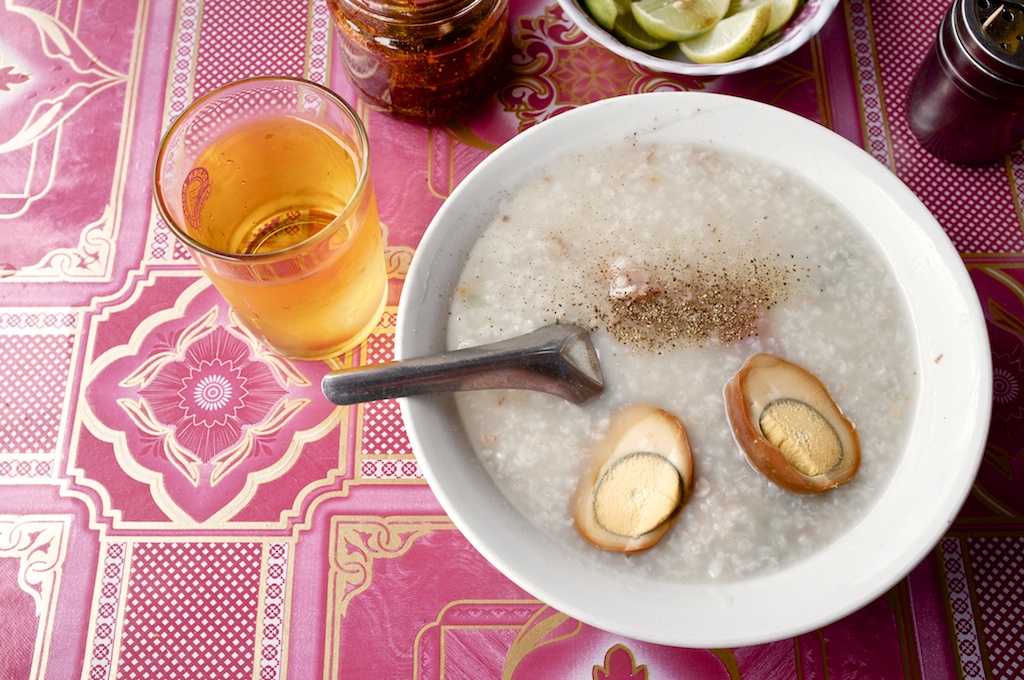 This place really only serves one dish, khao piak khao, and they serve it well! It comes in a big portion, so you can be completely satisfied for the rest of your morning. It is quite popular with local Lao people, so you should expect to see anyone from children getting ready for their day at school, to government workers in full uniform stopping by on their way to work. The lady that I sat across this morning was a tourist from Singapore, and she was surprised that a non-asian person was eating at such a local place! At this local food stall, khao piak khao comes with large chunks of pork leg, along with your choice of either a hard boiled egg or a poached egg. When I arrived, it was packed. Though I quickly snatched a seat after a few people had left. I noticed that a lady came by to clear the table, throwing out a glass of green tea all over the cement next to me before placing it on the table to be used again. After ordering my bowl, it only took a few seconds before I had a steaming hot bowl of khao piak khao in front of me.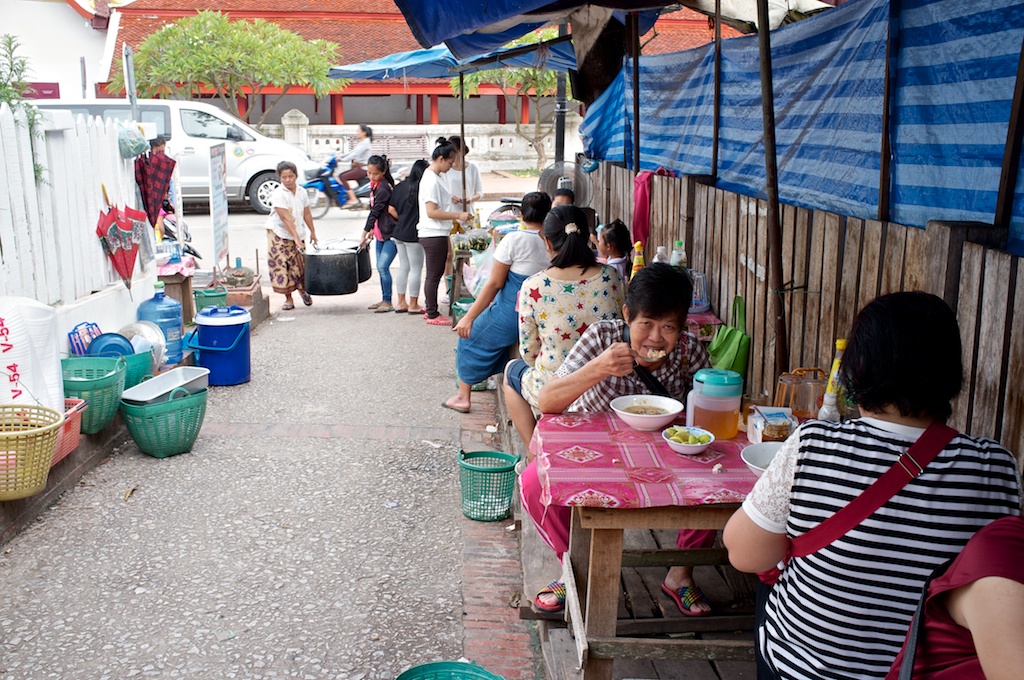 I have been to a few other local places for some khao piak khao, but they never had as much pork, much less a hard boiled egg on top! There's plenty of spicy chili sauce, limes, sugar, and other condiments on the table for you to customize your own bowl of khao piak khao. As I was getting ready to leave, I saw two ladies carrying two huge pots of empty khao piak khao from earlier in the morning. If you want to come and enjoy a real authentic Lao breakfast for an unbelievable price in the heart of Luang Prabang, be sure not to miss this amazing road-side restaurant! It is only open in the morning, and expect it to be bustling full of customers with a fairly large amount of scooters parked out on the road. Once you finish your bowl, walk across the street and take a stroll down Luang Prabang's famous Morning Market. Also located a few hundred meters down the road is Tiger Trail's walk-in store, where you can come book or join in on our amazing tours throughout Laos!