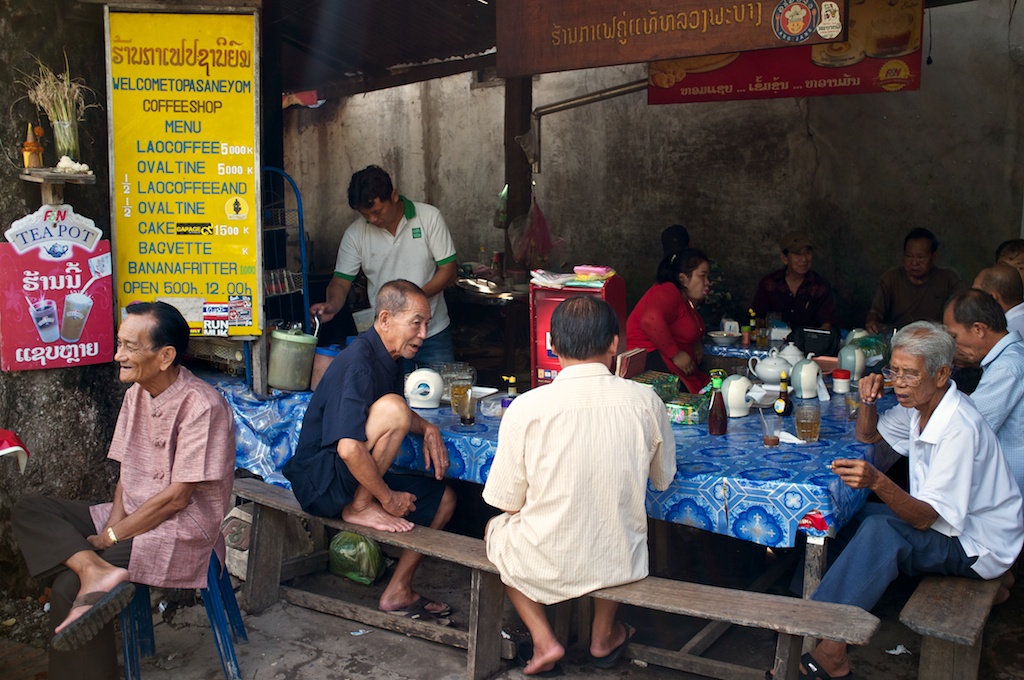 This local spot is known as "Pasaneyom Coffee Shop", and it is very popular among local Lao. It is conveniently located near the banks of the Mekong, and it is very busy in the early morning. This coffee shop seems like it has been around for years, and caters Tuk-Tuk drivers, retired men, and some Thai tourists as well. Though very few tourists outside of Southeast Asia venture down to this shop early in the morning, so I definitely stood out from the crowd. As at Feb 2023 it is still open – post covid.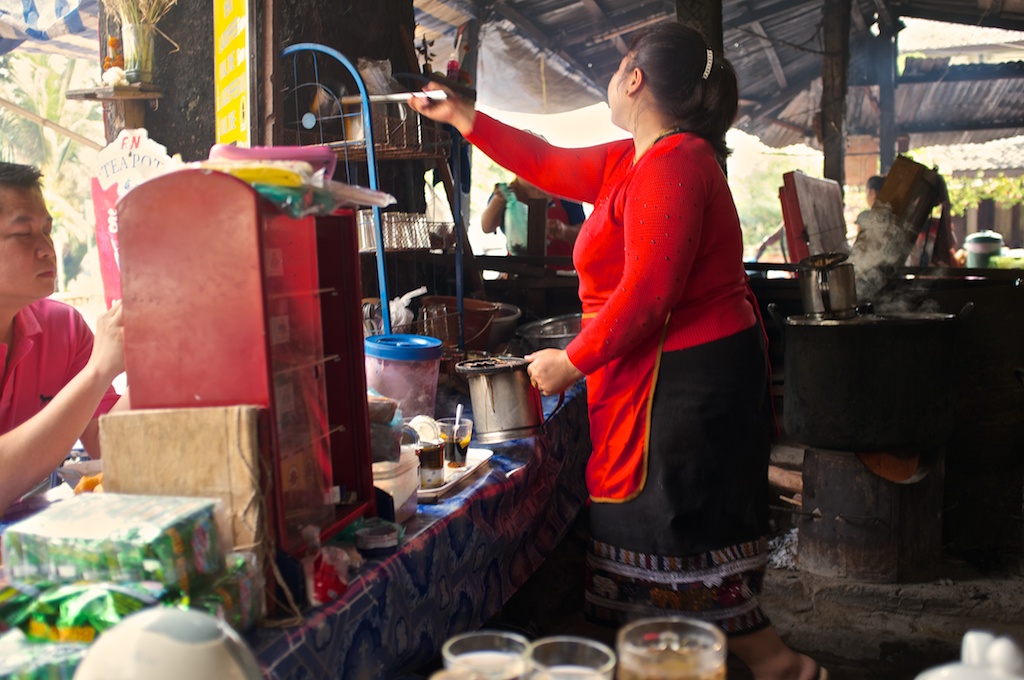 I tend to gravitate toward food stalls with very simple menus, and this coffee shop had a very straight-forward menu. . They serve cakes and banana fritters. However, I never saw anybody eating those. This coffee shop serves plates of pah thawng ko (or colloquially known as ka-nom ku), which is deep fried bread eaten with Lao coffee.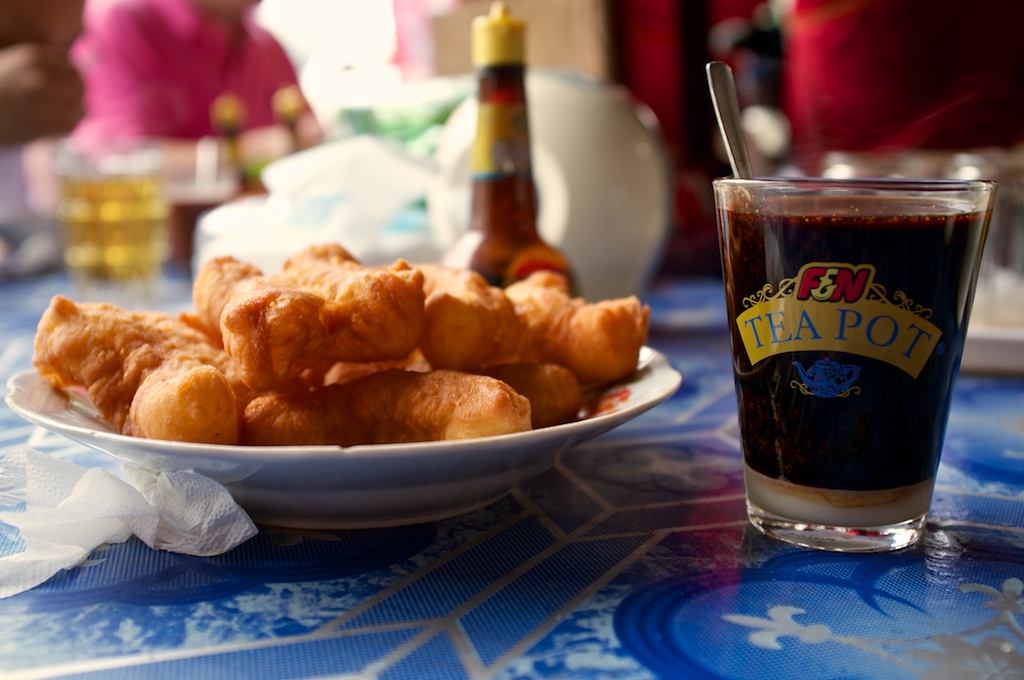 Lao coffee is traditionally made in combination with condensed milk and coffee. First, the owner poured some canned condensed milk at the bottom of the glass. The coffee portion is made using finely ground coffee beans that are strained in a netted black bag with steaming hot water. It is then poured over the condensed milk to the top of the glass before being served. The coffee was absolutely delicious, and not too sweet. As I am someone who tends to order their coffee black, this place blew my expectations and served up a mighty fine cup of Lao coffee.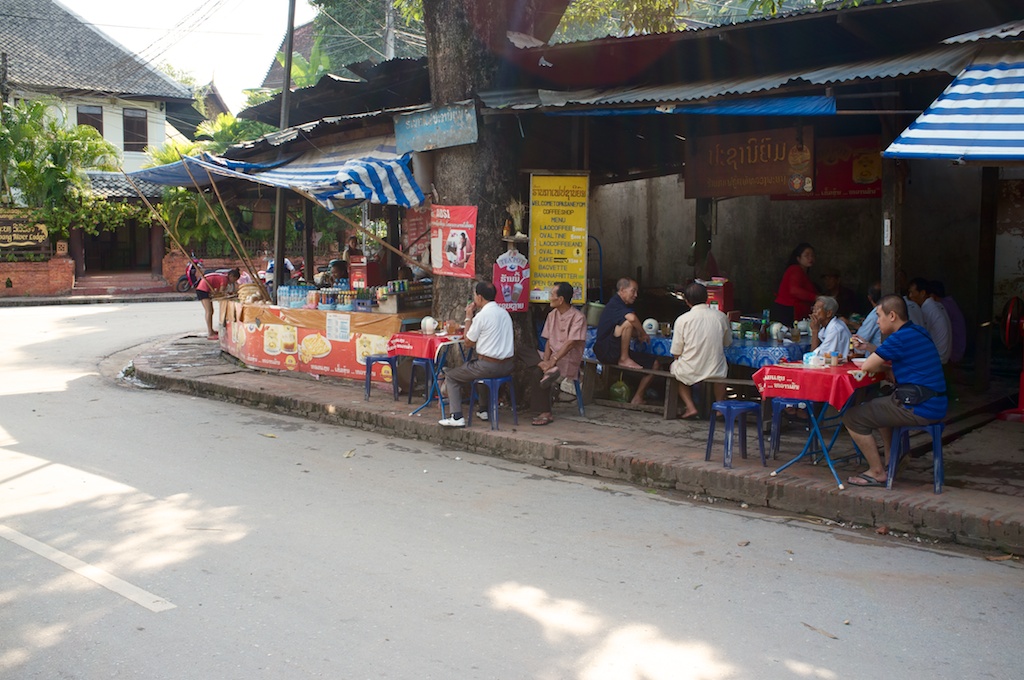 Don't be fooled by the new coffee shop on the corner that opened in 2022.
If you are planning your visit to Laos, don't forget to check out some of Tiger Trail's tours. While you are here, be sure to get up early and experience this hidden gem near the edge of the Mekong! The hours are from 5:00am-12:00pm. It is located right on the corner of the Kitsalat Road and the Khem Khong (right across from the Luang Prabang River Lodge on the main road by the river). Just look for many local Lao drinking coffee and eating some delicious pah thawng ko!