Tiger Trail Travel is looking for restaurants and hotels to periodically collect 500 ml plastic water bottles and 1 litre Sprite and Coke bottles to help us build a house!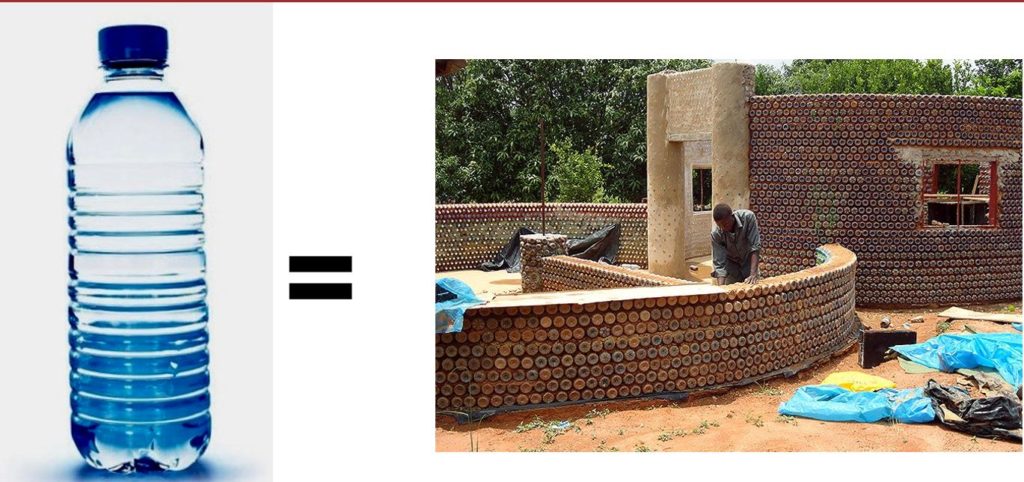 We will help build a Community Workshop Space in Ban Huay Fai and will use these plastic bottles to build pillars, walls and furniture. We estimate around 10,000 PET bottles are needed and expect the build to take a year.
Plastic is a major problem and initiatives are underway to reduce the use of plastic. Reducing the use of plastic water bottles began in 2018 and progress is being made to reduce the use of other plastics, However there is no ability to process the plastic in use currently and no recycling programme available at the moment.
The space is a circular building with a thatched roof and a pillared shaded area with bottle-made benches and tables. A small organic bottle garden for strawberries will also be constructed.
The area will be used by local families to teach and showcase local skills, such as blacksmithing, bamboo weaving, thatching, cooking, farming and the making of household items and toys.
Huay Fai is a beautiful village with amazing families. Many tourists pass through the village as it is close to the popular Tad Sae waterfalls. The village has an active homestay program, providing revenue to the community and the host families. The Community Workshop Space will enable other village households to meet and teach indigenous, practical skills to tourists – creating and spreading further income around the village.
Bamboo collection bins will be available mid-July (to collect 500ml bottles initially) by Tiger Trail Travel and student groups and will be available at:
Tiger Trail Banjek Office (next to National Museum)
Tiger Trail Main Office (Ban Phonepheang)
Joma Cafe (both locations)
Period collections are needed as only so many bottles can be stickpiled for each stage of building. Foundations will be laid in late July and August.
Tiger Trail Travel in conjunction with the community are organizing a clean up in August in Luang Prabang.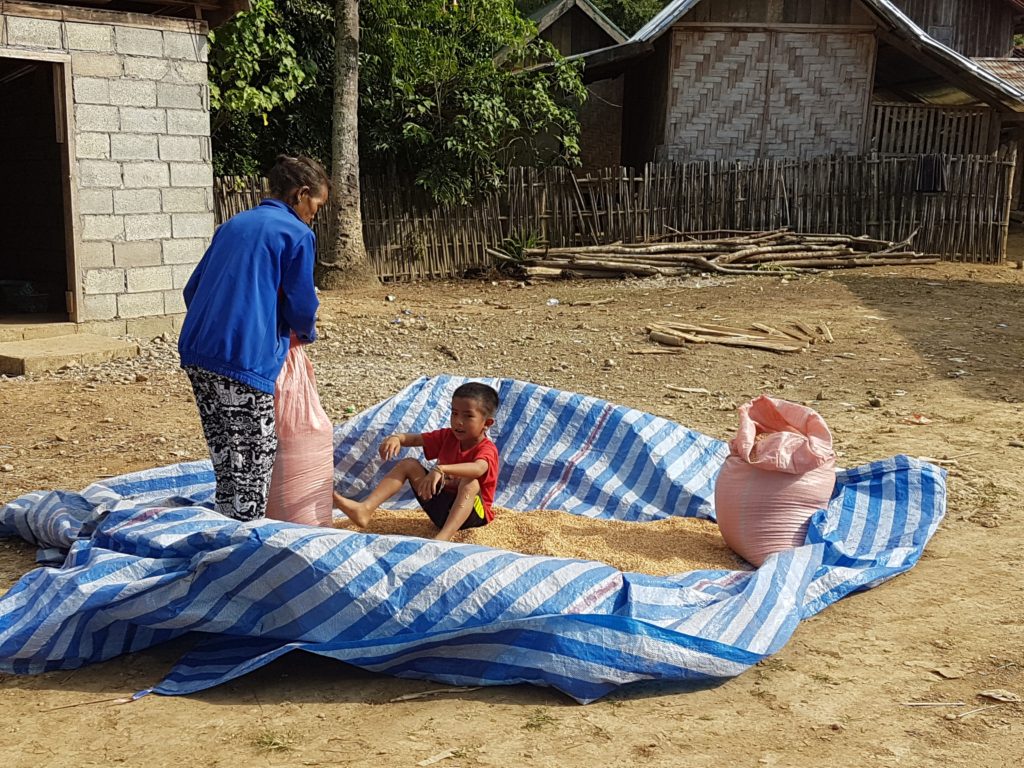 You will be able to book the activities in the future through Tiger Trail Travel.
Stay tuned as we are also currently working on a Honey Farm project!