The Phra Bang is a revered Buddha image that represents the sovereignty of Laos. The name has been transliterated in several ways, including "Pra Bang," "Prabang," "Phabang" and "Pha Bang." It is cast from thong, a precious alloy of bronze, gold, and silver, and it depicts the Buddha in the Dispelling Fear mudra. Although legend attributes its origin to Ceylon (present-day Sri Lanka) in the first millennium CE, its stylistic features indicate a later Khmer provenance.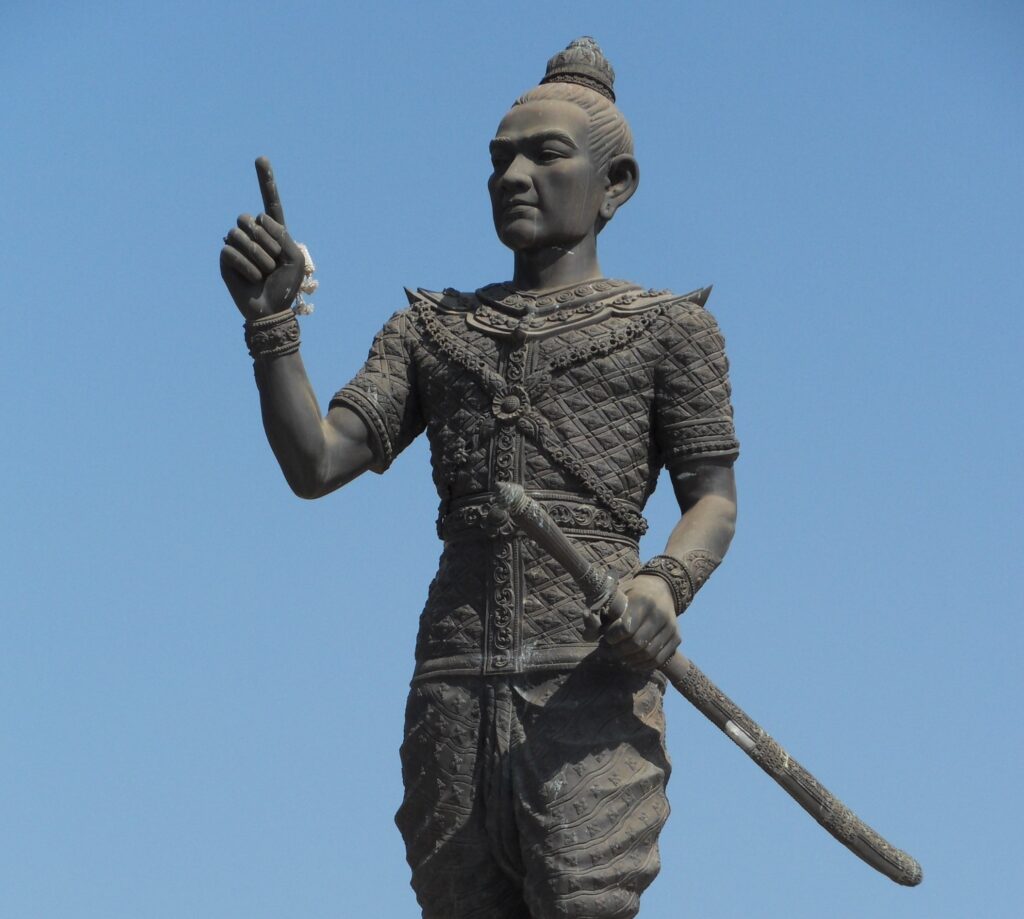 The Phra Bang was conferred by the Khmer king to his son-in-law, Fa Ngum, who established the Lao kingdom of Lan Xang in 1353. He utilized the image to propagate Theravada Buddhism in his domain.  The former Lao capital, Luang Prabang, derived its name from the image.
The Phra Bang has been regarded by devout Buddhists as a symbol of the rightful and virtuous governance of Laos, as only a worthy and ethical regime deserves to be custodian of such a sacred image. In 1705, it was relocated to Vientiane, the new capital. In 1778 and 1828, it was seized by the Thais who invaded Laos, but they relinquished it both times because they associated it with political turmoil and misfortune. In 2013, the image was transferred to Haw Pha Ban, a pavilion in the Royal Palace complex.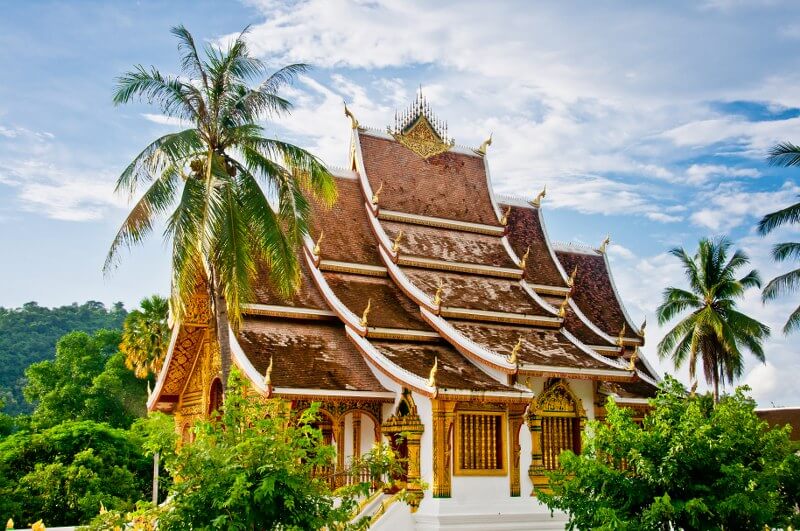 Every year, during Lao New Year, the Phra Bang is escorted to Wat Mai, where devotees cleanse it with water as a ritual of veneration and merit-making.