Heritage Line's newest river cruise boat, Anouvong, is now sailing the upper Mekong River in Laos. This luxurious vessel offers a unique and unforgettable experience, allowing passengers to explore the region's stunning scenery and rich culture in comfort and style.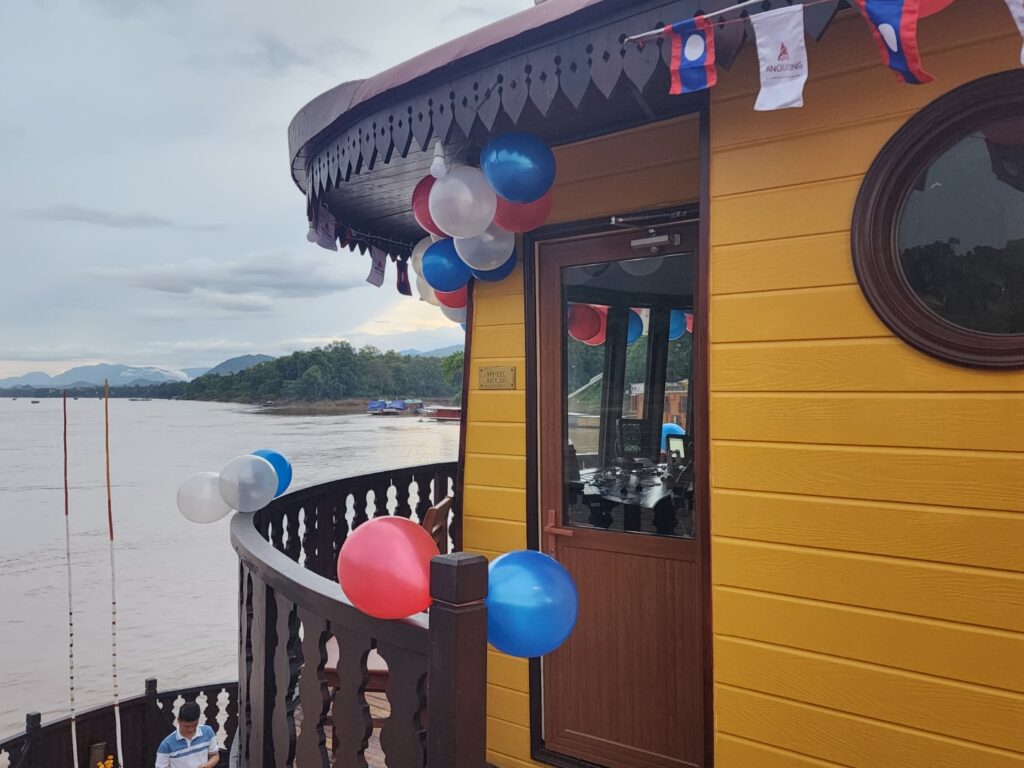 Anouvong has 10 cabins on two decks, each with its own private balcony and en-suite bathroom. The cabins are decorated in a traditional Laotian style, with warm woods and rich fabrics. The ship also features a spacious viewing deck, where passengers can relax and enjoy the passing scenery.
Anouvong offers three, seven, and nine-night itineraries on the upper Mekong. The three-night itinerary begins in Huay Xai, Laos, and ends in Luang Prabang. It explores the Golden Triangle, where the borders of Thailand, Laos, and Myanmar meet. The seven-night itinerary extends the cruise to Vientiane, the capital of Laos. The nine-night itinerary is the upstream version of the seven-night itinerary, with more time to explore Luang Prabang.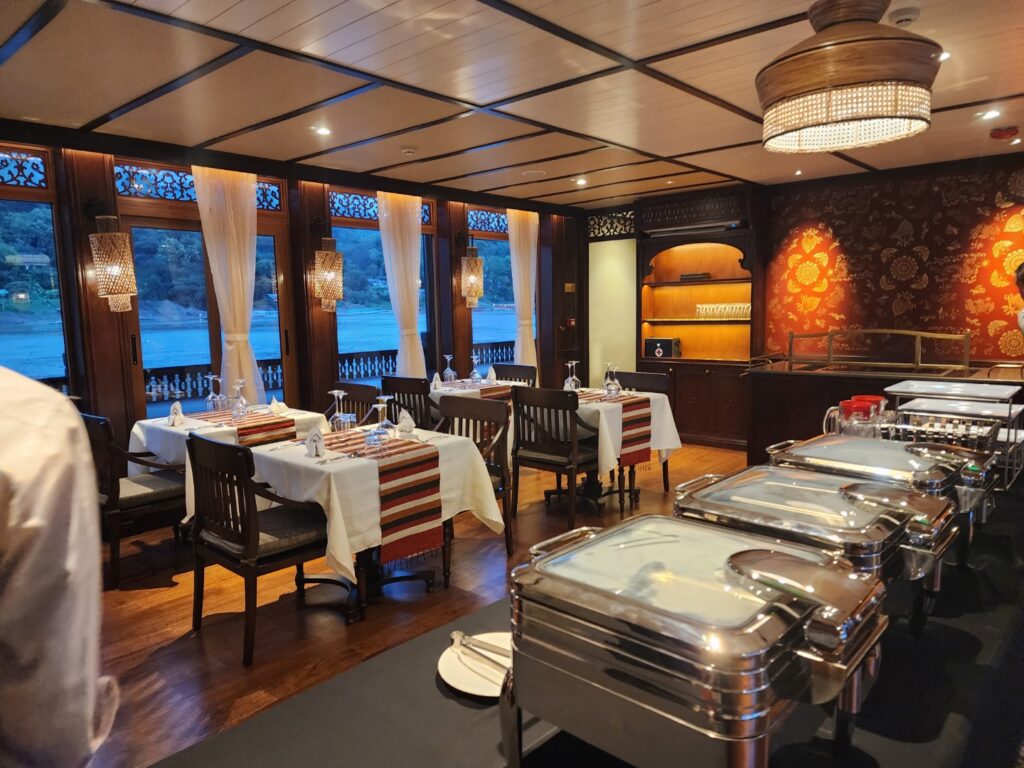 During the cruise, passengers will have the opportunity to visit a variety of interesting places, including:
Luang Prabang: A UNESCO World Heritage Site and one of Laos's most popular tourist destinations. Luang Prabang is home to many beautiful temples, including the iconic Wat Xieng Thong.
Pak Ou Caves: These caves are home to thousands of Buddha statues, ranging in size from a few centimeters to several meters tall.
Kuang Si Falls: A beautiful waterfall located about 30 km from Luang Prabang. Passengers can swim in the pools at the base of the falls or simply enjoy the scenery.
Vientiane: The capital of Laos and a bustling city with a rich history. Vientiane is home to many temples, including the Pha That Luang, which is Laos's most important national monument.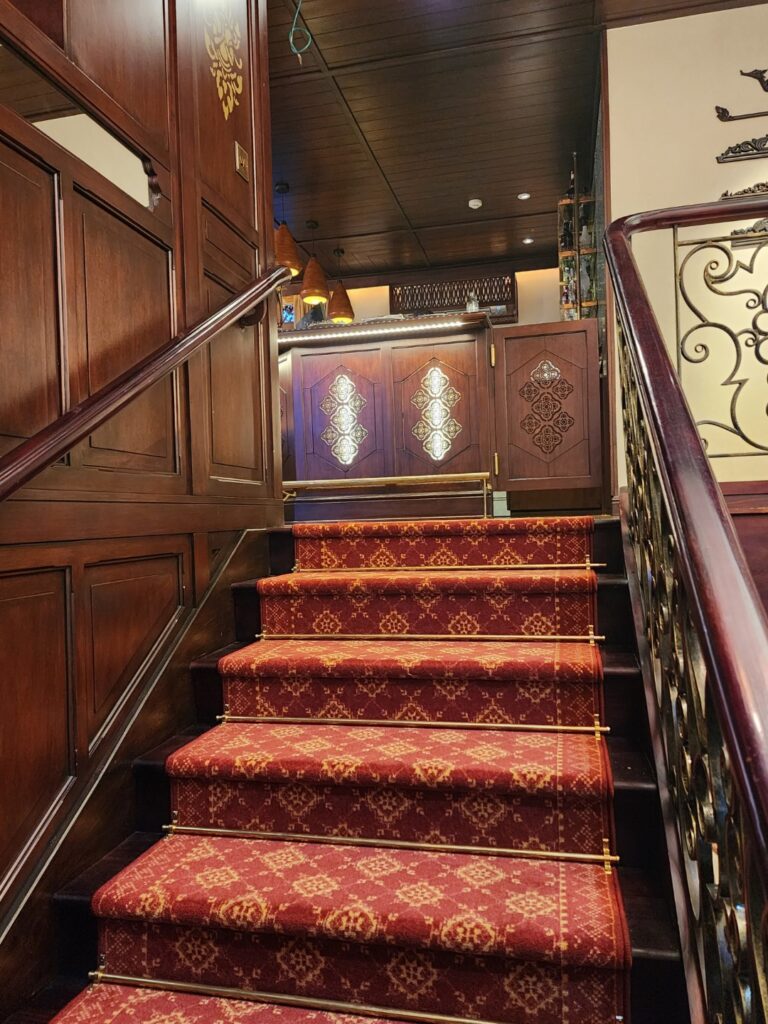 In addition to sightseeing, passengers on the Anouvong will also have the opportunity to experience Laotian culture and cuisine. The ship's chef prepares delicious Laotian dishes, and passengers can also enjoy traditional Laotian music and dance performances.
If you are looking for a unique and unforgettable travel experience, consider a river cruise on the Heritage Line Anouvong. This luxurious vessel offers a chance to explore the upper Mekong River in style and comfort.