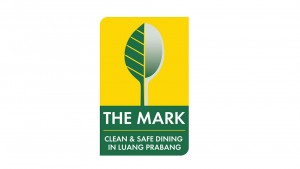 Lao-run eateries look toward international certification in Luang Prabang
LUANG PRABANG, LAOS – The Mark Luang Prabang is refining its process to reach the growing number of Lao-operated eateries wanting to enroll in the international food safety and hygiene certification program.
When Lanith Luang Prabang Director Chounlachan Phengdy, who manages The Mark, started her new position in June 2016, she discovered several Lao business owners and managers, previously uninterested in The Mark, now wanted to participate.
"They now understand The Mark is not just an award to put on their counters, but it represents a procedure that follows international standards on how to operate a kitchen and cook safe food for the guests," she said.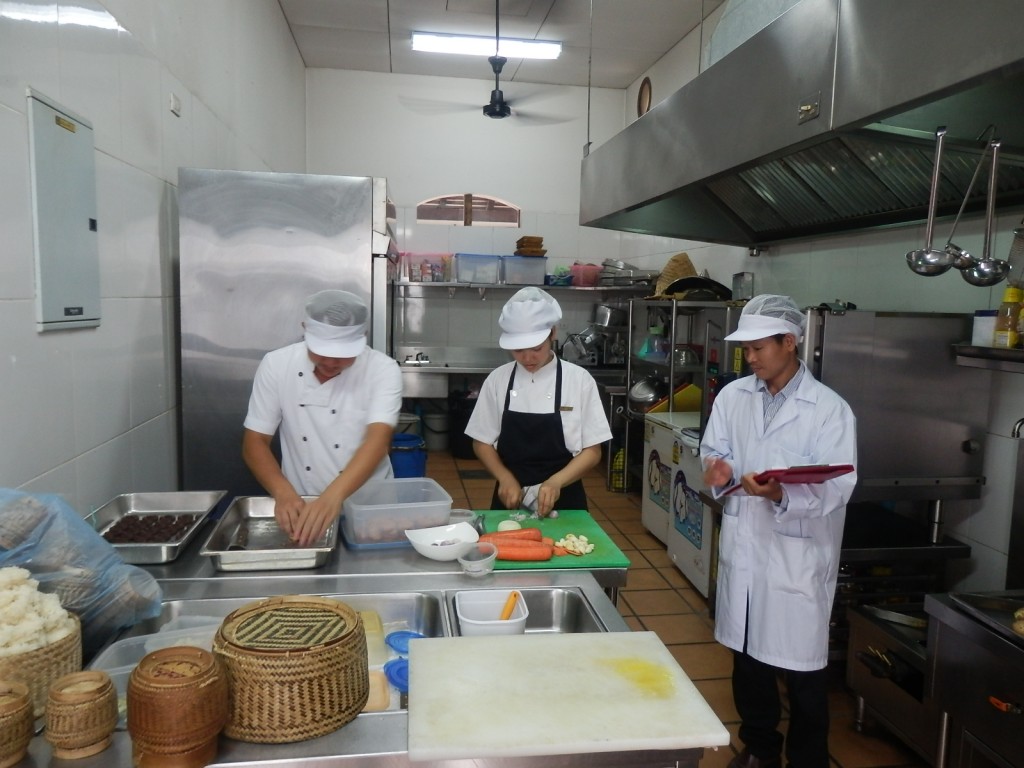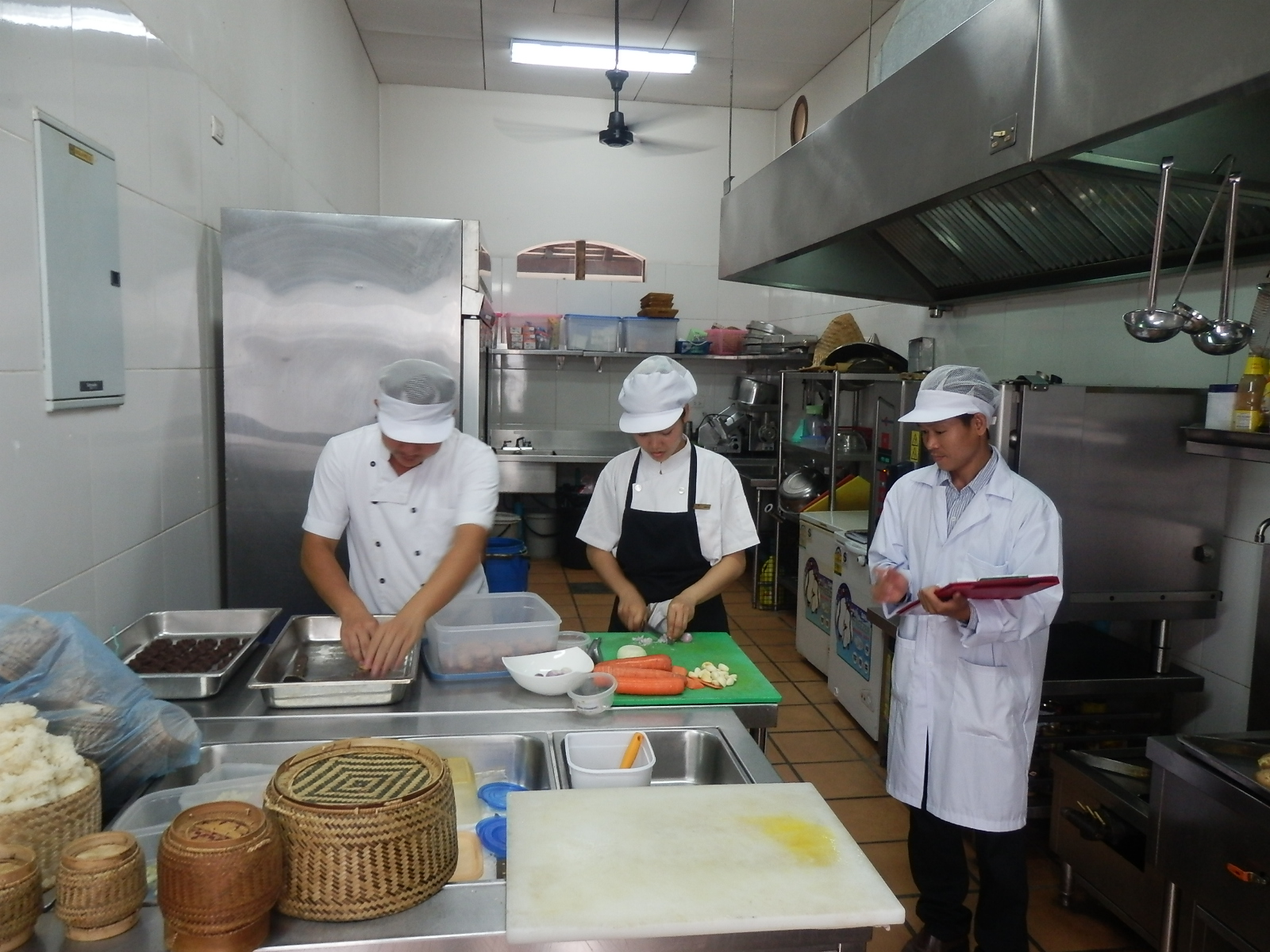 Lanith Food Production Advisor Paul Burnett, who has overseen The Mark since it went into full swing, also noted more Lao businesses coming on board. However, Ms. Chounlachan and Mr. Burnett found that some small, often family-run, restaurants are not ready to enroll in The Mark, and need more basic training by taking courses in Lanith's Passport to Success program.
Daolouny Sanakeo, Managing Director of the new Sanakeo Boutique Luang Prabang, decided that training staff should start at the top. She is currently enrolled in Lanith's Go for Gold training program, which includes CIEH food and workplace safety courses.
"I need to know what's going on so I can tell the staff. I'll start sending them for training at the end of the year," she said. The Sanakeo is aiming to achieve The Mark this year.
Mrs. Keopanya stressed that local staff need to be trained on food service, and it is best for them to learn step by step. She would like to see a broader national campaign on food safety.
Franck Caussin, International Project Coordinator monitoring the initiative's first three years, commended The Mark's progress. "We started with a pilot of four hotels three years ago, and there are now over 40 establishments registered in the scheme. And it keeps growing."
Mr. Caussin pointed out the wide interest in The Mark from food-related establishments in the UNESCO World Heritage Site. "We are sure The Mark is now on track to become the minimum standard requirement to operate a food business in Luang Prabang."
Lanith is The Mark's operating body, and has received support from UNIDO (United Nations Industrial Development Organization) and funding from the Swiss State Secretariat for Economic Affairs (SECO).
This article was lightly edited and published with permission from The Mark. For more information, please visit The Mark's Facebook page.