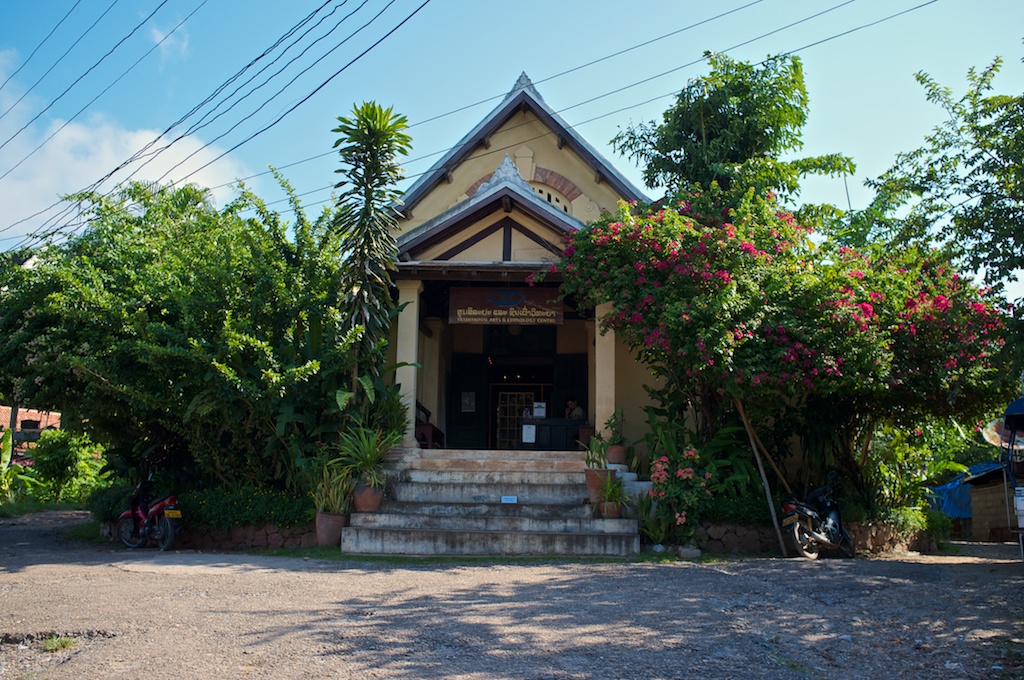 It was extremely hot and sunny during my first two weeks here in Luang Prabang, a rarity during the 'rainy season'. For my first weekend, I decided to cool off from the mid-day sun and experience some cultural diversity by visiting the Traditional Arts and Ethnology Centre. While some may think that the TAEC is simply a museum, but it is actually so much more than that. The TAEC brochure and website both state that it is the only independent resource in Laos that is dedicated to preserving the abundance of cultural minorities. My visit to the TAEC was one of my fondest memories thus far in Laos. The admission fee is only 25,000 kip (US$3.10) for all non-Lao citizens, and children under 12 can get in for free. The center is open Tuesday – Sunday from 9:00-18:00, and closed on Mondays.
Did you know that Laos one of the most ethnically diverse countries in the entire world? It has 49 officially recognized groups!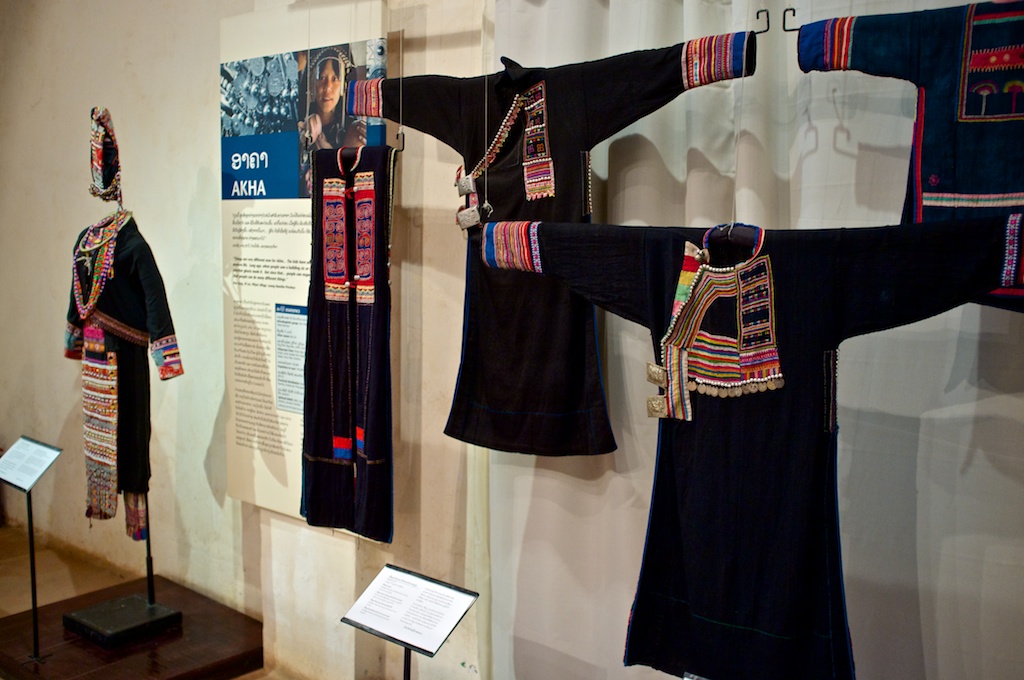 The TAEC first was created in 2006, and opened its doors in 2007 with support from donations both domestically and abroad. TAEC has recently developed certain professional and temporary exhibitions, helped promote awareness through education and community outreach, supports income-generation opportunities for their artisans through their Advocacy and Livelihoods programs, and continues to conduct research on ethnic communities all across Laos. They also give out loans to help village communities produce sustainable income without charging interest on these loans. When I was visiting the TAEC a few weeks ago, they had a special temporary exhibit dedicated to the Katu people. Chances are when you come to visit the TAEC, you may find a new special exhibit dedicated to a different ethnic group!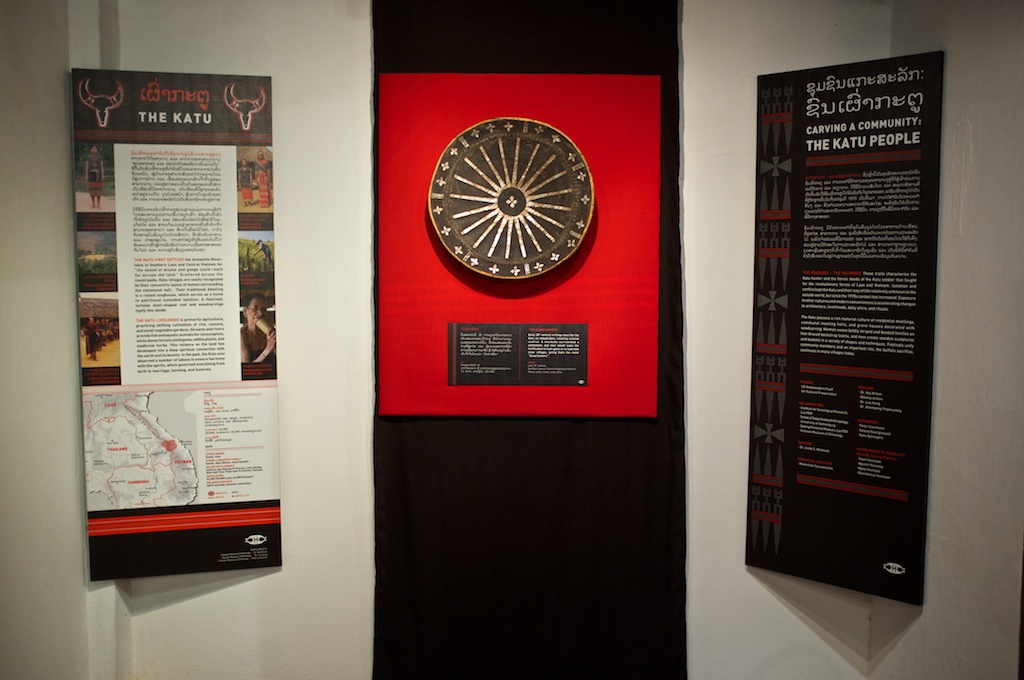 The "Le Patio Café" is also one of their more recent additions onto the centre. Once you exit the museum portion, you will walk through an extremely captivating shop where you can purchase authentic textiles, crafts, books, and other trinkets from all types of ethnic groups. Passing through the Museum Shop will take you to their outdoor patio cafe, which is a great way to spend an hour avoiding the hot sun of Luang Prabang.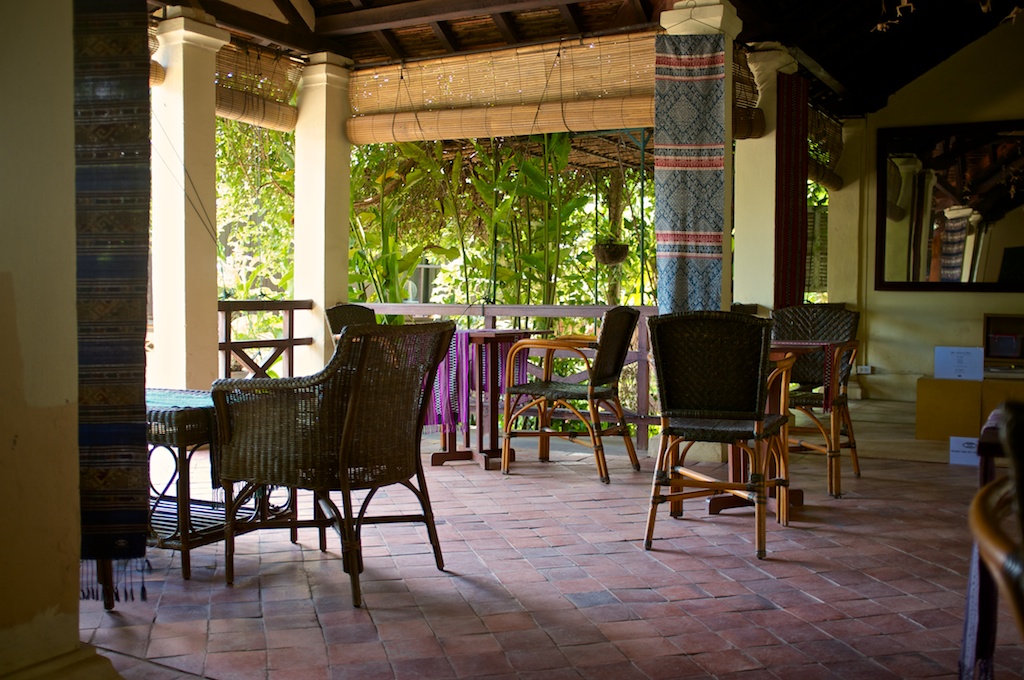 The day that I came to Le Patio Café, they had only two choices of cold juice to drink: Jujube or Rosella. One tall glass with ice of either juice drink will only set you back 10,000 kip (US$1.25). I decided to try jujube, and it hit the spot. Though I am quite positive that their rosella drink would be equally as refreshing to try. Also, walk over to the far corner of the patio and pick up a book to read while you relax. Their book on Southeast Asian textiles had some amazing photographs of all types of documented Batik patterns or special designs.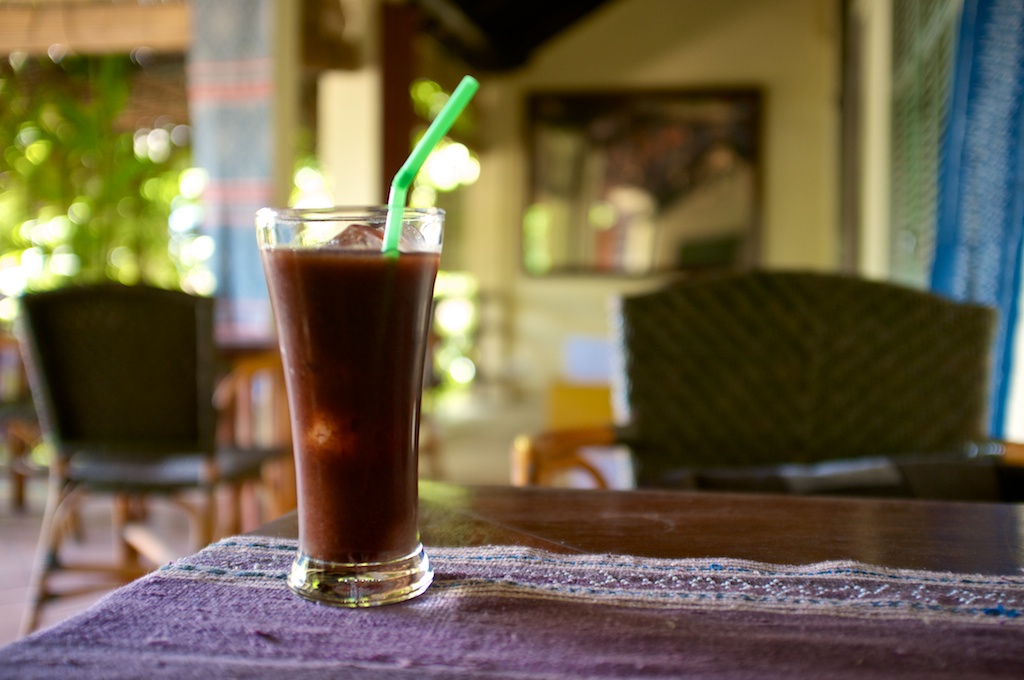 In July of 2014, TEAC opened up their first stand-alone shop, called TAEC Boutique, on the main central road in town. It is located right across from the Villa Santai Hotel. The TAEC Boutique shop features their Heirloom Collection pieces, which are each unique and produced with extreme care and craftsmanship. Each item is authenticated with a certificate from TAEC, so you known that you are getting a really fine piece. Your purchase will then help these master artisans create more pieces while not contributing to the 'antiques trade,' which actually hurts the preservation of their heritage.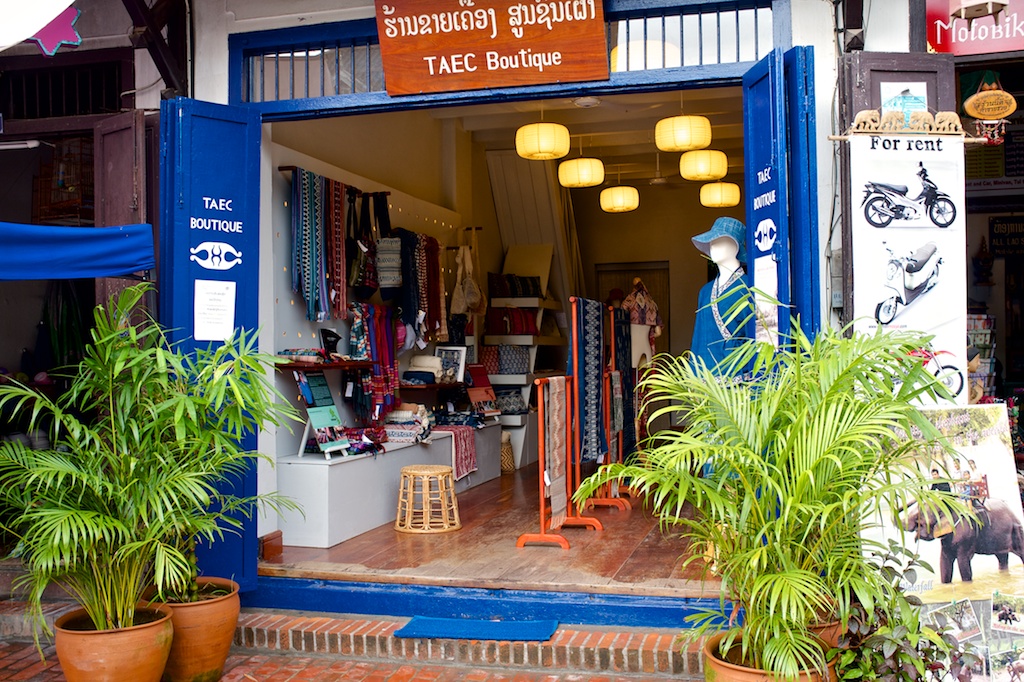 This post is a somewhat of a deviation from my other posts that highlight particular local places, but visiting the TAEC is a must if you are interested in diversity. If you really would like to know more about these 49 different ethnic groups in Laos, take some time to visit these villages scattered across Laos. Help us as we celebrating World Tourism Day on September 27th, which is focusing on community development this year!