Volunteering and teaching
in Laos & Luang Prabang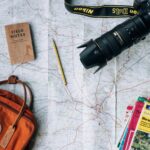 There are a number of organisations bringing English to the residents and novices of Luang Prabang.  Ranging from highly organised 'voluntourism' with all the bells and whistles, through to more low-key set ups, and a drop-in center for students, local Lao wishing to learn English have numerous opportunities to connect with native speakers.
An easy way for the casual tourist to get involved is by spending some time at either Big Brother Mouse or the Library (next to the Children's Cultural Centre in the main street). Big Brother Mouse is an excellent organisation bringing literacy to Lao youth through the publishing of books in their own language.  They have a daily drop-in centre for students to come along and meet with travellers to chat, enjoy cross-cultural learning or even ask a sticky English grammar question!
Similarly, the Library often has novices and other students of English daily from 1-3pm, keen to meet people for a chat.
Mekong English Centre is always a willing recipient of longer term tourists willing to give their time for a week or more to help the local Lao teachers in the
classroom.  Another excellent volunteer opportunity is with the new House of Dreams.
For those wanting a more structured program with tangible development goals, try GVI or Travel to Teach, who both run terrific programs in Luang Prabang.  Note that both of these are best coordinated ahead of time.
There's just as much chance that you can 'teach' some English when you run into a novice at the top of Phousi Hill, or engage in conversation with your restaurant waiter who is likely to be a student-by-day!