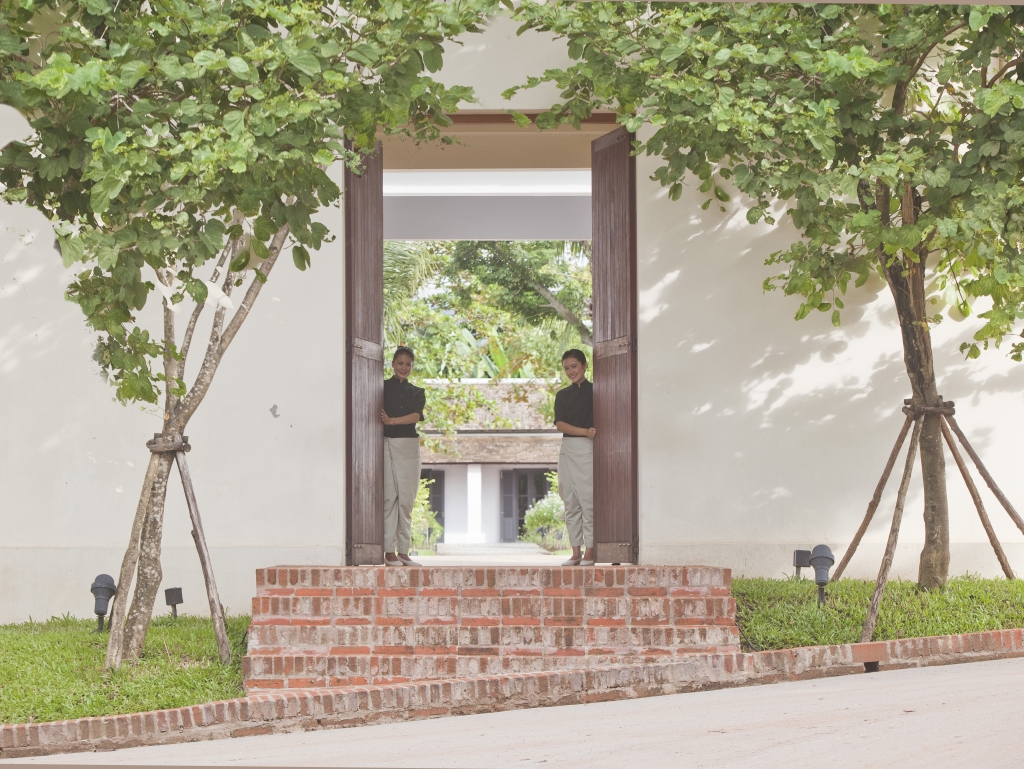 Tucked away down a quaint, little road near the UNESCO certified Manorom Temple, Hotel de la Paix is one of the upmost luxurious places to spend a few nights here in Luang Prabang. In a town where there is stunning architecture and continued traditions to be observed around every corner, it is rare to find such a beautifully restored fusion of colonial architecture with an understated contemporary flare. While at one time this was the French governor's mansion, along with briefly being a walled jail, Hotel de la Paix is now a luxurious step above the rest. With twenty-three rooms and an unbelievably relaxing atmosphere, you may want to add an extra day or two onto your stay!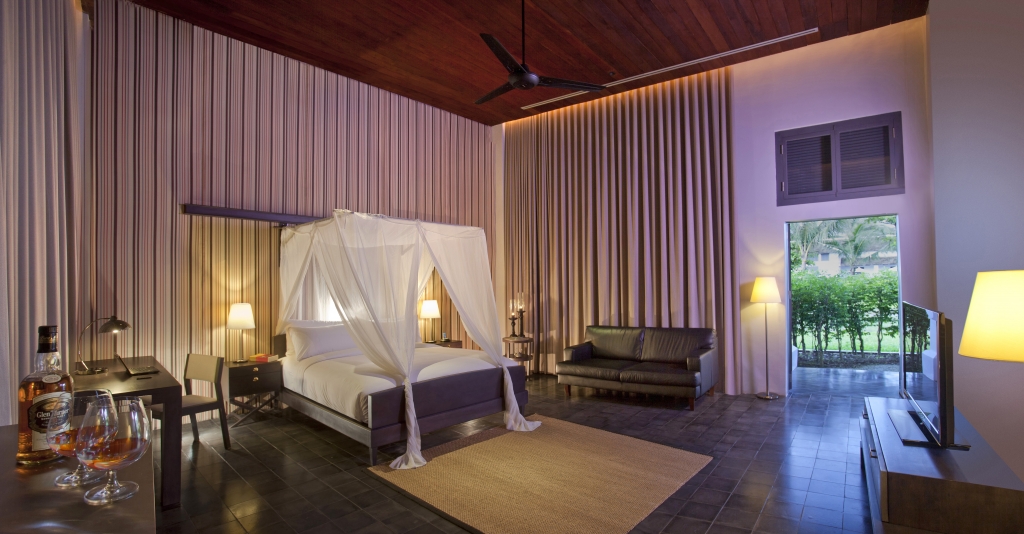 Duangrit Bunnag, an architect known for some of the most exclusive hotels on the beaches of Thailand, worked with UNESCO World Heritage under stringent standards in order to assure that every restoration and addition onto this hotel would be seamelsssly integrated. When you wish to book at the Hotel de la Paix, you have the choice of either the Garden Suite, Heritage Suite, Pool Suite, or the Governor Suite (pictured above). As I was given a personal toured around each and every suite offered, I could not help but enjoy the amount of small details that were carefully designed into every room. In the Garden Suite, for example, the wall to the bathtub can completely open up to the outside so that you can bathe in complete sunshine and fresh air. Other suites come with an enclosed personal pool, in addition to the main pool that is situated right near the center of their courtyard.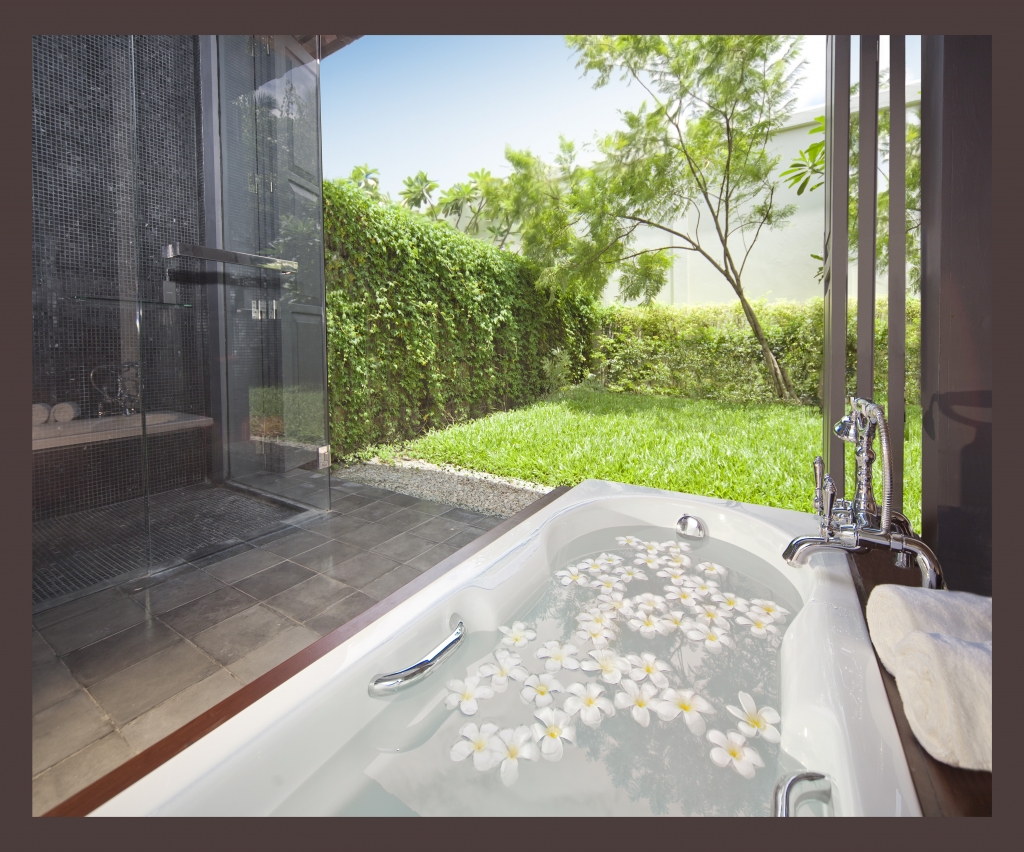 A recent addition to their beautiful courtyard is a small plot of land which is dedicated to growing rice as a donation from the Living Land Farm. (Check out our earlier post on our impression of the "Rice is Life" tour at the Living Land Farm). Once you get settled into a cozy room here at Hotel de la Paix, you are probably already craving something to eat. For dining options, Hotel de la Paix offers a unique Kaipen restaurant that serves up some of the best mix of Lao and Western food. If you are wishing to actually learn how to make some of the famous Lao dishes, there is Ka-Toke, a cooking school headed by a master Lao chef in the back quarters of the hotel. You can also spend a relaxing few hours in their invigorating spa, which had me extremely tempted from all the hours of walking that I had done earlier that afternoon. But what was my favorite portion of the entire hotel had to have been the amazing Sabai Library lounge. The lounge had about six different bookshelves crammed to the edges with books for any enthusiast to enjoy. It also would not feel like a lounge without a minimal but upbeat soundtrack being played in the background.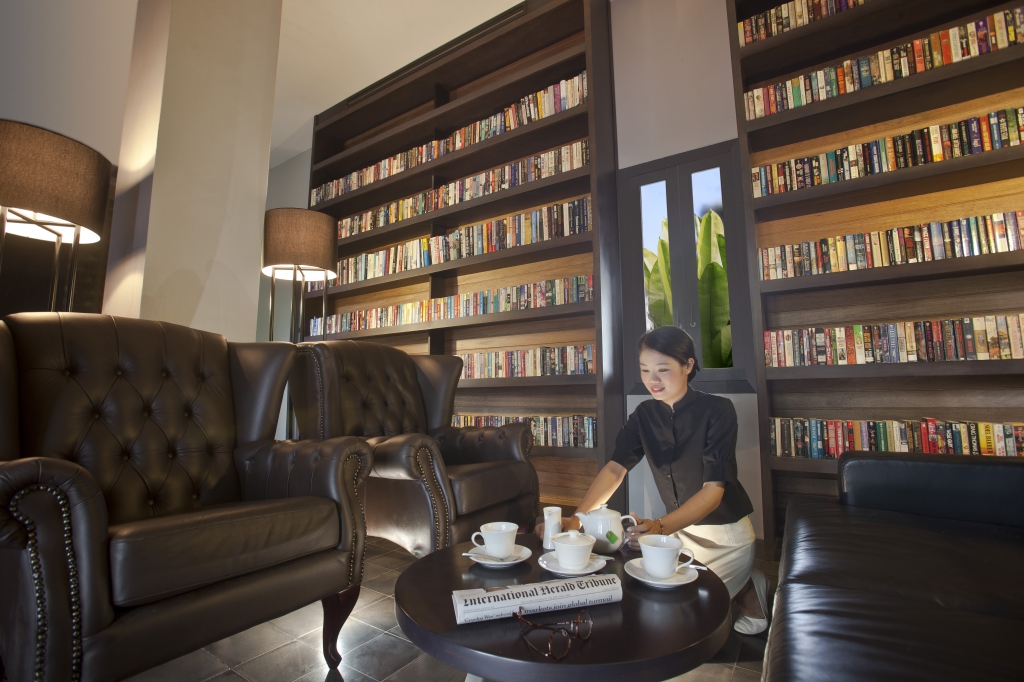 Hotel de la Paix simply offers a more fulfilling and rich experience than many other hotels situated around town. In addition to Hotel de la Paix, do not forget to check out the 3 Nagas hotel, which is now managed by the same company (ACCOR). The 3 Nagas is either a five minute drive away, or only a brisk twenty minute walk. You can also arrange to be driven in their classic 1950's Citroen through the historical UNESCO town for an extraordinary dinner at the 3 Nagas Restaurant. If you are on the fence about which type of luxury hotel to stay at during your trip to Luang Prabang, Hotel de la Paix should be at the top of your list. It is the perfect accommodation for anyone looking to have a little bit of luxury and peace of mind during their visit to the Lao PDR.