Luang Prabang Artisans Café
Located right next to the Heritage House in the city center, the Luang Prabang Artisans Café boasts a one-of-a-kind environment for relaxing with an ice-cold tea paired with a local Lao snack. Take a seat in one of their countless wooden chairs and small tables right in front of an ancient house that is well over 100 years old! The staff are not quite sure when year it was built, but they do know that it is certainly dates back over a century. With the large amount of cafés quickly opening up around town in new buildings, this quaint café is a peaceful retreat in central Luang Prabang.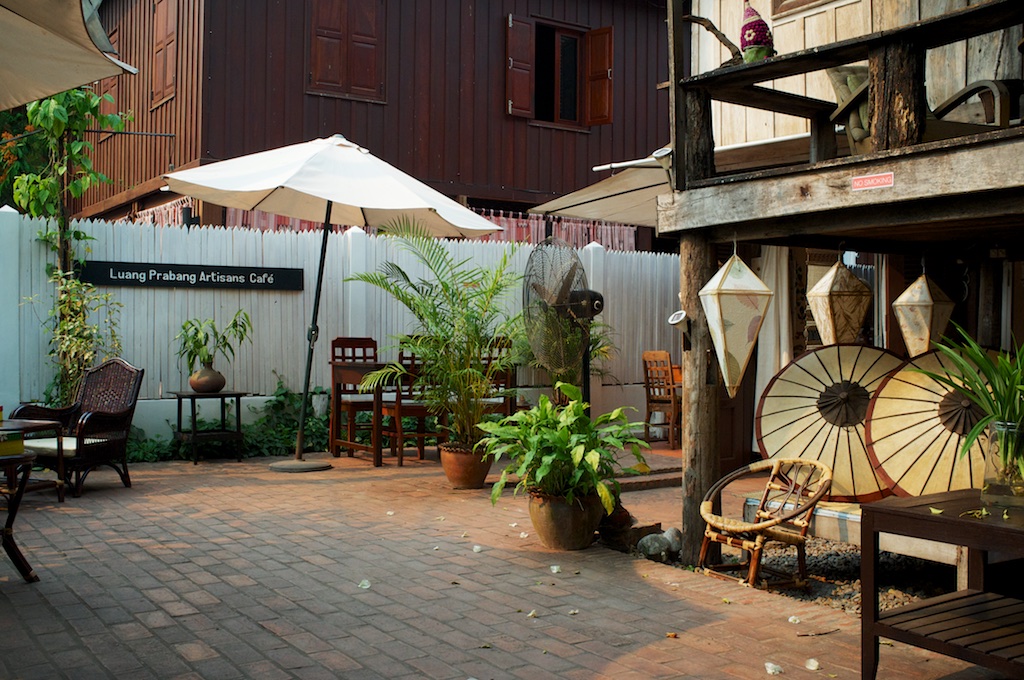 Food & Drink
Their menu here is quite extensive, featuring a wide range of Lao teas, coffee, and locally produced snacks to satisfy your appetite! I would personally recommend their iced green tea with mint and a plate of mango sticky rice; it is their signature dish.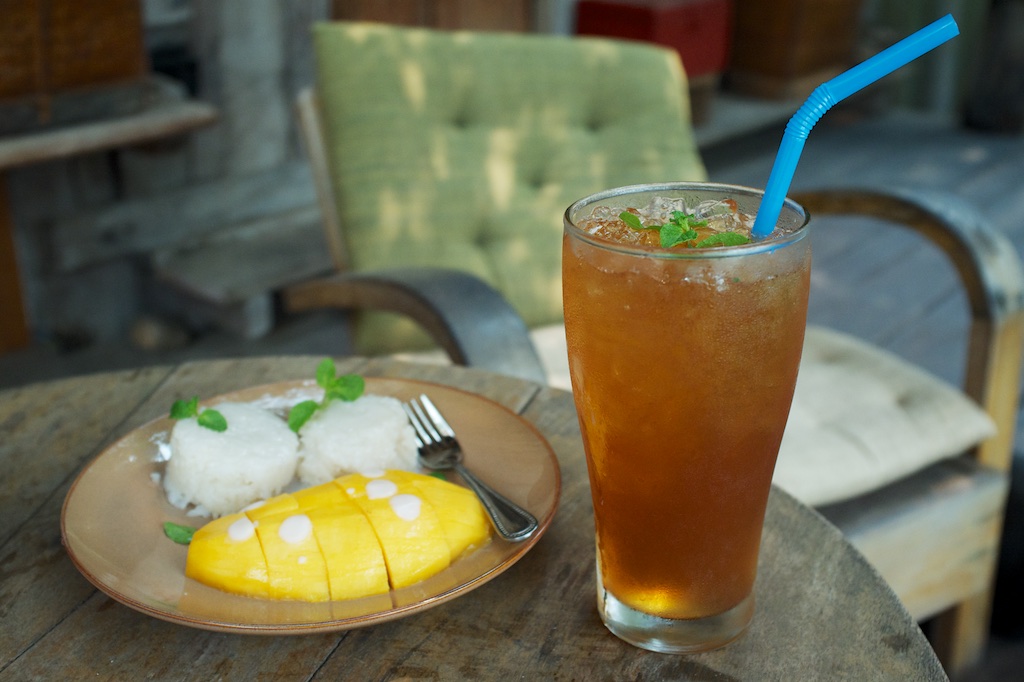 Tour the Ancient House
After finishing your drink and light meal, you can tour their 100-year-old house. This is the highlight of the café. Explore ancient instruments and tarditional clothing that belongs to different Lao ethnic groups! You can also reserve the house for a Lao Baci ceremony in advance.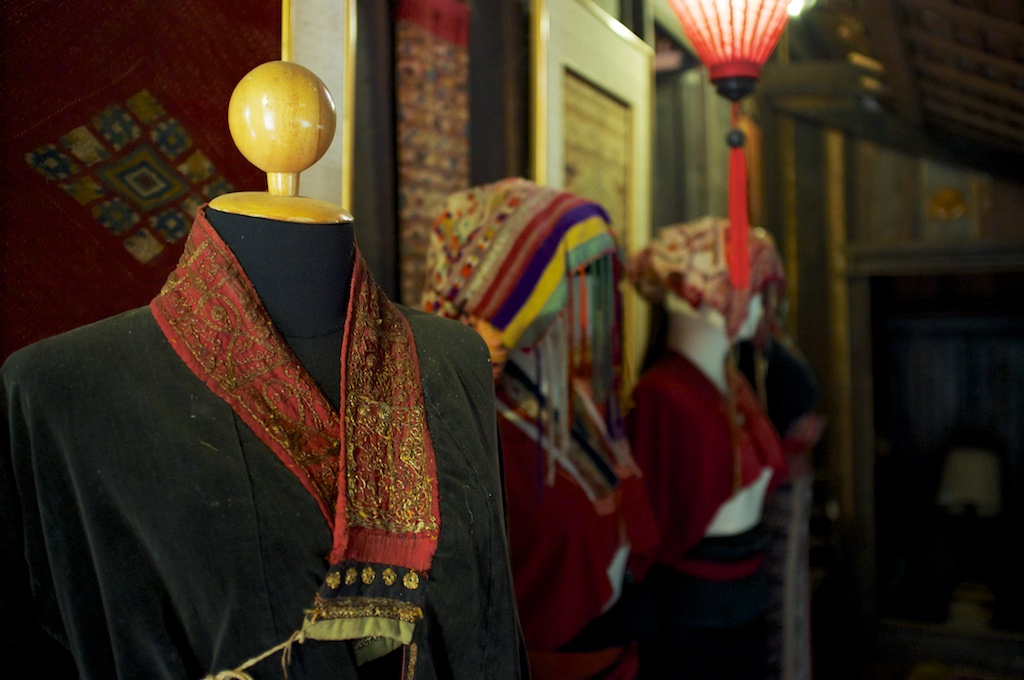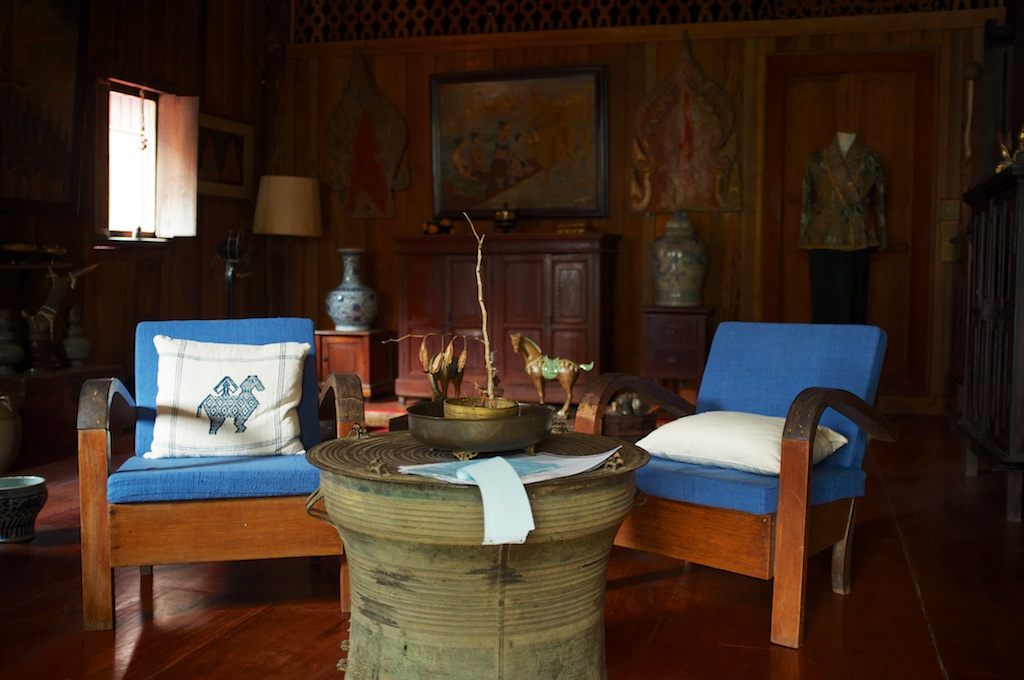 Handicrafts at the Café
The bottom floor of this café also features a handicraft shop that is certified by the Luang Prabang Handicraft Association that helps provide a sustainable income to Lao women all across the country.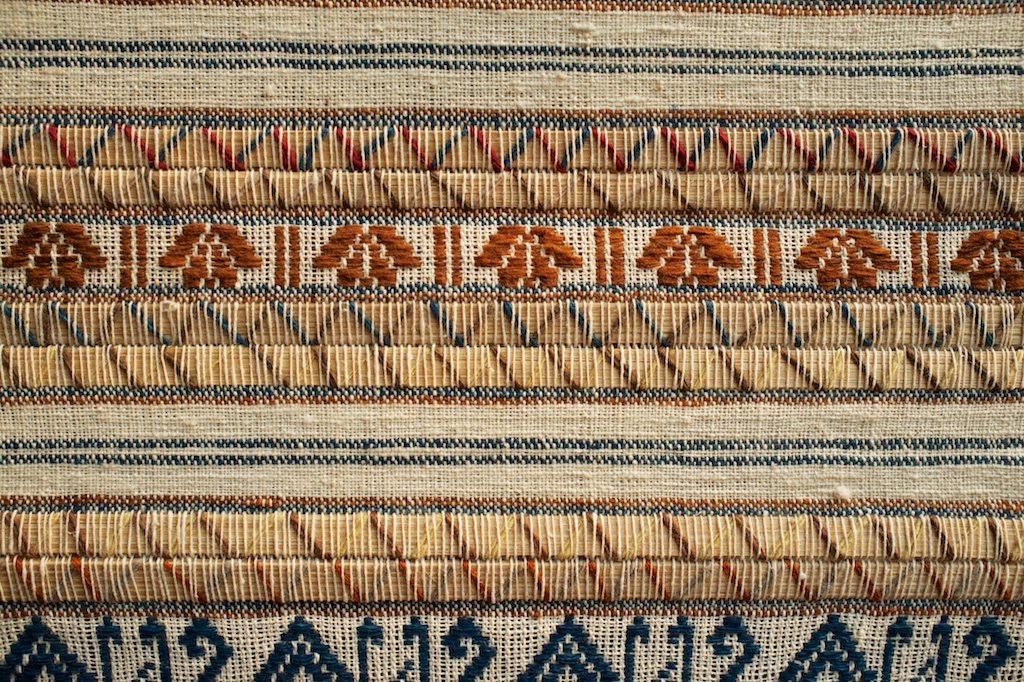 Stop by for a visit!
Did I mention they also have free wifi? Come visit them and be sure to like them on their Facebook page! The location is right near the Tiger Trail Travel office on the main street, next to the National Palace Museum.
Want to explore more coffee shops and cafés in Luang Prabang? Read about our round-up in the Top 10 Coffee Spots in Luang Prabang!