Trekking in Laos – Fair Trek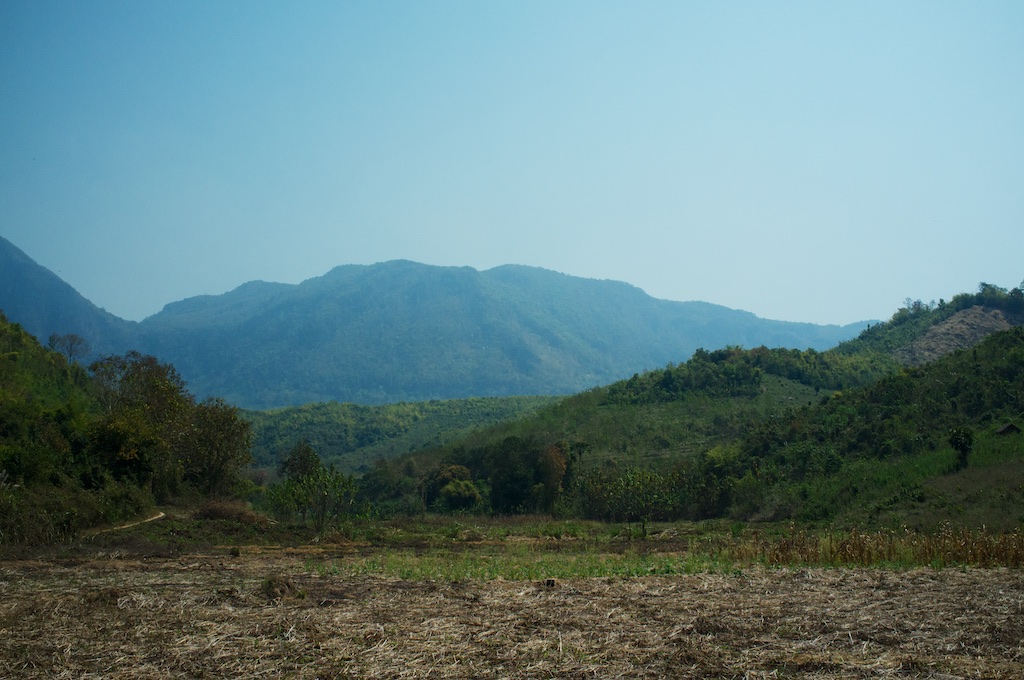 Go trekking in Luang Prabang, the Fair Trek way!
One of the most common activities that travelers seek to participate in when they come to Laos is trekking. While there are plenty of your standard, run-of-the-mill travel agencies offering a basic trek, Tiger Trail offers a trek that helps the communities you personally visit. Under their Fair Trek initiative, this one day trek to local villages around Luang Prabang is a challenging, yet rewarding way to see stunning landscapes and connect with diverse ethnic groups along the way. The best way to understand the livelihood of these people is to engage with your English-speaking guide. They are always willing to answer any question you may have, and will even teach you a few words in the local language!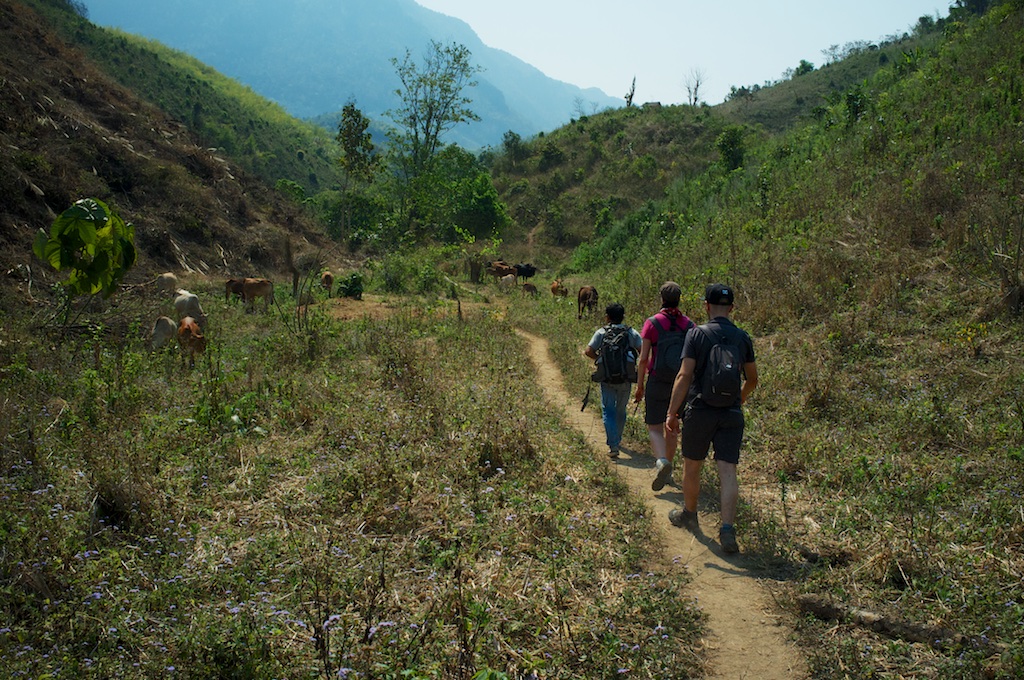 What is Fair Trek?

Fair Trek is a community-based tourism initiative that works with local communities in Laos to create authentic travel experiences that leave a positive impact. This initiative harnesses the positive impacts from tourism in order to help local villages become sustainable communities. By including local residents in the development of tourism, Fair Trek ensures that these communities have greater access to the economic and social benefits of tourism.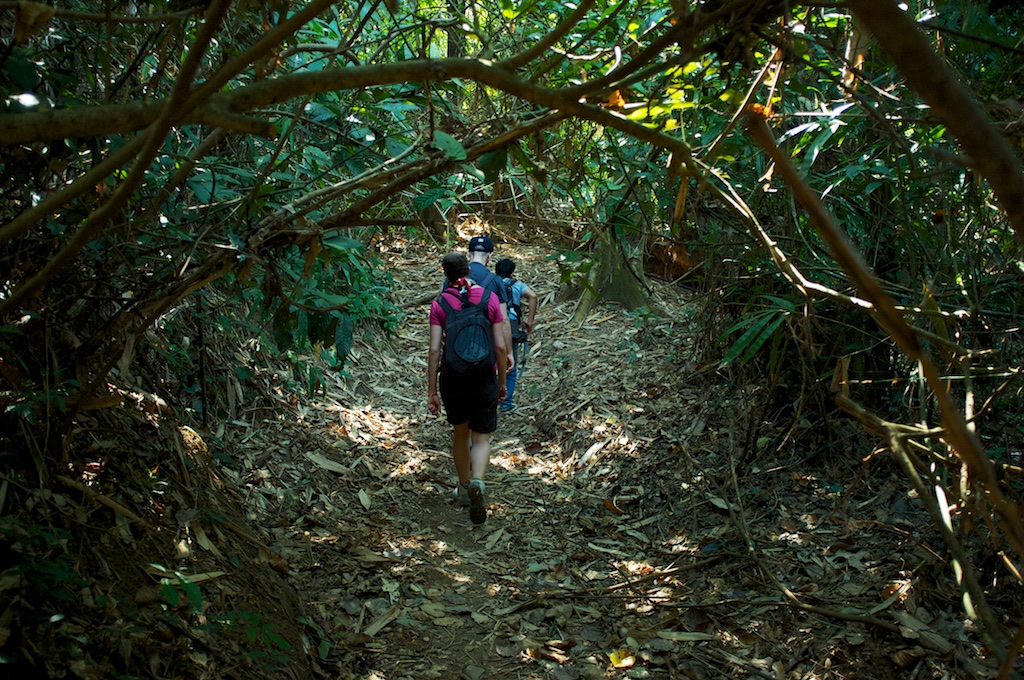 Exploring local life with Fair Trek
Our group began this Fair Trek by walking through lush fields, past glistening teakwood trees, and into local villages. Aside from the stunning views of the surrounding mountainous landscape, each village gave off a welcoming feel as our guide lead us through.
The first village our group entered was home to the Khmu ethnic group. One family in this village was in the process of warding off bad spirits through a pig sacrifice on this particular day. Suffice to say, it was an experience that few members of our group will forget.
After ducking under low, teakwood branches and trekking through forested trails up a steep hill, our group slowly approached a small Hmong village. This was at the point where we enjoy a delicious, packed lunch. While most of the Hmong villagers were out working in the fields for the day, there were plenty of pigs, dogs, and chickens curiously wandering around the village.
Our last village for this full day trek was home to the ethnic Lao group. We saw local people of all ages picking out river weed from the depths of the Nam Khan river and hanging it out to dry. Our guide mentioned that this is commonly done to produce the famous dried river weed snack known as khaipen [see photo below].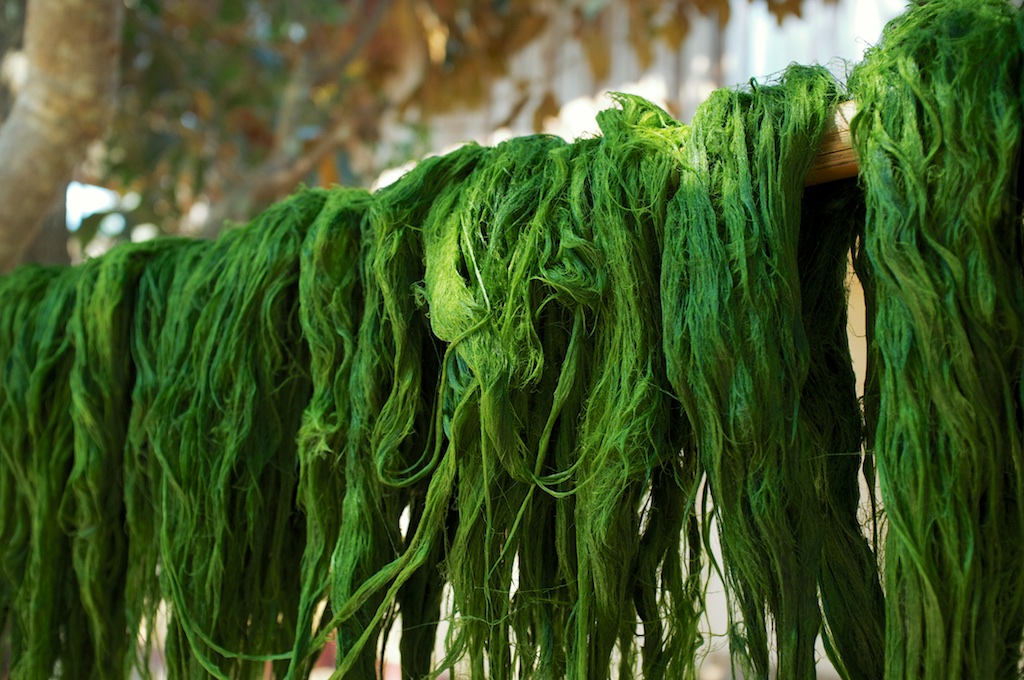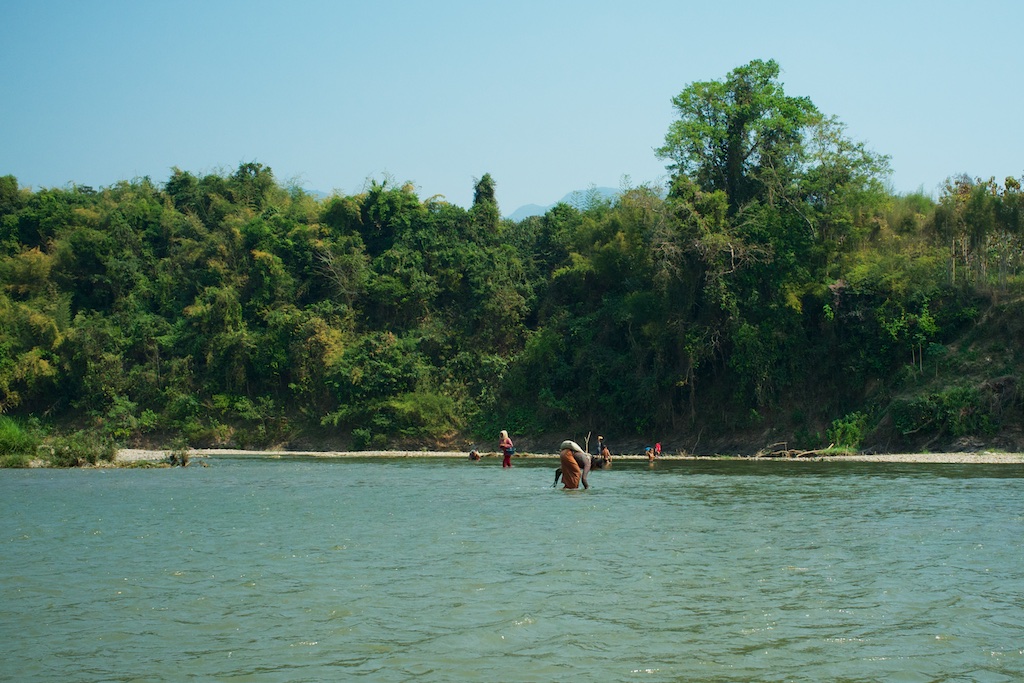 It was refreshing to conclude this one day Fair Trek with a relaxing, slow boat ride back to our drop off point to Luang Prabang. It is important to note that Fair Trek also offers similar programs with local home-stays in various villages and a comfortable retreat in their newly constructed Eco Bungalow. The Fair Trek initiative is certainly gaining a lot of traction in Luang Prabang. Why not book a tour on your visit to Laos?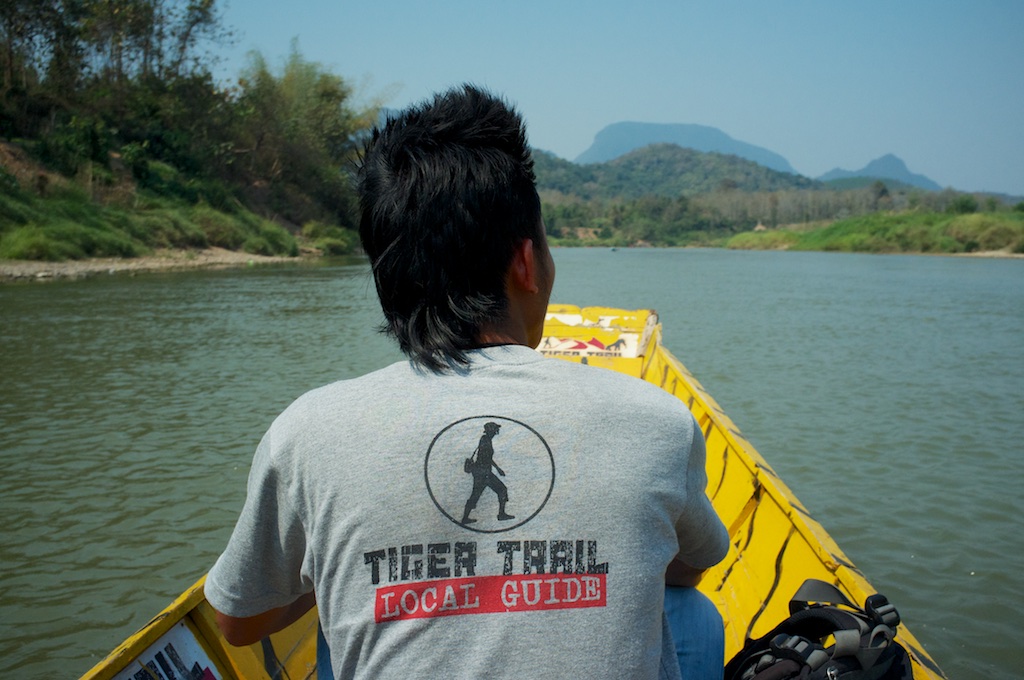 For more information on programs and the initiative, please visit the Fair Trek website!