Tiger Trail has been leading the way for unique and exhilarating adventures in Laos.  Part of the Tiger Trail mission is to encourage the development of skills for all of their guides so that they continue to improve their service.  This means offering specific training with professionals who can challenge the guides to learn new things.  Here's some photos from the training day where they had four stations focused on biking, kayaking, first aid and general customer service.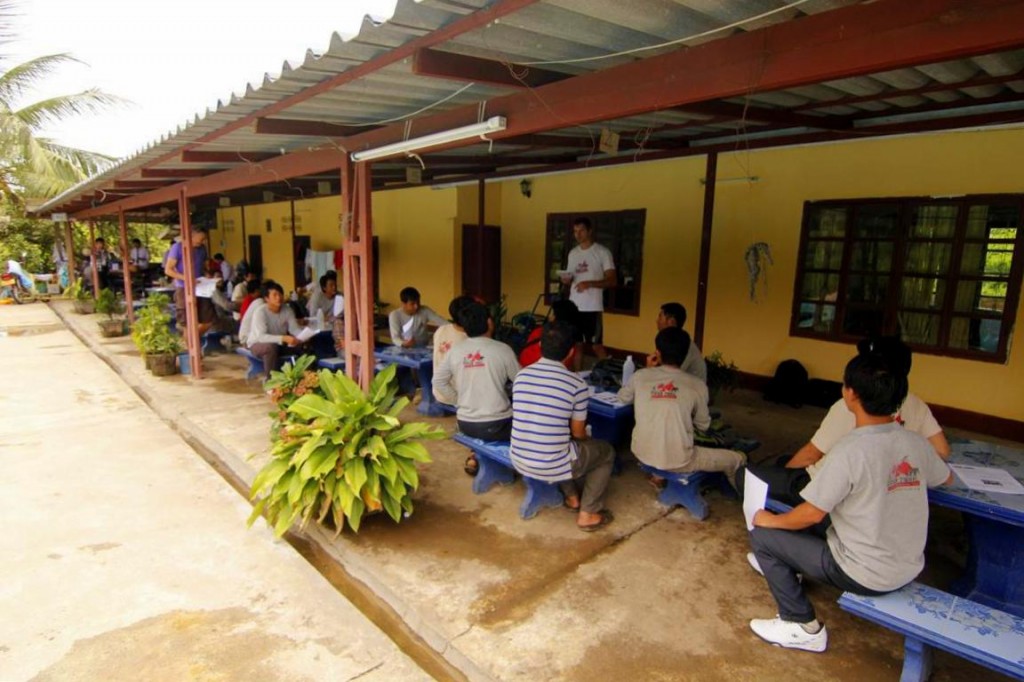 Above:  The guides gather to hear the goals for the day and go over the basic principals of customer service.  They discuss issues they face as different customers have different expectations and needs.  Its no always easy to be a tour guide!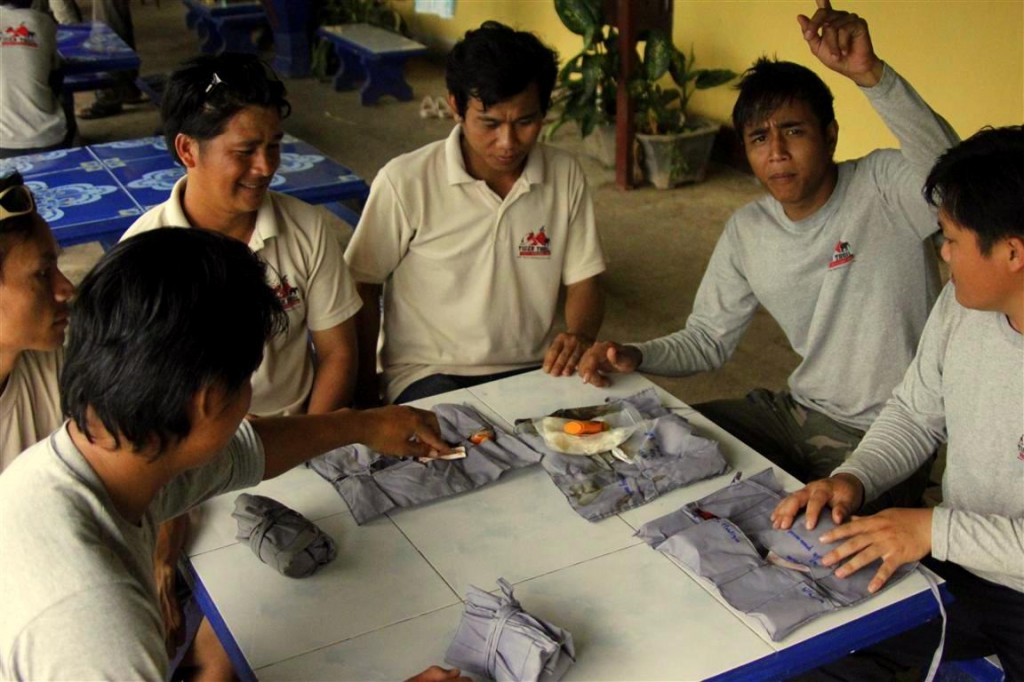 The guides learn how to use the items in their First Aid kits and get instruction on basic First Aid.  They also go over the emergency procedure for serious injury's or sickness.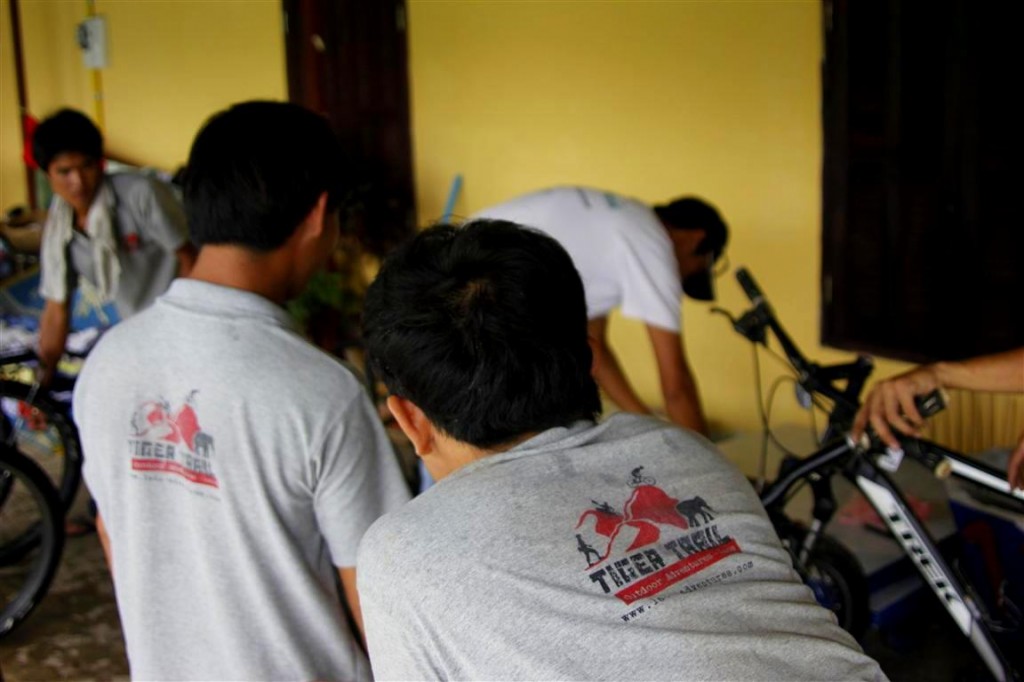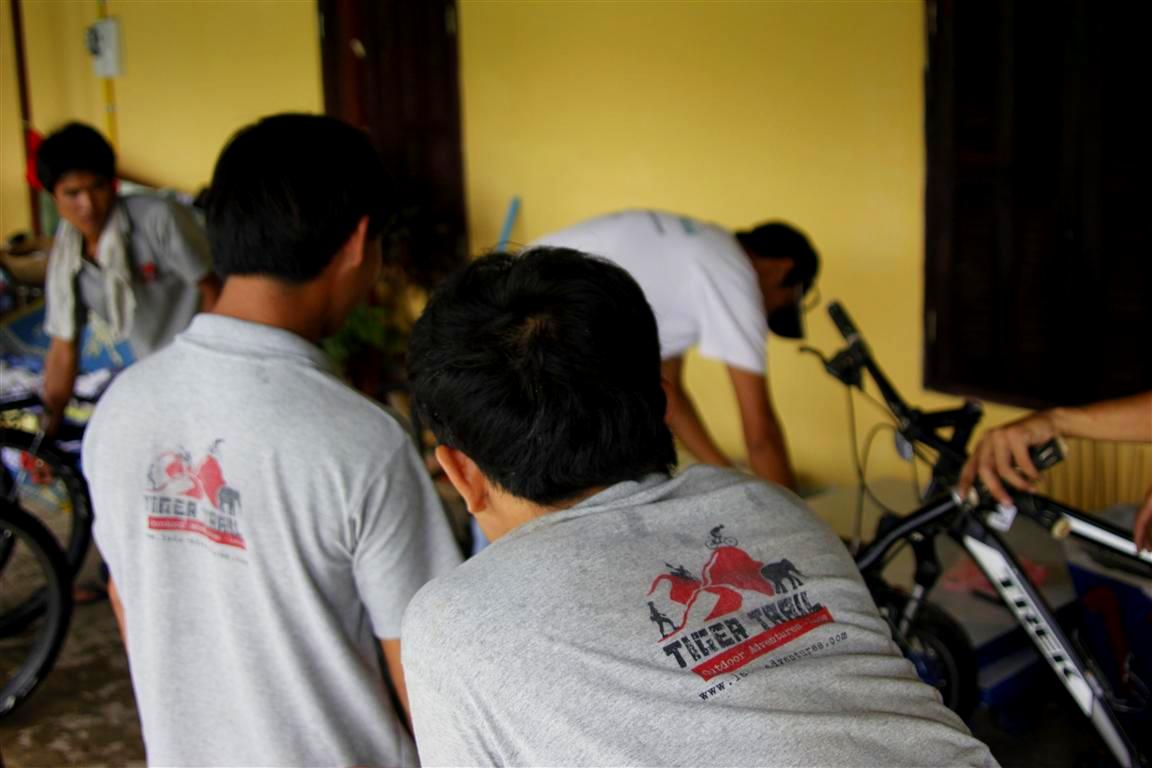 Above: Two guides watch as the instructor demonstrates how to remove and fix a punctured tire.  They pay close attention as they will do it themselves before the day ends.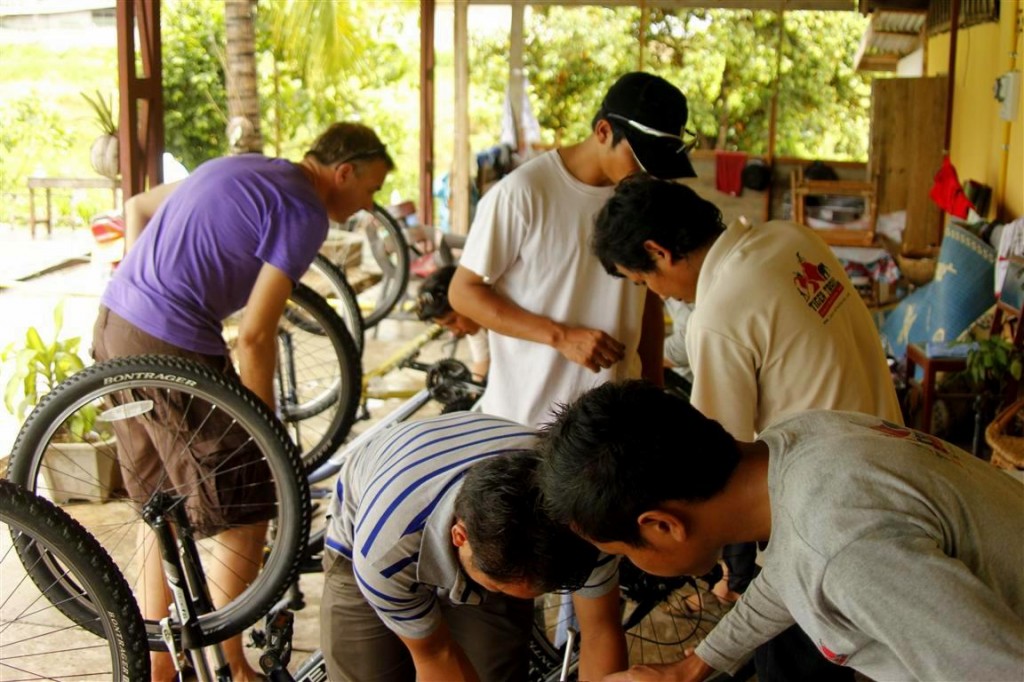 All of the guides learn basic bike repair.  They changed punctured tires, learned how to patch tubes, fix loose chains, adjust brakes and give basic biking instruction to customers.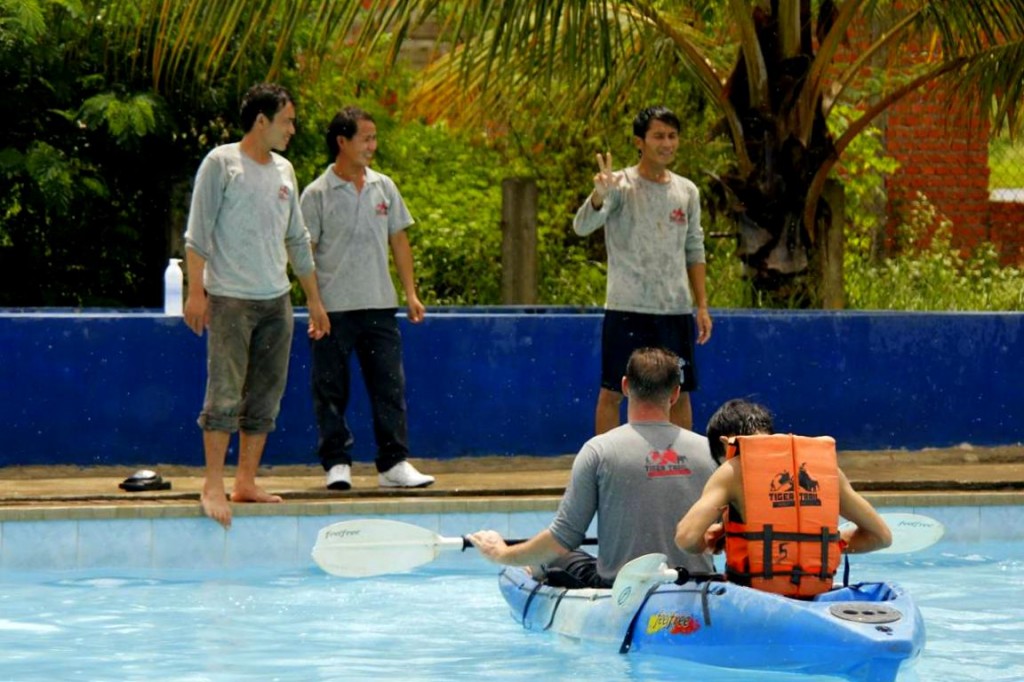 They even had kayak instruction in the pool!  The guides learned paddle control techniques and how to give instruction to customers.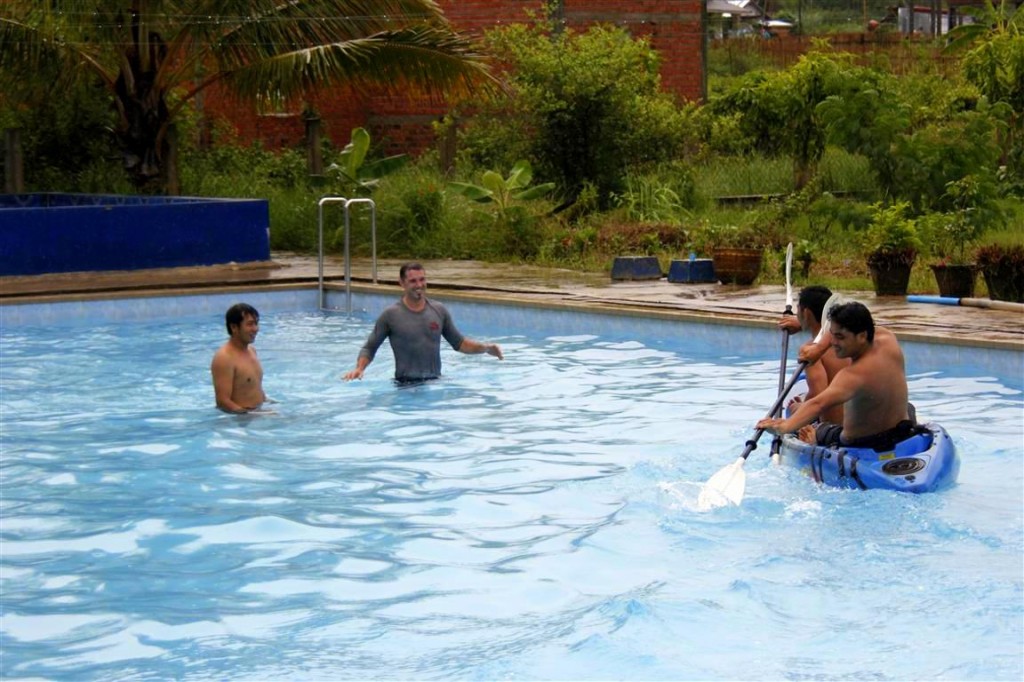 There was a lot of training but it looked like a lot of fun as the guides got to learn through experience.  The day ended with lunch and some beer to celebrate the guides hard work!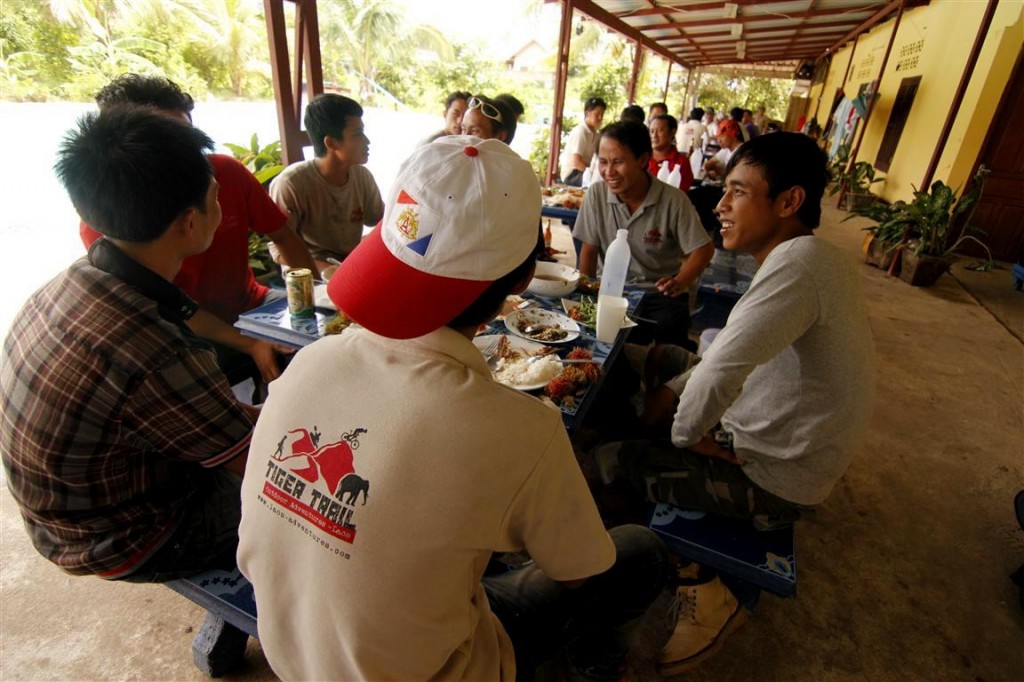 Tiger Trail guides continues to lead amazing adventures that offer cultural immersion through responsible and ethical tourism.  Come see the difference and ask about their tours at the office on the night market road in Luang Prabang or visit their website.