The Jungle Jar initiative was launched in late 2019 by Tiger Trail staff. A Social Enterprise centered around community empowerment and rural development using natural products that are readily available in rural areas to create quality bamboo water bottles.
Jungle Jar provides communities with income to help develop village infrastructure and provide money to the participating families to send a child to school or higher education. Rural communities are becoming marginalized and subsistence farmers need additional income and education to keep up with the changes.
The Village
Villagers will make bamboo water bottles in a local Khmu village that Tiger Trail has worked with for many years. The village has provided space for a workshop and Tiger Trail is building the workshop using recycled bottles, construction is underway.
The village is a Khummu community of 80 families and 45 minutes drive from Luang Prabang. The village is an ideal starting point for the program as they are no strangers to new ideas and have a successful homestay program that receives many international visitors including school groups from Tiger Trail Travel.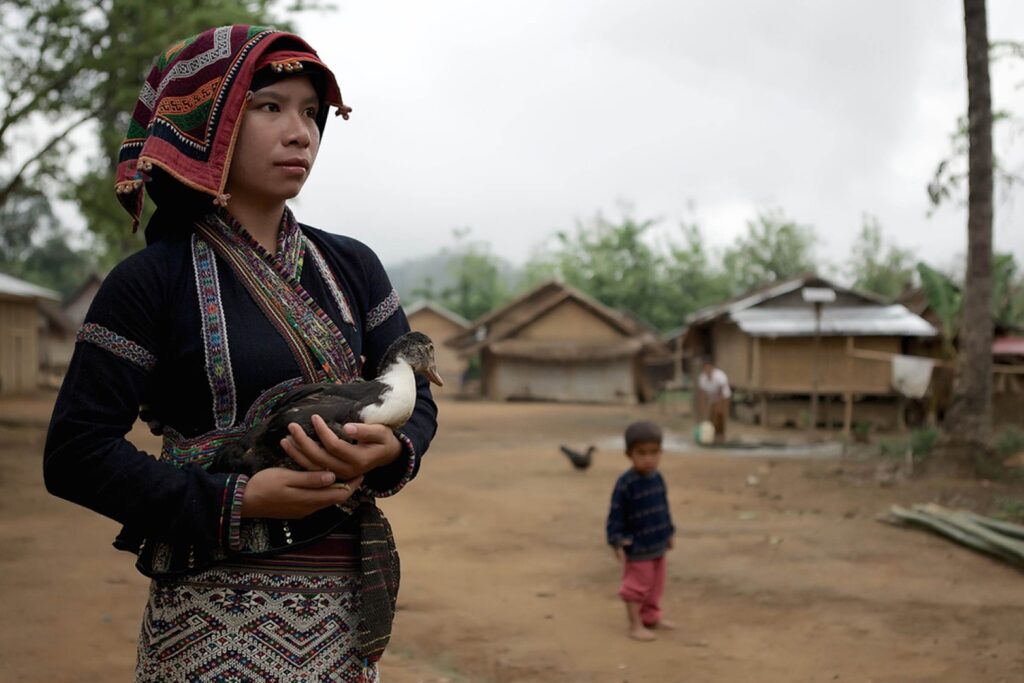 The Workshop
A circular space in the center of village 6m in diameter has been selected as a community workshop space for locals and tourists to share skills and learn handicrafts, this construction is made of reclaimed single-use bottles and is 25% complete.
The Bottle
Each bamboo water bottle is approximately 25cm high with a capacity 300ml, the closure is a single casting of food-safe silicone that creates an air-tight closing and is flipped open and pulled back to close. The bottle is a single piece of bamboo that is cleaned, cured, and dipped in a food-safe epoxy.
The Process
The bottles are be produced to order as we do not want this program to take away from the traditional lifestyle of the community. Families source the bamboo from the surrounding jungle and is soaked in a Borax solution to purify the bamboo and eliminate bugs and larvae in the bamboo. This is then dried and the bottle is shaped.
The bottles can be laser branded with company logos before sealing making a personalized product. Finished bottles are then sealed with a food-safe epoxy resin and left to cure in a bamboo shelter for 10-14 days.
Pricing
Each bottle retails at USD $15. This includes material costs, income for the village craftsman, villagers managing the programme, the village development fund, growth and equipment maintenance.
The village fund is used for health care school support, the building of public amenities such as roads, water supply and electricity, social welfare scheme, and members of the community can apply for funds for medical procedures and support if sick.
Local Market
The programme is used as an educational tool by international schools interested in Environmental science, business studies, and global issues. Tiger Trail Travel has 21 years of experience in Laos facilitating school group programmes and is taking bookings for school trips incorporating the Jungle Jar programme. Contact them today.