In anticipation of increasing numbers of tourists in 2022, today guides from Tiger Trail Travel are completing their Lao Safe COVID-19 training.
Under the current COVID guidelines governing international tourism to Laos, tour guides and drivers constitute one of the major points of contact for tourists and great hygiene standards at all times is a key factor in this guide and driver training.
"We all had some fundamental understanding of relevant hygiene procedures and standards, but the training made us aware of scenarios and practices most of us hadn't thought of previously," Mr. Kethavy Sisavath, one of the certified LaoSafe tour guides stated.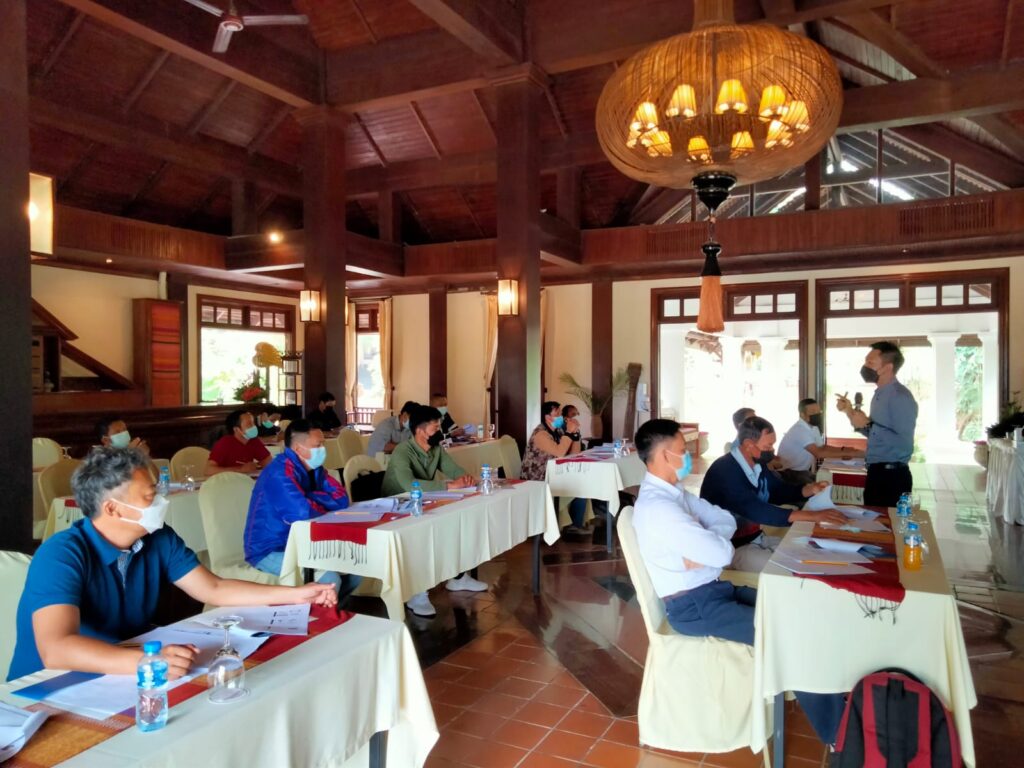 LaoSafe is a health and hygiene programme approved by the Ministry of Health (MoH) and the MICT and comprises a series of health and hygiene standards for different subsectors of the tourism and hospitality industry, including for accommodation providers, food and beverage (F&B) outlets, airlines, tour guides and drivers. The goal of LaoSafe is to both improve the quality of health and hygiene practices while building confidence in Lao PDR as a safe tourist destination.
The LaoSafe programme is supported by the Skills for Tourism Project (LAO/029), which is co-financed by the governments of the Lao PDR, the Grand Duchy of Luxembourg and Switzerland, and implemented by the Ministry of Education and Sports of the Lao PDR and LuxDev, the Luxembourg Development Cooperation Agency.