This past weekend, I and some friends made a visit to the Chinese Shopping Mall which opened in Luang Prabang, Laos just a few months ago. It really stands out, you can´t find a store like this anywhere in town.  In the shopping mall you can find pretty much everything, from groceries, washing machines, flat screens to shoes, clothes and IPads. As expected most brands are Chinese but there are some western products as well. This is one of many signs that show the increased development in Luang Prabang influenced by Chinese investments; one of the reasons Hillary Clinton came to visit Vientiane, Laos last week.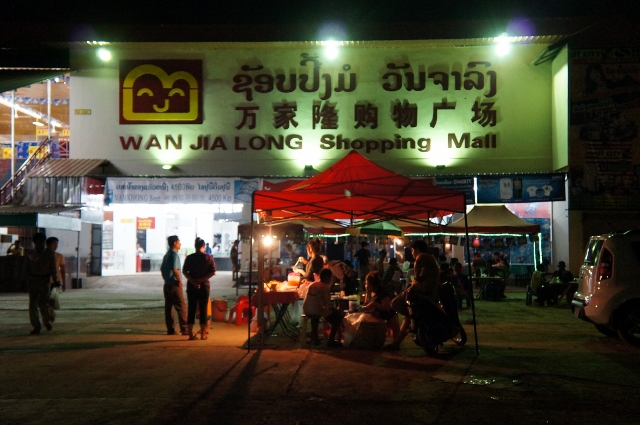 Despite the many different products that the shopping mall offers, what seems to draw most attention is that the shopping mall has the cheapest beer in town, one big BeerLao for only 5 000 kip which is  -,60 USD cents. That is cheap!
Supposedly, while the women are inside shopping, the men wait patiently outside while enjoying cheap BeerLao – quite a marketing stunt. Apparently, it is also a good place to check out the ladies!
Outside the exit, the mall has two children's rides that are very popular, and often makes the parents stay even longer! We were there for three hours!
That's the latest from me, the Fair Trek intern. Look for my next post which will be about a village home stay that I am doing this week!