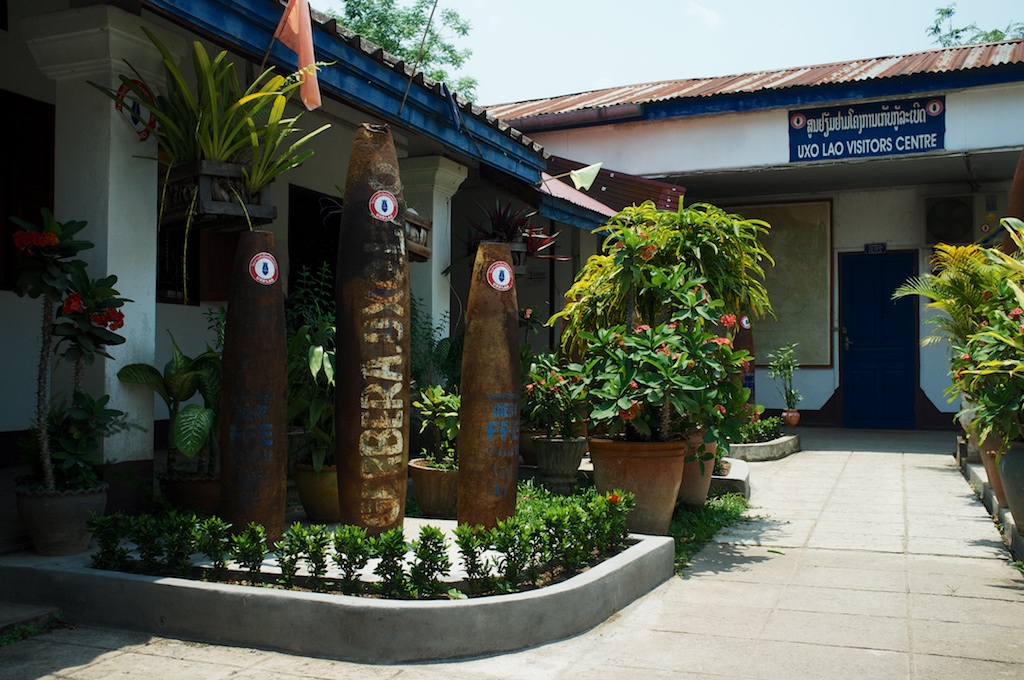 The UXO Laos Visitors Center is easily one of the most important places to visit in Luang Prabang. It features a simple, but highly informative exhibit that details some of the more disheartening consequence of being heavily bombed during the Vietnam War.
This important museum in Luang Prabang features an extremely informative exhibition on the existence of UXOs (unexploded ordnance) in Laos, and the efforts being taken to help clear them. It is quite unfortunate that Laos is one of the most heavily bombed countries in the world, and the impact of UXOs are still being felt to this day. By visiting this UXO center, you will gain a good understanding on how Lao people cope with UXOs and other dangerous remnants from the war on a daily basis.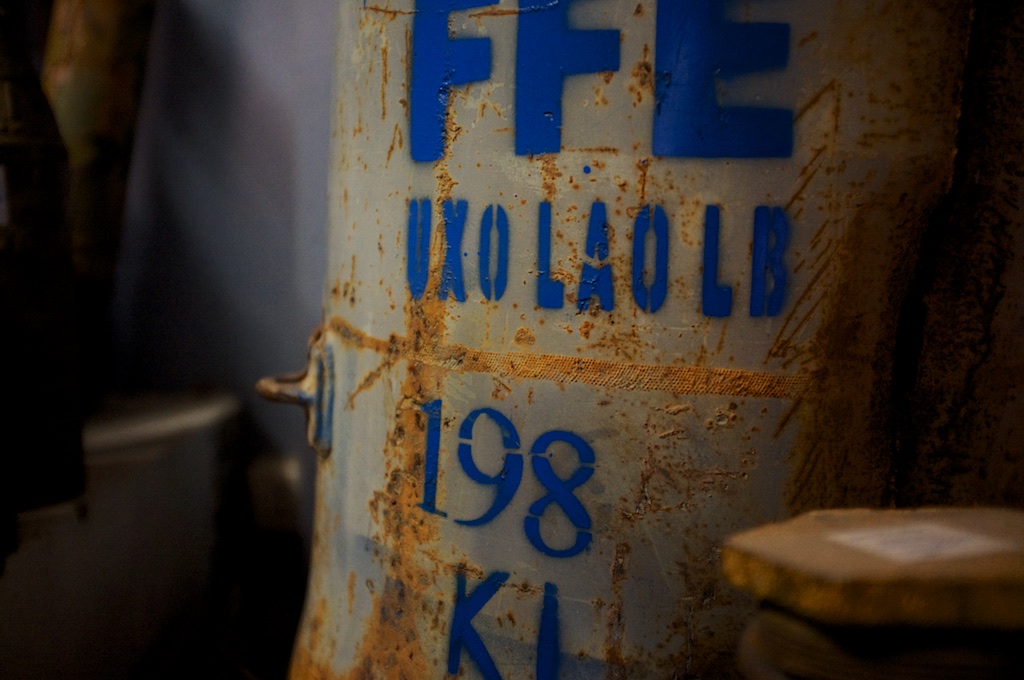 Established in 1996, the Lao National Unexploded Ordnance Programme (UXO Lao) is the UXO National clearance operator that works in the nine most heavily impacted provinces. This organization helps clear land for agriculture, community purposes (e.g. schools, hospitals, temples, and water supply) and other developmental goals. They also conduct educational activities that aim to teach risk-reduction methods to children living with the danger of UXOs in their communities.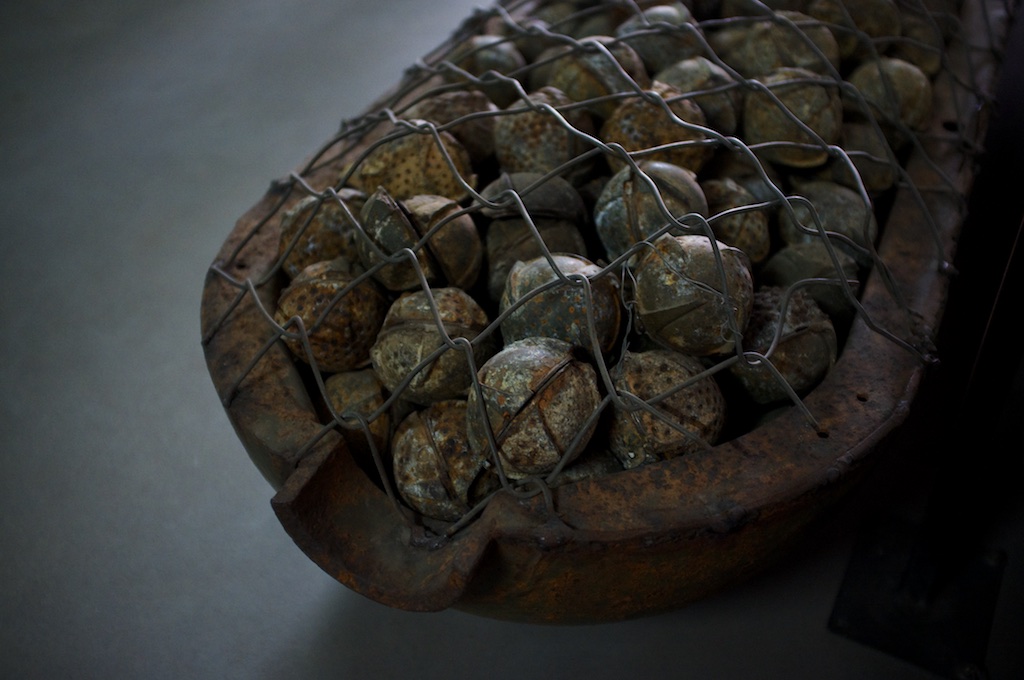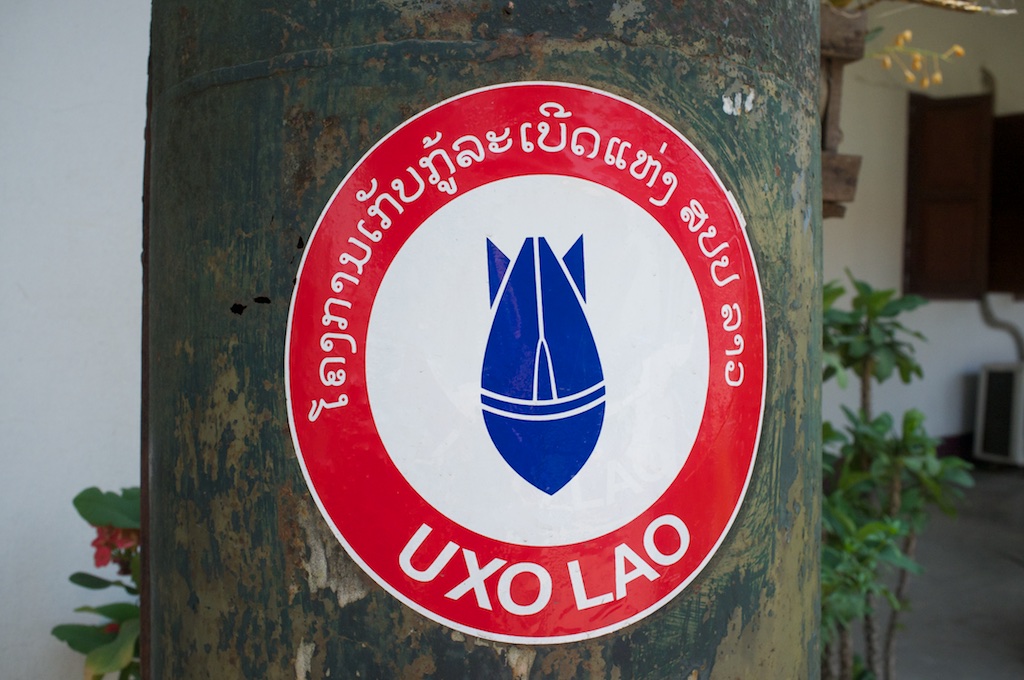 The UXO Laos Visitor Center is open from 8:00 am to 4:00 pm on Monday through Friday. The admission to the museum is free, but donations are welcome to anyone who enjoys their visit.
Short on time? We recommend joining Tiger Trail Travel's half day UNESCO City Tour. Hop in a minivan around town that includes a visit to certain highlights around town, including the UXO Museum. Contact Tiger Trail Travel for more information.