The Living Land Farm in Luang Prabang
The Living Land Farm is a Community Enterprise in Luang Prabang, run by local staff for the sole benefit of Lao people. They are probably most well-known for their exciting 'Rice is Life' tour, where visitors get to experience first-hand what it takes to grow and cultivate rice. With their new addition of the Sunset Cocktail and Cultural Show, we feel there is an entirely new reason to come to the Living Land Farm in Laos! It is also currently the Green Season, and it is the ideal time to come enjoy vistas of lush paddy fields in the countryside.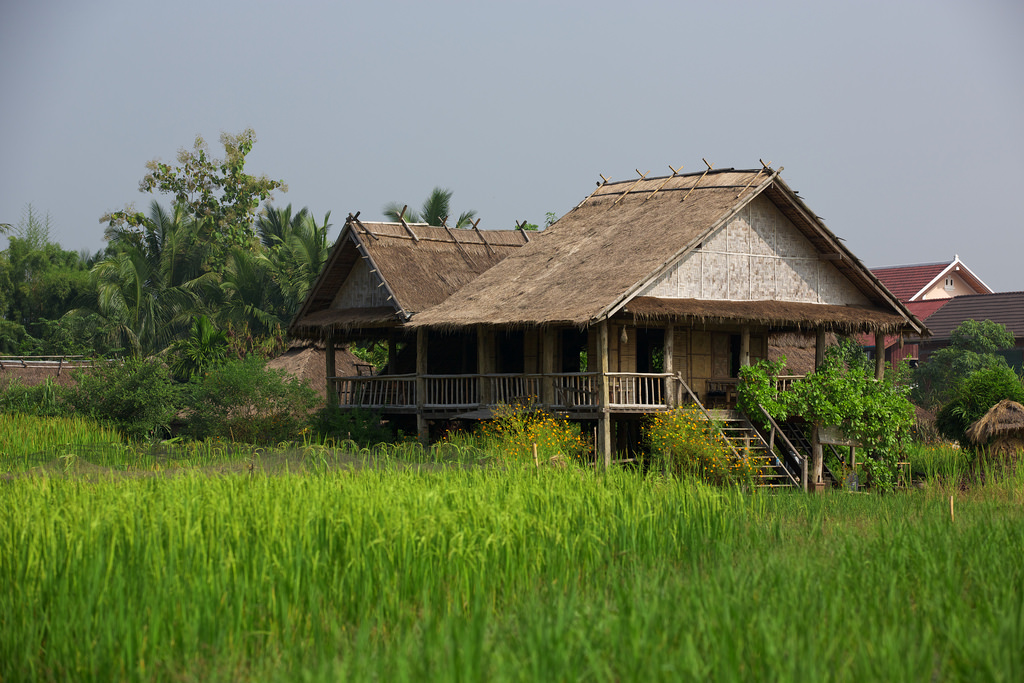 Sunset Cocktail and Cultural Show
The evening at the Living Land Farm begins with welcoming staff offering refreshing 'Lao Lao' sunset cocktails, juice or water, all accompanied by delicious appetizers made with organic produce grown right on their farm. You will hear sounds of traditional music being played by talented musicians on traditional Lao instruments. All these elements come together to create a relaxing and beautiful setting while the sun begins to set behind the mountains. As you enjoy the atmosphere, you and your guests are encourage to explore the grounds and mingle with the staff who are happy to talk about their home on the farm.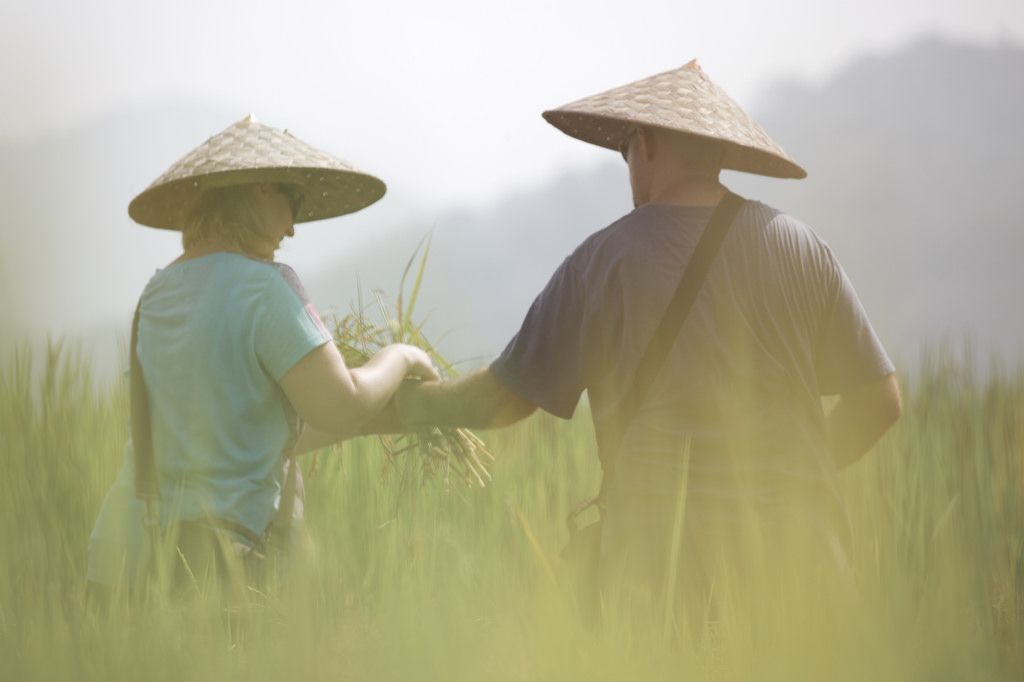 As the sun goes down, candles are lit to help create a magical atmosphere amid the rice fields. A small fire begins to crackle and their cultural show begins. Your eyes will be delighted by the bright colors of Lao garments as dancers move in on stage. These dancers will take you on a journey back in time, performing traditional dances representing and celebrating the diverse, cultural traditions of Laos.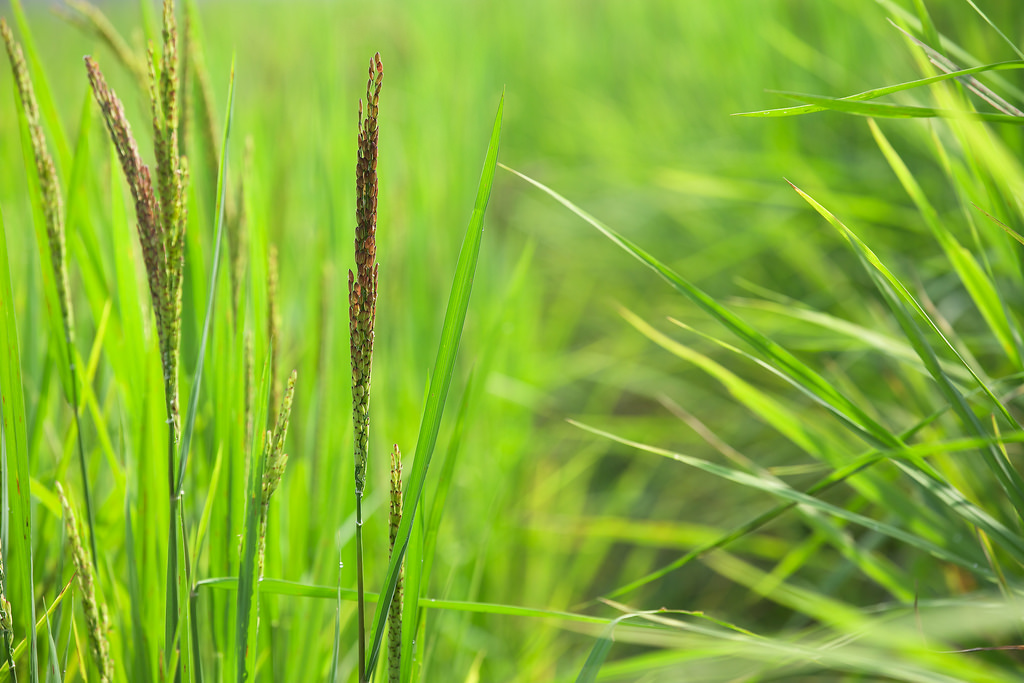 The Living Land Farm in the Green Season
If you would like to visit the Living Land Farm during your trip to Laos, please contact Tiger Trail Travel for detailed tour information and to book your reservation for the Sunset Cocktail and Cultural Show! Tiger Trail Travel also offer tours for the Rice is Life Experience as well.
Visit Laos during the Green Season to experience the Living Land Farm at its greenest!