Richard Barrow has been a writer of online Thai travel guides and travel news for nearly 30 years. Below he writes about his recent experience on getting the train from Bangkok, Thailand to Vientiane, Laos. We are lucky he has also taken so many great photos so we can follow his experience, thanks Richard!
I recently embarked on a train journey from Bangkok to Vientiane, and then continued on the Laos-China Railway to the Chinese border and back. Here is a THREAD 🧵 with all the details. Feel free to repost and share it with your friends. #RailTourism #Thailand #Laos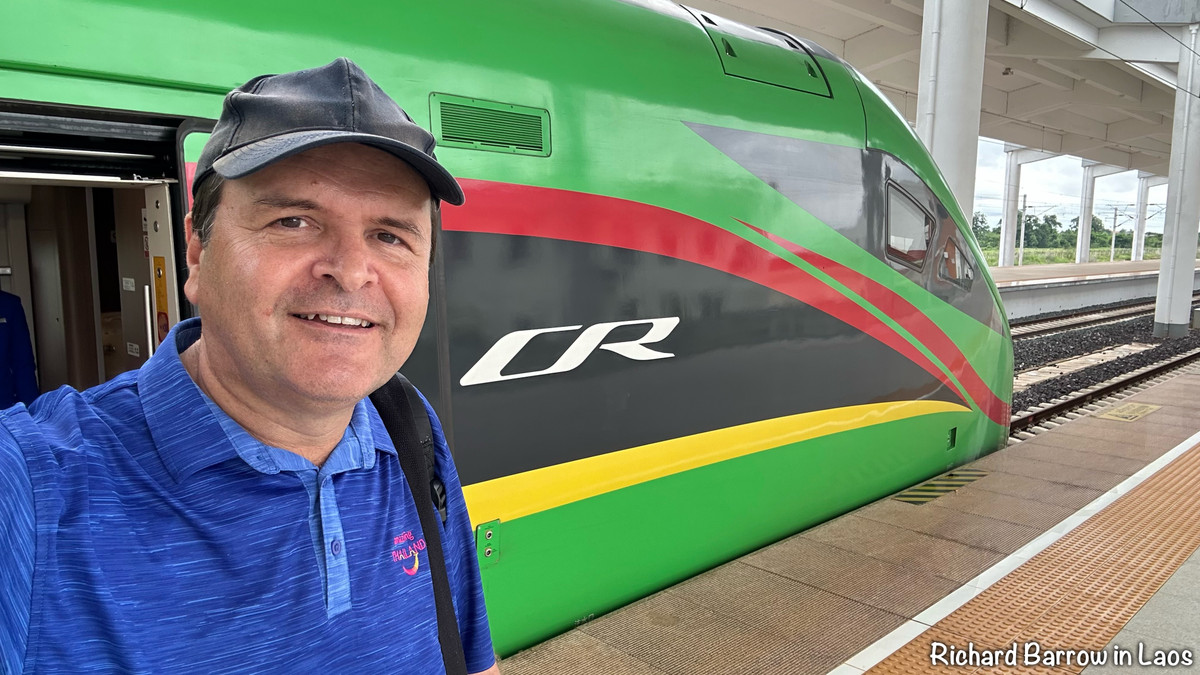 My journey started at Krung Thep Aphiwat Station in #Bangkok. There are three trains you can catch to Nong Khai. The day train starts at only 251 Baht, but I recommend Special Express No. 25. It leaves at 8:25pm and arrives at 6:25am. A sleeping berth start from 894 Baht.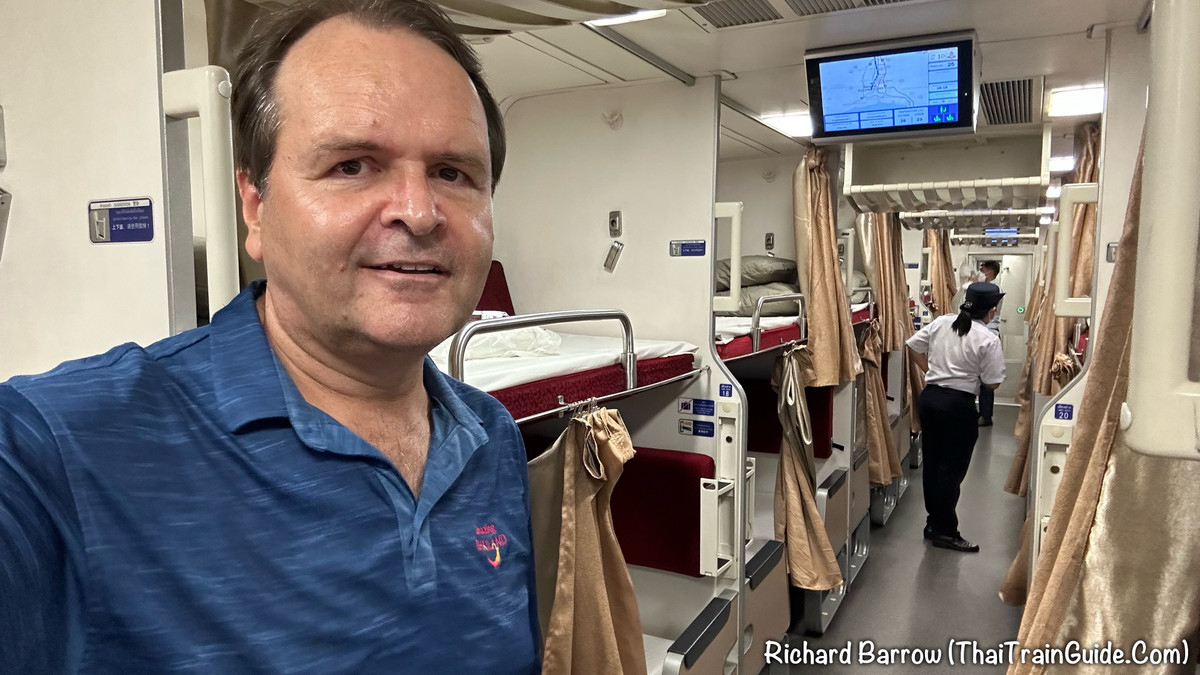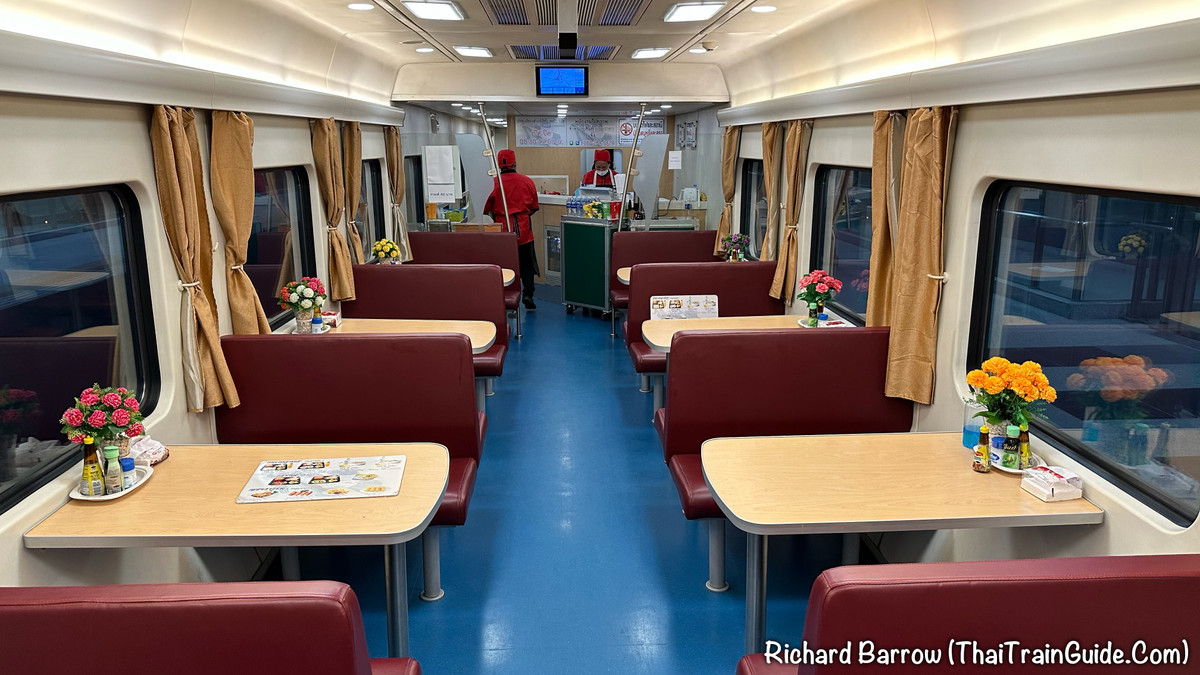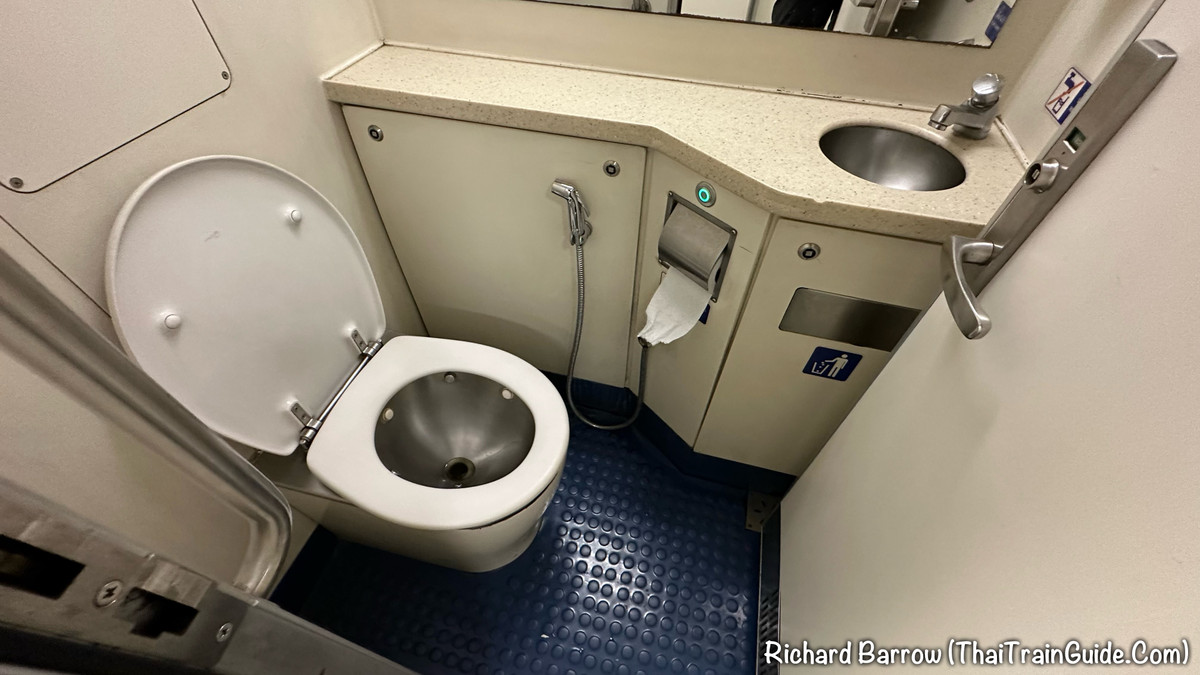 At Nong Khai Station, you need to switch to the shuttle train to cross the Friendship Bridge into Laos. This goes at 7:30am. Don't worry, they wait for the Bangkok train if it's late. Thai immigration is at the station. Quick and easy. The 15 minute journey costs 20 Baht.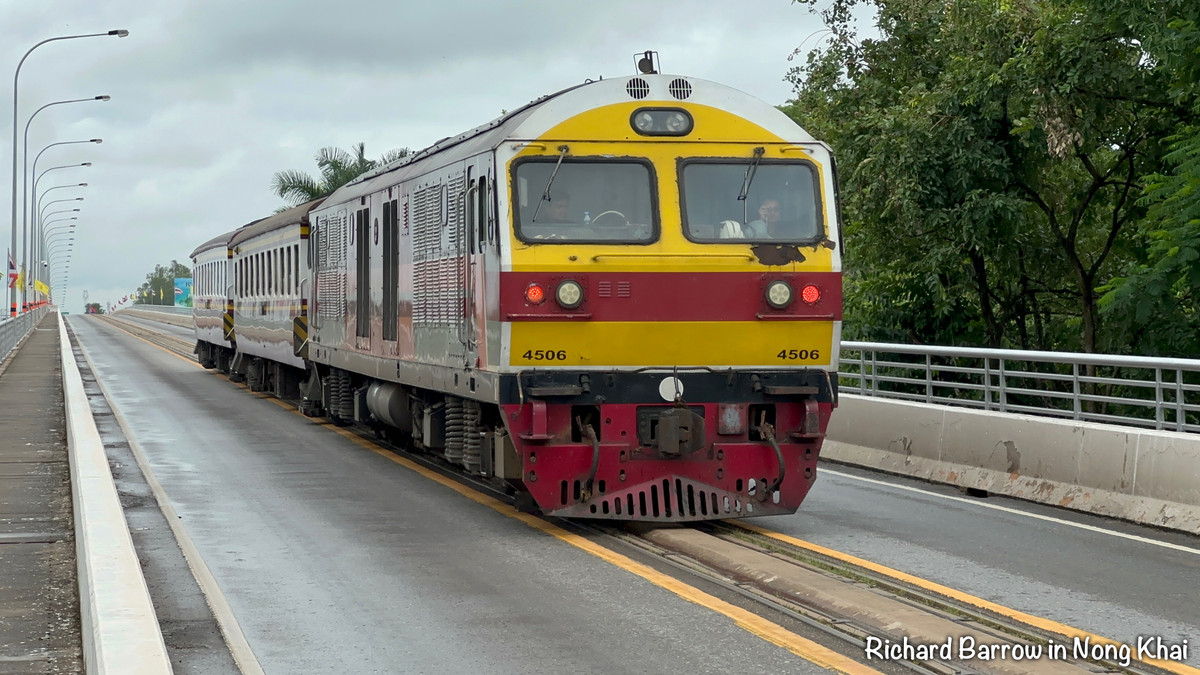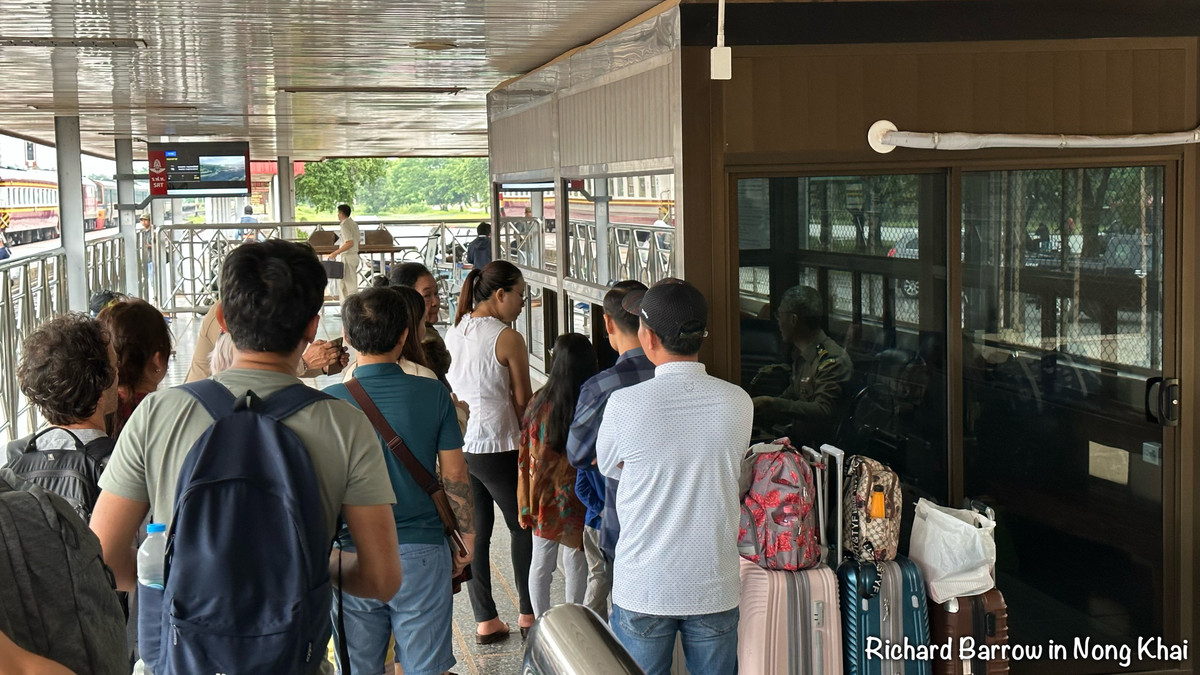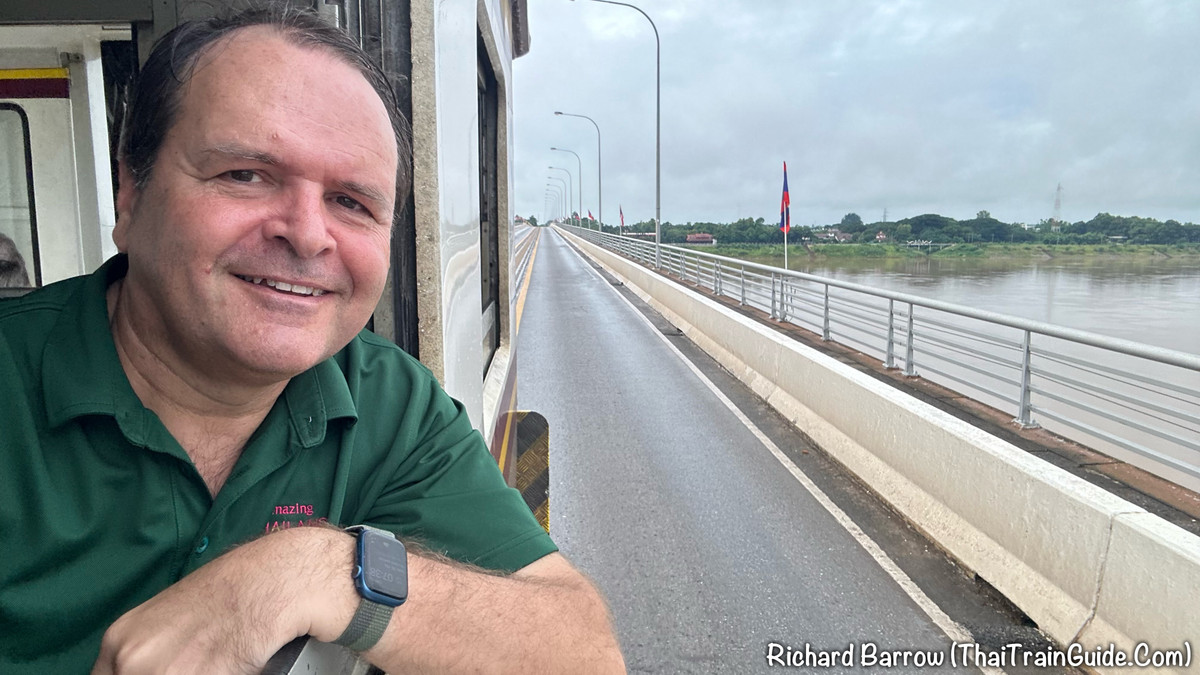 The shuttle train across the border from Nong Khai Station to Thanaleng Station in Laos goes twice daily. 🚂 Nong Khai Station: No. 481 (departs at 7:30am) and No. 483 (departs at 2:45pm) 🚂 Thanaleng Station: No. 482 (departs at 10:00am) and No. 484 (departs at 5:30pm)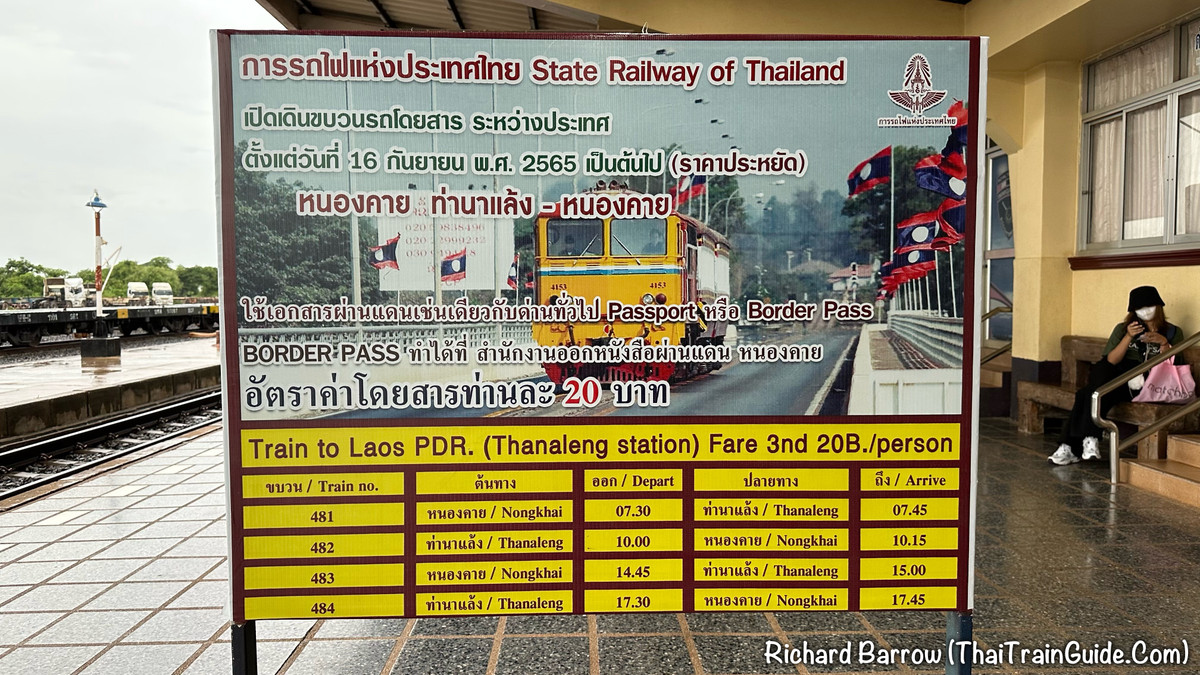 At Thanaleng Station, we had to go through Immigration. There's a separate window for Visa on Arrival. This cost me $40. It was quick as there weren't many passengers on the train. While I was queuing, someone asked if I wanted a shared taxi to Vientiane. 200 Baht each.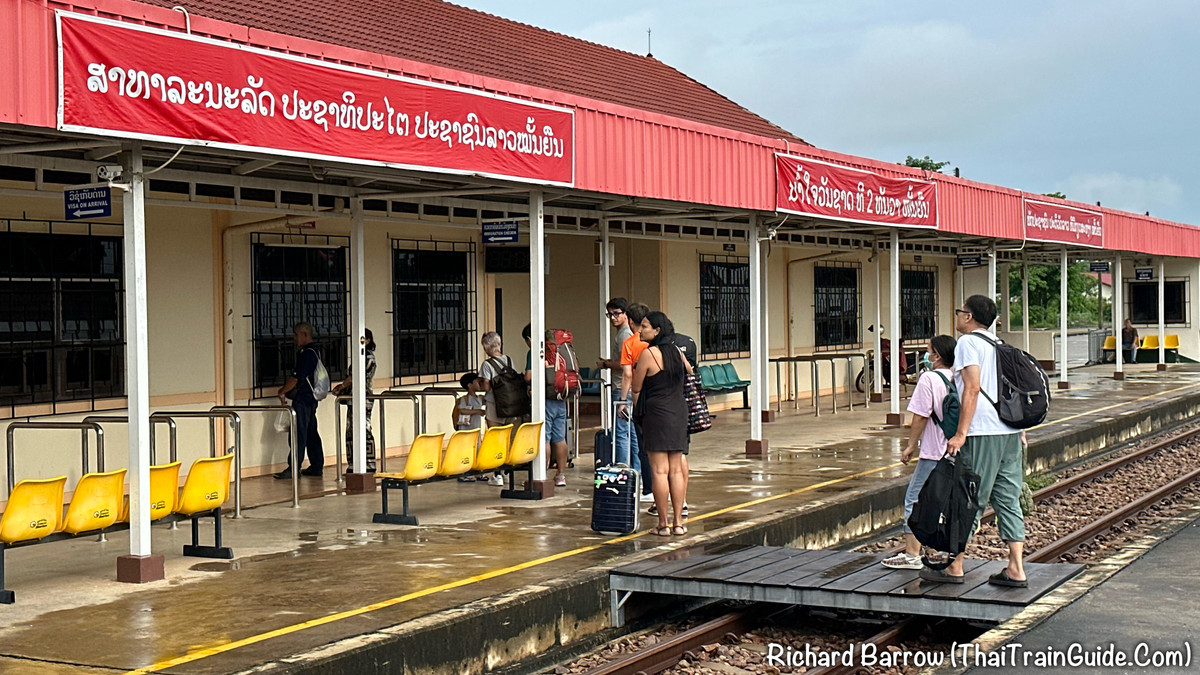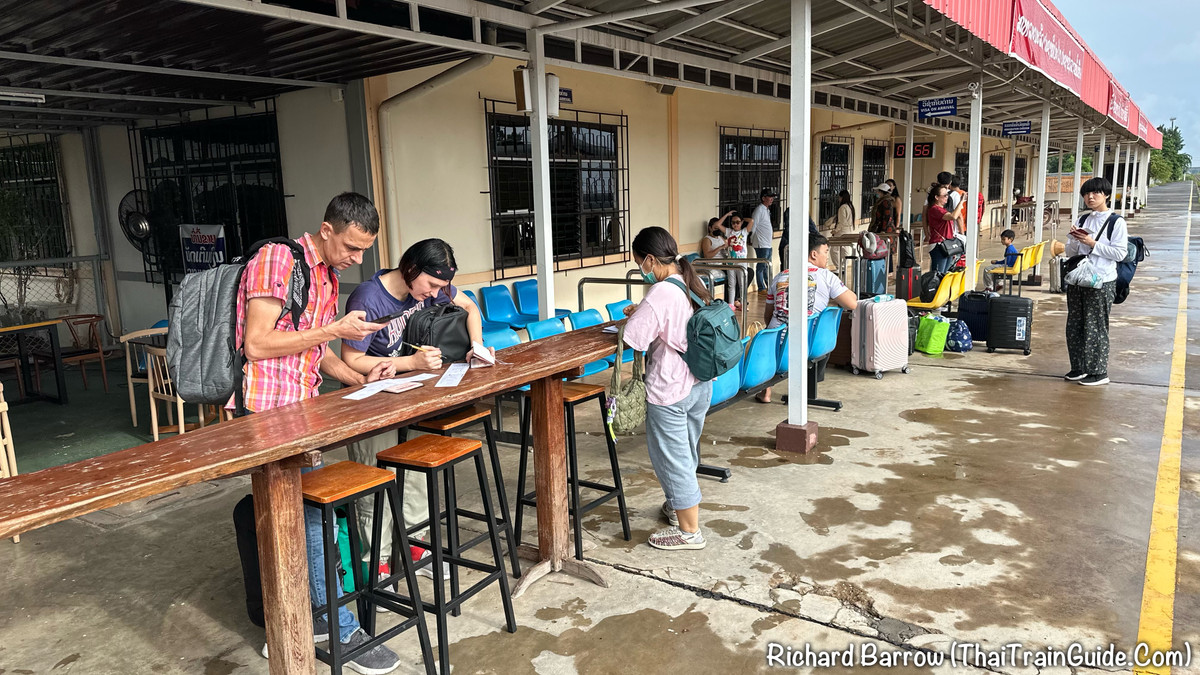 The 16km journey to the city took 30 minutes. They have actually built a new terminal station 7.5km closer to the city called Vientiane Railway Station (Khamsavath). Once it opens, you will be able to catch a train all the way to Bangkok from here without changing trains.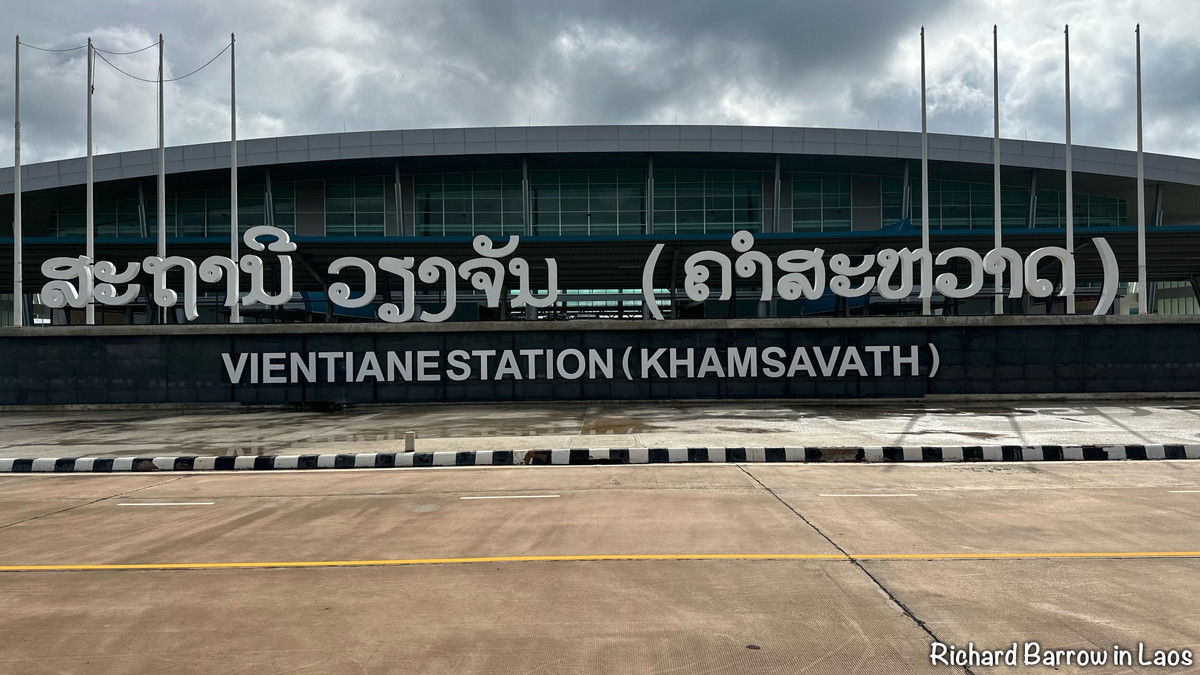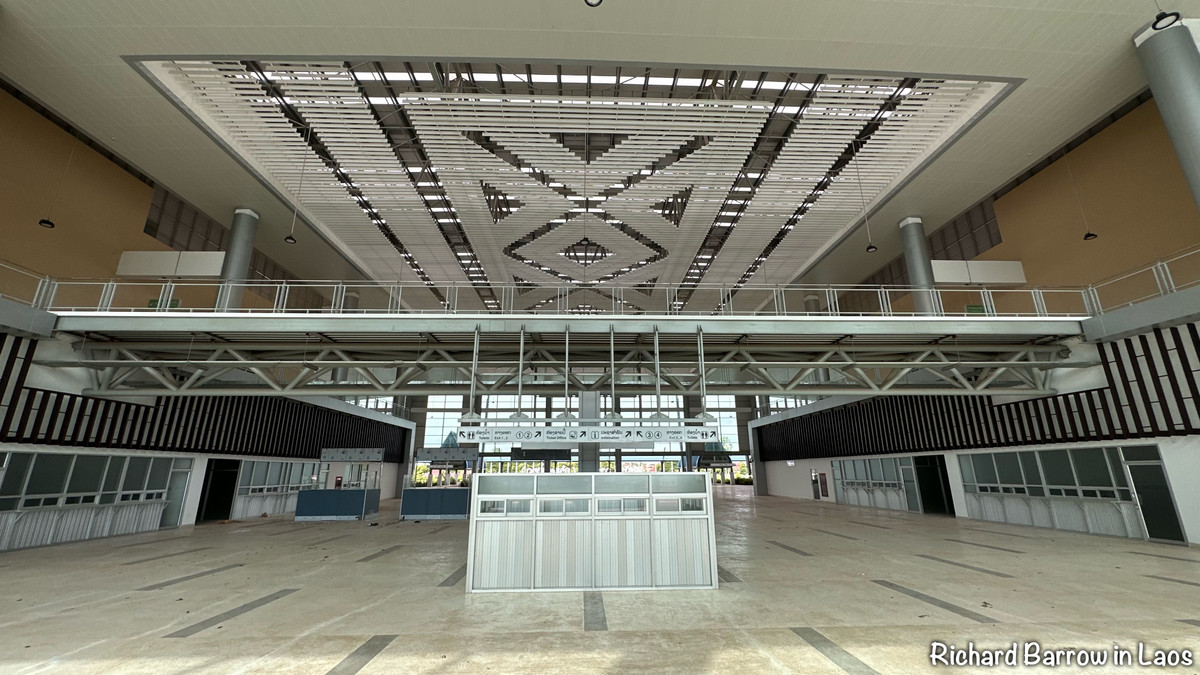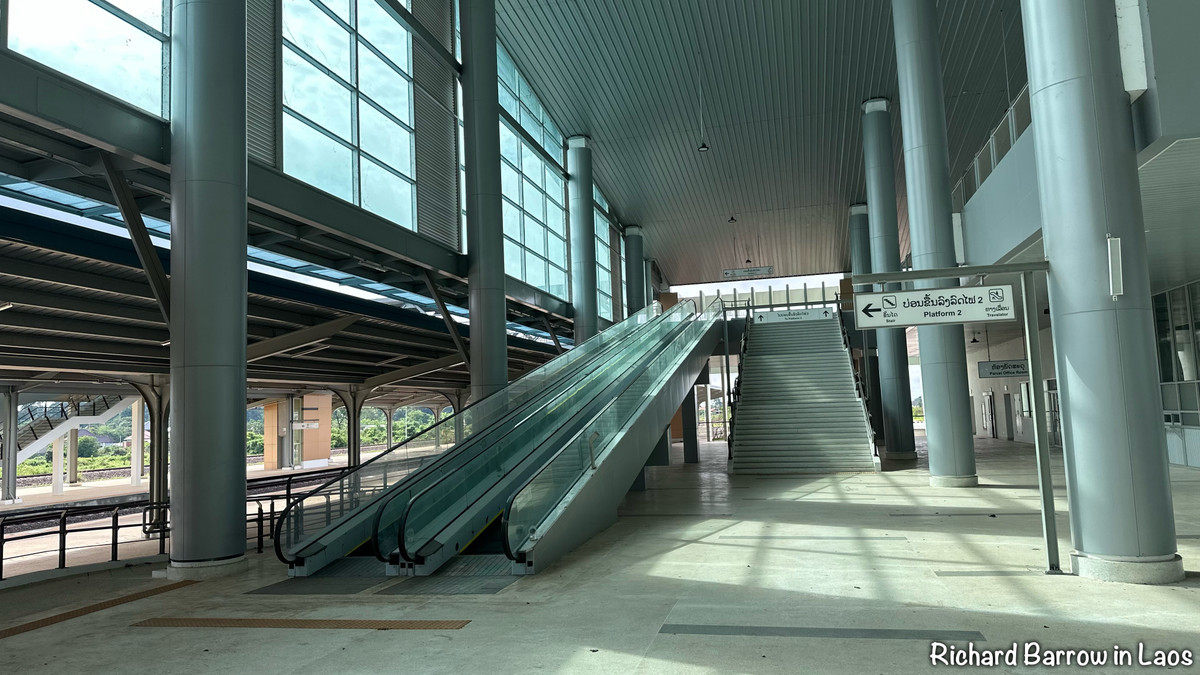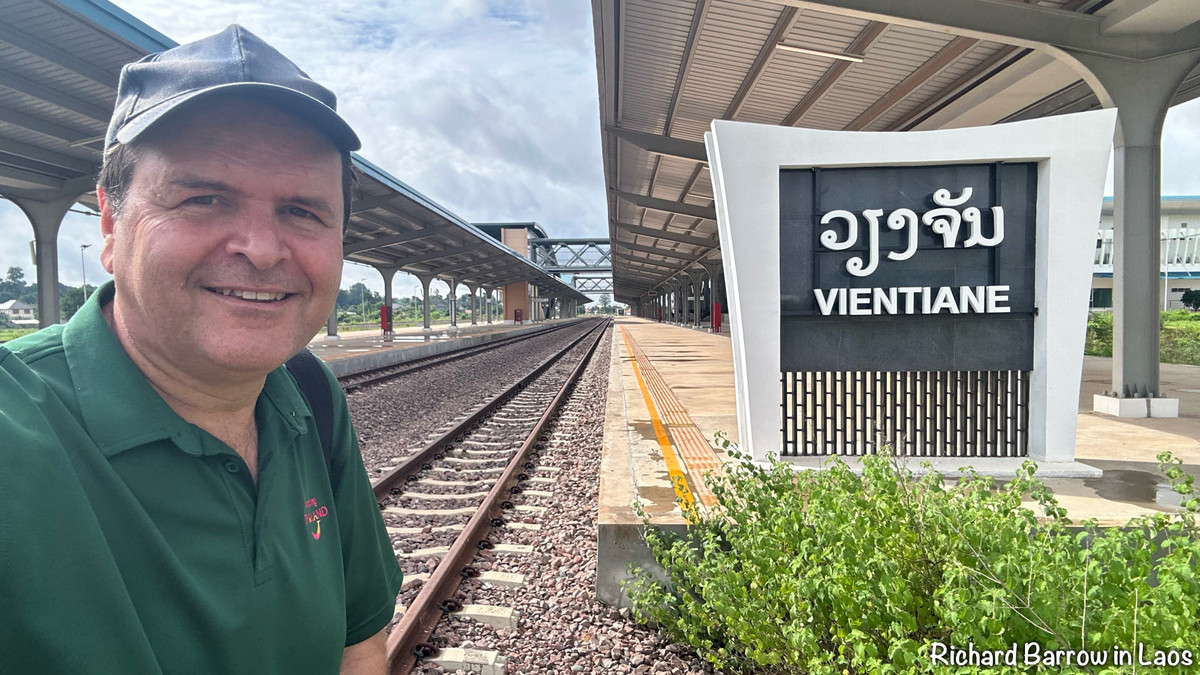 For this trip on the Laos-China Railway, I used 12Go. It's not easy for foreigners to buy tickets, particularly if they are outside of the country, so I decided to use 12Go for my first trip. There are other agencies available. ✅ Route options: thaitrainguide.12go.asia/en/travel/laos
12Go has package options for taxi + train ticket. I decided to go to the station by myself as I wanted to test out the alternatives. The are two ride hailing apps in Laos, Loca and inDrive. The latter is cheaper. There's also a bus and shared minivan which is a lot cheaper.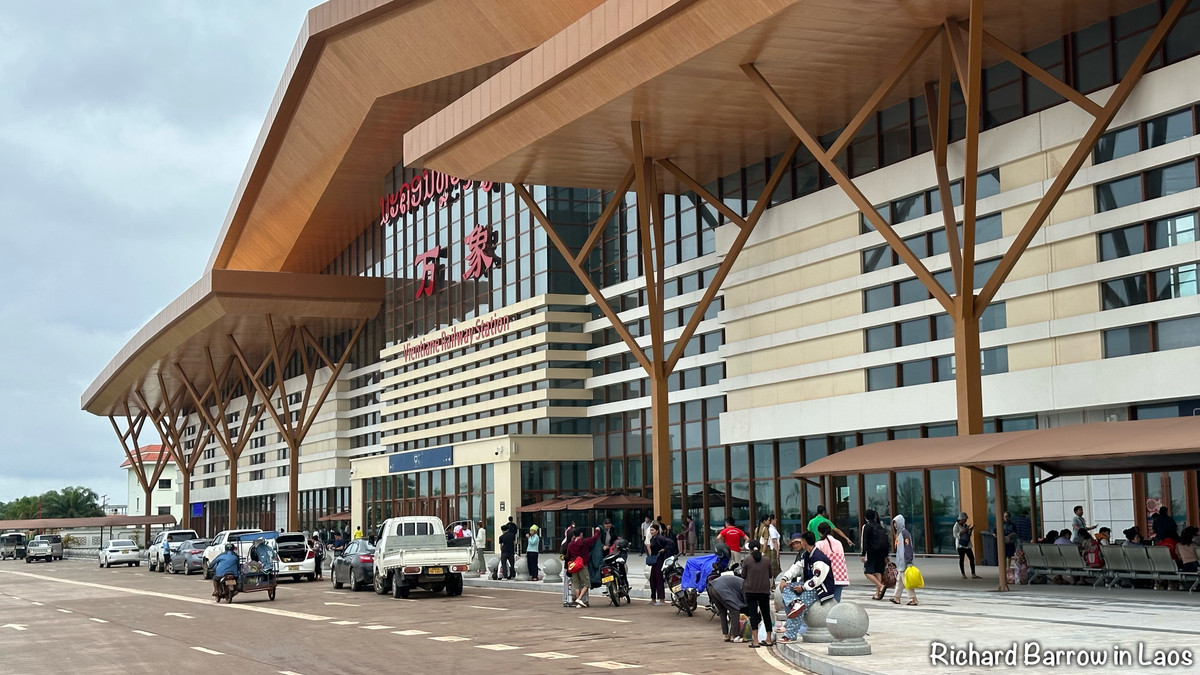 12Go told me that I would either get a ticket that would be delivered to my hotel or an e-ticket which they would e-mail me. Luckily I got the latter. At the station I went to the ticket office first. They scanned the QR Code in my e-mail and then printed out the ticket.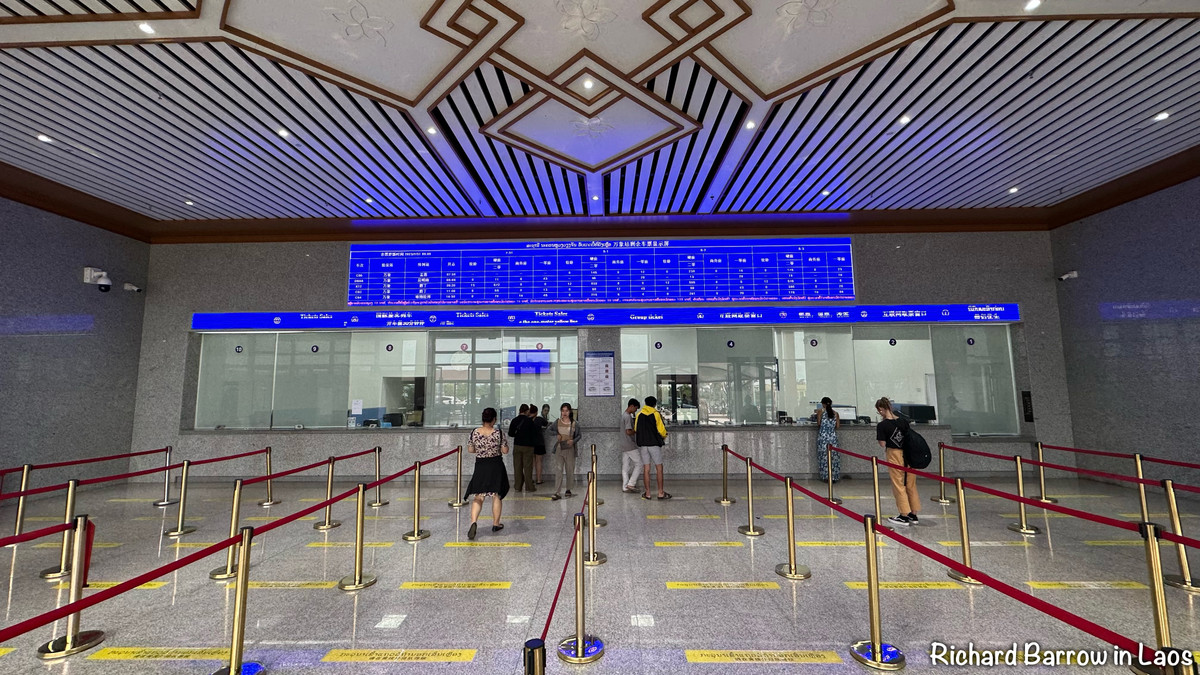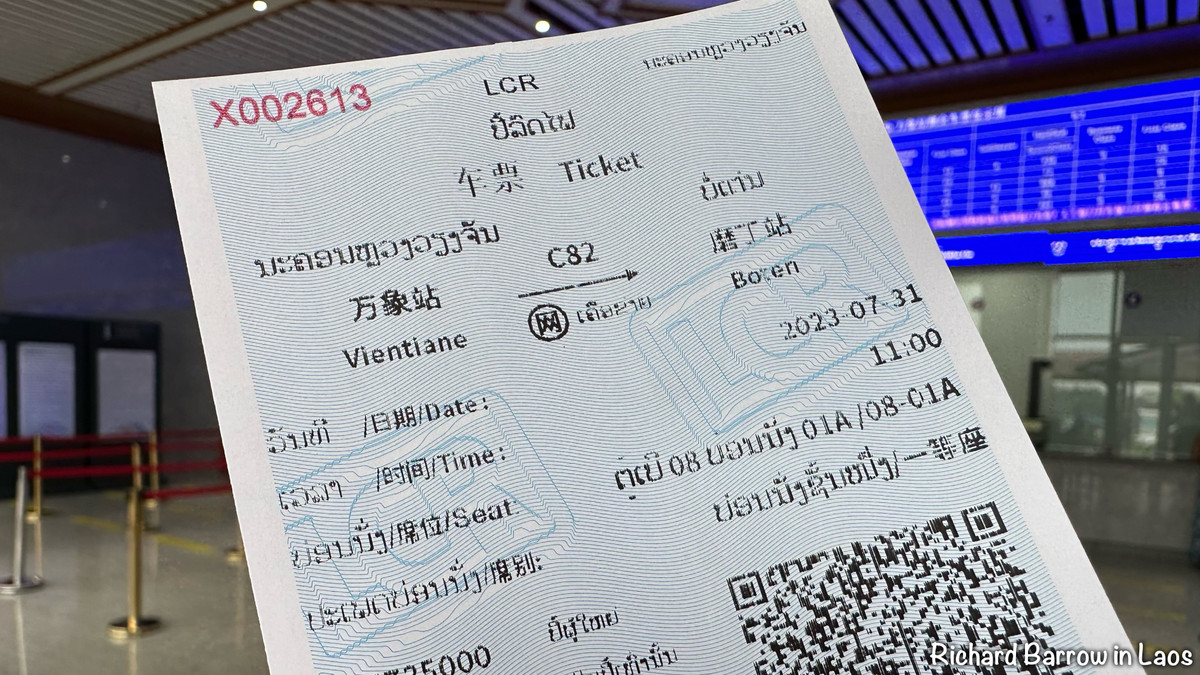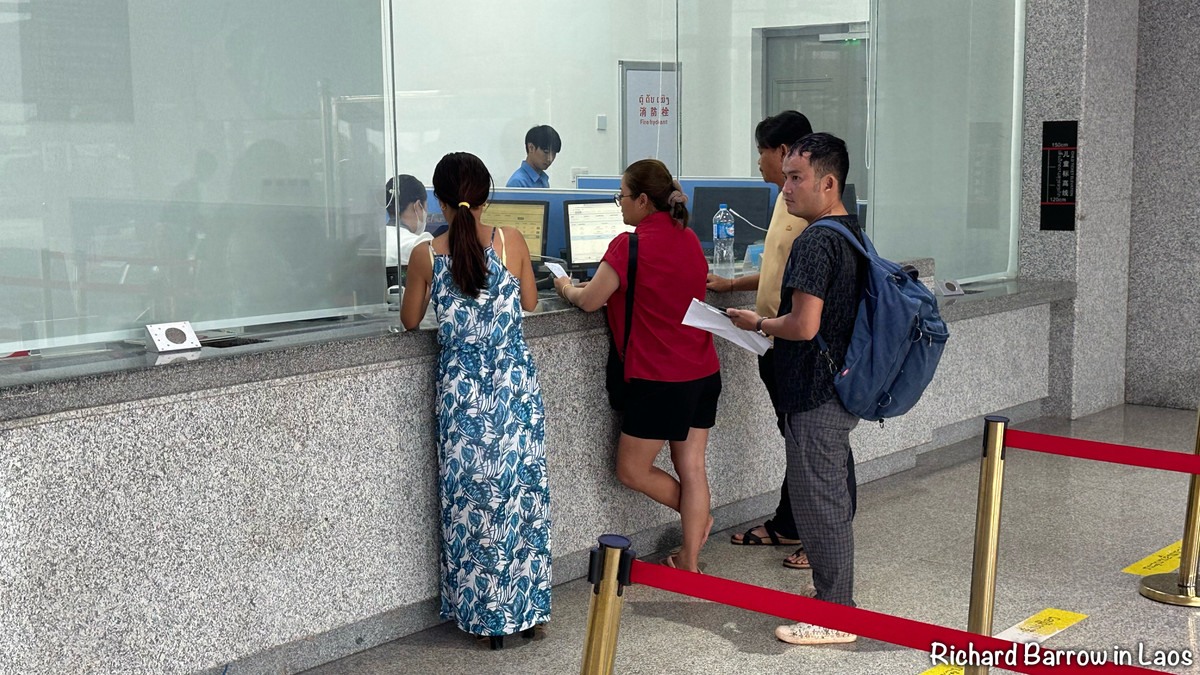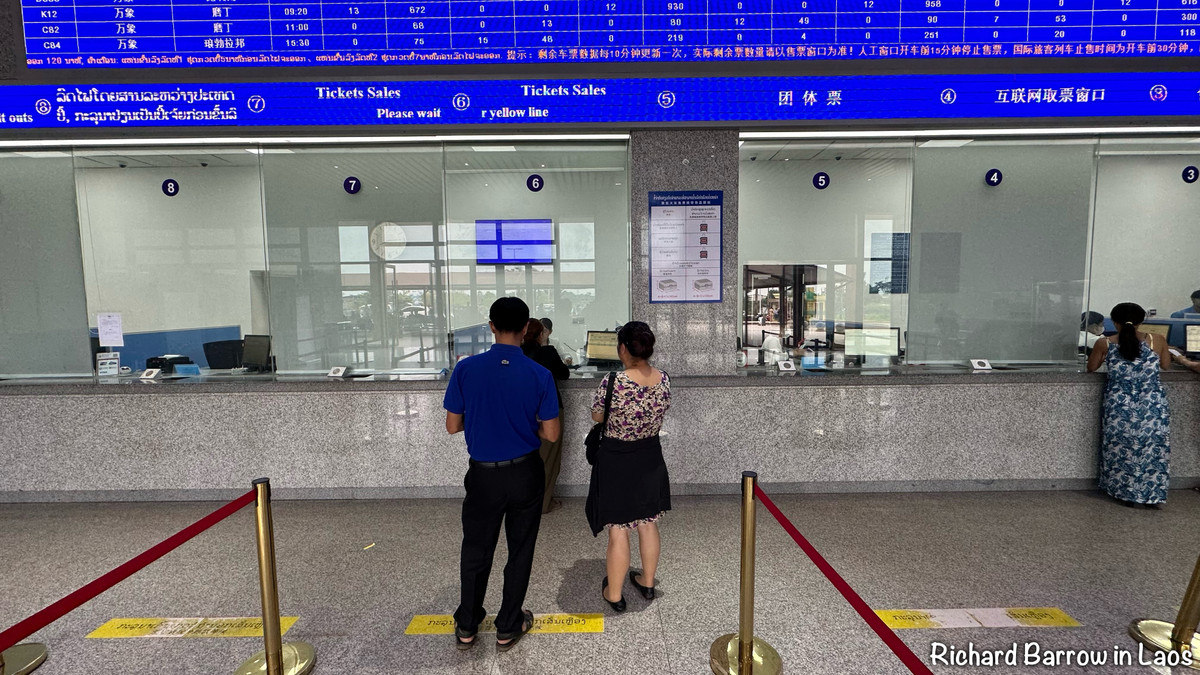 Reviews that I had read about Vientiane LCR Station is that you have to wait outside. That's no longer true. There's even a shopping area upstairs now. However, there's only one restaurant open so far. But it does give a nice view looking down on the concourse.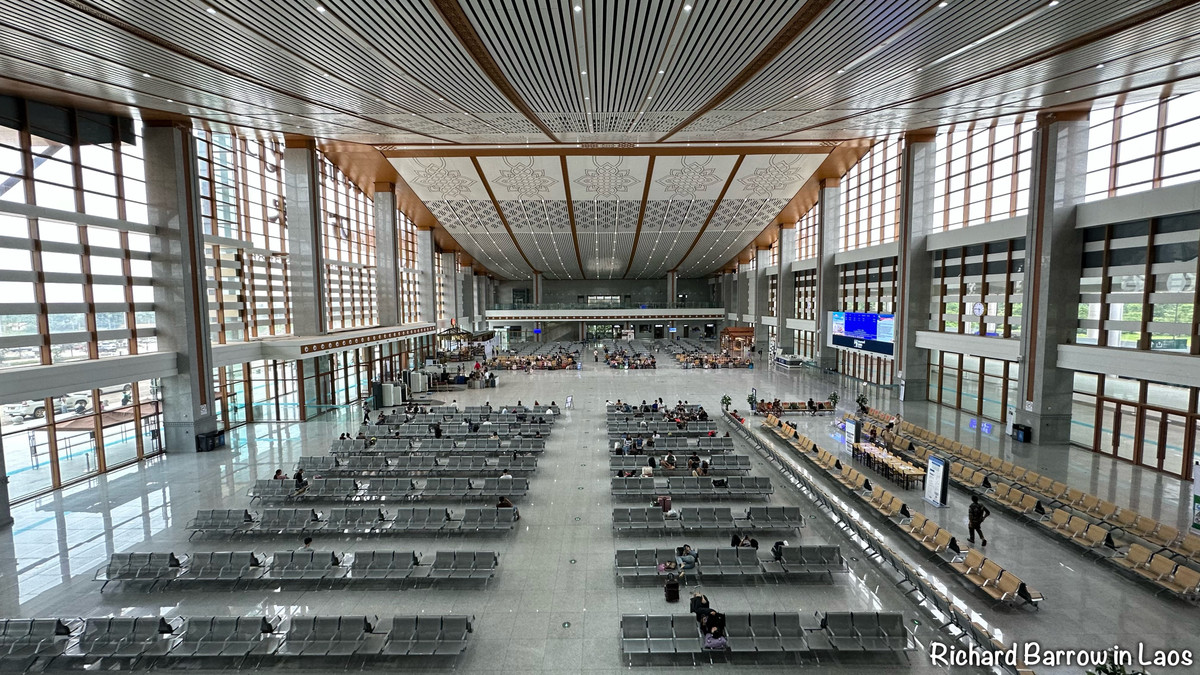 To enter the terminal, they will check your ticket and passport, and then you go through security. Water is allowed, but no aerosol deodorant. Inside, there are two shops selling snacks, including beer, and a coffee shop. They also have free hot and cold water.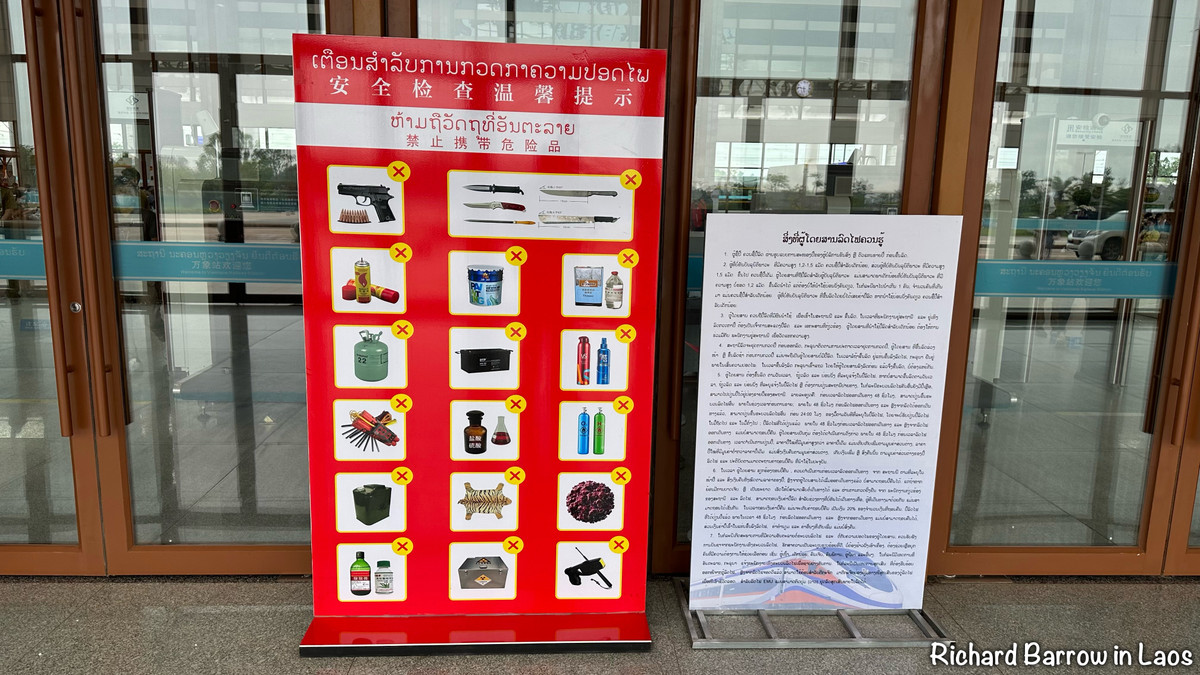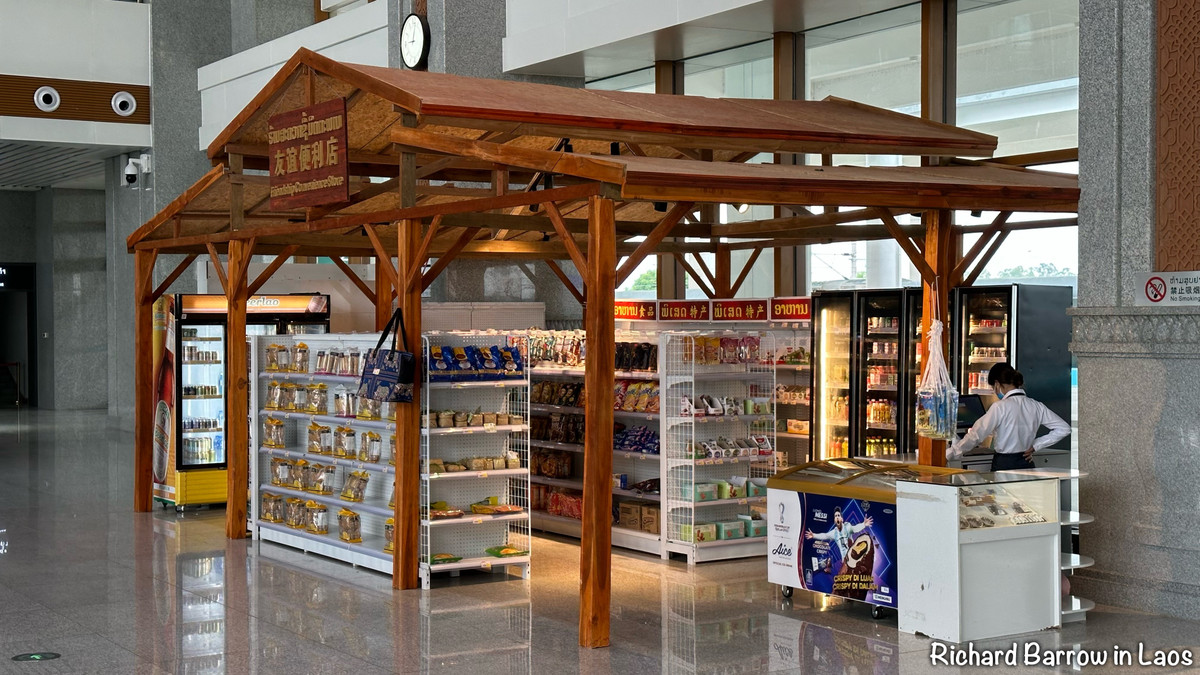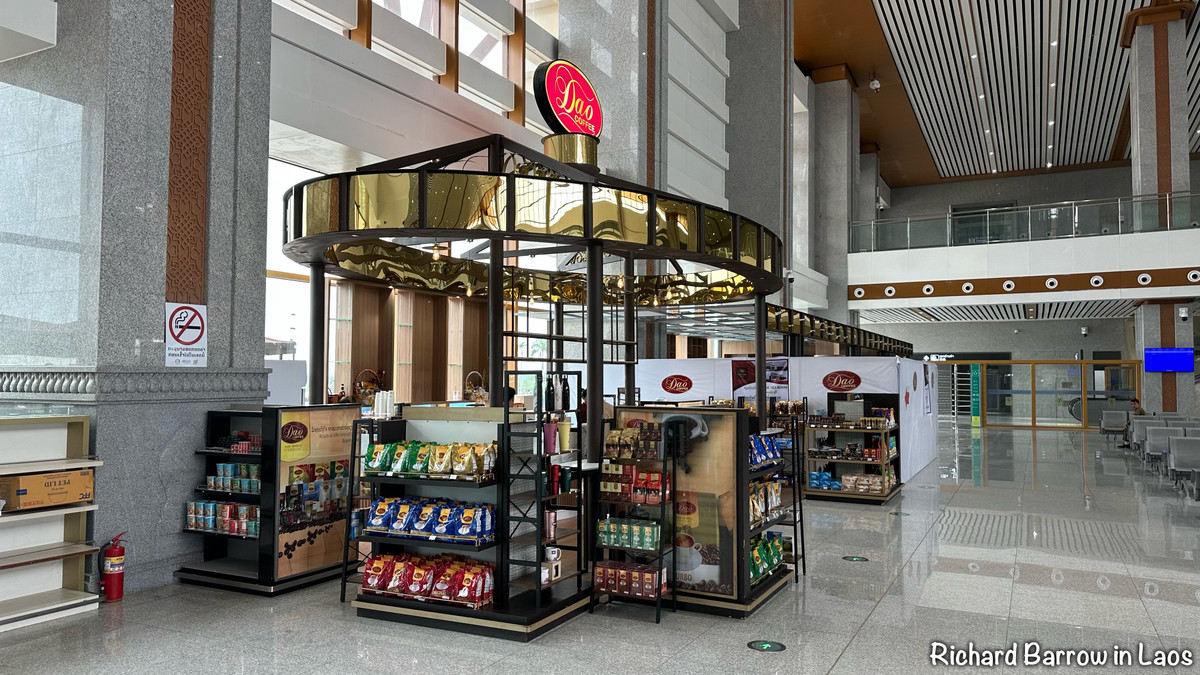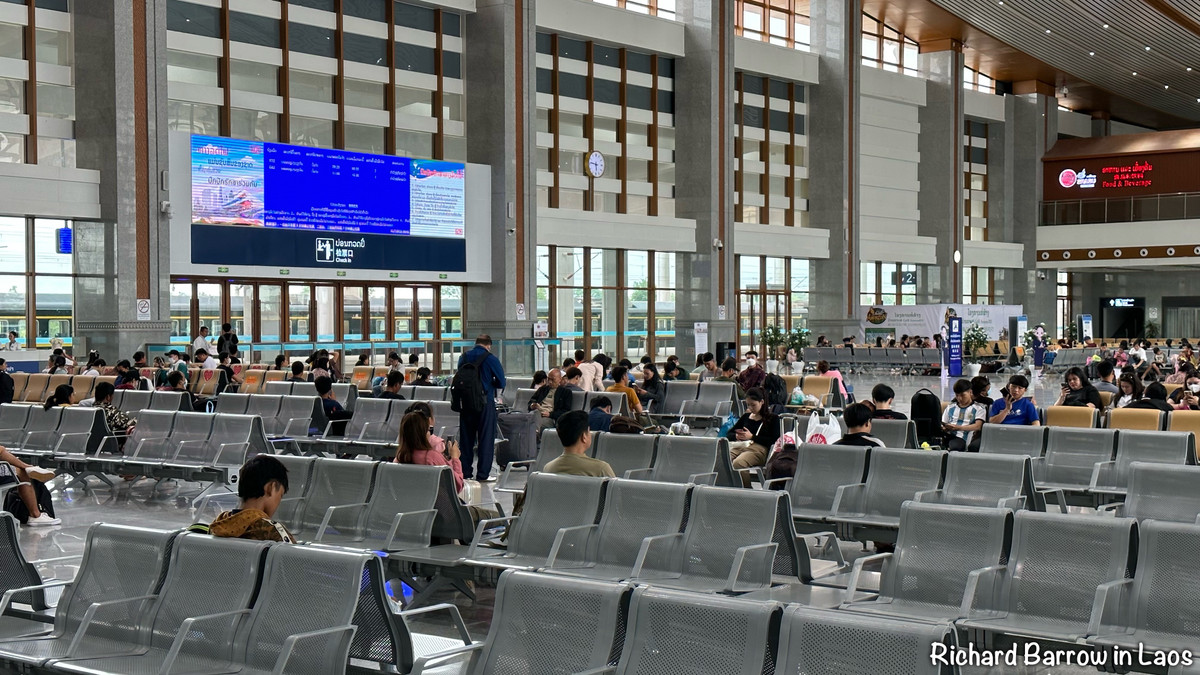 About 30 minutes before departure, they will call you to prepare for boarding. They will then scan your tickets and you can head straight to the train. Boarding will close 5 minutes before departure, so don't be late.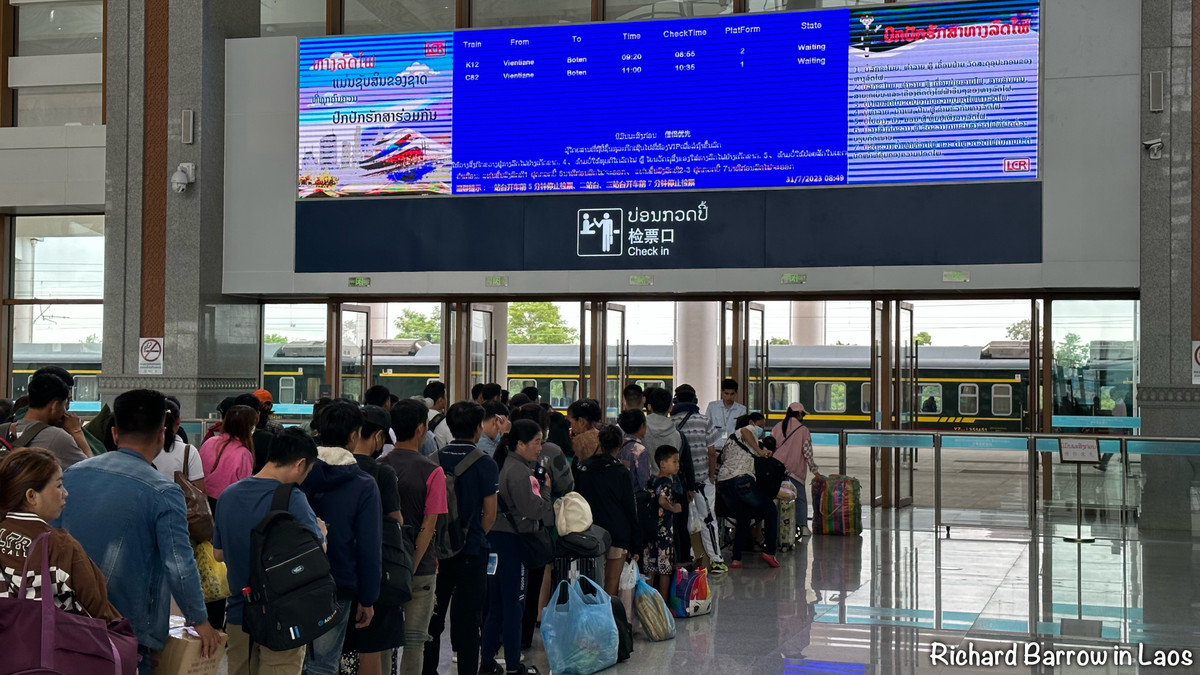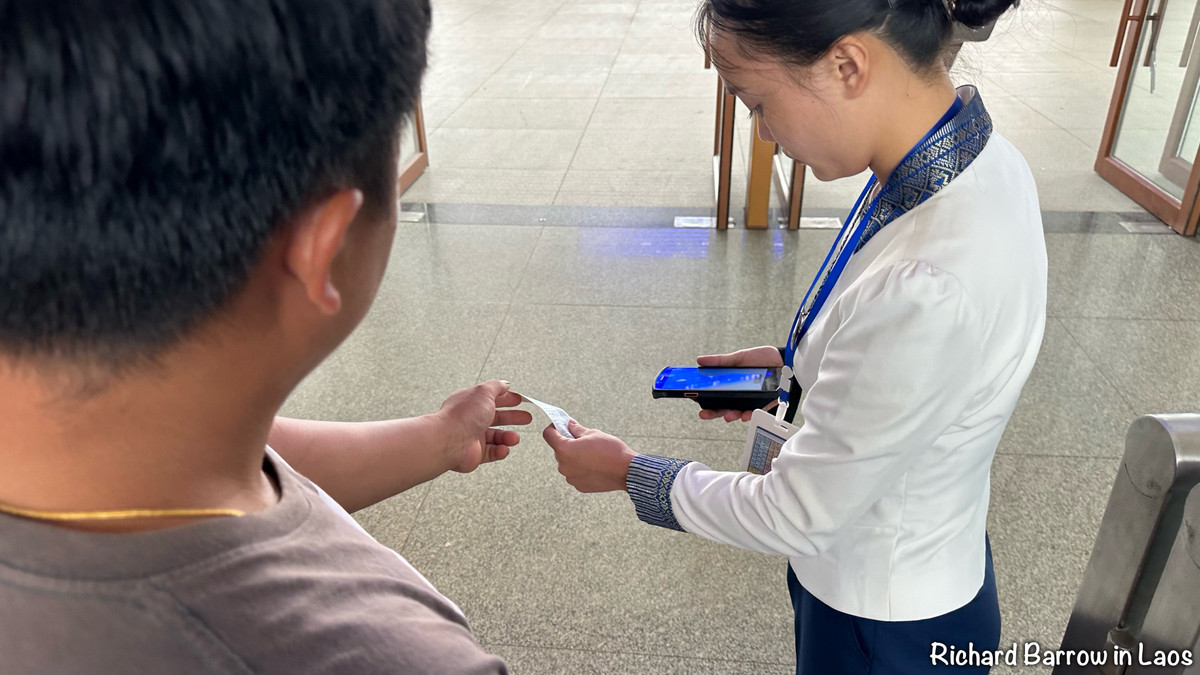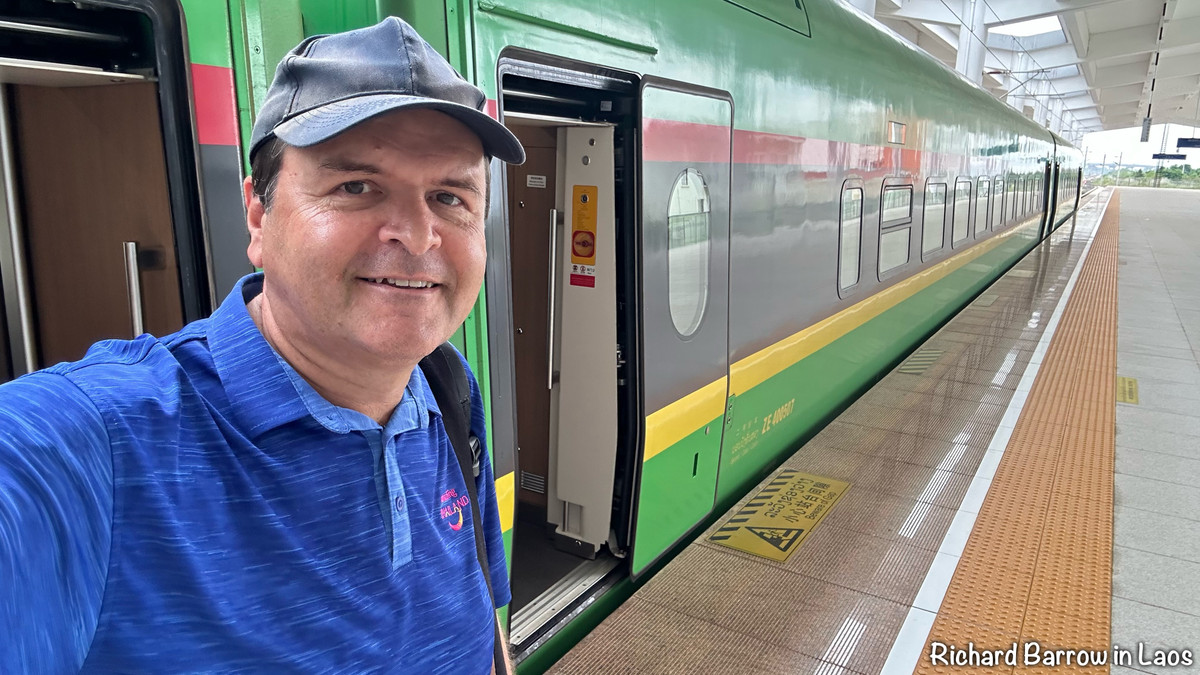 I caught the C82 train which leaves at 11:00am. The most popular destination was Luang Prabang but for the purpose of this review I went to the end of the line in Boten. I went 1st Class and came back in 2nd Class just so I could make a comparison.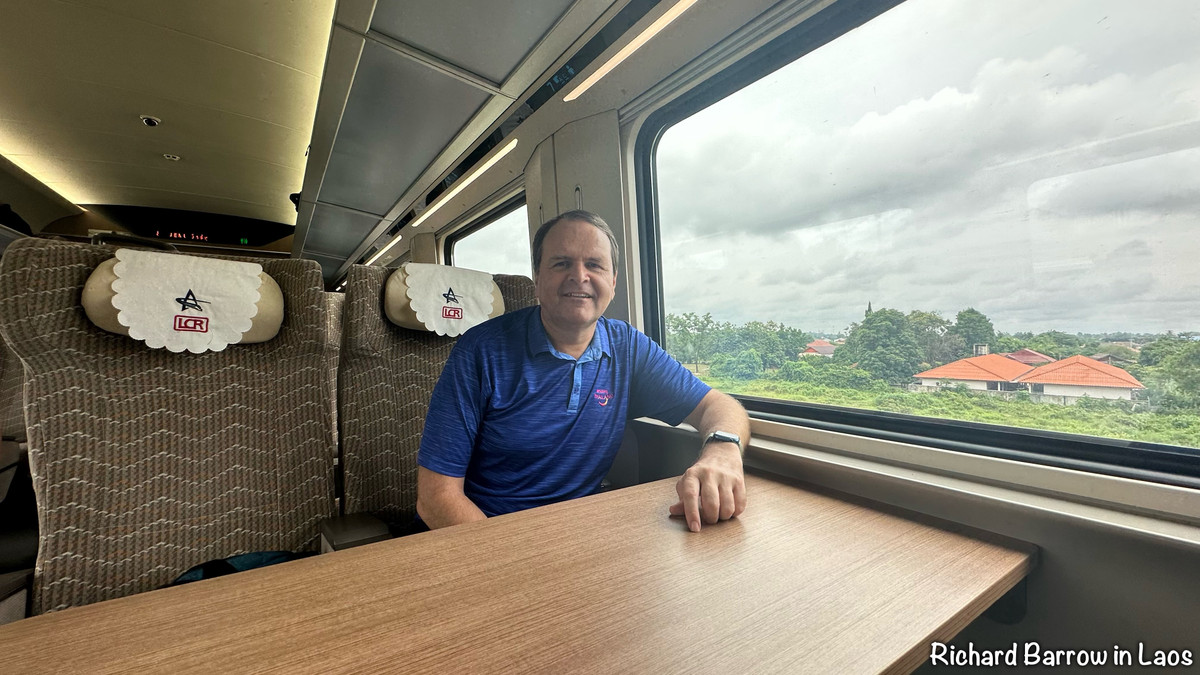 This is the 1st Class carriage. The configuration is 2 + 2. The seats are wide and comfortable and as you can expect, there was plenty of leg room. The carriage wasn't full and so we were allowed to move to better seats. I chose the table seat.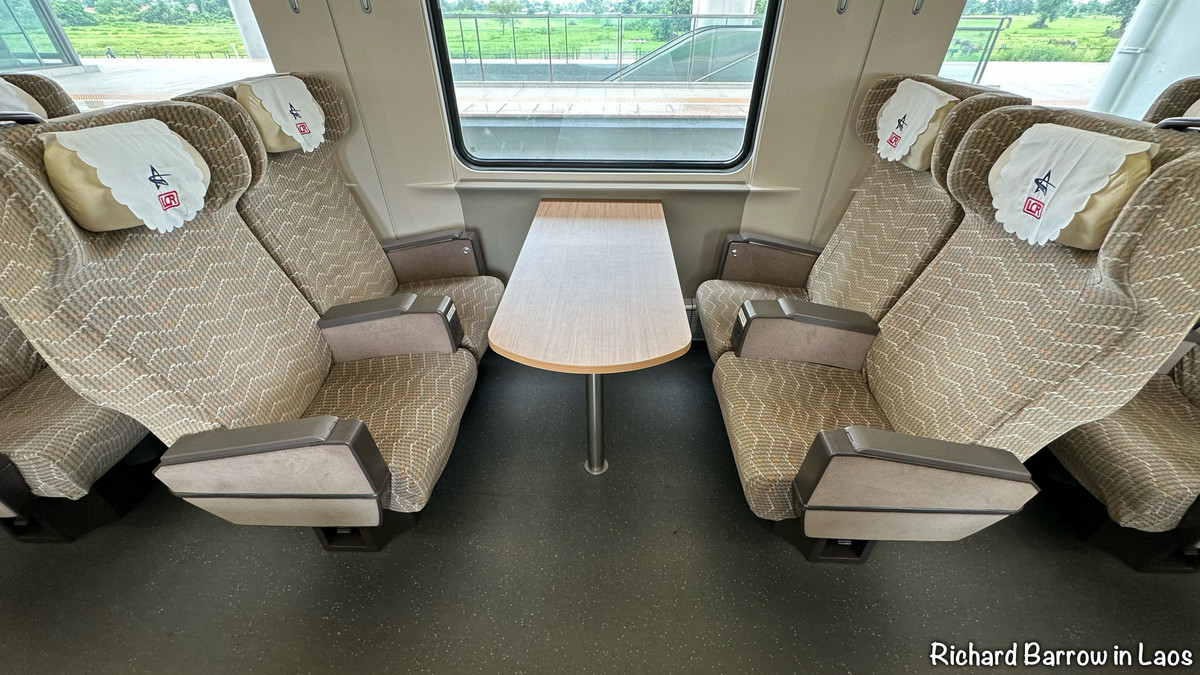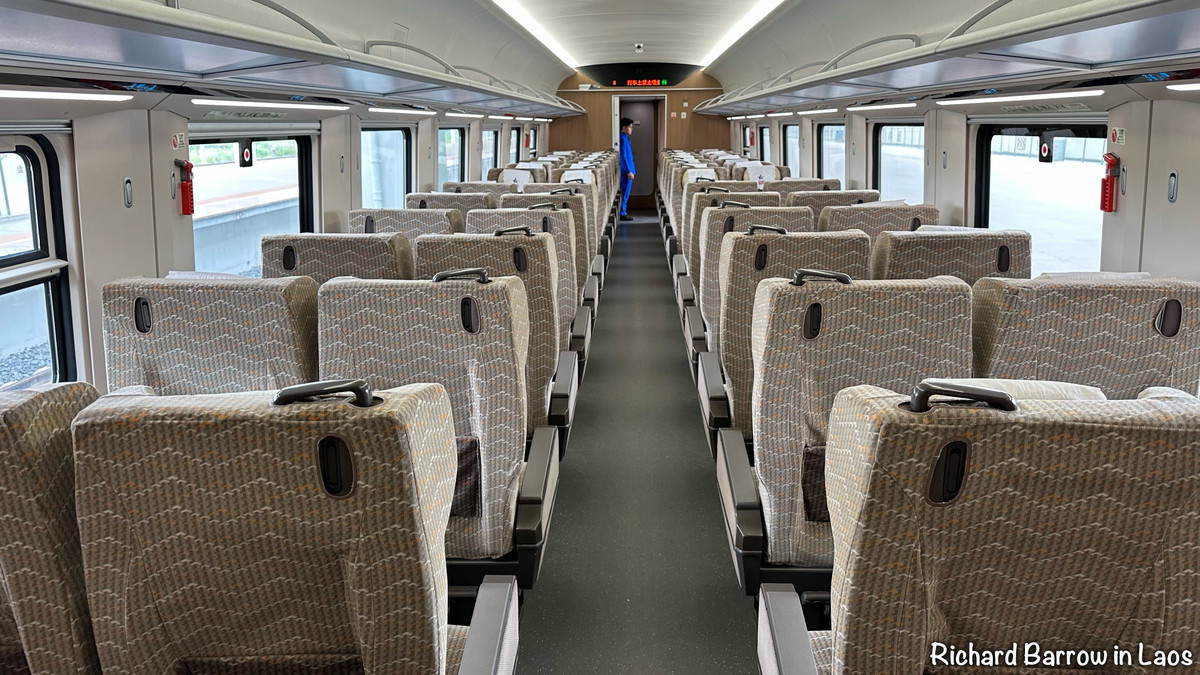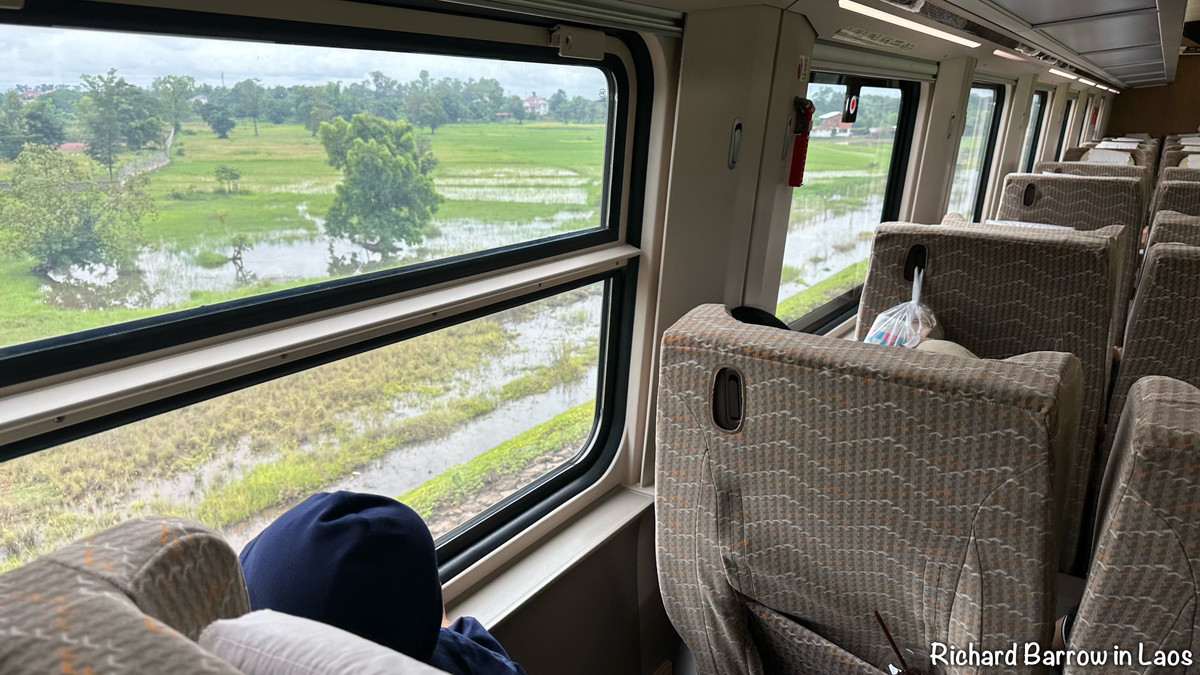 The toilets were clean and spacious. I loved the sliding door as it made it easier to get in and out. Thai trains are very challenging as they open inwards. There are also plug sockets in the armrests and under the seat.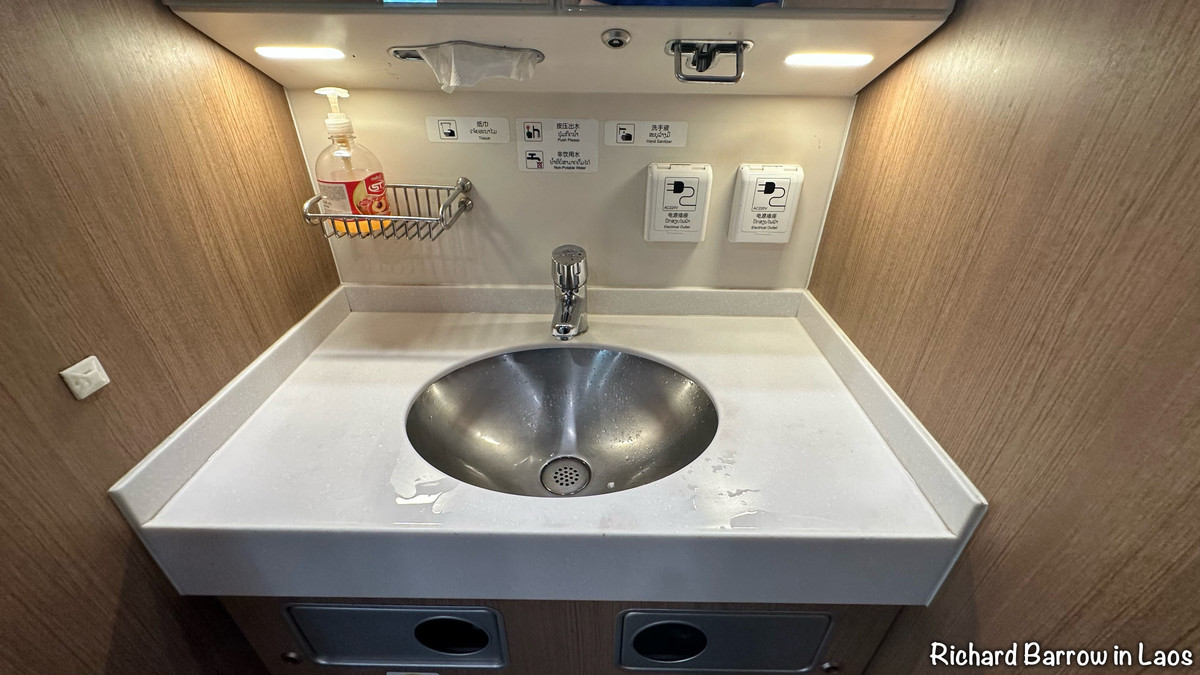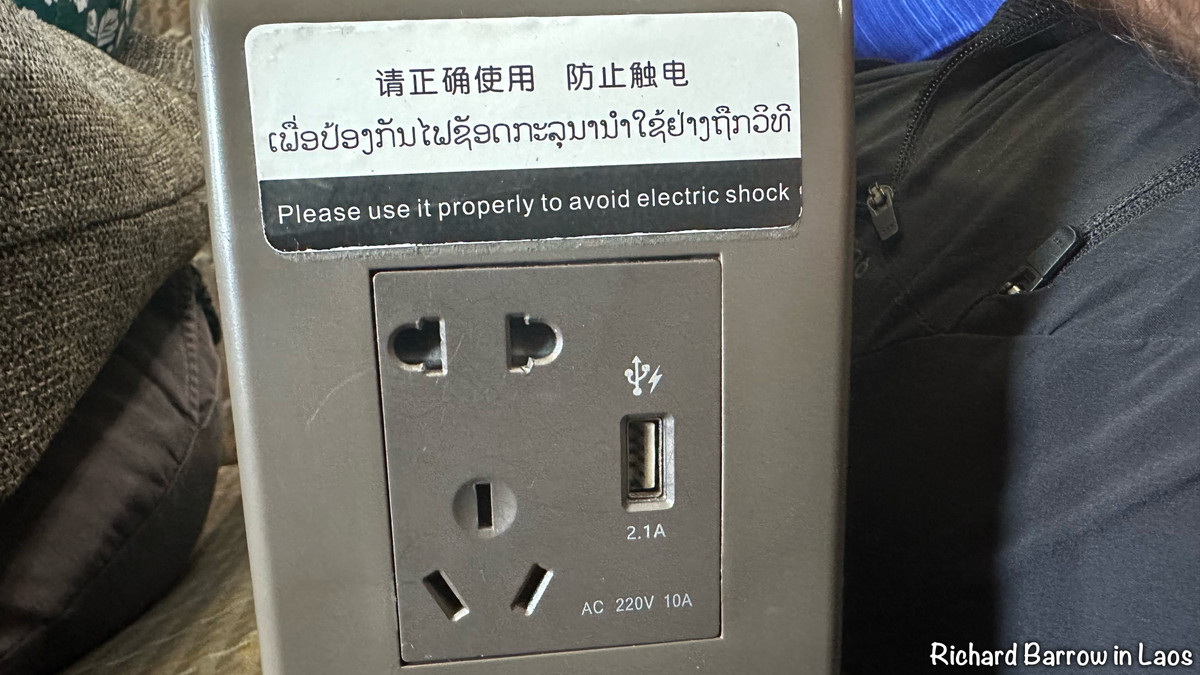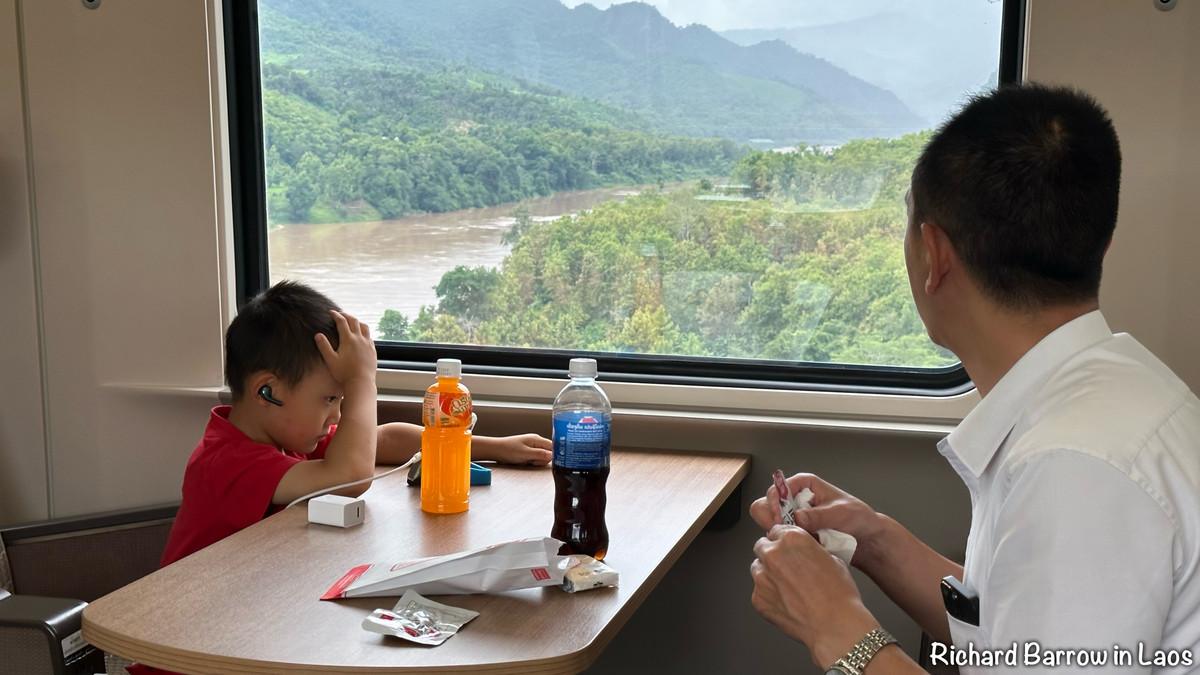 One of the best things about the trains on the Laos-China Railway is that there's free hot water. So bring a flask and coffee/tea with you. It also won't hurt to bring some pot noodles.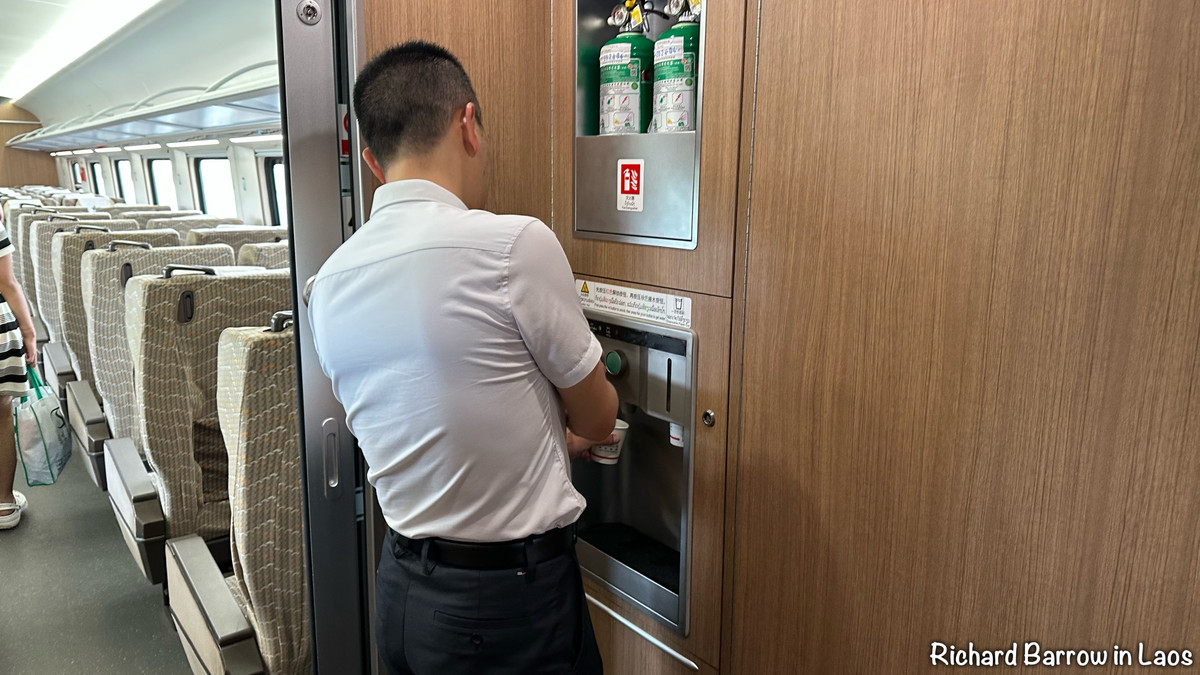 There is a small dining car, though there are no tables and chairs on the train. It's not very well-equipped, mainly offering sandwiches and drinks, but no beer. I think it's best to bring your own food if you think you might get hungry.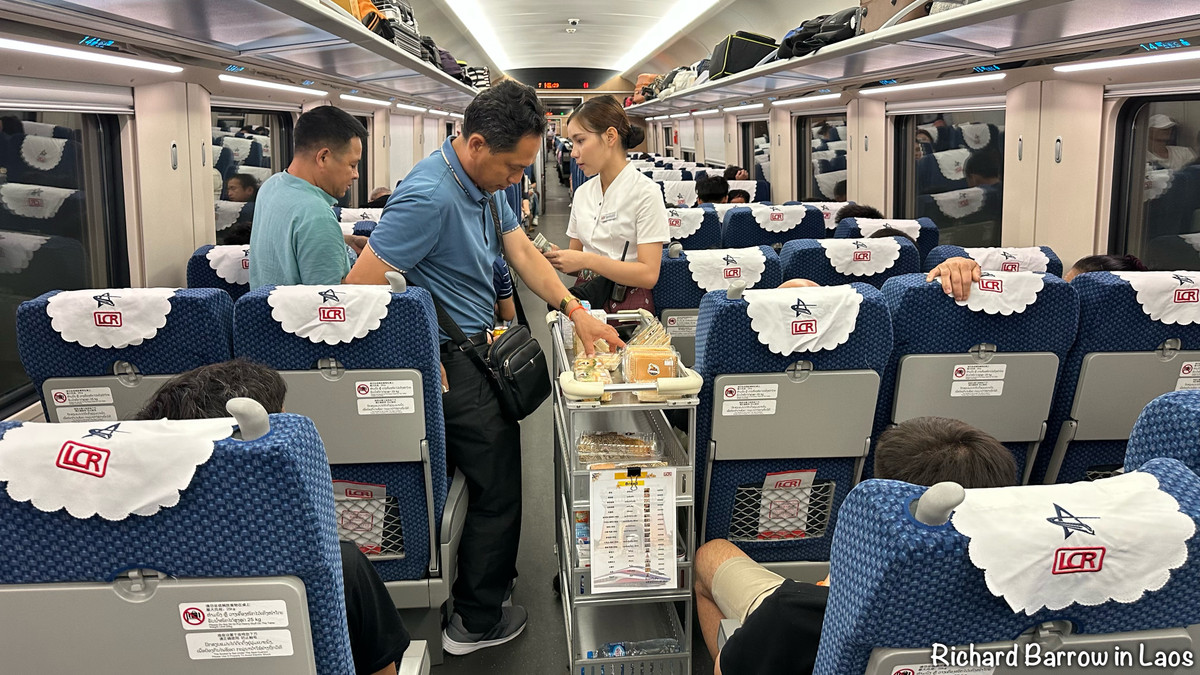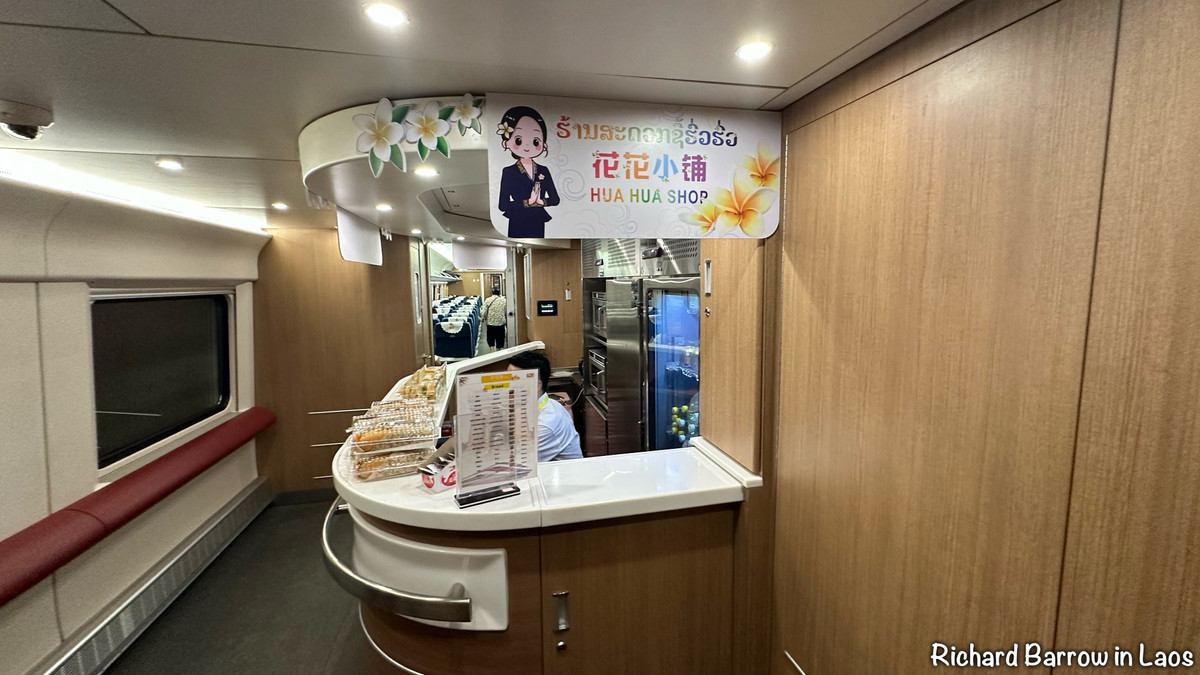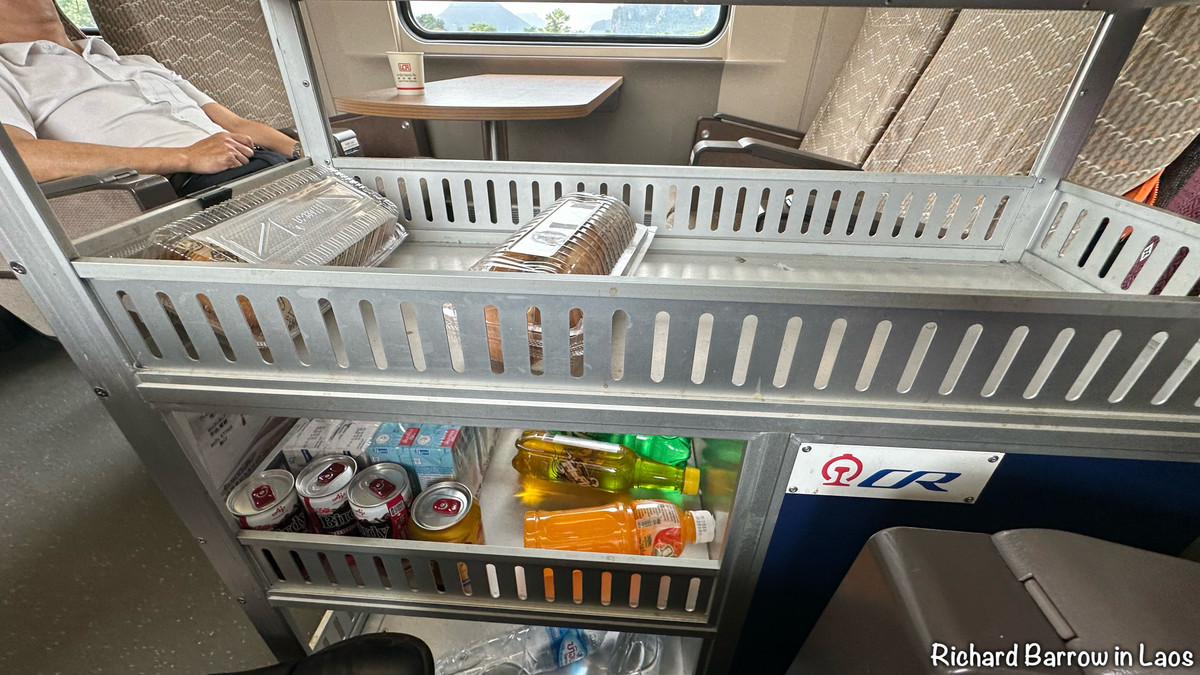 There's no doubt that the views were spectacular, but you should be warned that there are also many tunnels. And I do mean many. Quite often we came out of one, I leaned forward to take a photo, and then we shot back into another.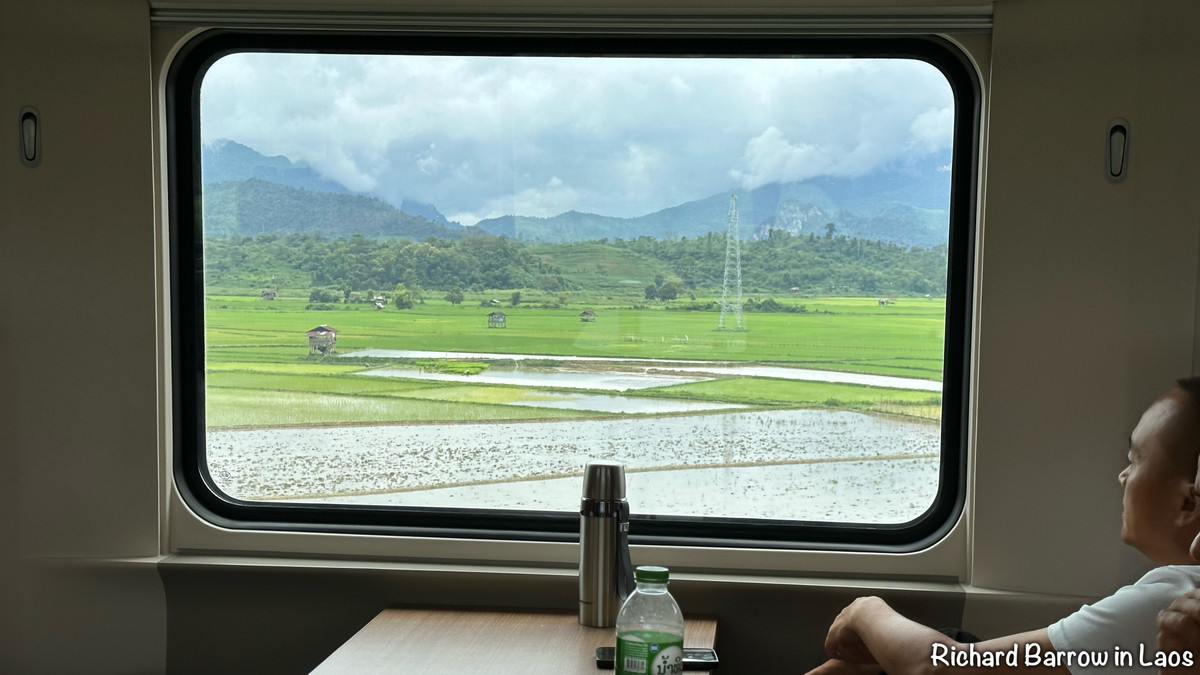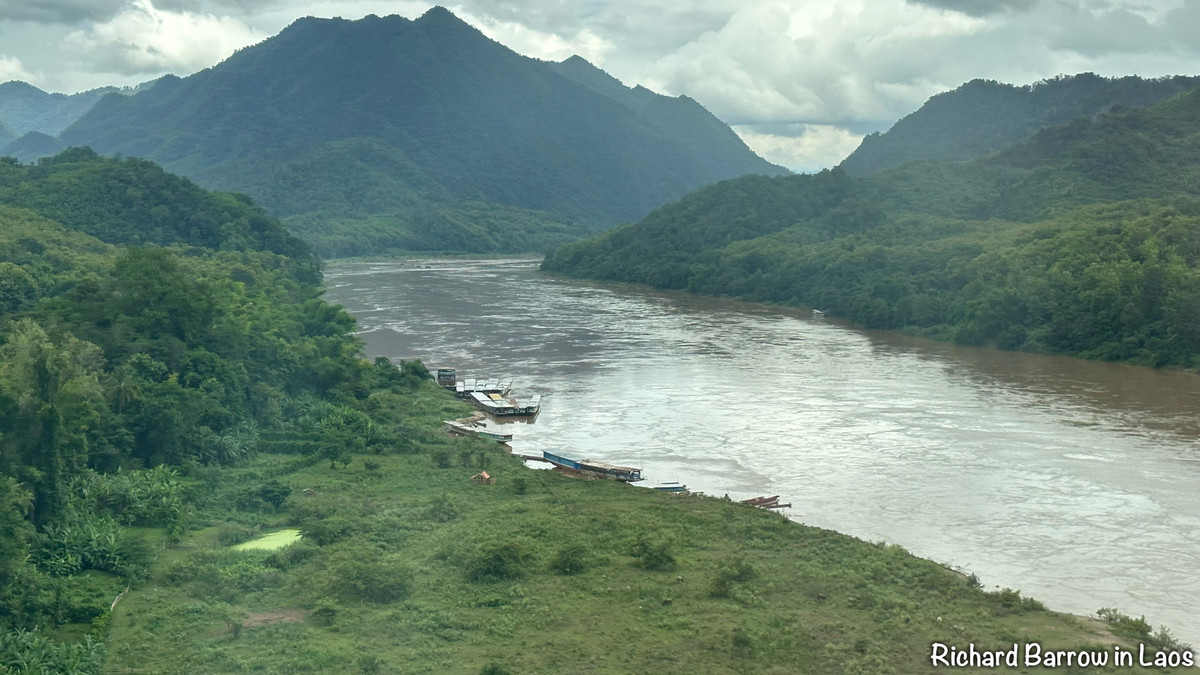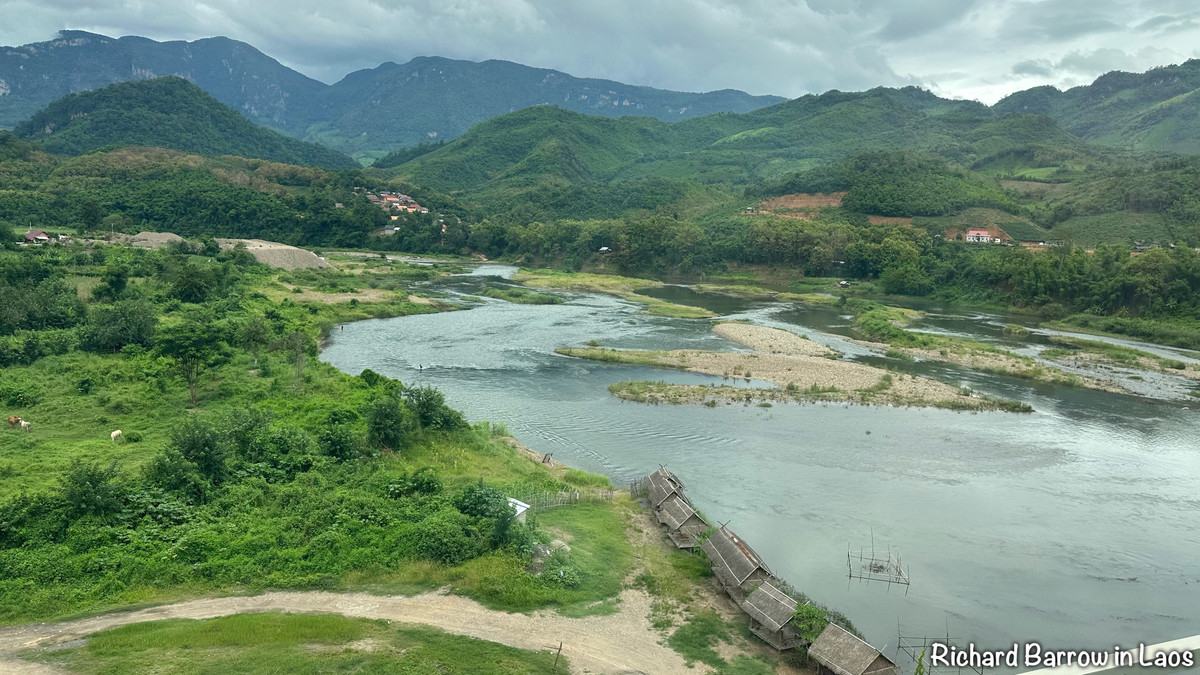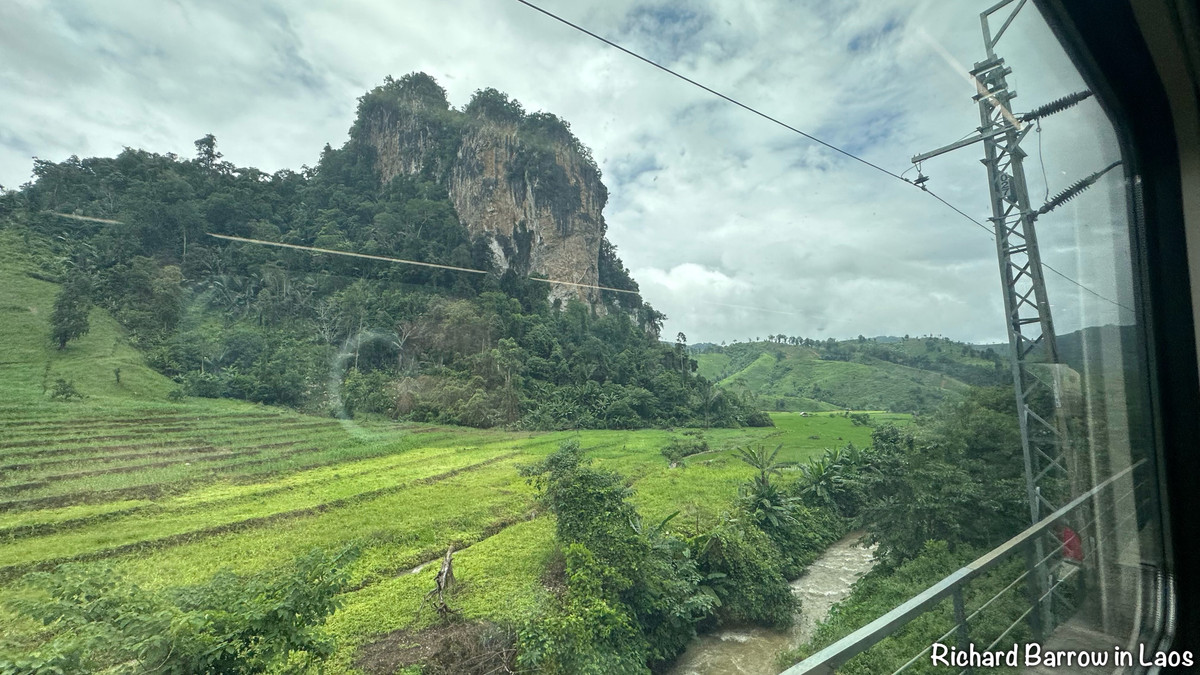 The end of the line for my train was Boten on the Laos-Chinese border. There are trains that go all the way through to Kunming in China. Passengers have to disembark here to go through Immigration and then re-board the train. I will do this next year.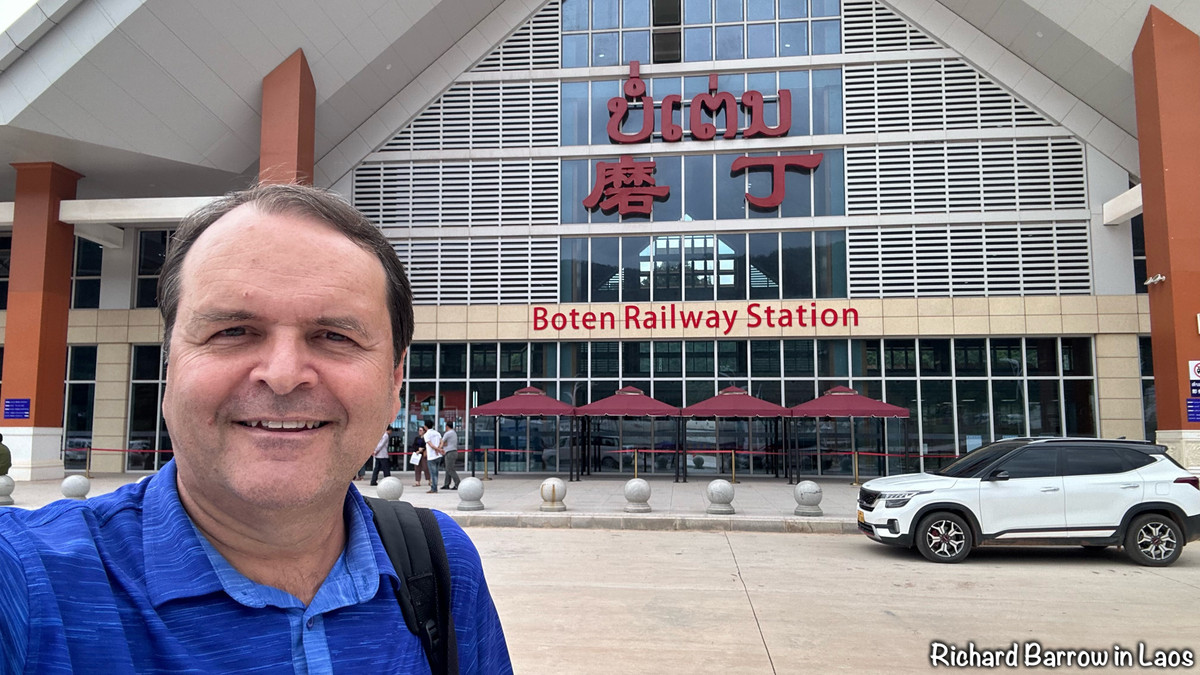 For my return journey to Vientiane I got back on the same train. This time in 2nd Class. The configuration this time was 2 + 3. The seats were narrower and slightly harder but comfortable enough. There were also plug sockets under each seat.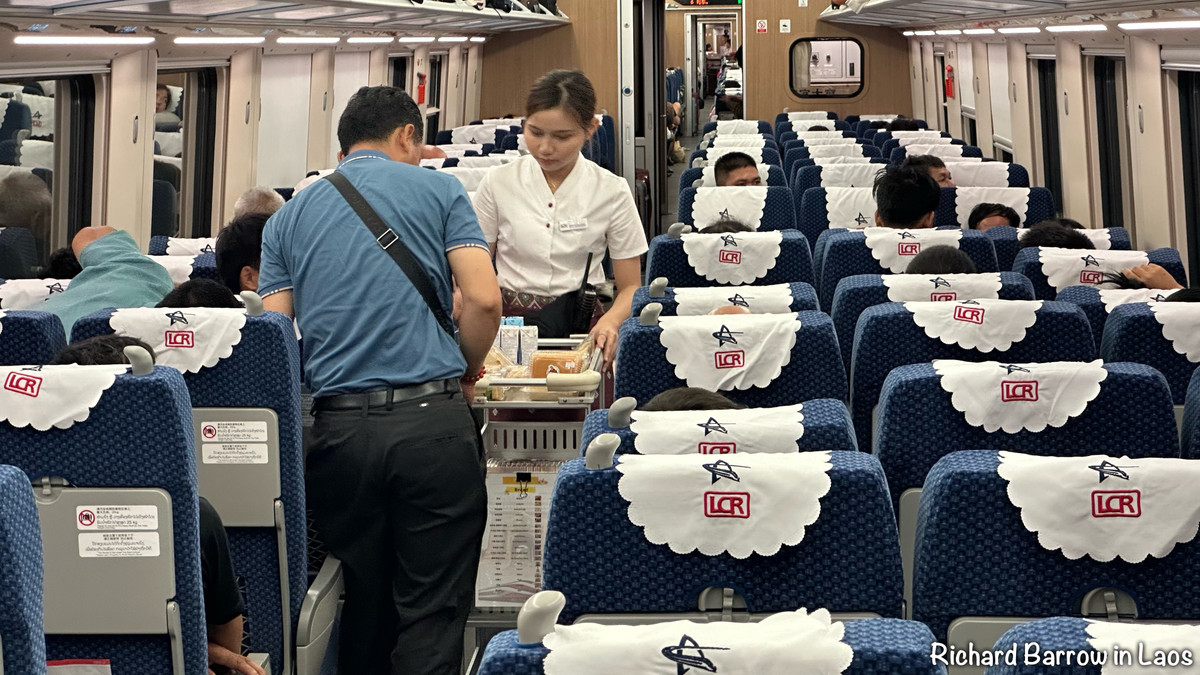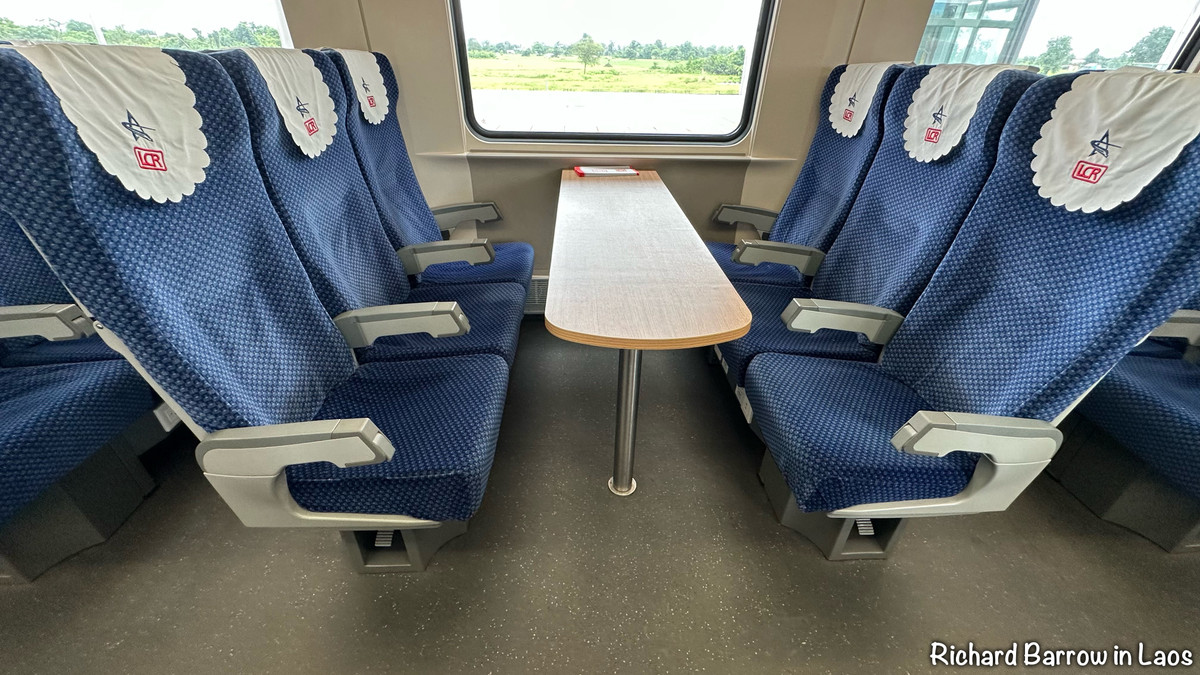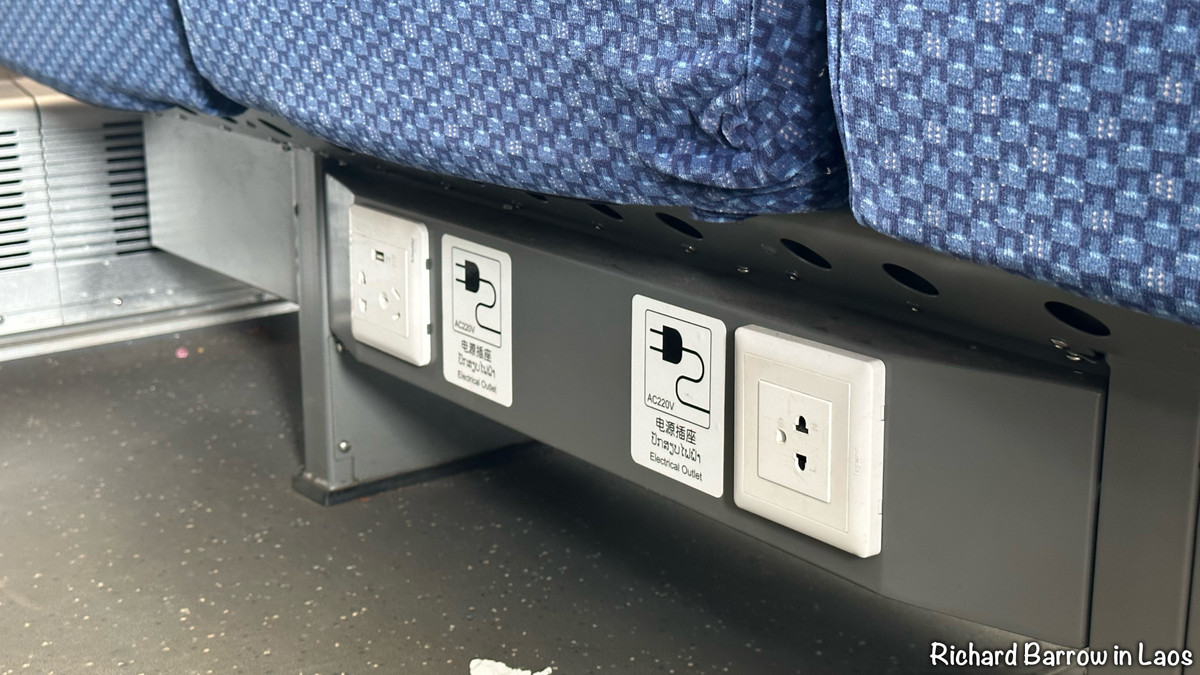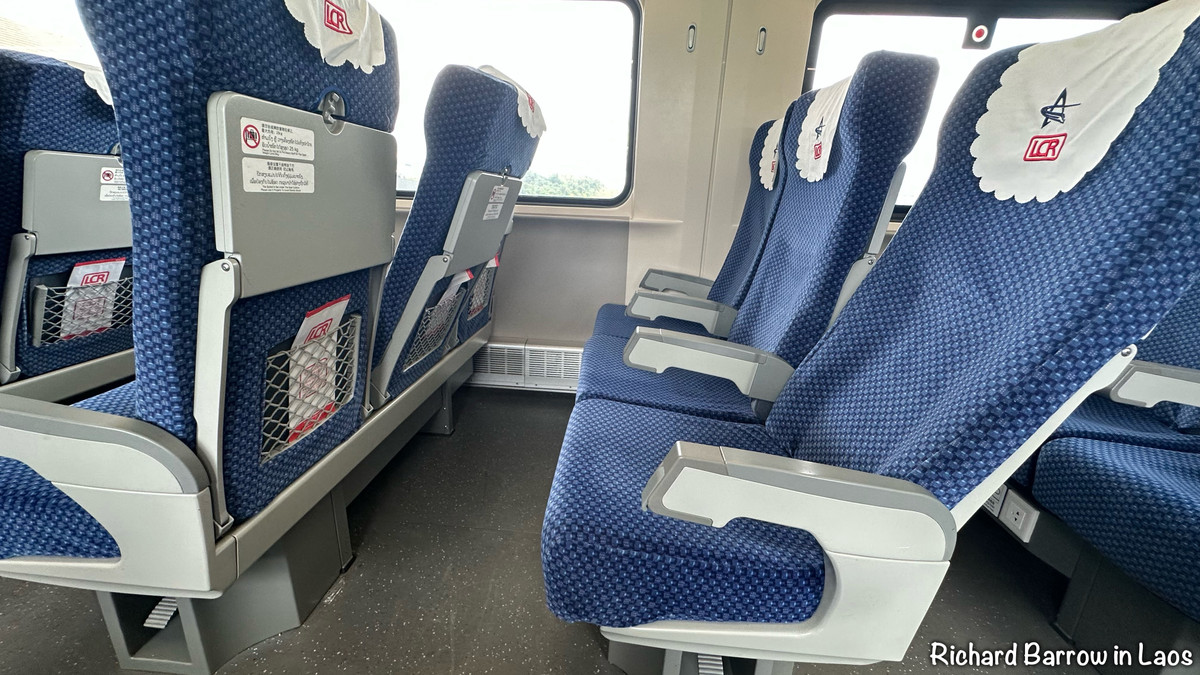 We arrived back at Vientiane Station two hours late due to heavy rain and flooding. The scene on arrival was chaotic. There is a bus to town but only one and not very big. The ride hailing apps had all raised their prices. In the end I got a shared van for 100,000 Kip.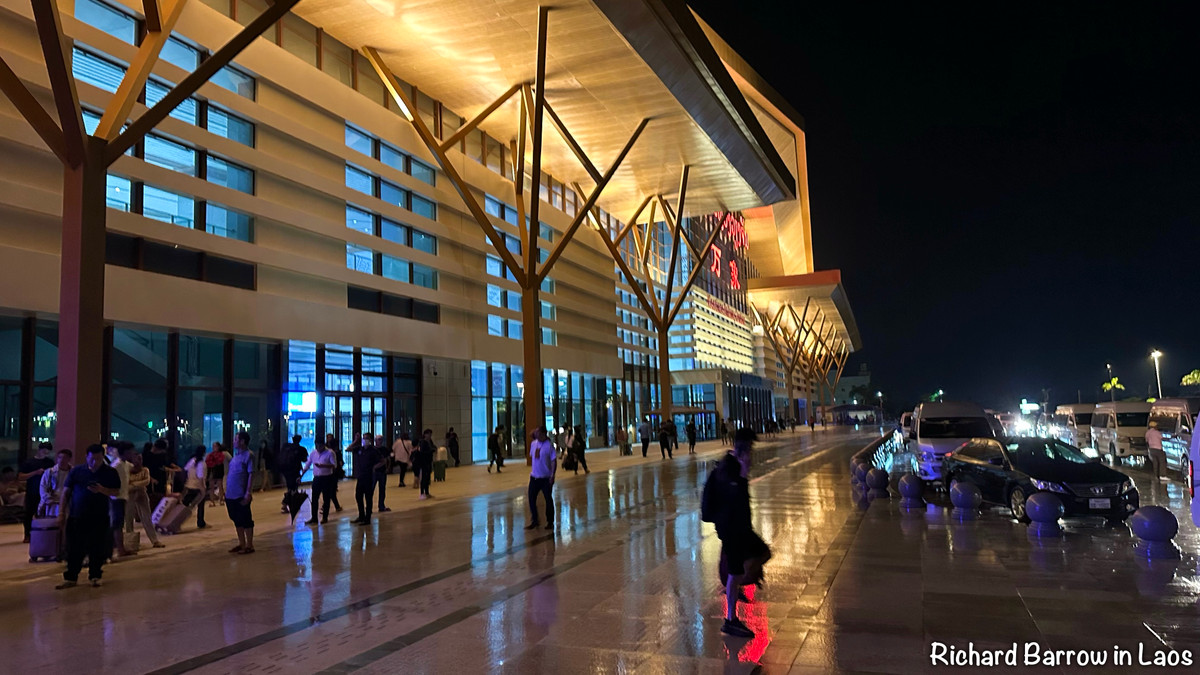 The next day I used the inDrive app to take a taxi to Thanaleng Station for my train back across the border. Here I went through Immigration and paid 10,000 Kip departure tax. The train ticket was 20 Baht. I also bought a beer to drink on the train.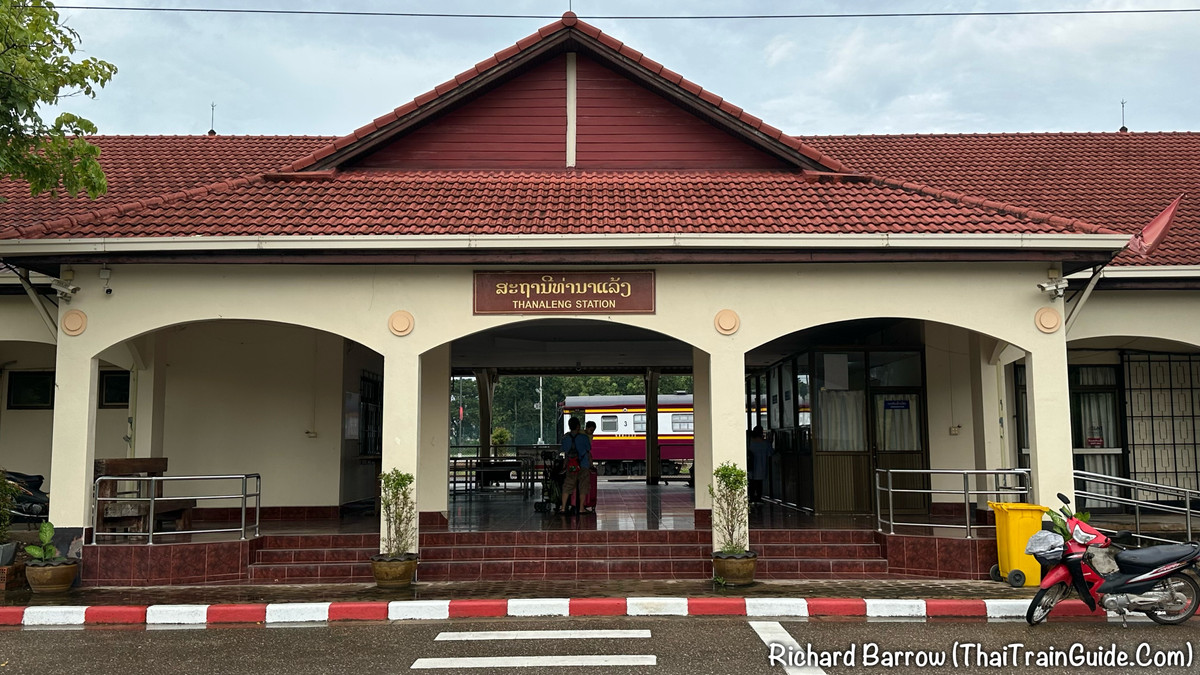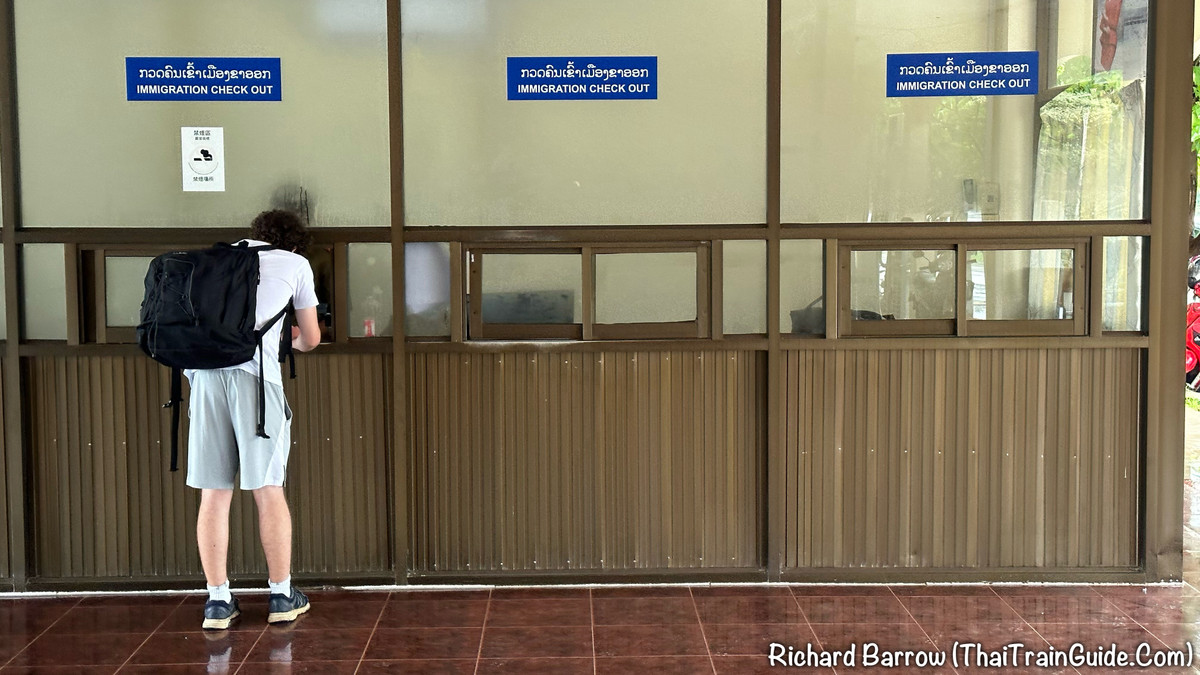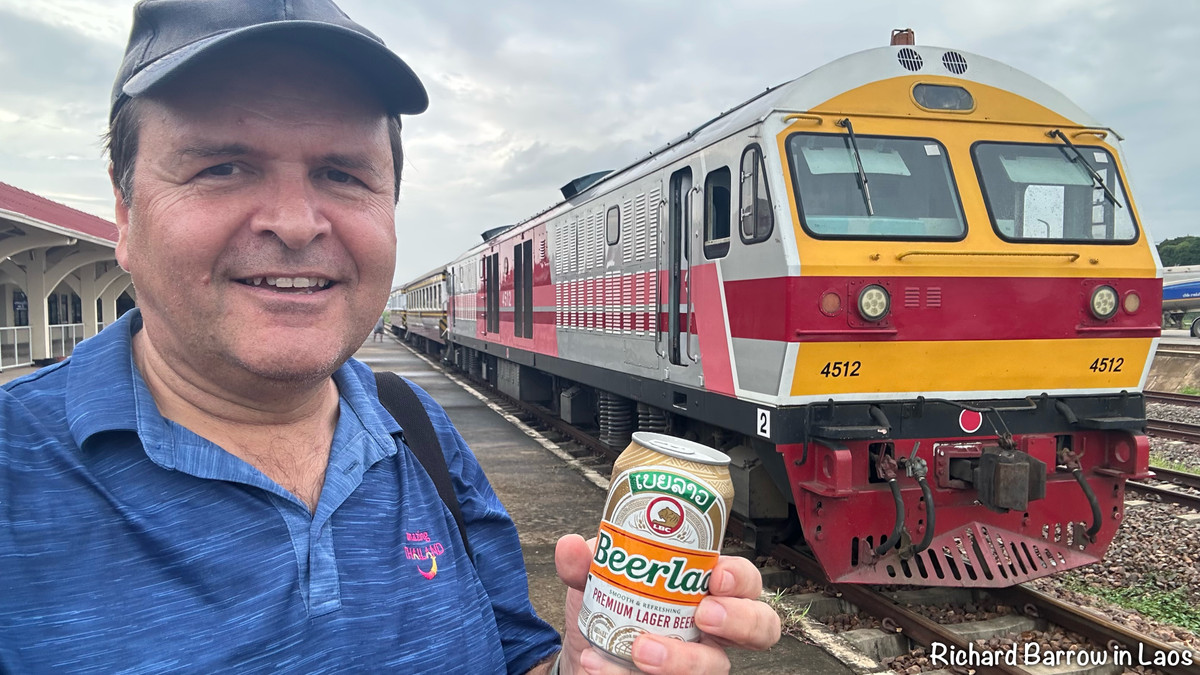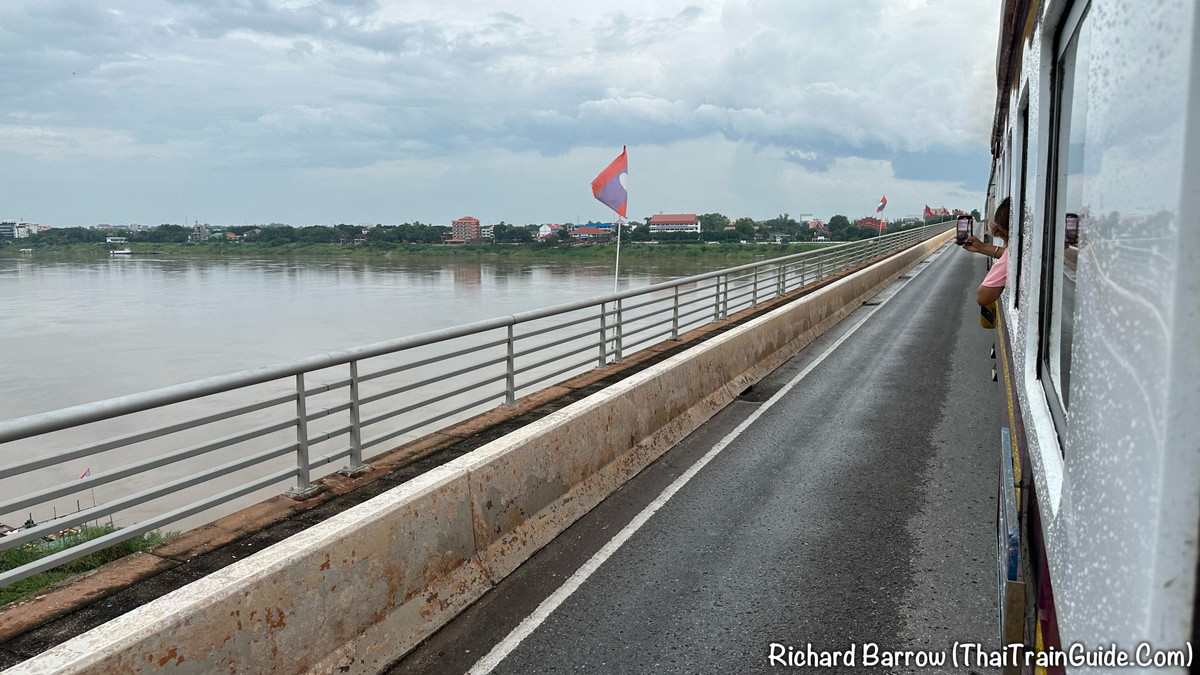 The train left Laos at 5:30pm and arrived at Nong Khai Station 15 minutes later. Immigration here was again very quick. I had about an hour before we could board our train and so I took a shower at the station. We boarded and I then had dinner in the dining car.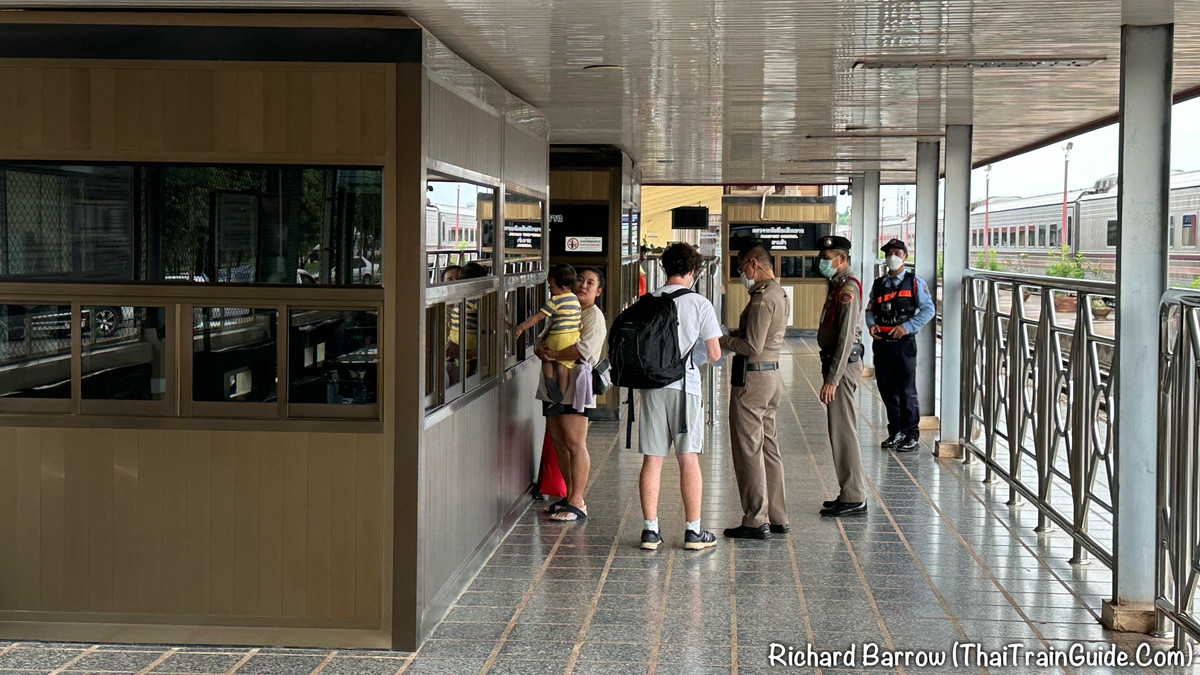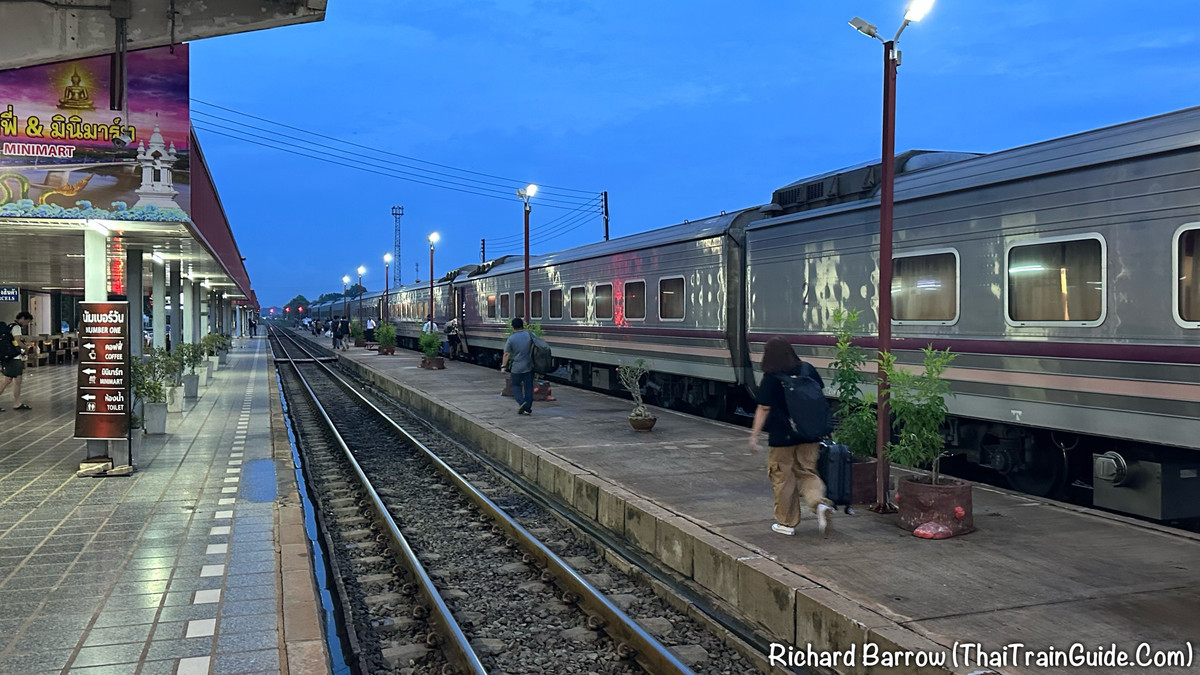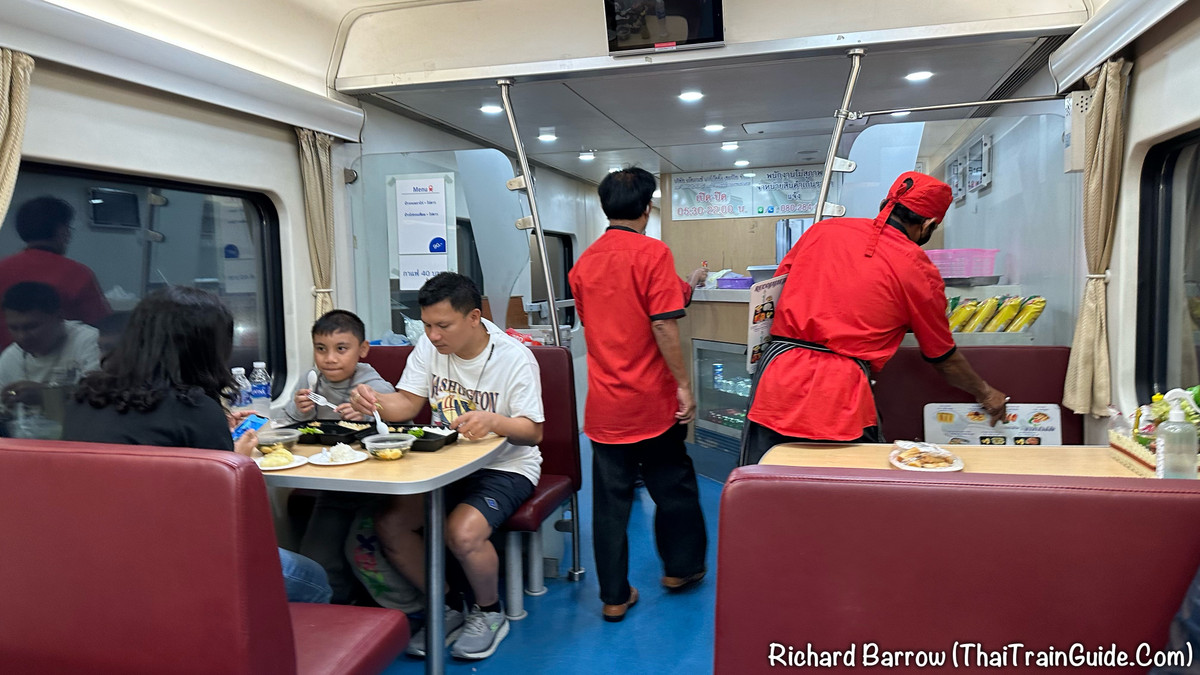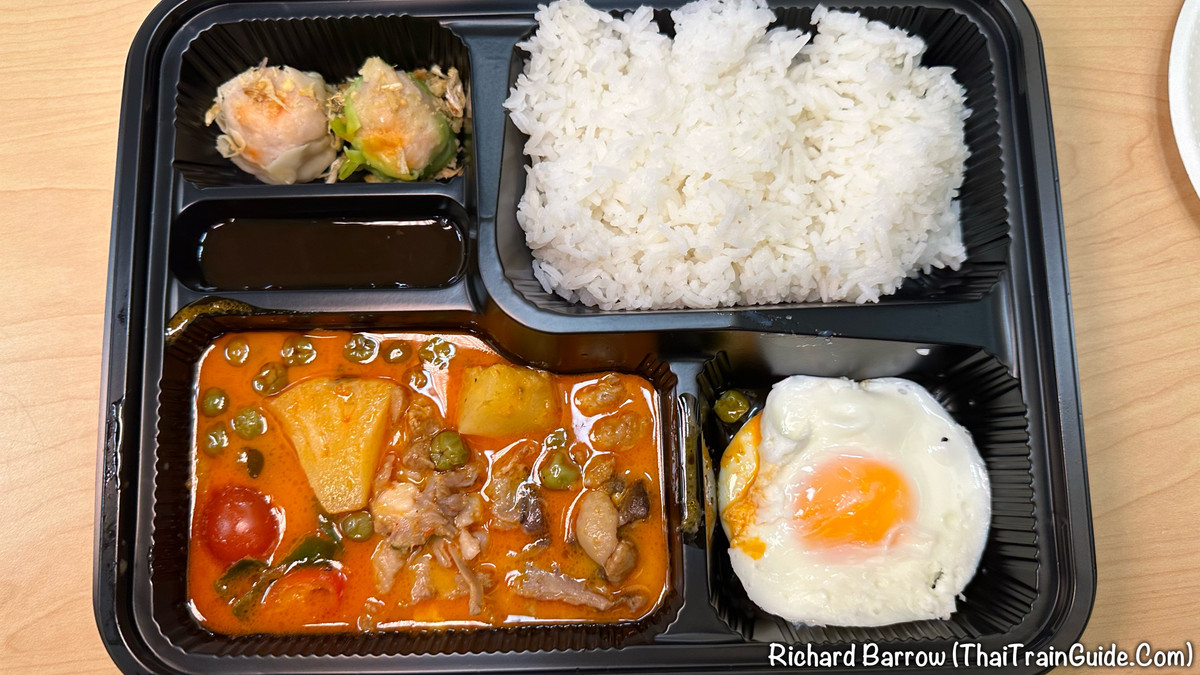 As usual, I slept well and woke up about half an hour before we arrived back in Bangkok. It arrived exactly on time. It was a great trip and I learned a lot. I will be adding more photos and details to my new website asiantrainguide.com soon.