Kajsiab Family Project Initiative helping mountain village people in Bokeo Province, Laos
COVID-19 Update – March 2021
Let us all remember:
"Happiness is when what you think, what you say, and what you do are in harmony."
For now, all self-sustainability activities at our project are closed. We have no income to feed 46 people at Kajsiab Shelter. We are working on new activities but these take time. You are welcome to volunteer with us online or help us with donations for food and education costs. You can donate directly through: www.daauwvillagelaos.com
 History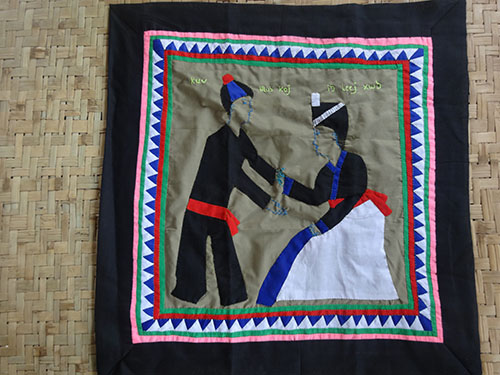 The Kajsiab Family Project is a grassroots initiative in the Bokeo Province of Laos aiming to help the local mountain people of that region. The word kajsiab means 'a flower that blooms, a heart that opens, a love that suddenly springs'. But the name Kajsiab comes from a 13 year old girl who died from an infection that was easily treatable – this project was founded in her memory and in the hopes that less and less of the people in this region will die from preventable causes.
Mission

The Project sees and addresses many of the challenges in the region, including food shortage, clean drinking water, sanitation, limited access to healthcare, and a lack of reliable income. From the Kajsiab Initiative mission statement, "The promotion of a mutual and respectful understanding between travelers and local people in regards to one another's cultures and customs. To do so through a process of cultural exchange, by encouraging dialogue between the Lao mountain people and travelers by sharing our daily lives together."
Accomplishments
The Kajsiab Family opened the Daauw Guesthouse and Restaurant in Huay Xai in 2010. It is set up as a place for women from mountain communities to sell their handmade products. Daauw also takes on interns who learn the hospitality industry, business and administration, and English – all while earning a fair salary. Any profit from the guesthouse and restaurant go directly to the Kajsiab family initiative for things like women's empowerment workshops, education for village children, and a traditional medicine garden.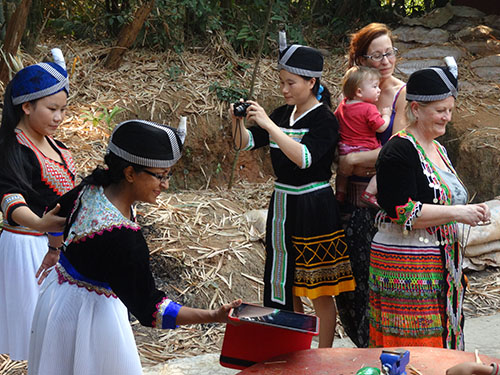 Future Goals
The Kajsiab Family's big focus is on the recently built Women's Workshop project. Women from surrounding mountain villages can come to this workshop to learn new skills, market existing skills, and complete a variety of training courses. Right now the workshop is focusing on hygiene and healthcare, a clothing and jewelry line, and making coconut oil and natural soaps.
Help
You can help support the project in a variety of ways. One is by volunteering – the Kajsiab Initiative welcomes volunteers for varying lengths of time, from a day to a year! You can eat at the Daauw Restaurant or stay at the Daauw Guesthouse the next time you're in Huay Xai. You can purchase some of the women's handmade goods.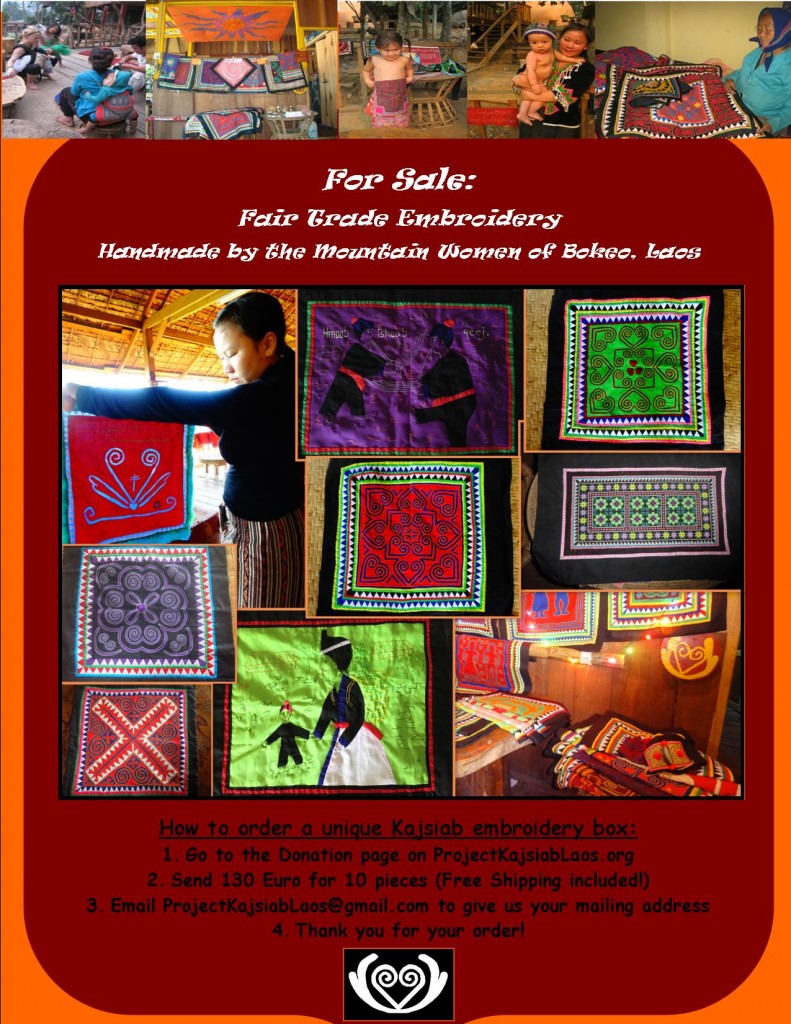 Updated from 2014.