Last week, I together with the Fair Trek team in Luang Prabang, Laos went to the village Long Lao Mai to show them how to make clay bricks for the ECO Bungalow. We spent the night at the village; for me it was a wonderful and peculiar experience, all in the same time.
The first day it rained a lot and it was muddy everywhere, it brought back some childhood memories and the times we had mud fights with the clay from the lakes. For a moment I felt like picking up the mud and throwing it on somebody, just for fun.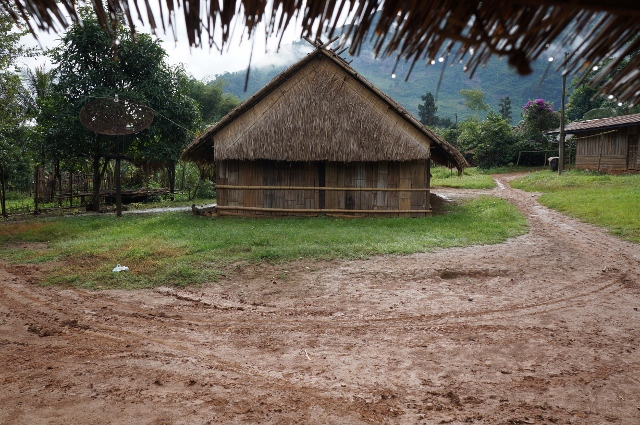 We stayed in one of the village chief's houses and they made sticky rice and a kind of chicken soup for dinner. It was delicious and a whole new food experience. I am used to chicken breast fillet, chicken wings and drum sticks, while the Lao people use the whole chicken, intestines, head and feet, they do not waste anything which I found really great, but as you can imagine it´s also a bit unusual for me to eat in this way. At home I usually don't like to chew on bones; I had to overcome that silly behavior fast and I´m very happy I did because the chicken was really yummy!
When it was time for bed and we turned off the lights, I couldn't believe how dark it was, I have never experienced darkness in this way before, it was no difference between having my eyes closed or opened, it was pitch black either way!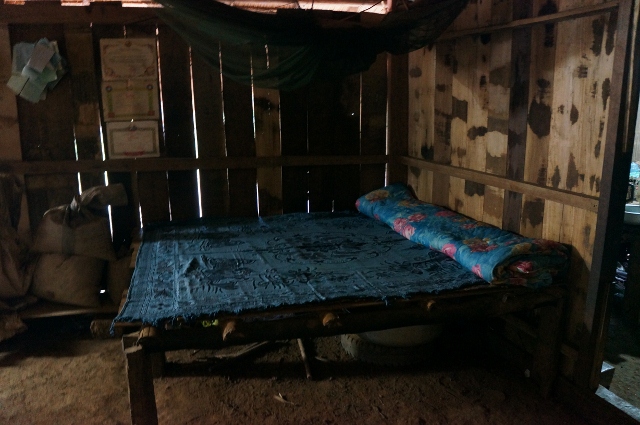 The Hmong people and their cows and chicken go up really early, like 4 a.m. in the morning, but I slept in until 7 a.m. which was nice. We had a Lao breakfast (maybe it was lunch since they been up so early) which consisted of steamed rice, anchovies with tomato sauce and a vegetable soup, really delicious.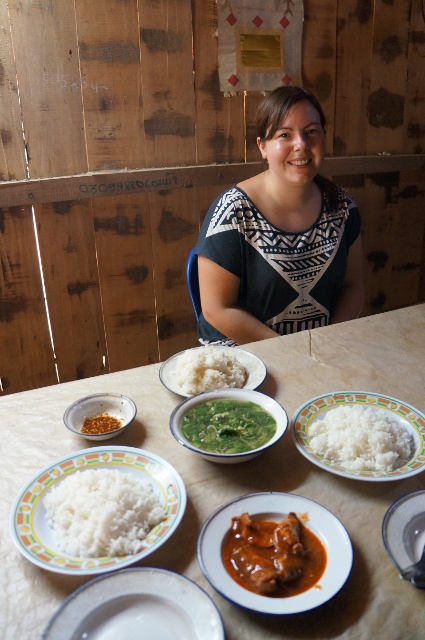 The day after it wasn't raining anymore, the sun came out after a while and the muddy ground dried up. It was good conditions for making the clay bricks! The first thing we did was to dig a hole in the ground and I have never seen so many insects at the same time, it was crawling and creeping everywhere! Normally I´m a total wimp when it comes to insects, at home I stay as far away as I can from them, but here it is, well, impossible to do that. However, here I have a different feeling; I am more often fascinated than scared of the insects and bugs, instead of running away I take pictures of them and pretty soon I will have quite a neat insect collection.
We taught some of the local villagers how to make the bricks from clay, water, rice husk and sand. I was finally able to play with the mud!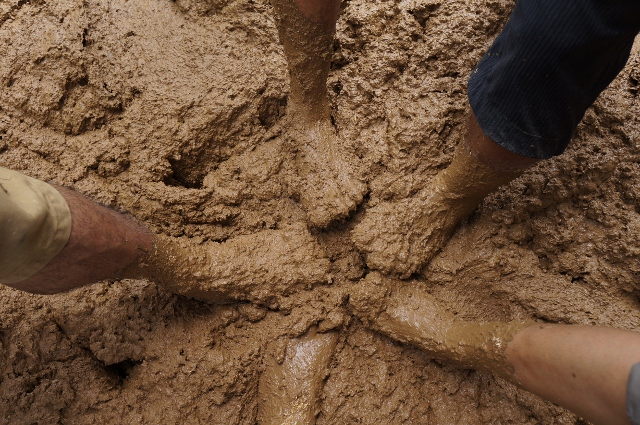 To make the clay bricks you fill the hole with clay that you just dug up and pour in a lot of water, then you step-step-step around to mix the clay with the water, next you pour in sand and rice husk, you know it's done when you can step your foot into the mud and it takes some time before the footprint disappears. After you are happy with the consistence of the clay, you take a bucket of clay and stuff it into a wooden frame, flatten it and carefully lift the frame and voila you have made clay bricks! It takes a couple of weeks for them to dry, so we have to wait and see how the bricks turn out.
Until next time /Hanna