After I exited Suvarnabhumi Airport in Bangkok to catch my flight for Luang Prabang, nothing could prepare me for what I was about to experience. The company slogan for Bangkok Airways, "Asia's Boutique Airlines", could not have been more fitting . The plane that I rode to Luang Prabang was a small turbo-prop aircraft, which came complete with a painted exterior of relaxing palm trees and tropical fish. This was already shaping up to be an amazing introduction into Laos, the heart of Southeast Asia.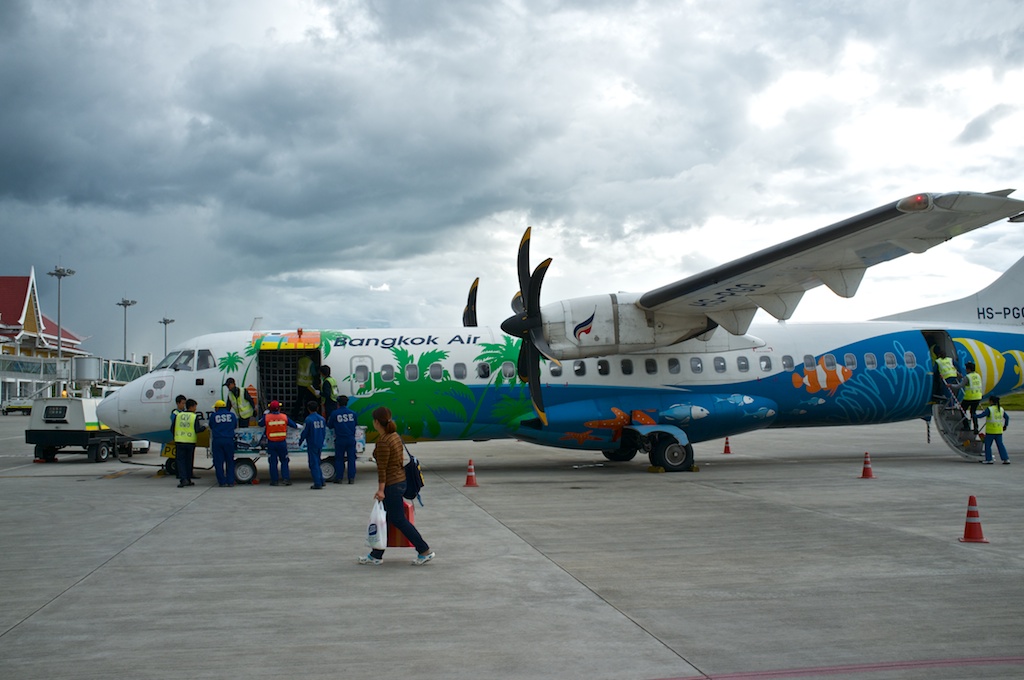 Since my flight at 2:40pm only had about ten people on board, we were all served our drinks and meals almost immediately. This was quite a unique experience for only a two-hour flight to Laos. Even the wine and cocktails were complimentary, which made this flight truly boutique. I even observed couples who sat in two different rows just so that they could both get a window seat.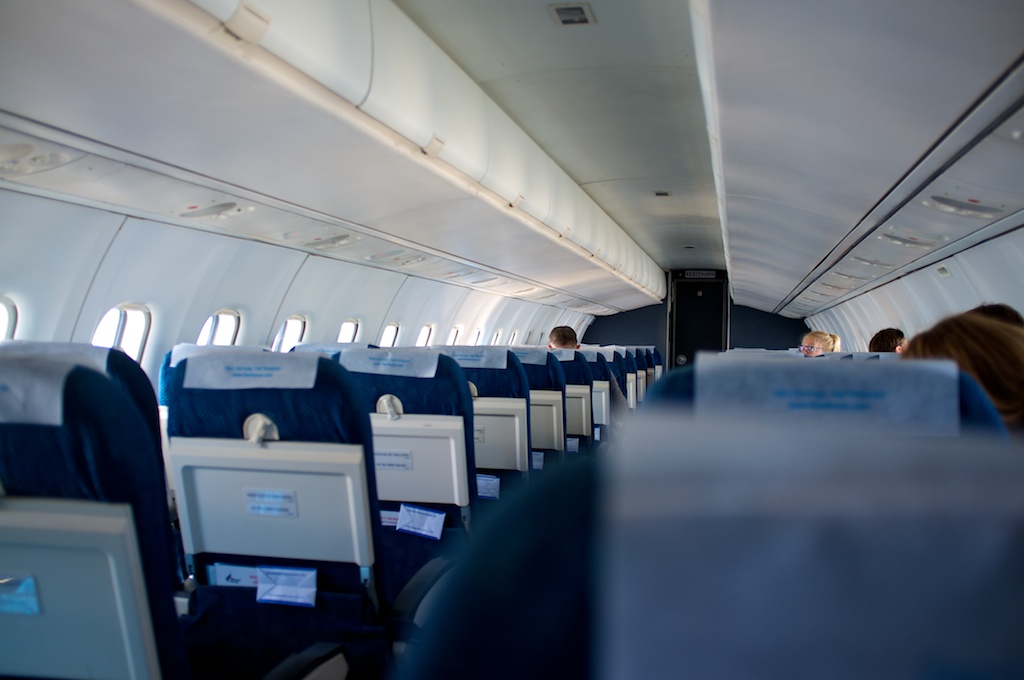 Turbo-prop airplanes fly much lower than big airbuses or Boeing 777s, so this provides the perfect opportunity to grab a window seat and gaze out into the picturesque landscape that stretches across Laos. The best time of year to fly across Laos would have to be during the rainy season, as you can witness the vividly green countryside from above.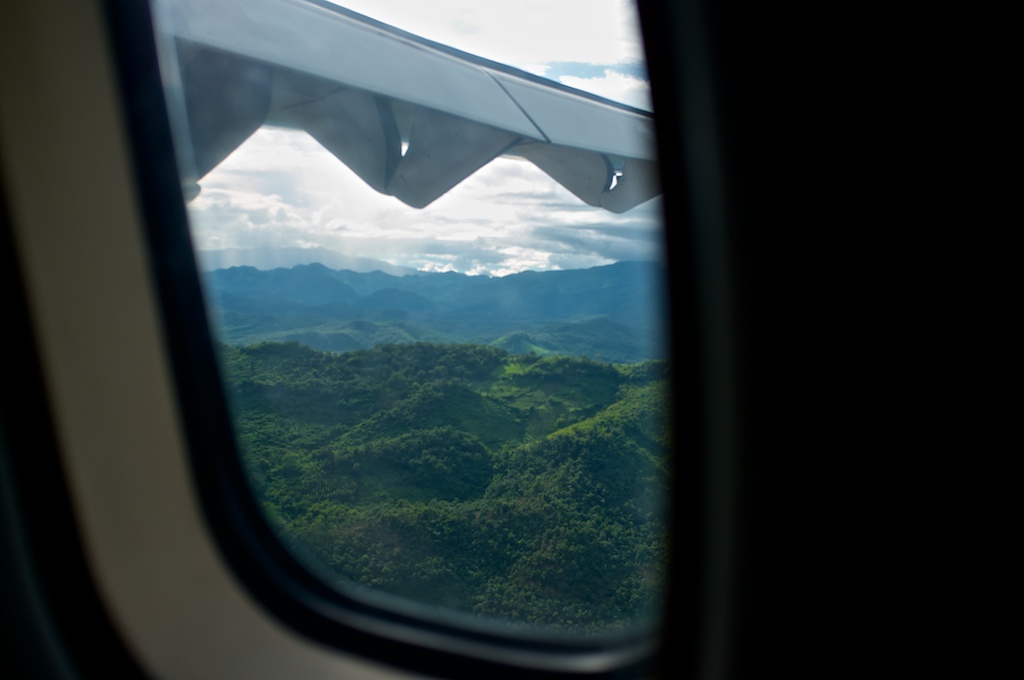 Upon landing, we were escorted by two women in traditional Lao clothing who were guiding our plane around their newly built runway and airport. It took about ten minutes to get through immigration, and finally I had officially stepped in Laos for my first time!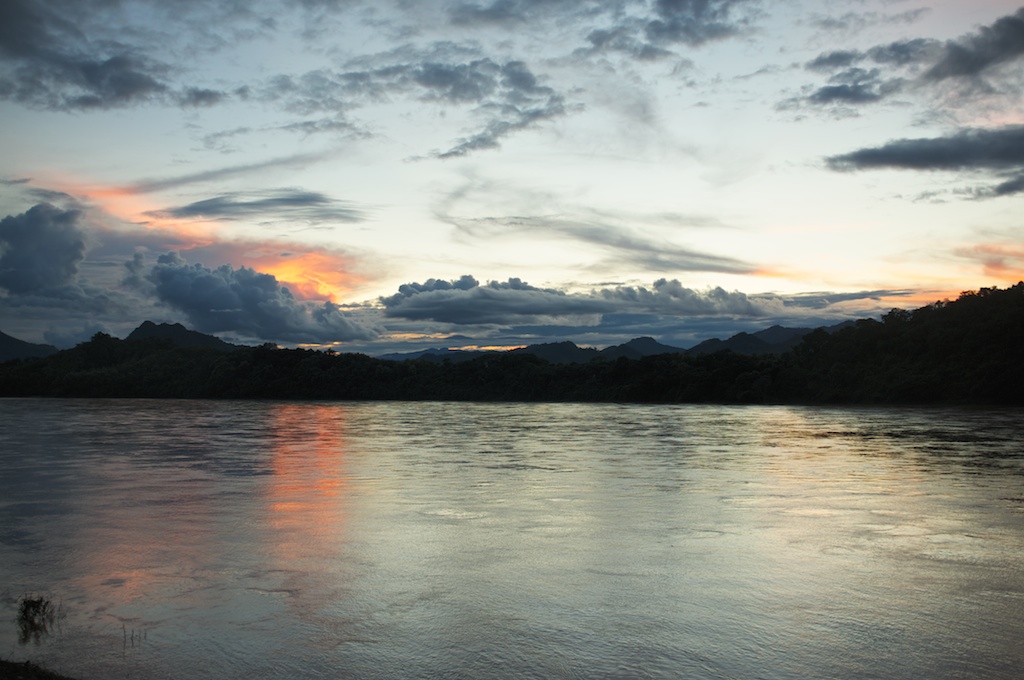 As I arrived in the early evening, there was just enough time to get settled in and enjoy dinner along the Mekong to watch the sun slowly dip behind the mountains. It was altogether an unforgettable flight, and one that everybody should experience on their way over to trek, kayak, or explore the natural beauty that Laos has to offer.